More often than not, you and your team face numerous communication and collaboration issues when you have projects to start and, more importantly, projects to finish. Every step of the way, you're going to have to keep in contact with your teammates to keep track of emails, tasks, and documents. Unfortunately, achieving this goal of keeping connections open can sometimes be more challenging than finishing the project.
You can't access files because it's stored on your teammate's local hard drive. You can't find the emails that you need because you forgot the password. You're not updated with the status of the tasks because everything is being done at the same time or because your teammates might not be updating you.
Through the abilities of collaboration software, you and your team can avoid the issues mentioned above. While this article provides you with more options, this one narrows down your options to two of the best collaboration solutions, the Atlassian Confluence and SharePoint.
Atlassian Confluence vs SharePoint: Capabilities
This Atlassian Confluence vs SharePoint comparison kicks off with a discussion on what each system can do. These systems share more than one feature because both function as a collaboration solution. These common points include stellar customer support and comprehensive manuals, a dedicated discussion dashboard for communication, and finally, email and calendar apps integrations.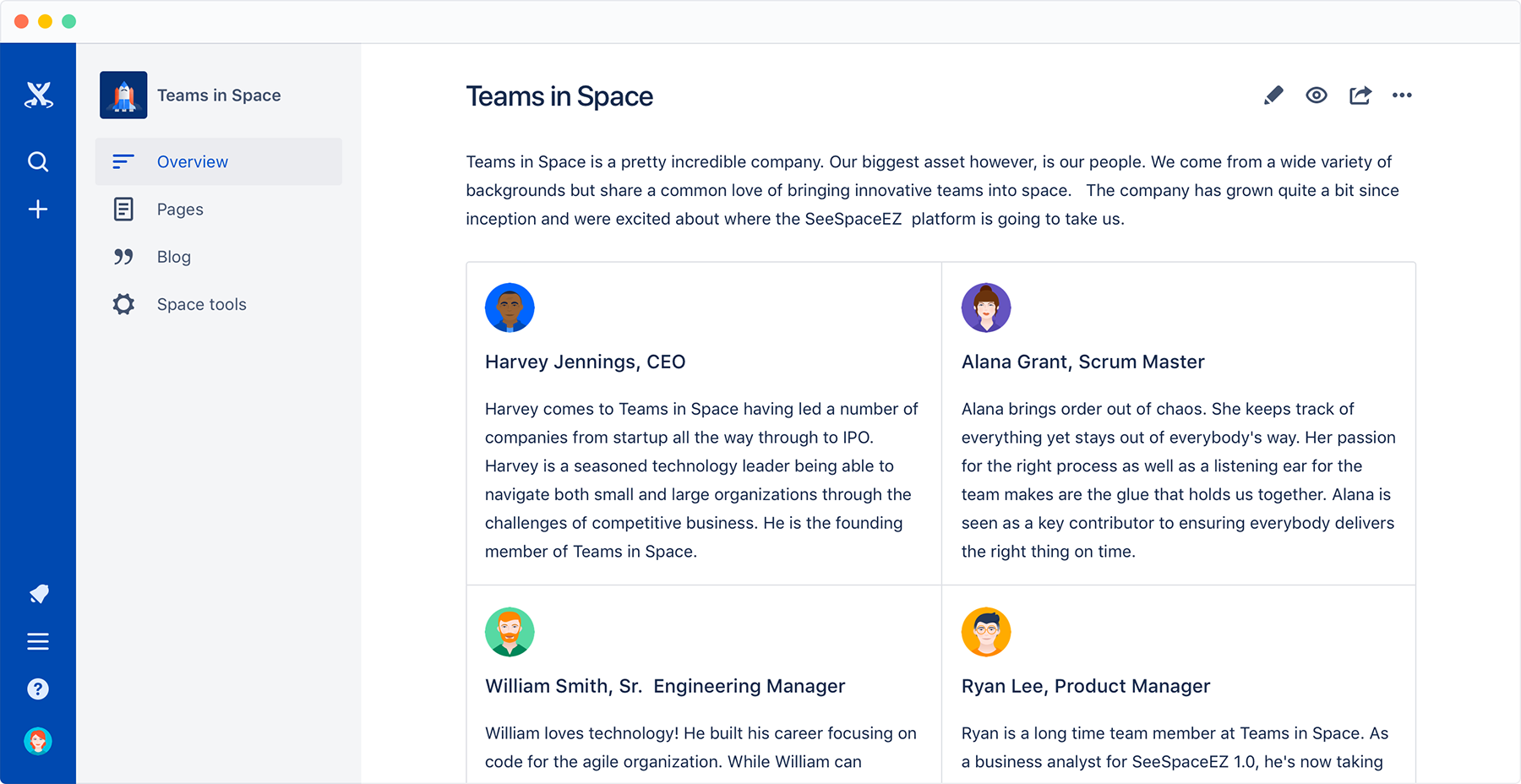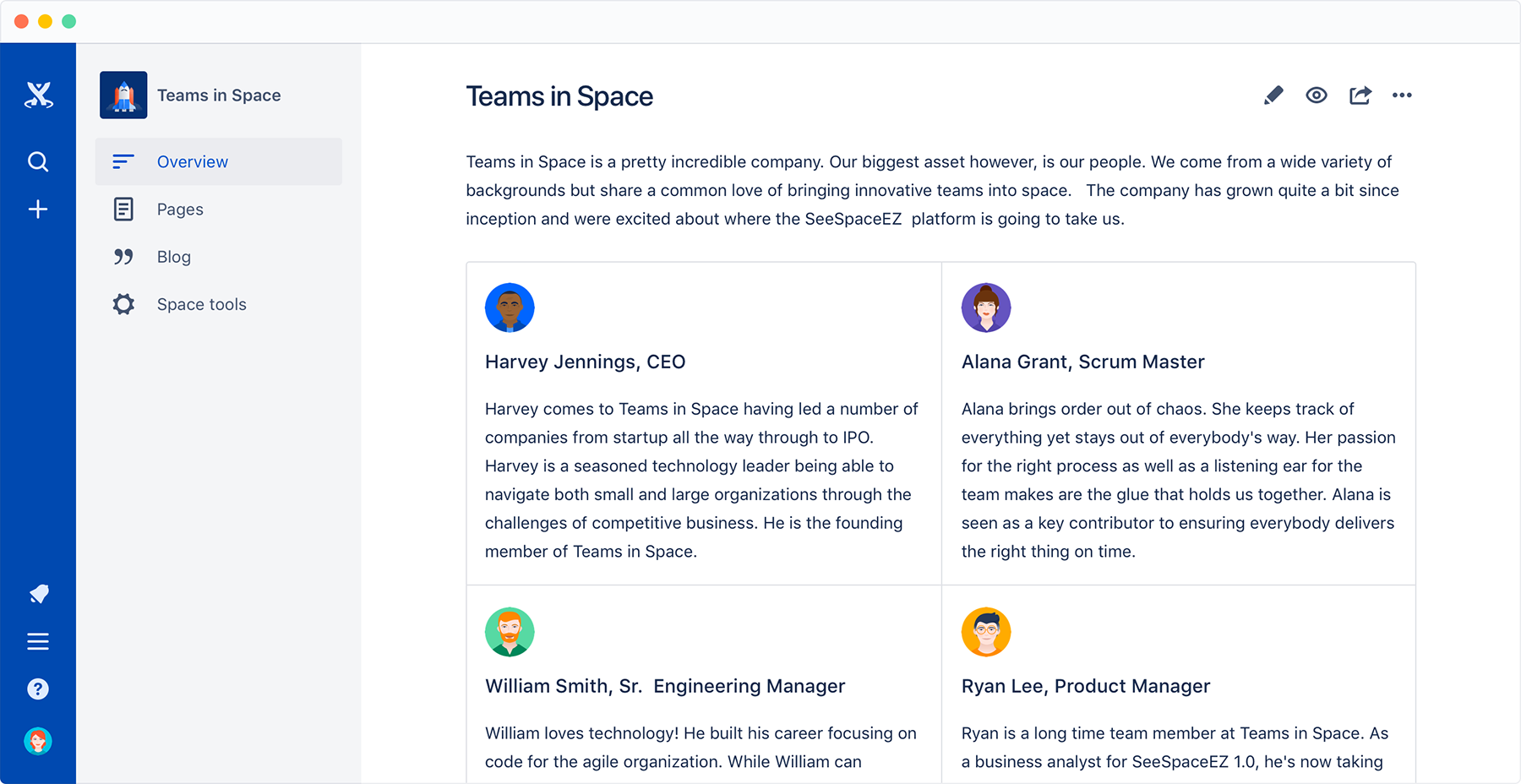 Both Atlassian Confluence and SharePoint also have API capabilities, which allows you to integrate any other app or software that you're currently using for your projects. Furthermore, these platforms' live and real-time editing ensures that you can keep track of any changes to your documents or task tracker as soon as it's made.
The user interface is where the differences between Confluence and SharePoint begin to show. For instance, the Atlassian Confluence edges out its competitors through its intuitive user interface. This benefit allows you and your team to jump in and use it as soon as you get into the platform even without extensive training. Moreover, Confluence takes the initiative to organize all the information and documents you need, which makes it easier for you and your team to find what you're looking for.
Aside from the UI, Confluence also wins against SharePoint when it comes to document management. This platform comes equipped with many of the features that we outlined in our guide on the best file management. Such features include:
PDF and Office Document Sharing
Image Sharing
Feedback Support
Inline Commenting
Team Mentioning
Version Control
JIRA and HipChat Integrations
On the other hand, SharePoint stands out primarily because Confluence lacks some of what this platform is capable of. For one, SharePoint is far more advanced when it comes to customization. You can use this platform to customize your company website, share it for public viewing, and even assign individual teammates to each task. Your teammates can then work in tandem, which effectively cuts the time it takes to complete your projects.
SharePoint also offers you and your team with an intuitive data warehouse, which enables you to make everything, from documents to images, searchable. This warehouse is where you can store everything you need, and it ensures you and your team are taking advantage of the benefits of cloud technology.
While Confluence may have more than enough flexibility in the integrations that the platform offers, SharePoint takes a step beyond that by providing you with the ability to access and download 1,000 add-ons. This extensive integration capabilities also include Microsoft support as well as API.
The final difference between Confluence and SharePoint is that the latter has more to offer when it comes to intranet sites. You can use this platform to publish and share your sites to the public.
Pros and Cons
Aside from the discussion on features, this Atlassian Confluence vs SharePoint comparison isn't complete without the pros and cons.
Atlassian Confluence Pros: The Atlassian Confluence's advantages center around document control. It's easier to upload documents and files onto this platform. The revision history means that you can not only keep track of changes made but also have a backup of the original document in case you or your team make a mistake. Furthermore, the pre-made templates that Confluence comes with can significantly cut down the efforts you need to give to start and finish a project.
Atlassian Confluence Cons: However, its disadvantages are as notable as its advantages, especially when compared to SharePoint.
Deciding to purchase Confluence can limit and stop you from hiring more team members as your business evolves and grows. The pricing packages are dictated by how many can use the platform instead of the features you need to access.
This problem is further exacerbated by the fact that the price jump for each package is significant and relatively drastic. If you have a team of 14 or fewer members, you pay $10 for the platform. But as soon as you grow to 15, you'll be required to pay $50. Should you choose to add any of the systems in this document controller tools list, then it's likely that you won't find Confluence to be as cost-effective as other collaboration solutions.
Furthermore, the Atlassian Confluence is far less comprehensive in terms of the features that support your collaboration and communication efforts. It also requires you to have a consistent internet connection before you can access this platform because it wholly relies on the cloud. SharePoint, in contrast, offers a desktop version that you can access even without the internet. If you need a platform that you can use regardless of your internet connection, then SharePoint is the better option for your needs.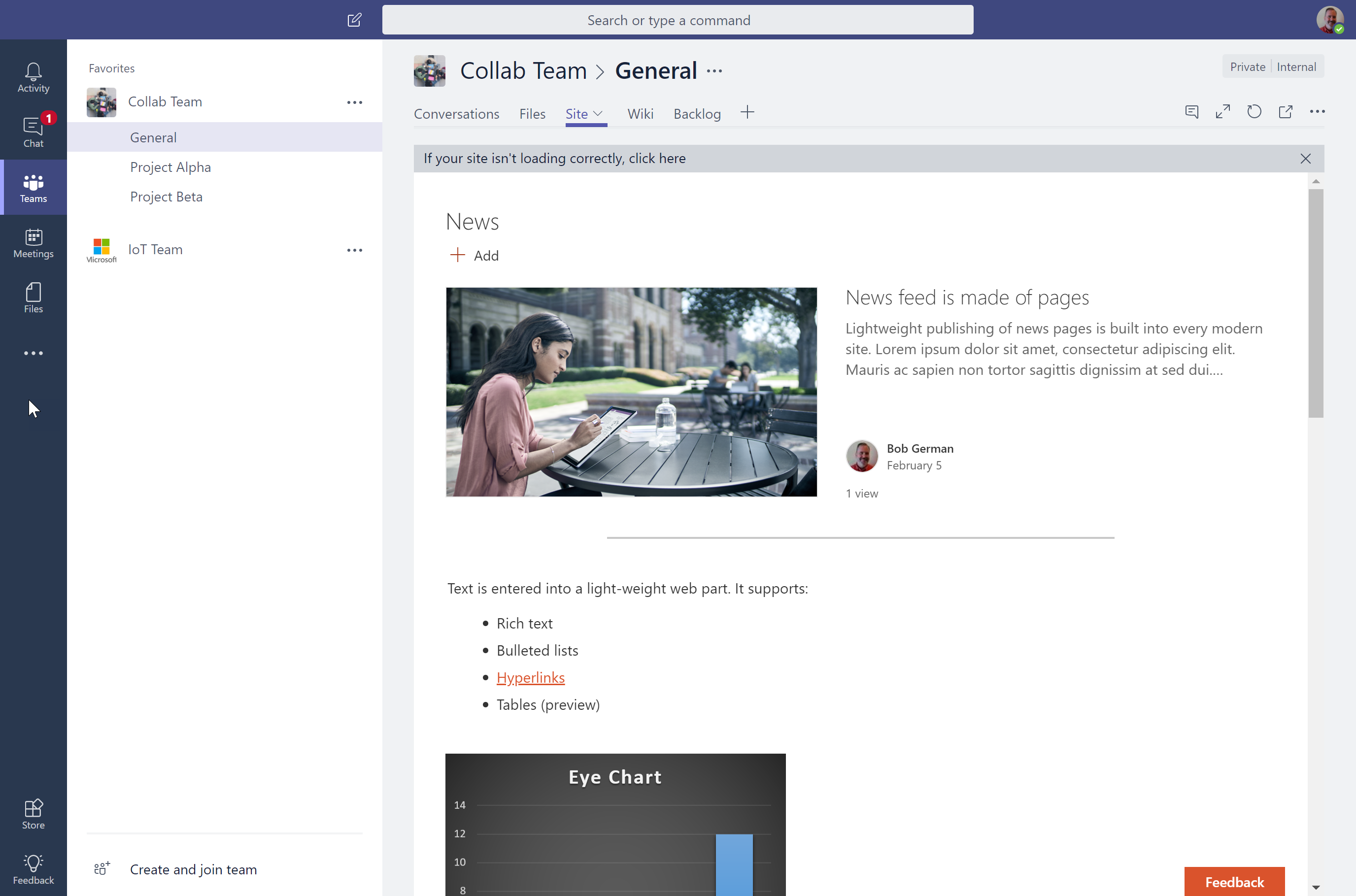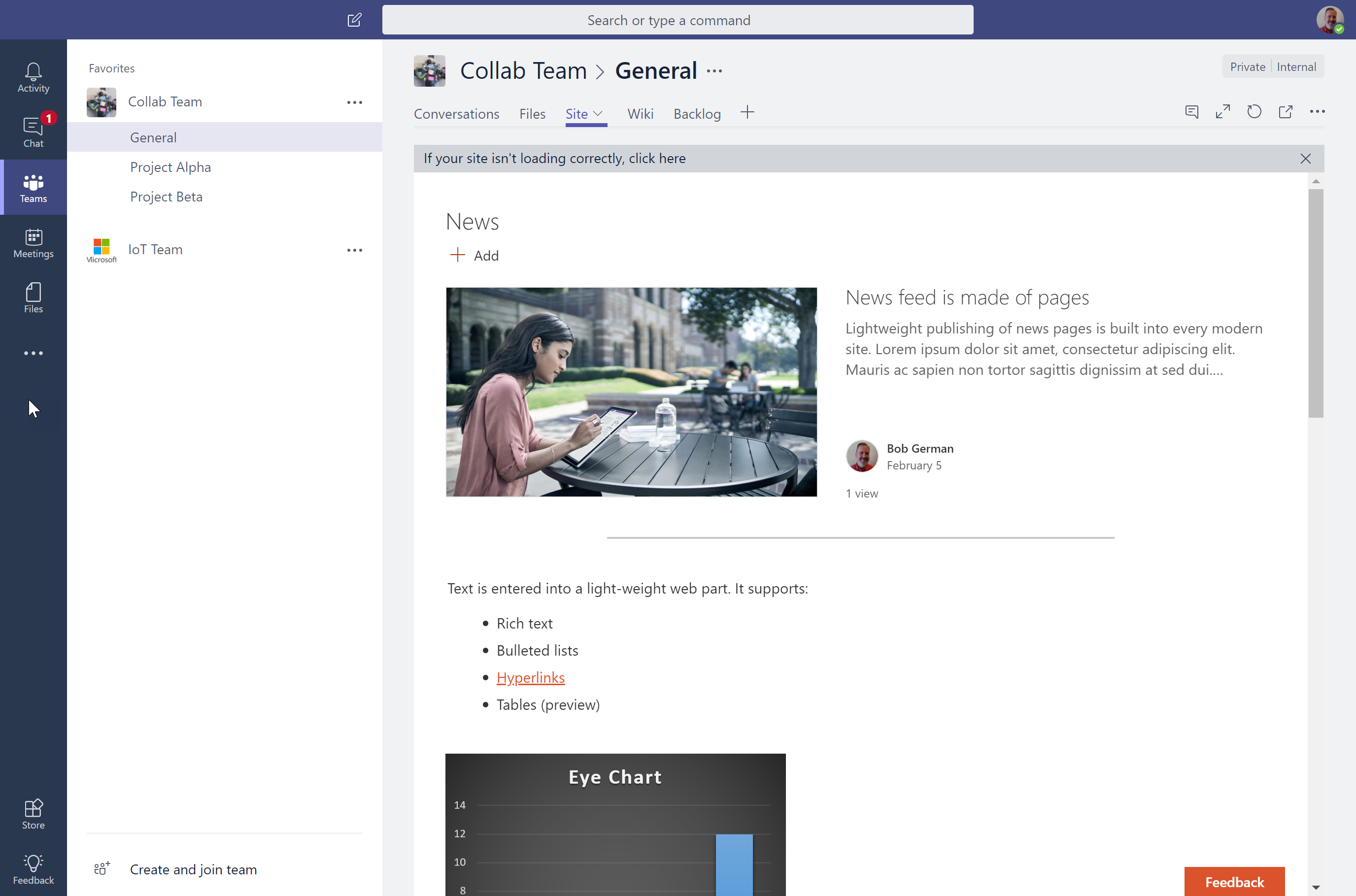 That said, SharePoint also has its own pros and cons.
SharePoint Pros: This platform offers more customization tools and integration options than Confluence. It also integrates with Microsoft Office better. Combined with its built-in chat feature, SharePoint makes it easy for you and your team to keep in contact.
SharePoint Cons: Despite its notable advantages, SharePoint also comes with negatives. For one, its wealth of tools and features are harder to understand and harder to use because this platform lacks the same intuitive UI that the Atlassian Confluence has. You and your team will need to spend time on getting to know SharePoint as opposed to Confluence's ability to let you start as soon as you've downloaded their platform.
Another con of SharePoint is that the platform isn't as streamlined as Confluence. While it doesn't limit you to have small teams, SharePoint suffers from its inability to keep up. The more your team grows, the slower this platform can be. For high-speed projects, this disadvantage could significantly hamper you and your team's productivity.
The final disadvantage of SharePoint is that it isn't the best at all collaborative and communication categories. Whereas the Atlassian Confluence excels in document control, SharePoint takes a more general stance, which prevents it from providing more specific and tailored features in the same way that Confluence does.
Pricing Packages 
The last category that you'll learn in this Atlassian Confluence vs SharePoint comparison is pricing. In the previous section, Confluence's challenges were briefly discussed.
Here's a more detailed table of Confluence's pricing packages.
| | |
| --- | --- |
| USERS | PRICE |
| 10 | $10/month |
| 15 | $50/month |
| 25 | $100/month |
| 50 | $200/month |
| 100 | $300/month |
| 500 | $500/month |
| 2000 | $1,000/month |
Meanwhile, SharePoint offers the following packages:
| | |
| --- | --- |
| PACKAGE | PRICE |
| Desktop Version Plan 1 | $5/user/month |
| Desktop Version Plan 2 | $10/user/month |
| Desktop Version Office 365 Enterprise E3 | $20/user/month for an annual commitment |
| SharePoint Online Plan 1 | $7/user/month |
| SharePoint Online Plan 2 | $14/user/month |
Unlike the Atlassian Confluence, SharePoint's packages offer different capabilities. For instance, the SharePoint Online Plan 2 provides not only the features of Plan 1 but also eDiscovery and business intelligence. As such, it should be noted that before you make a decision, you'll need to scrutinize each package to ensure that it's equipped with everything you need.
Another thing to note is that while the Atlassian Confluence's price jumps are drastic, SharePoint's pricing is more expensive. The added cost can be explained by its advantages: it provides more features and is being used by Fortune 500 businesses, both of which contribute to the price tag.
Which Software is for You?
Considering the features, pros, cons, and the pricing packages of Atlassian Confluence and SharePoint, the final step is to get to know what it was designed for.
The price jumps for Confluence as well as its limited features and excellent document control is perfect for small businesses, startups, or even freelancers. Getting your business started means endless paperwork, and if you're in the entrepreneurial industry, then collaboration is key. The Atlassian Confluence more than meets these needs.
The Atlassian Confluence also targets those who work within the IT industry or department. If you and your team are working in such areas, then this platform is the way to go.
On the other hand, SharePoint targets small and medium businesses as well as large enterprises despite its tendency to slow down as more members use the platform. Its comprehensive features are also helpful if you need a collaboration software that isn't document-based. SharePoint is also the better choice if you and your team already pay for Microsoft Office programs. Finally, this platform provides you with the tools you need if you work to create public documents for sharing.
Whichever platform you choose, remember your needs and purchase the solution that can help you best.