Nowadays, finding the best and most effective video conferencing platform can be quite hard. It can even be trickier than before since there are now more platforms to choose from. Some platforms may offer great features but cost too much, while some are affordable but do not provide the right features that your team needs.
If you are experiencing the same problem, this article can be a great help. We narrowed down the list of video conferencing platforms and will compare both of their capabilities, advantages, and drawbacks.
By the end of this Zoom vs UberConference comparison, you will be able to decide which platform can better perform and suit your company's needs. Let's now take a look at our chosen platforms and begin the comparison.
Overview of Zoom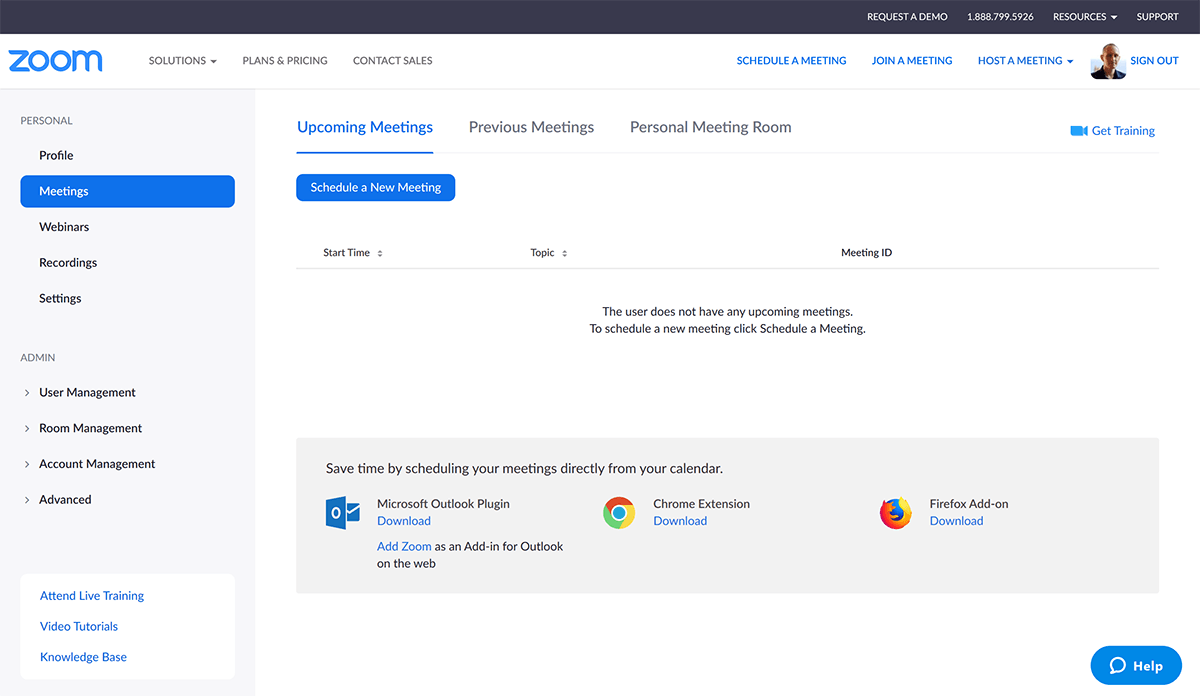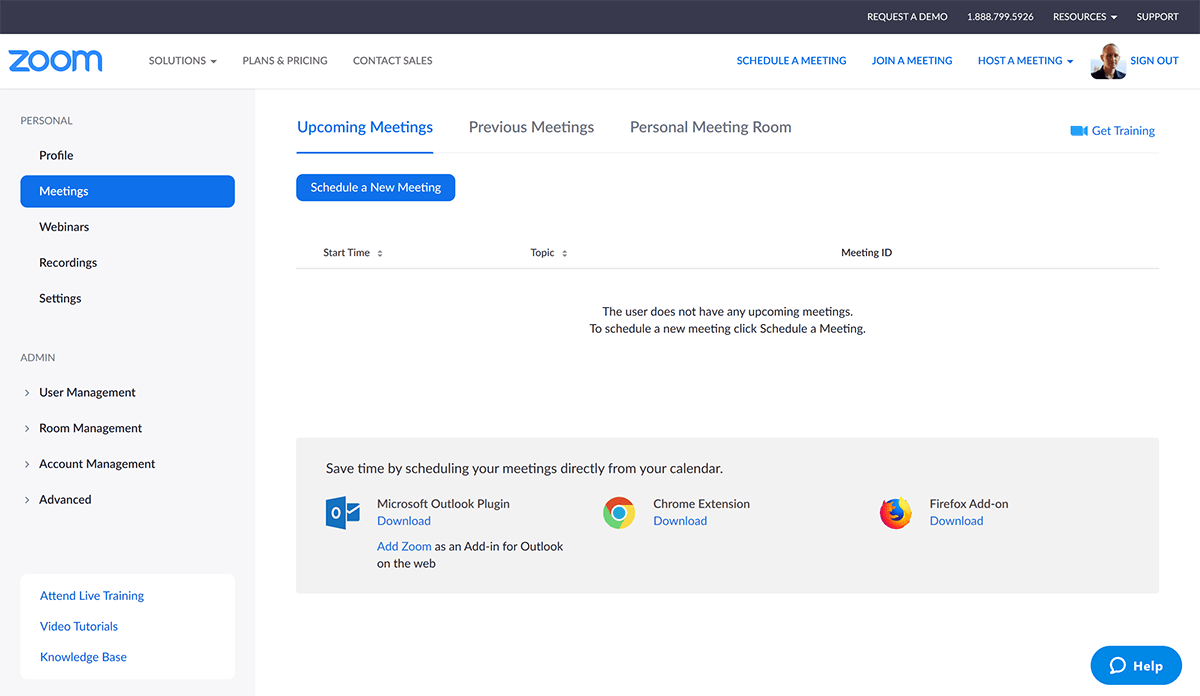 Zoom is a cloud-based video conferencing platform that provides high definition video, audio, and screen-sharing experience. Also, Zoom provides users with a more effortless web conferencing experience, which is why many people are using their platform. Over 230 companies also trust it in their tech stacks. These companies include Graphy, GitLab, StackShare, CircleCI, and many more.
Additionally, teachers and students can make use of Zoom for real-time online classes and other virtual meetings. Its features can also be very beneficial for professionals who want to conduct webinars and other large scale events. Zoom helps businesses and other organizations achieve a highly productive performance with the capabilities and tools they provide.
Moreover, users can access their Zoom accounts in their desktops or mobile devices. This allows users to keep up with all their company's meetings regardless of their location. Several platforms offer the same functionality as Zoom. You can check them out in our comprehensive guide.
Pros:
Seamless to use
Straightforward purchasing and deployment
Connection with multiple calendars
Share multi-functional screen
Allows virtual background
Provides a reliable mobile app
Cons:
Privacy and security problems
Unpredictable video quality
The chat feature is not advanced
Zoom does not offer end-to-end encryption
Several limitations in the free version
Zoom can be expensive for larger teams
Overview of UberConference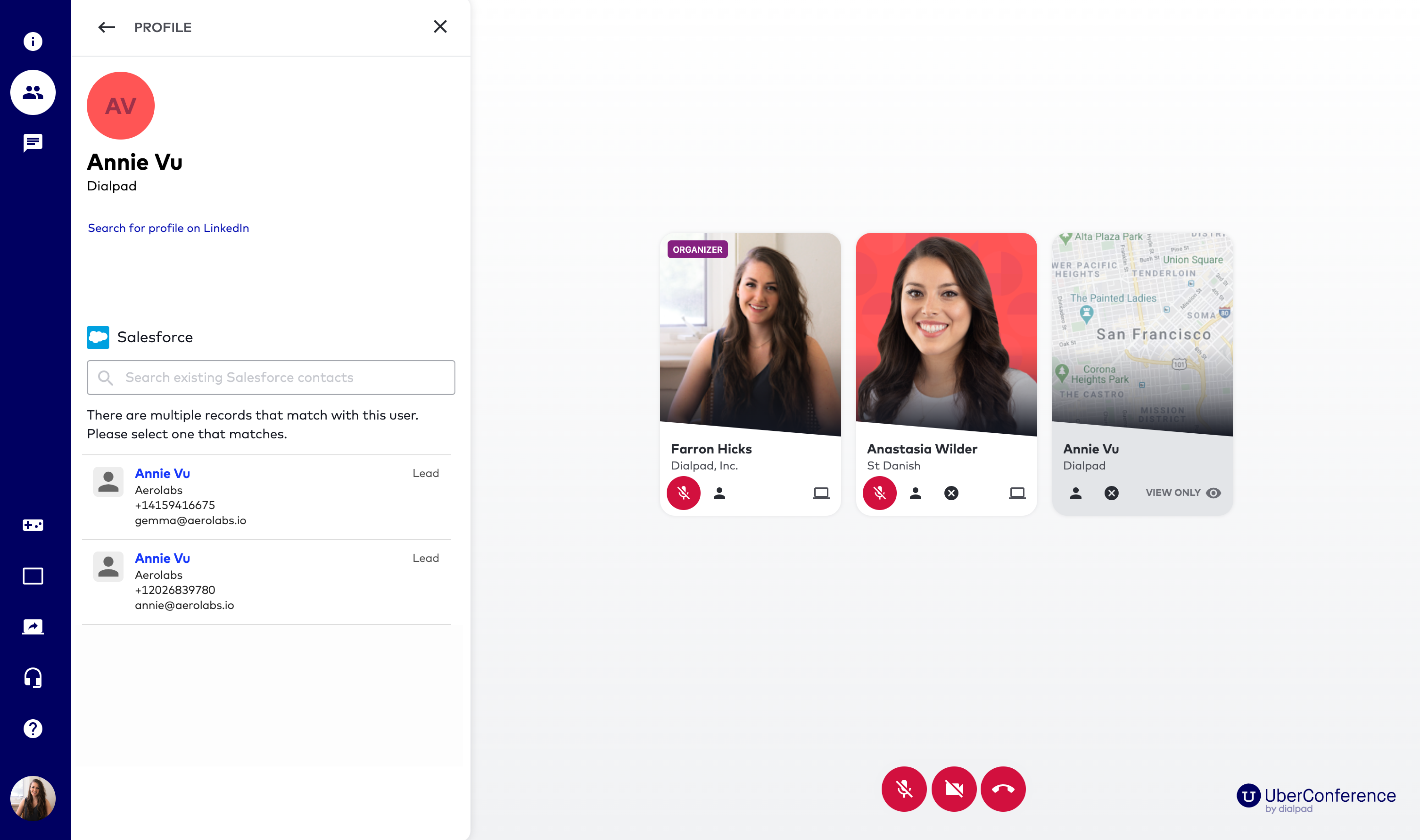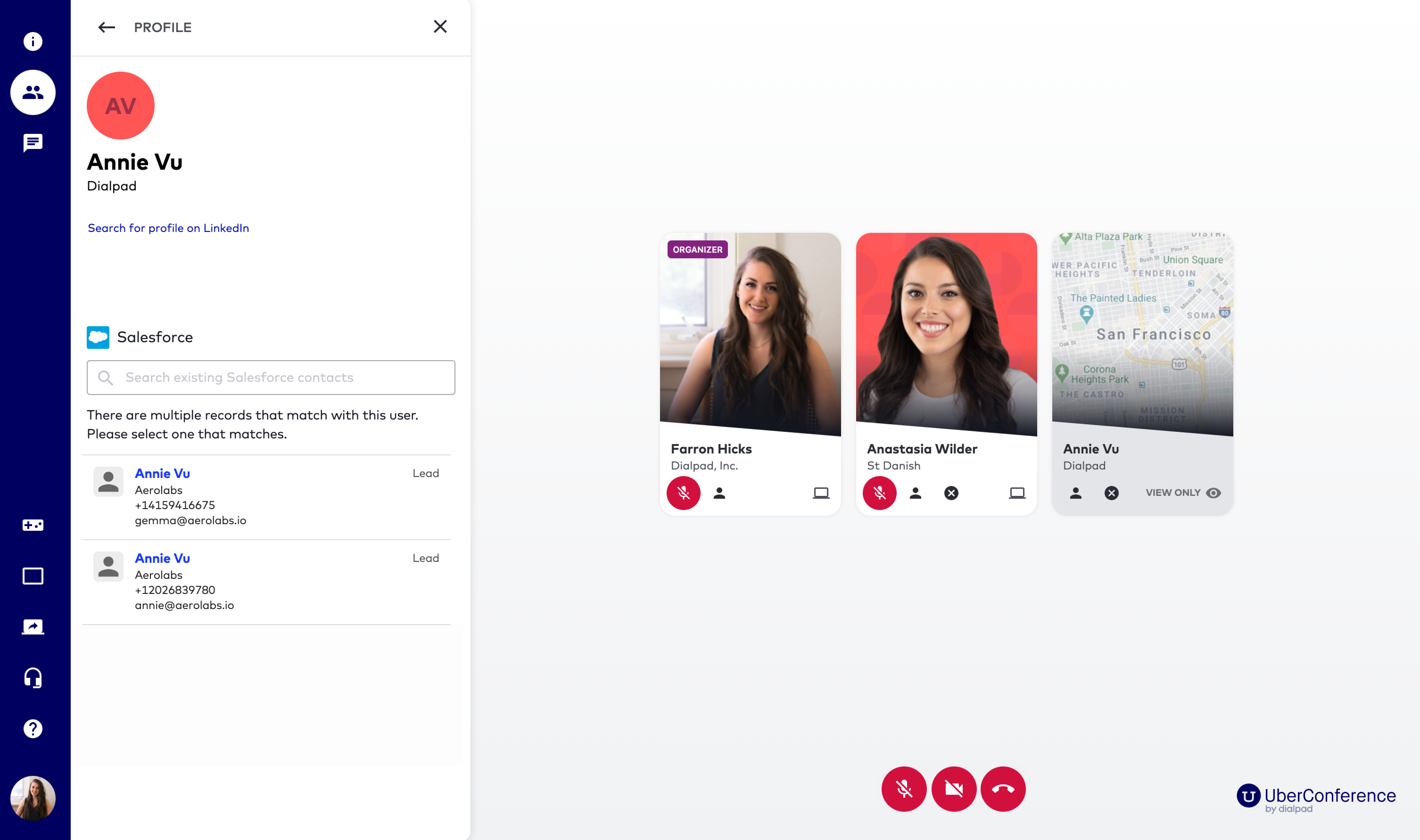 Like Zoom, UberConference is pretty similar. It is a free and straightforward platform anyone can use to enjoy seamless virtual conferences. With its robust features and helpful capabilities, Uberconference provides a solution for your team's audio and video conferences. Some of the companies using UberConference are Paperchain, Tech Stack, Redox Engine, Smartzip, and many more.
Aside from that, UberConference can hold up to 100 participants in each conference call. This capability can be advantageous to companies with large teams as they can regularly conduct virtual meetings and conferences efficiently. Additionally, unlimited conference calls are available for free and paid versions, which can significantly help UberConference users.
Additionally, UberConference enables you to experience high definition video quality for a more enjoyable and seamless interaction. UberConference can be an excellent platform for your company because it provides unique features and functionalities at an affordable price. Moreover, you may check this article if you want other communication software options.
Pros:
Screen sharing capabilities
Apply and customize hold music
High functionality with a low learning curve
Discovery calls
Offers a free plan
Affordable paid version
Cons:
Users can't join web conferences by using their smartphones
Users cannot record screen sharing
Not as robust and feature-wise as Zoom
Limited functionality
Unpredictable quality of calls
Lack of product progress
Zoom Features
1. Virtual Backgrounds
With Zoom's virtual background feature, users no longer have to worry about hiding clutter or having distracting backgrounds during a meeting. Users can display any photo or video as their background when attending their Zoom meetings. Also, Zoom offers many virtual background options, and setting them up is very simple. However, it can work best if you have a green screen provided to help Zoom detect your background easily.
2. Calendar Integration
Schedule your meetings with ease by using Zoom Scheduler Extension along with your existing calendar. This feature allows users to start sessions in an instant or schedule them for the future. In just a few clicks, hosts can schedule meetings and send invites to participants – accepting invites and joining sessions are also achievable with the click of a button.
3. Waiting Room
Increase the security and privacy of your virtual meetings and conferences by enabling the waiting room. This feature allows the host of the meeting to hold participants and admit them one by one to ensure the privacy of their discussions. Besides, the host has the option to admit participants by group and send messages to waiting attendees.
4. Multi-Share
Enhance your collaboration experience with Zoom's multi-sharing capabilities. Users can share screens simultaneously to compare their documents and materials quickly. Enable this feature to experience real-time collaboration and enhance your virtual meetings in Zoom.
5. Appearance Touch-up
Another fantastic feature that Zoom provides is appearance touch-up functionality. Now, users do not have to worry about not looking good in their meetings or conferences because Zoom will do the glam up for you. Appearance touch-up will subtly enhance your appearance to look more professional and naturally brighter without preparing at all.
UberConference Features
1. Screen Sharing
Like Zoom's Multi-share feature, UberConference also supports screen sharing capabilities to enhance collaboration experience. With this feature, users can present their work and add visual elements during their virtual meetings. This allows members to create, edit collaboratively, and produce their work efficiently.
2. Voice Intelligence
UberConference uses voice intelligence to gather relevant information from your meetings and build a list of actions that you can use later on. Moreover, Zoom provides a post-call summary where users can view a full record of their meetings.
3. High Definition Video Meetings
High definition video meetings in UberConference will make you forget that you are meeting your team virtually. Nowadays, keeping up with your team members' schedules and achieve a meeting where everybody is present can be quite a struggle. This is one of the reasons why UberConference optimized the quality of their video meetings.
With this capability, users can enjoy more engaging meetings and conferences with resolutions of up to 720p. Additionally, users can take full control during their meetings by having the freedom to turn their camera on or off anytime and muting their mic when other participants are speaking.
4. Custom Hold Music
Although both Zoom and UberConference provide an enjoyable experience to their users, waiting for a meeting or conference to start can be quite unexciting. Fortunately, UberConference delivers a fun experience when being put on hold with its custom hold music feature.
With this feature, the host can select any music for its participants to enjoy it while waiting for their conference to begin. You can either upload an mp3 file from your computer or select the default hold music if you are indecisive on what music to play for your attendees.
5. Analytics
UberConference Analytics shows you how your team used the platform for the past week or month. It will immediately display relevant information that you need, such as your team member's performance, breakdown of calls, the average duration of calls, total participants, and the total number of screen shares. This can be helpful to monitor and improve your team's overall performance.
On a different note, it is also essential for companies to collect customer information, which allows them to create effective strategies. Read more on this article to explore various software that can help you improve your business.
Pricing
In this part of the Zoom vs UberConference comparison, we'll take a look at both platforms' pricing options to determine which of them is more affordable for your team. Aside from that, we'll also look into the limitations and features of each pricing option.
Zoom's Plans
Let's first start with Zoom's pricing options. Zoom offers a free plan for its users, which can hold up to 100 participants, a 40-minute limit on each meeting, unlimited meetings, unlimited one-on-one meetings, and ticket support. The free plan includes video and web conference features, as well as group collaboration features. Zoom's free plan is a great deal for users who want to discover Zoom's capabilities.
Aside from the free plan, Zoom Pro is also available for small teams. You can purchase this plan at $14.99 per month per host, which includes all basic features, holds up to 100 participants, a 24-hour limit on meetings, admin feature controls, user management, and custom personal meeting ID.
Next to Zoom's tier plan is Zoom Business, which is perfect for small to medium-sized businesses. Zoom Business is available at $19.99 per month per host and includes all pro features. It can hold 300 participants, admin dashboard, manage a domain, single sign-on, custom emails, and many more features. Users can also purchase add-ons optionally.
Lastly, Zoom Enterprise suits large enterprises best. Zoom Enterprise can be purchased at $19.99 per month per host and can hold up to 500 participants. Some of its inclusions are dedicated customer success manager, executive business reviews, and bundle discounts on webinars and Zoom rooms. You can also upgrade this plan to Enterprise Plus if you want to hold up to 1,000 participants and unlimited cloud storage.
UberConference Plans
On the other hand, UberConference only offers two pricing options for users. UberConference provides a free plan. However, the inclusions are quite too limited. The free plan only allows 10 participants with a call duration maximum of 45 minutes. Besides that, users can enjoy unlimited conferences, screen sharing, call recording, high-quality audio, and high definition video capabilities.
Alternatively, UberConference for Business is available for users at $15 per month per host. This paid version allows users to hold up to 100 participants with a 5-hour maximum of call duration. UberConference for business comes with many capabilities such as international access, analytics, voice intelligence, toll-free portal, and upload custom hold music.
Zoom vs Uberconference Comparison: Which platform is better and more effective?
To wrap up the Zoom vs UberConference comparison, you must focus on identifying the needs of your company first instead of focusing on expert's opinions. Since every user has different preferences, each video conferencing platform may perform and satisfy users in different ways. Although we discussed each of Zoom and UberConference's features and capabilities extensively, the decision of which platform is better and more effective depends on you.