Some businesses may take document control as an afterthought, while for others, it's a critical step that requires the investment of their time and resources. This is especially true for highly regulated industries that require proper documentation, such as those dealing with vehicle manufacturing, credit intermediation, oil and gas extraction, fishing, and more. That's because there's a lot of governing bodies that oversee their compliance with laws and regulations. For them, having document controller software is a serious consideration.
One of the reasons why staying in compliance is a big hassle is the sheer amount of information to be studied and taken care of. An example of this is the regulatory maze of healthcare. It's a result of historical rife and cry for superior services. Imagine the amount of paperwork needed to fill out for all those requirements.
Another problem with compliance is how new regulations roll out often or how the old ones sometimes get an update without much fair warning. This could result in a slower business process, more time to market, legal repercussions, and more. That's why for companies such as the ones mentioned above, document controller software is a necessity.
To help you learn more about this type of solution, we'll detail its key features and types as well as provide a list of examples that you can choose from. We've also compiled a few industry trends and potential software issues that you may want to consider before you purchase one for your company.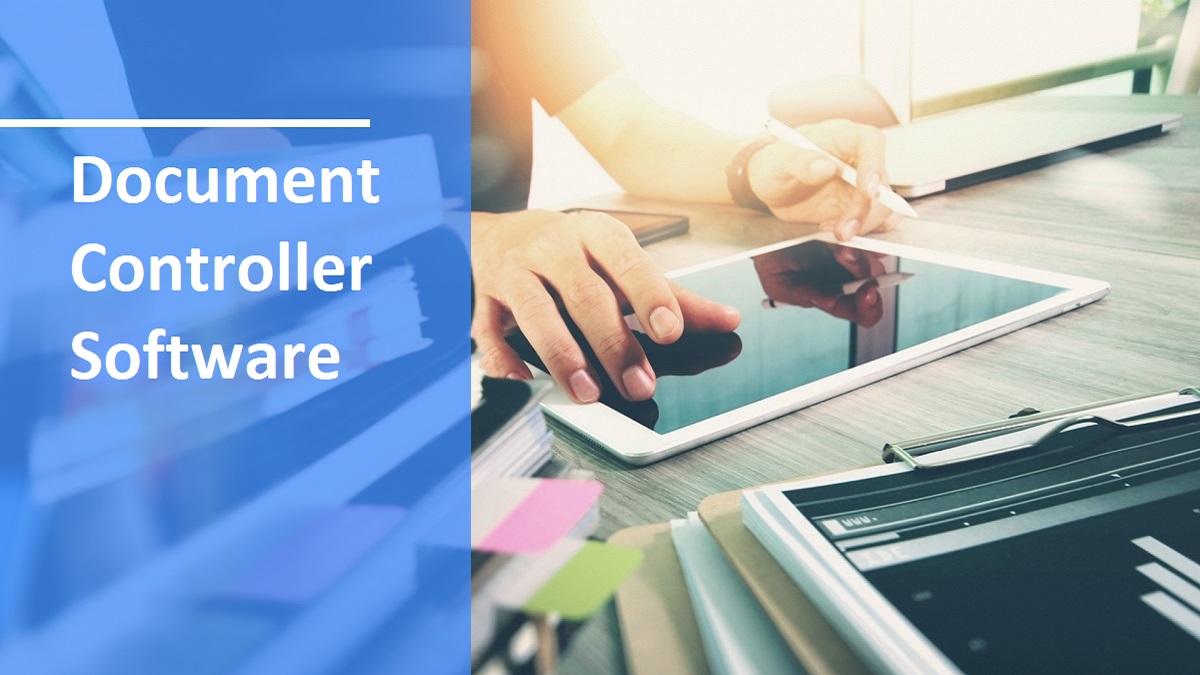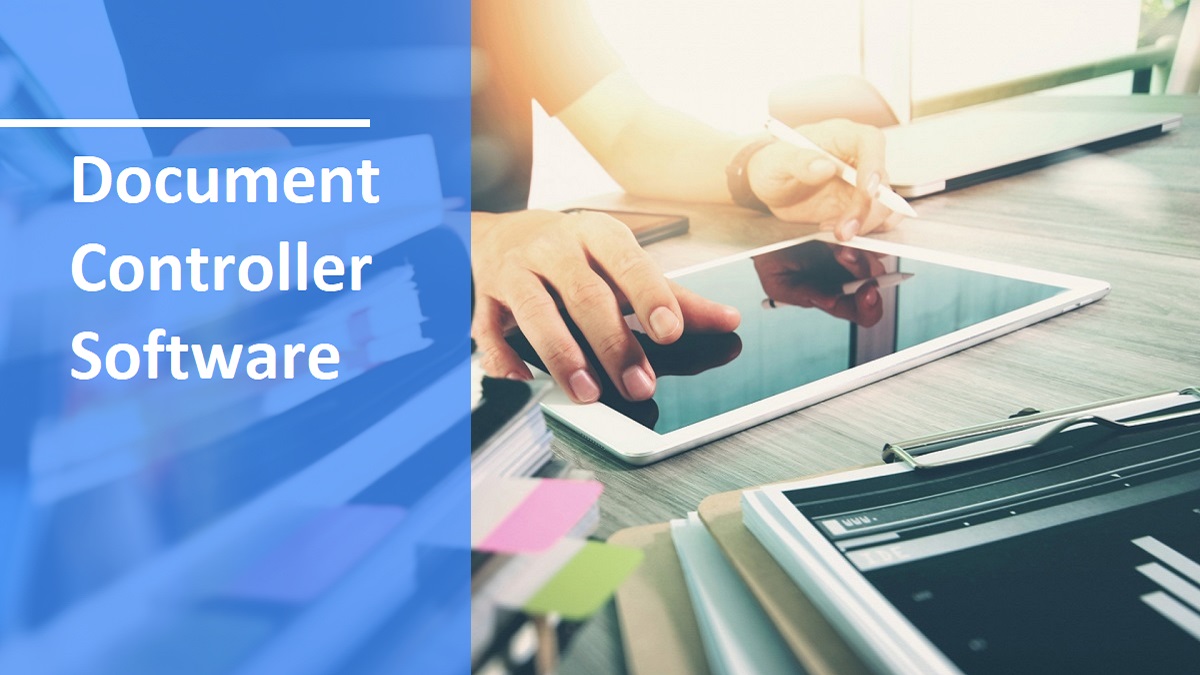 Document Controller Software Guide Table of Contents
What is Document Controller Software?
Document controller software facilitates the management of documents for businesses so that they stay in compliance with industry and government regulations. This is essential in a highly-regulated environment where compliance is as important as security and quality. The system addresses even the most strict standards and regulations to ensure that your documents are up to the guidelines.
Because of this, document controller solutions increase the efficiency of your business process; therefore, effectively accelerating your time to market. Moreover, it also reduces the compliance cost in general, as it offers all the necessary tools to properly follow regulations and standards. Plus, by preventing any potential legal offset that would otherwise be common in the industry you belong to, investing in document controller software is something to seriously consider.
List of Best Document Controller Software
Document controller software are pretty much a combination of various business applications, such as legal document management, compliance, and document management software. As such, it typically features some of the core functionalities of the abovementioned solutions. Some of the best document controller software today are as follow:
Types of Document Controller Software
We can classify document controller software into three groups according to how they serve their features—cloud-based, on-premise, or both.
Cloud-based. These web-based document controller solutions can offer their services straight from web browsers. This is useful to those who prefer accessibility to go with the compliance features of the system. As long as your members can access the internet and their accounts, they're able to work with the documents from anywhere.
On-premise. Some companies, especially the huge ones, prefer to have complete control over their documents. This type of document controller system involves selling the software and giving users tools for compliance and quality control while letting the company's dedicated IT team to handle the storage, maintenance, and additional security features.
Hybrid. Perhaps the most common among the three, hybrid document controller software, combines the power of the cloud and local hosting. The services are typically offered in real-time through the cloud, and the company's intranet serves as the backup in case they go offline.
Target Businesses of Document Controller Software
Pretty much any type of company will benefit from a document control solution. However, this is an essential tool for businesses in a highly-regulated environment, such as the following:
Cannabis manufacturers and suppliers. While cannabis has viable medicinal and recreational uses, the industry is always under the strict regulation of governing bodies, such as the FDA and FBI. This means that whether you're in retail, distribution, consulting, or production, your documents and requirements are always in check.
Healthcare companies. When it comes to the healthcare industry, regulations and document changes are major issues. There's a lot of bodies that watch over the compliance department of businesses in this category. This includes CDC, AHRQ, FDA, SCHIP, and JCAHO, to name a few.
Chemical firms. Chemical companies are overseen by multiple bodies, including FDA, OSHA, and EPA. This means that they are under constant check for compliance with government regulations like ISO, TSCA, and REACH. This translates to a lot of complex internal paperwork that could hinder the job if left to a manual process.
Food and beverage companies. Businesses belonging to this industry aren't only dedicating themselves to customer satisfaction and quality control but also compliance with SQF and FDA guidelines. Document controller software aids them in this area by helping manage their policies and procedures relative to food safety, product quality monitoring, HACCP controls, and more.
Manufacturing firms. Detailed designs, plans specifications, and procedures are standard requirements for manufacturers. These are documents that have to manage engineering changes, customer feedback, product information, and more. Also, from the moment one product is conceptualized up until it's manufactured and distributed, multiple regulatory documents are necessary.
Benefits of Document Controller Software
By providing tools to ensure regulatory and standard compliance, document controller software offers the following benefits:
Increased document flow efficiency. Document controller software automatically handles the routing, transfer, escalation, as well as approval of your documents. Aside from that, retrieval is also made easier, thanks to the secure and centralized repository it provides.
Help with compliance. This type of solution aids companies in ensuring that their documents meet federal and industry compliance, such as SQF, ISO, GxP, OSHA, and FDA.
Secure documents. It offers secure storage for all your documents with features, such as encryption, daily backups, document activity history, granular access control, and more.
Better prepared for auditing. Thanks to the single, centralized, secure, and compliant location provided by the software, companies are always in an audit-ready status. That's because It's easy to search, check, retrieve, and work on documents this way.
Enhanced collaboration. There's no more need for emails, calls, or meetings for teams to work on a document simultaneously. That's because a document controller system gives them an environment where they can safely collaborate in real-time. The system instantly reflects the input on the document so others can see and act on it without delay.
Effective revision control. The system takes care of automatically tracking and saving revisions. This means that you'll always have access to the most recent version of a document. You can also easily search for the other versions if necessary.
Key Features of Document Controller Software
To help businesses in adhering with legal guidelines, a good document controller software must have the following key features:
Central repository. It provides the staff and every member of the company with a singular place to look when searching for a document. The storage is also typically a secure place with multiple safety features in place, such as encryption, redundancy, etc.
Compliance features. One of the highlight features of the software that separates it from simpler document management systems. It offers a variety of tools to ensure total adherence to regulations and standards. These include time-stamped audit trails, e-signature, 360-degrees reporting, version control, and more.
Virtual collaboration. The system offers a collaborative environment where stakeholders can work on documents regardless of where they are. Some even accommodate different time zones and great geographical distances.
Revision and change control. Document controllers software automatically tracks the revision history of documents and limits your access to the most recent versions. Each revision history also provides critical details, such as time-stamp and changes between each version.
Controlled copies. The system offers the creation of controlled copies. These are copies of documents with location tracking, sequential number, customizable watermarks, etc.
Latest Document Controller Software Trends
Compliance has never been a stable ground in terms of trends as laws and regulations update more frequently than more people like. Here are some of the latest trends circulating in this industry:
Increased software adoption. One of the good trends that have been following this type of solution is how it's projected that more companies are going to adopt a document controller system in their business' software ecosystem. This is due to the increasing concern regarding the risks associated with compliance failure.
The thinning line between document control software and document management system. Document management solutions vastly outnumber document controller software as of today. However, since more companies are getting concerned about compliance risks, the inclusion of various document control features are being considered by many vendors. This could either increase the number of document controller solutions in the market or have their core features integrated with document management systems.
Potential Document Controller Software Issues
Several issues are posing some threats to a varying degree to the document controller software market. Some are bad for vendors, while others are unfortunate for the buyers. Here are some of them:
Limited Options. As of now, the market for products that dedicate themselves to document control purposes isn't that saturated yet. While it's true that some other business applications like document management systems offer various document control features, a dedicated solution is still different. This means that if you're looking for something like that, the options, although quite good, are limited.
Outdated risks of local solutions. Some document controller systems are being offered as on-premise solutions. While this type of solution has distinct advantages, especially for big companies with dedicated teams for handling such tasks, a regulatory update might have discreetly occurred. This means that their documents are then at risk of some compliance errors.