With more and more businesses transitioning from servicing the local market to the international landscape, company leaders and business owners have had to build a remote team. Hiring people from various countries requires you to not only understand what it means to lead in diversity but also facilitate successful communications.
If you plan to use a traditional phone or even chat-only apps, then you may find that such capabilities can prevent you from successfully communicating with your team. This issue is why solutions have been continuously developed in the market as it could address your communication needs. Features like webinars as detailed in our article or video calls can ensure that you can get your message across to your team.
While there are various types of communication solutions, comprehensive software is the most cost-effective. In this regard, you will often see a Skype vs Viber comparison, which is exactly what this article is about: helping you make a decision between two of the biggest names in communication software.
Skype vs Viber: Features
Right off the bat, the differences between Skype and Viber become apparent as soon as features are discussed. As you will see below, both these platforms cater to varying needs, which could make it easier for you to choose.
Both Skype and Viber offer the following features:
Direct messages, video, and audio calling
Group chat and video calls
Security measures through encryption
Screen sharing capabilities
In terms of basic communication-based features, Skype and Viber provide the same tools, but it is in other tools that these platforms begin to differ. Skype is a communication software that meets the needs of not only individuals and small teams but also businesses. Skype for Business offers these unique tools:
Support for 250 people in a single meeting
Enterprise-grade security
Microsoft integration
Live captioning
Call recording
Role-based permissions
These additional features ensure that Skype can meet the needs of medium businesses and teams working for large enterprises. If you already use Office apps, then you'll get to experience the convenience of having Skype directly integrated with the Microsoft offering you already use.
Meanwhile, Viber, while limited to more social uses, is an attractive choice if you manage communities and gatherings. Its unique features include community chats and chat extensions – tools that can help you find like-minded people to help grow your own cause, movement, or community.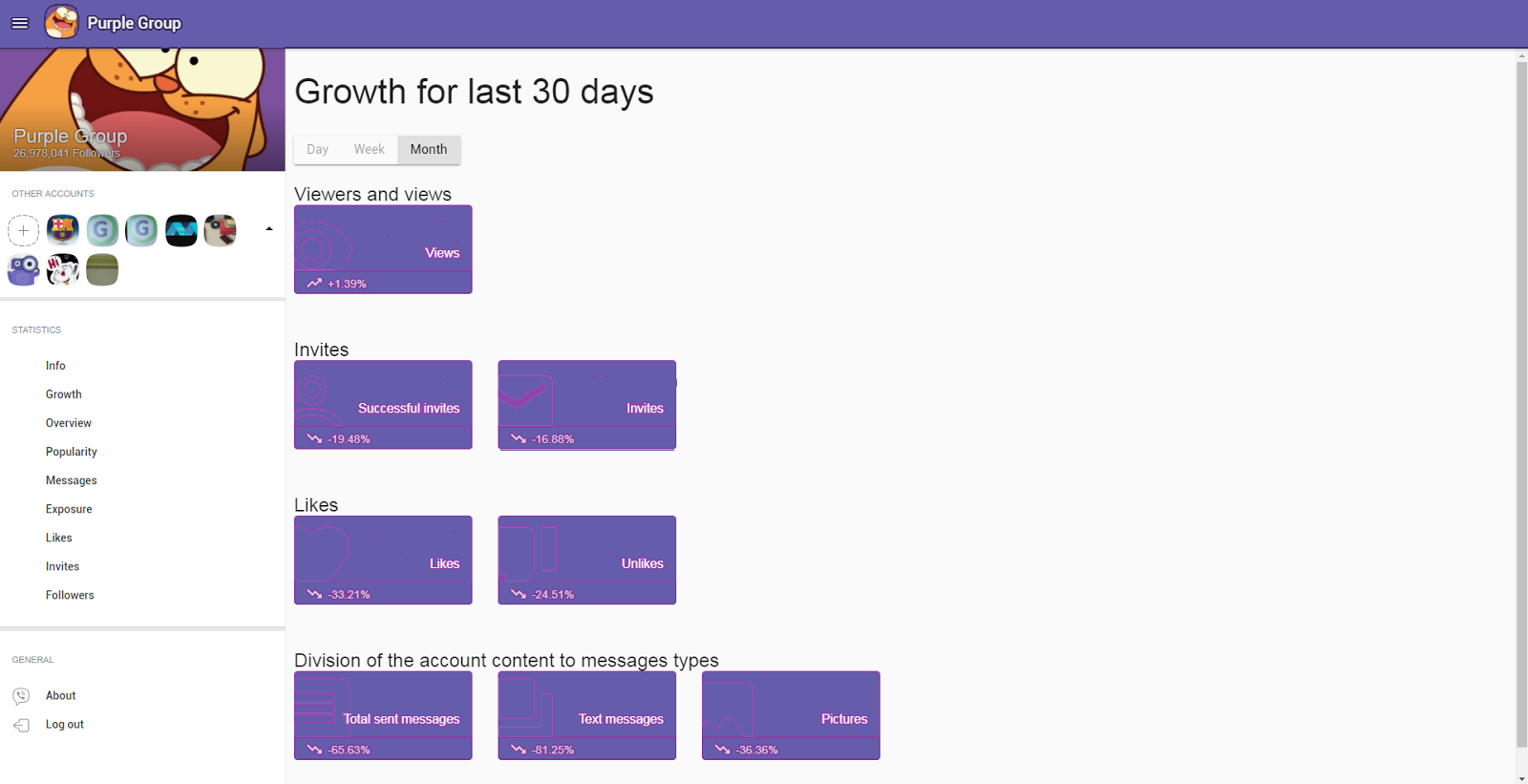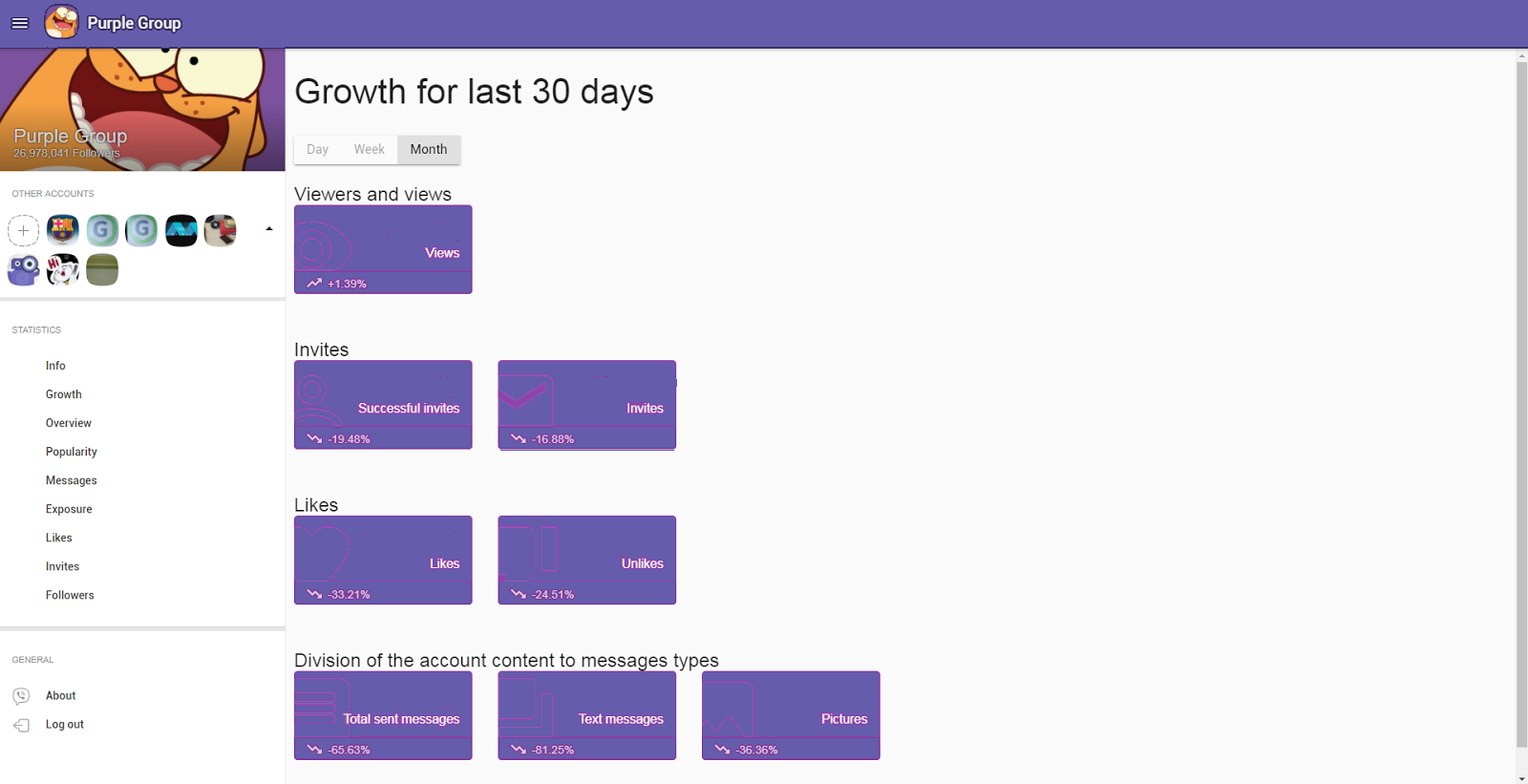 When it comes to communication flexibility, Viber offers striking images and GIFs to help you get your message across. It comes with an in-built option to search GIFs right on your keyboard as well as download stickers. As for the chat extensions, these tools make it easier for you to discuss content from external content as it will allow you to access them right from the chat window. Viber thus makes the process of organizing events or get-togethers more efficient and productive.
Usability and Customer Experience
If you take the time to learn about best remote work, you'll see that there are many other business-specific options beyond both Skype and Viber. However, both platforms provide a level of usability that helps them edge out their competition.
In this Skype vs Viber comparison, Skype wins in the category best desktop app implementation. Its mobile version leaves much to be desired because the features that Skype offers can take a lot out of your smartphone. However, if you're considering Skype because you need to share your desktop screen or because you're going to be leading a call with 250 people, then the desktop app should be more than enough.
On the other hand, Viber provides a more streamlined mobile app experience. All its features are available at the tips of your fingers, and it is easy to figure out what you need to tap to get to your desired tools. This level of usability is particularly important when conducting phone calls and video calls as the mobile app ensures that you can stay connected wherever you and your team are.
Aside from usability, another factor that can help you decide which platform to get is customer experience. Even if both these platforms are usable, it would not matter if your experience still leaves much to be desired. Fortunately, both Skype and Viber have taken the steps necessary to prevent adverse experiences.
Skype only requires you to come up with a username and a password for logging in. In contrast, Viber uses your mobile number to set it as both your username and password. This experience is particularly significant if you plan to use Viber to connect with the people already in your contacts. It's also part of why Viber provides a far better mobile experience than Skype.
Beyond logging into the platform, customer experience also involves factors like the reach of each communication solution and its ability to provide you with high-definition video calls.  In terms of reach, both Skype and Viber offer you the ability to make free online calls as well as any mobile or landline number. It should be noted that any outside calls conducted within Skype and Viber will accumulate cost.
Another area that may impact customer experience is the mobile data each platform can consumer. In this regard, Skype will eat more chunks out of your data, but Viber provides lower-quality calls, which can hinder your efforts to communicate through voice and video calls on this platform.
Skype and Viber both suffer from bugs and technical issues that can prevent you from achieving proper communication. This is evident in how often both platforms need to be updated. For Skype, you may want to compare customer support software here in case one of its issues happen while you're on a call with a client. For Viber, the problem isn't as worrying as when you're using Skype as social calls and community-based communications allow for more flexibility and casualness.
Skype vs Viber: Pricing and Costs
Speaking of costs, this Skype vs Viber comparison won't be informative if it doesn't tell you how much you'll need to invest to acquire the capabilities of each platform. In this section, remember that Skype or Viber may not be the only solutions that you'll end up paying for. You may end up having to look for other solutions like a POS software or an eCommerce system, which, when combined with the cost of Skype and Viber, may give you a headache in the form of invoices.
That said, both Skype and Viber offer you as many of its features possible for a small price.
Skype pricing
In terms of Skype's pricing packages, this platform is free if you only need to access the most basic communication features, such as chat. For calls outside of the network, you'll have to pay fees per call. Alternatively, you can subscribe to Skype's business-tailored plan, which costs $15 per month but enables you to call anyone from any of the 63 countries that Skype outlines.
Viber pricing
Meanwhile, Viber offers a similar pricing matrix. If you call a contact through Viber's network, then the calls are free even with the end-to-end encryption that this platform implements. However, you will need to subscribe to Viber Out if you want to enable your Viber account to conduct international calls, whether to mobile or landline numbers. Similar to Skype, such calls can be pay per call or you could purchase the monthly plan that costs $10 per month. This plan offers international call support of up to 50 countries.
Communication Essentials
Considering everything that you now know about Skype and Viber, you're going to have to think carefully about why you need communication software. Are you managing a remote team? Are your clients and customers more likely to be from other countries? Are you often in a meeting and will need a feature like a screen sharing?
These are only some of the questions that you may need to ask yourself. Both Skype and Viber are stellar communication solutions. However, if you need such a system because you need a way to conduct meetings with participants of over 200 people, then Skype is the better option. It is also the more attractive choice for business owners and leaders of medium and large enterprises through freelancers and small businesses can benefit from this platform too.
On the other hand, Viber is the better choice if you're looking for communication software for individual, personal, and social reasons. This platform's stickers and GIFs can trigger the conversation. The communication essentials like group chat and calls can help you achieve better organization. As such, this platform is the better option for those working as an event organizer, a community manager, or even online and social media store managers. It is also more attractive for those who are often mobile for work thanks to the provided app.
Choosing the Communication Platform For You
If you think that you can find a better communication platform, then that may be because both Skype and Viber only provide the essentials of communication. Both aren't fit to match needs like mass file-sharing or file storage or even advanced collaboration. If your needs are more likely to be among these lines, then you may want to research more comprehensive and powerful options.