Capterra is one of a handful of product review sites that have helped businesses minimize their reliance on time-consuming and expensive PR agencies or eschew them altogether. This is especially true in the case of startups who may not enjoy the vast resources of old hands in the business.
The allure of product review platforms is simple enough: with them, businesses can position their products at a minimal cost and if their products did well enough, they earn the reviews that their products deserved from actual users or those who tried them. The reviews and scores should help the products grow on their own merits.
For its part, all the product review platform has to do is describe the product in terms of features, benefits, and prices. In most cases, the product review platform uses a proprietary metric to score the product, perhaps on its usability, scalability, prices, and the like. Thus, the product review platform lives and dies with the trust and credibility it offers for businesses and users alike.
The positiveness of product reviews is a matter of extreme importance to prospective users. In fact, a BrightLocal research reported that 94% of consumers believe positive reviews influence their decision to transact with a business.
Capterra does well in this respect, but it is not alone. So who are the others and who does it best in this line of business? We list down the top five Capterra alternatives that you should consider.
1. FinancesOnline.com
FinancesOnline.com is one of today's leading and most reliable software review platforms. As with Capterra, it provides unbiased and independent reviews for a large number of -software systems. What businesses like about this platform is how it combines firsthand customer experience with in-house panel expertise. Specifically, it has a professional B2B team conduct thorough research for every product before it is listed. As a software vendor, you will get both an active online presence and credibility for your brand on the basis of their reviews. Businesses praise FinancesOnline.com for is its highly efficient lead generation campaigns. Many SaaS vendors report how being listed on the platform has pushed their conversion rates ahead, at the significant rate of at least 10% (novice and less popular apps), or even 20% for experienced and popular services.
FinancesOnline's work doesn't stop there: its team of professional reviewers constantly looks for attractive B2B products to feature on the platform. This way, small and inexperienced developers acquire their first clients and attract leads, allowing them to grow and often record a significant increase in sales. Open their directory to check whether your product has been listed. If not, you can easily add your product to their listing.
Both B2B vendors and buyers have a lot to gain from FinancesOnline.com. The platform uses a proprietary algorithm to evaluate each product's value. The algorithm is based on an array of metrics for an educated assessment that could be relevant to every buyer. For each review, a SmartScore System is applied. It aggregates score figures for each product based on its features and functionalities, collaboration suite, integration with third-party apps and systems, mobility, and customer support.
For your individual product, you might like to track FinancesOnline.com's Customer Satisfaction Algorithm. This useful tool monitors and analyzes social media mentions, reviews, and online comments, and calculates a final score that lets buyers know how satisfied other customers have been with your product. The Customer Score tool has been hailed by buyers and experts for being the most helpful and effective peer-to-peer proof customers need.
FinancesOnline.com also has a unique Verified Quality seal that appears both on the platform and the vendor's official website. The seal represents an expert confirmation that services are top-quality, having gone through a thorough evaluation in a credible and independent manner.
Finally, the platform gives out specialist trust marks such as niche seals and excellence awards and certificates to distinguish the top performers for each category, usually delivered to the highest-quality solutions. This helps brands boost trustworthiness and sales. In order to become a holder of any of these awards, the product has to excel in functionality, innovations, and reliable support for each customer.
2. SoftwareAdvice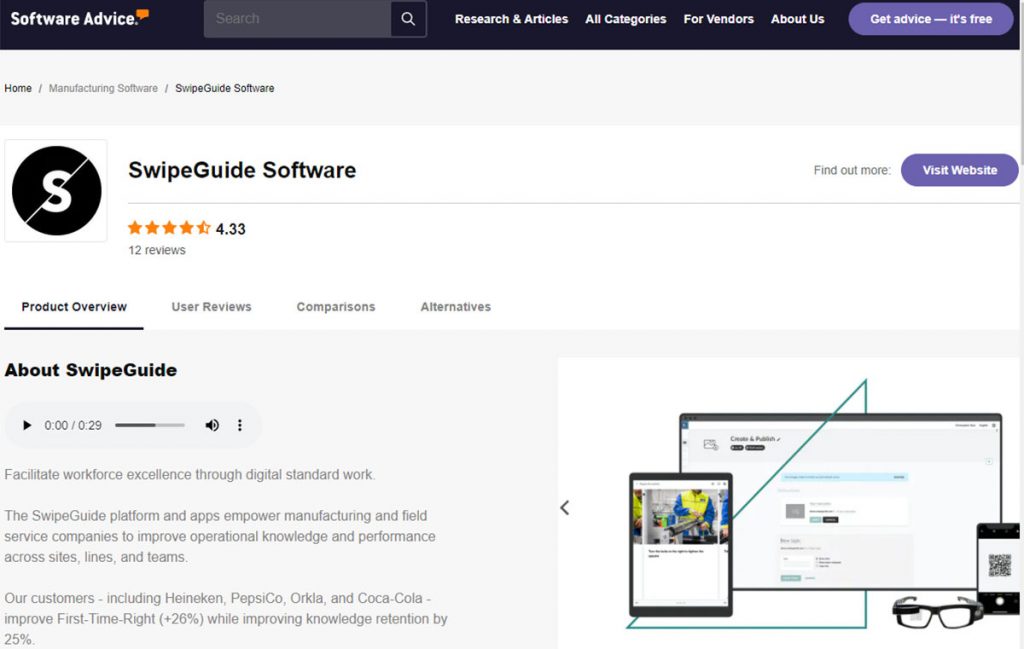 SoftwareAdvice is another trusted B2B product reviewer that showcases tech specs and details for thousands of software products. Unlike FinancesOnline.com and Capterra, this platform doesn't focus specifically on corporate-usage applications. Instead, it also evaluates products that are suitable for individuals and perform simpler operations. Independent readers can access detailed content for free and compare products to select the best solution for their needs based on reliable information. But compared to Capterra and FinancesOnline, SoftwareAdvice's interface is less intuitive. For example, the platform doesn't use subcategories to make search narrower and easier. You can, however, filter results based on your specific industry, company size, price, number of user reviews, and average rating.
The information SoftwareAdvice provides can be useful both to B2B vendors and software buyers. It's also useful for web publishers, jobseekers, and news and press agencies. Vendors get to provide the core values and productivity features of their systems to larger audiences, connect with buyers from different niches, and generate demand pay-per-lead. The software buyer, on the other hand, has access to free and reliable information, free consultation with experts who can shortlist top niche products for them, and the possibility to shorten research time and eliminate costly mistakes that could harm their business operations.
As with FinancesOnline.com and Capterra, the user can rate a product he has used previously. Unlike the two, the user can do so without any registration or login data. While this streamlines the reviewing process and saves time, it could affect the trustworthiness of a vendor whose product is deliberately being spammed.
3. G2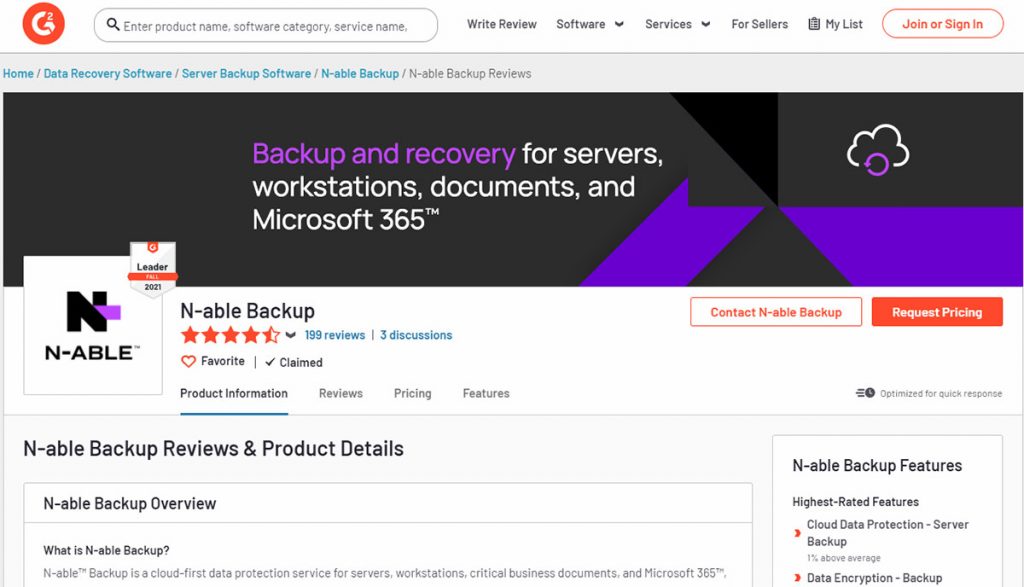 Formerly known as G2 Crowd, G2 focuses solely on B2B user reviews of business software in real time using specific filters. The purpose is to help buyers get a grasp on the best products that would match their needs.  Many consider G2 as the leading go-to-review alternative for Capterra, as it currently works with a base of approximately 25,000 authentic user reviews.
Another thing to appreciate about G2 is the presence of a dynamic community consisting of 30,000 motivated users with authentic experience and business insight. The community members can encourage novice businesses to make educated and smarter business decisions. It is also a hub for easy collective learning where customers connect, discuss, and save the time they'd otherwise spend researching a product with little available information on the internet. This is a particularly handy resource for ordinary users and sole proprietors who have no other access to professional advice.
The G2 team has ensured that searching for specific peer reviews will be easy, the same for sharing feedback and writing long and descriptive expert reviews. The system has also distinguished long-term credible users with top contributor awards, enabling a new reader to confidently turn to them for advice.
G2 is highly recommended for investors and enterprise technology analysts, as they can compare multiple products in order to see ideal solutions using synthesized social data rather than plain reviews. There are also other interesting G2 alternatives listed here.
4. GetApp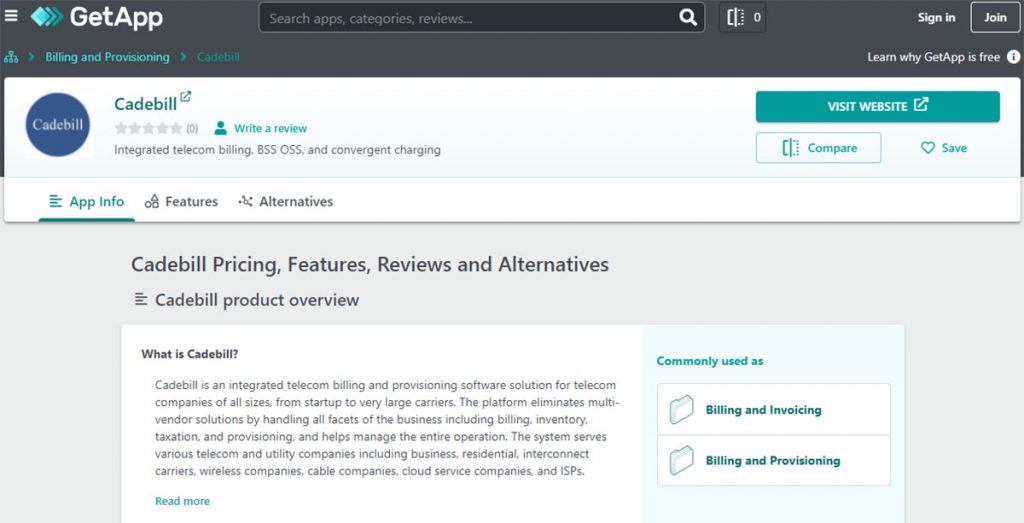 GetApp is another popular Capterra alternative product review platform that helps worldwide businesses purchase the perfect app for their needs.
GetApp focuses on helping small and midmarket businesses pick, compare, or simply analyze top business tools and how much those tools cost. The platform gathers internet-wide software discussions and recommendations, offers first-hand user reviews, and allows new readers to post questions and engage with the community. According to the platform, the vast base of over 3,000 reviews is completely neutral and vendor-independent,
As with Capterra and FinancesOnline.com, GetApp lists products in categories, distinguishing them based on their pricing models, features, integrations, geographies and supported devices, customer types, and suitable industries. Among others, you can read about CRM products, HR & Employee Management Apps, Marketing solutions, Project Management tools, and much more.
GetApp can be useful to business developers looking to enhance their productivity and become more visible, as satisfied members of the community claim having generated more leads, built top-performing stores, gained more integration partners, and even boosted the effect of their marketing strategies. For more information on GetApp alternatives, you can check out our other articles.
5. AppExchange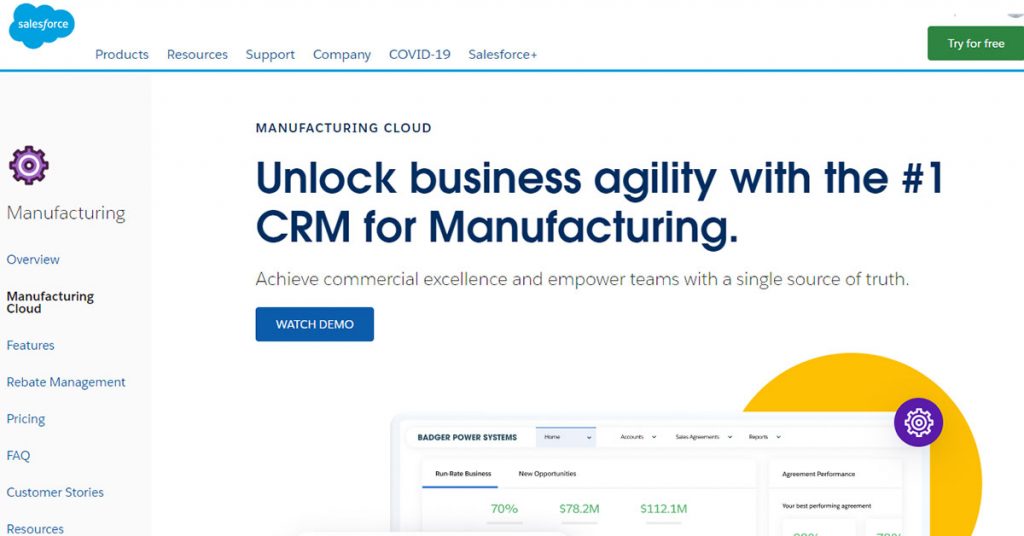 AppExchange initially served as Salesforce's unique marketplace experiment to provide a consultancy program for businesses looking for partners in their industry.
The idea turned out to be a complete success, and AppExchange is now a leading consulting partner and top software reviewer. More than 2,700 pre-integrated systems are listed in the platform, further expanding the capacity of Salesforce accounts while supporting businesses' growth strategies. As a trusted cloud-computing service, AppExchange provides some of the most popular user reviews out there.
As a B2B buyer, you can list thousands of apps to check whether they correspond to your needs; as a vendor, you can make your online presence more efficient, allowing you to locate the best potential developers you would like to engage with.