Due to the changing nature of financial transactions between businesses and consumers, it is essential to seek financial management solutions. Fortunately, various applications offer financial services to companies of every size. You can then accept payments, keep track of invoices, and review financial reports anytime and anywhere through the use of these software solutions.
This article uncovers how an accounting app performs alongside a point of sale system. Although they have different primary tasks, Wave and Square still have shared functionalities that can help manage your finances. Before the main Wave vs Square comparison, read below for a quick overview of both platforms.
About Wave
Wave is an online accounting platform that provides financial services to companies through software applications. What's more, the system does not require its users to pay subscription fees and initial payments to take advantage of Wave's features.
Thanks to its comprehensive and no-cost tools, the app is included in the list of top 10 invoicing platforms for 2020. You can search and compare invoicing software here.
About Square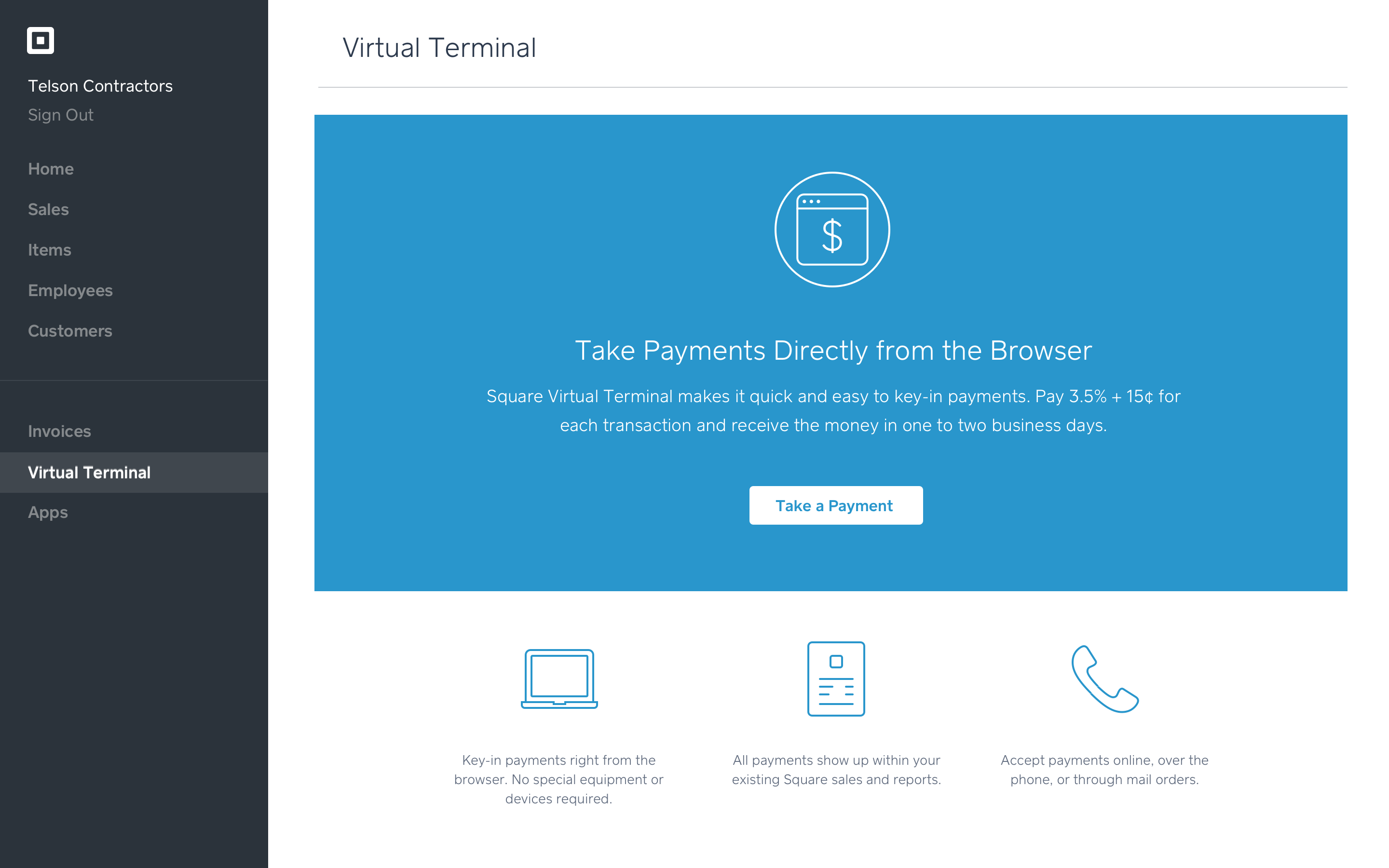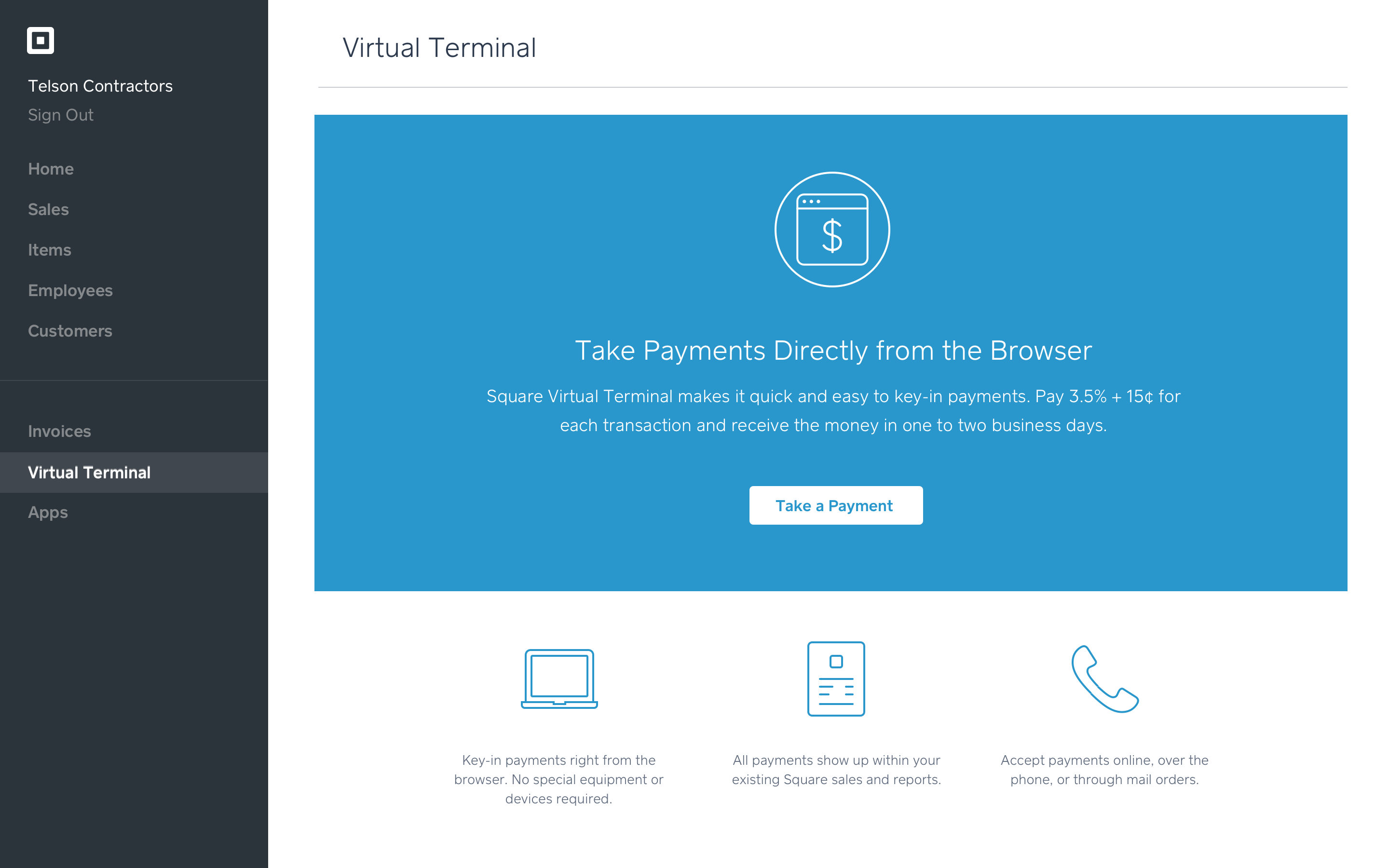 On the other hand, Square is a point-of-sale (POS) solution for retailers in different industries. Through this app, you can accept and manage payments from customers all over the world. Since 2010, Square has been helping businesses and consumers engage in secure financial transactions. Like Wave, companies also consider Wave as one of the best apps in POS software tools.
Comparison of Features
Both platforms will be assessed based on their shared functionalities. These features are inventory management, payment methods, customer management, invoicing tools, user permissions, reporting tools, cross-platform availability, and integrations. Although both apps do not require monthly fees, they still collect percentages from every transaction, so it is essential to discuss how their pricing options differ.
Inventory Management
With Wave, the system does not allow you to count the number of items in your inventory. But, you can still keep track of your products' monetary value. Wave's system then requires you to create separate accounts for the purchase and sale of inventory. After that, you can monitor your business' profit and loss statement. Thus, Wave features a complicated process of inventory management.
Alternatively, Square offers a straightforward method for inventory management. With this platform, you can manage records by item and bulk. This way, you can track products with low count, and the app will send automatic alerts to remind you of re-stocking. Unlike Wave, Square has a designated library for your product collection. As a result, you don't need to create multiple accounts to calculate the total number of items.
In this Wave vs Square comparison, the latter has a considerable advantage in inventory management. You can then have a clear view of each product's availability.
Payment Methods
Since you will be transacting with hundreds of consumers worldwide, it is crucial to offer different payment methods. This way, you can reach out to more clients. There is a high likelihood that they will buy from you because you provide a convenient way of paying for their purchases.
Wave accepts traditional payments from bank transfers and credit cards. The system supports major cards like Visa, Visa Debit, American Express, Discover, Mastercard, and Mastercard Debit. You can also accept payment through checks and digital wallets, such as PayPal and Venmo. However, bank transfers and checks have a two to seven business days processing period.
On the contrary, Square accepts payments from more credit and debit cards. With this POS solution, you can receive money transfers from Visa, Mastercard, JCB, American Express, Discover, and UnionPay. Additionally, the system supports digital wallets, such as Android Pay, Google Pay, and Apple Pay. Unlike Wave, Square does not accept payments from checks.
Hence, if your target customers are more likely to pay with credit and debit cards, you should consider Square over Wave. But if you have customers who use checks for their purchases, Wave is the better option.
Customer Management
If you have been selling for years, you already transact with loyal customers. Thus, it is essential to have a financial management system that stores clients' information and purchases history. This feature also helps you generate invoices quickly.
Wave enables you to add customer details before and while creating an invoice. The system asks for the full name, email address, preferred currency, and shipping address of the buyer. However, Wave's customer management tools are limited since you cannot include other useful fields for promotions and discounts.
On the other hand, Square provides its users with comprehensive customer management solutions. With Square, you can add notes, files, coupons, and rewards for every customer. The system also allows you to set appointments with old and new clients. Due to these functionalities, this platform is considered as one of the best POS applications for 2020. Check this article to find sources for the said list.
Thus, Square has an advantage in terms of customer management tools since the program can even help you in marketing campaigns, such as discounts and rewards, that can attract consumers.
Invoicing and Billing Tools
Invoicing capability is one of the integral aspects of online accounting applications and POS software solutions. Fortunately, both Wave and Square provide their users with invoicing tools; however, they have different approaches for this functionality.
Wave enables you to generate an invoice with essential information, such as business address, contact details, title, and purchase summary. It also allows you to customize your records by putting your company's logo. You can even send the invoice through email platforms. This way, you can send file attachments along with the billing information.
Similarly, Square offers robust billing tools. You can even set an automatic invoice for payments from subscriptions. This platform then enables you to minimize manual and repetitive tasks concerning billing statements. Like Wave, you can also generate unique invoices in Square. Moreover, the system allows for text receipts, aside from email notifications.
Hence, if your usual buyers belong to the younger generation, you should consider using Wave since it offers text receipts. However, if you still want to send invoices through email platforms, Wave is the right choice for your business.
User Permissions
Since you are handling financial transactions, only involved individuals should access your files and documents. Both Wave and Square have different user permissions to ensure that your financial transactions are safe from security breaches.
In Wave, the system set four types of users. They are classified as viewers, editors, payroll managers, and admins. Viewers can only review general profiles; however, they cannot generate invoices and upload receipts. Editors can edit and send invoices, but they are not allowed to view your company's payroll, which is one of the payroll manager's roles. Lastly, the administrator can add users and manage integrations, but they cannot delete or archive the business.
Alternatively, you can set individual or team permissions with the Square app. The system also requires a password to access certain features of the platform. This way, your transaction history, and customer profiles are inaccessible by unauthorized members. Square only has three classifications for user access; these are individuals who need to use the shared points of sale, mobile point of sale, and dashboard. 
There are stark differences between Wave and Square regarding user permissions because Wave is intended for in-office use, while Square is made explicitly for taking payments on the go.
Supported Devices
In today's applications, one essential feature is the program's multi-platform availability. This functionality ensures that you can access Wave and Square's tools at any time and at any location.
Both Wave and Square are available for download on iOS, macOS, and Windows-run devices. What's more, the two apps are cloud-based, which means that you can take advantage of their features using any browser as long as you have an internet connection. Besides, Square offers a native app for Android users.
Thus, in this Wave vs Square comparison, Square wins in the category of cross-platform availability since it is accessible for more devices.
Available Integrations
Both Wave and Square provide their users with numerous integrations. This way, you can have a seamless experience with the two apps.
Wave integrates with, but are not limited to, PayPal, Etsy, Zapier, Google Sheets, HubSpot, and MailChimp. Alternatively, Square connects with Wix, OpenCart, and Acuity Scheduling. Moreover, you can even use Square with Xero, a popular bookkeeping program. You can compare bookkeeping software here.
In terms of integrations, no platform poses a considerable advantage over the other.
Pricing Plans
Wave and Square offer their applications for free, but they require a service charge for every transaction. With Wave, you can take advantage of its accounting, invoicing, and scanning tools without a fee. However, you need to pay $20 per month for payroll management features. The system then collects a charge of 2.9% with an additional 30 cents for credit card transactions. For bank payments, Wave has a 1% charge for every transfer.
On the other hand, Square offers a monthly subscription if you want to access its more advanced features. You need to pay a monthly fee of $60 per location with a surcharge of 2.5% and $0.10 per swipe. For individual credit and debit card transactions, the system charges you 2.75% of the total payment.
You should consider that Wave collects a more expensive charge for card transactions. 
Which is the Right App for Your Company?
Wave and Square provides complex yet user-friendly tools that you can use for your business' financial transactions. However, if you want a financial management system for in-office use, consider Wave over its competitor. If you have multiple agents who collect payments on-the-go, then Square poses a considerable advantage over its counterpart.