As a business owner, protecting your files and documents must be your utmost priority. However, losing your data is quite inevitable these days. This is the reason why you should back up your data and store them in the cloud.
There are many platforms that you can choose from if you are currently looking for one. Each platform, however, offers different features, and it can be quite confusing. Gladly, this article can help you find the best software that can ideally aid to your needs.
Let's take a look at two platforms and create an extensive comparison of their capabilities, advantages, drawbacks, and pricing. In this way, you can see and decide which platform can perform better for your business. Let's begin the Synology Drive vs Apple iCloud comparison.
Overview of Synology Drive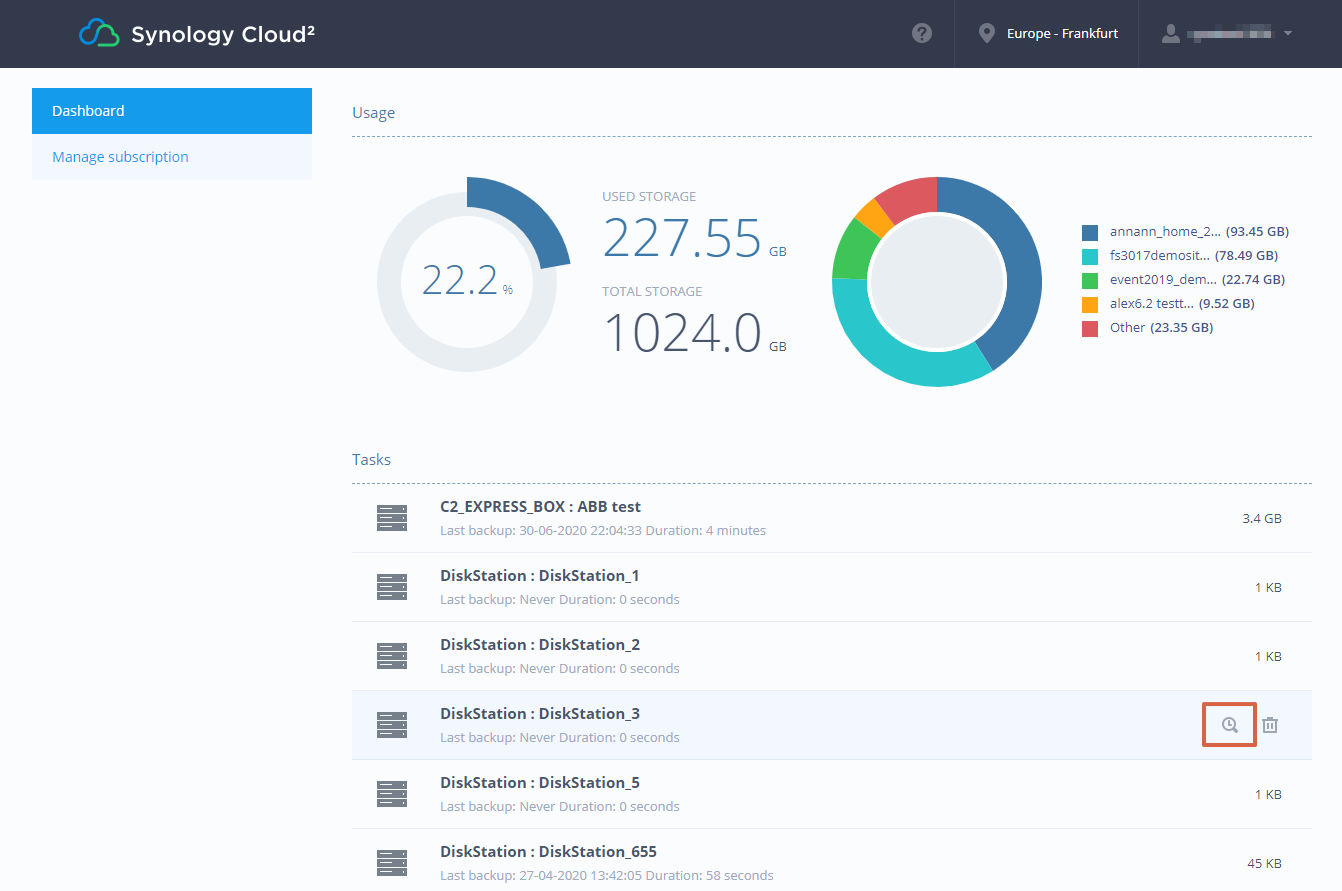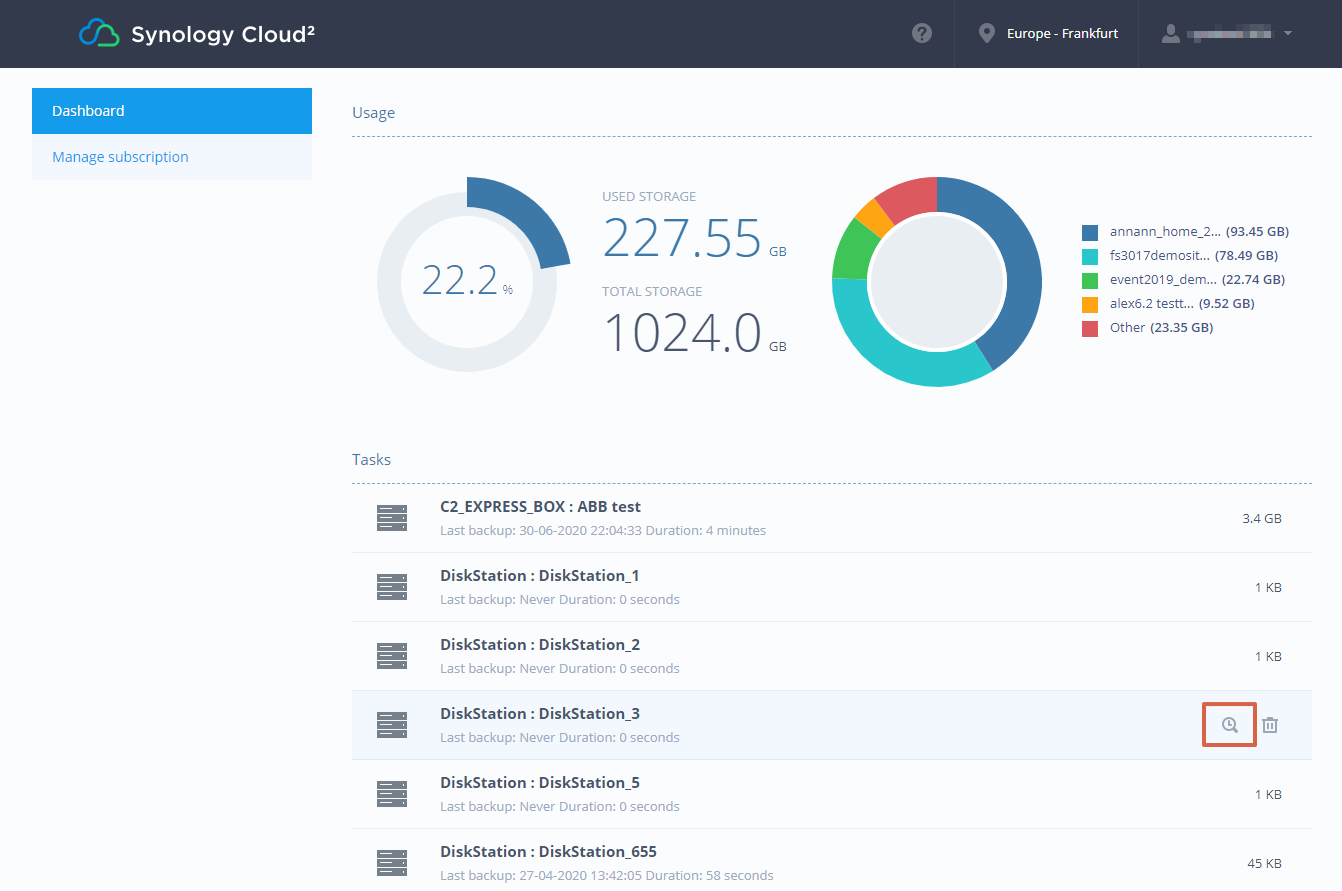 The Synology series created a variety of tools to help users store their data in the most convenient way possible. One of the tools they created is Synology Drive, which enables users to sync files from their computer to Synology NAS. Synology Drive is an ideal solution for small to medium-size businesses or enterprises that have several branches.
With Synology Drive, all your files are accessible whenever you need them. Its syncing capabilities are automated to ensure that any changes created on one device will also reflect on your other devices. Besides, Synology Drive integrates with other cloud services such as Google Drive, Amazon Drive, OneDrive, Microsoft Azure, Box, and many more.
Syncing essential files and other documents has never been more accessible with Synology Drive's handy features. Not only that, but users can communicate with Synology Drive's chat feature. Also, Synology Drive makes it possible for users to edit and revise documents in real-time, allowing them to enjoy seamless collaboration.
You may check this compilation of some of the best document management software to discover more platforms that can be useful for your business.
Pros:
Great software support
Many apps and features are available
Easy to set up
Centralized management
Share files by sending links
Integrated with Windows
Cons:
Does not automatically sync folders
Can be quite expensive
Only 1 Ethernet port
High learning curve
Tutorial guides can be useful to help users understand some features
Poor customer support
Overview of Apple iCloud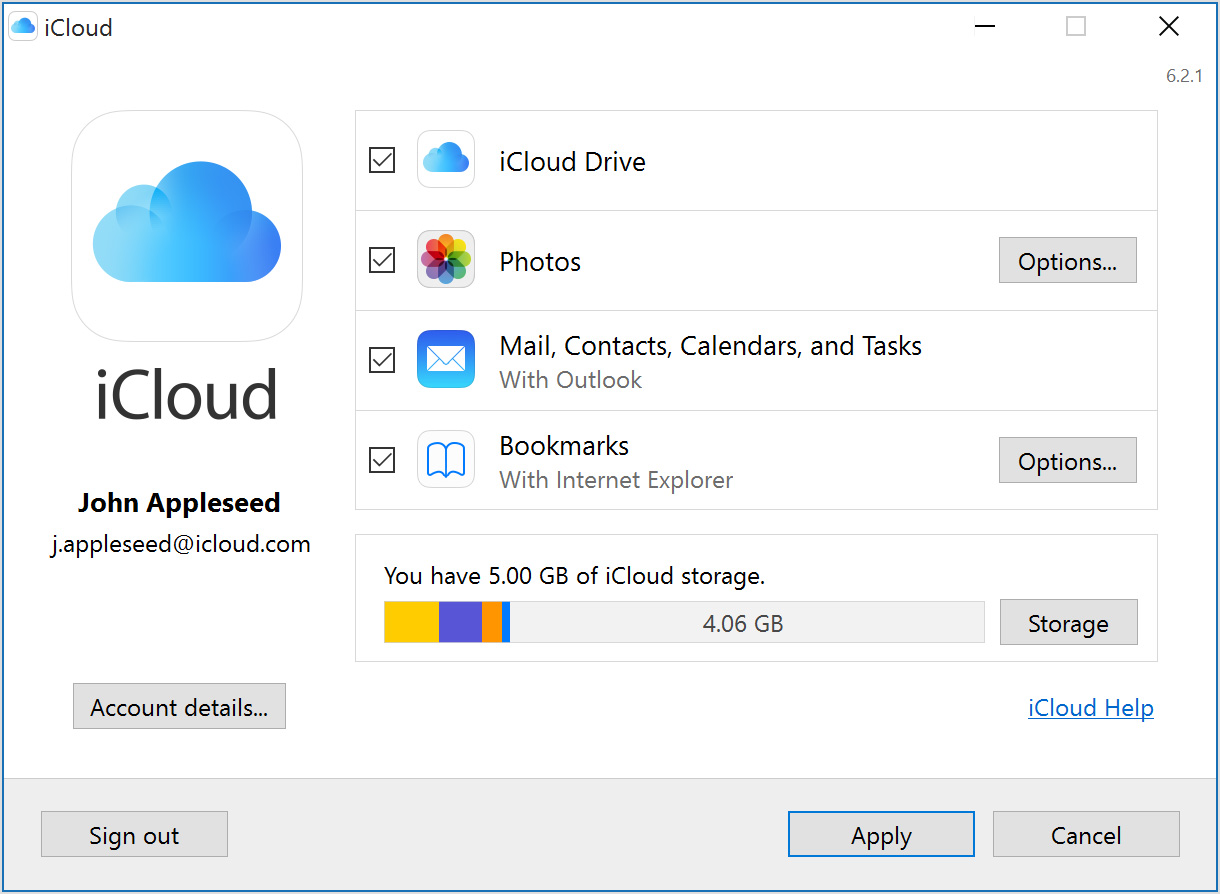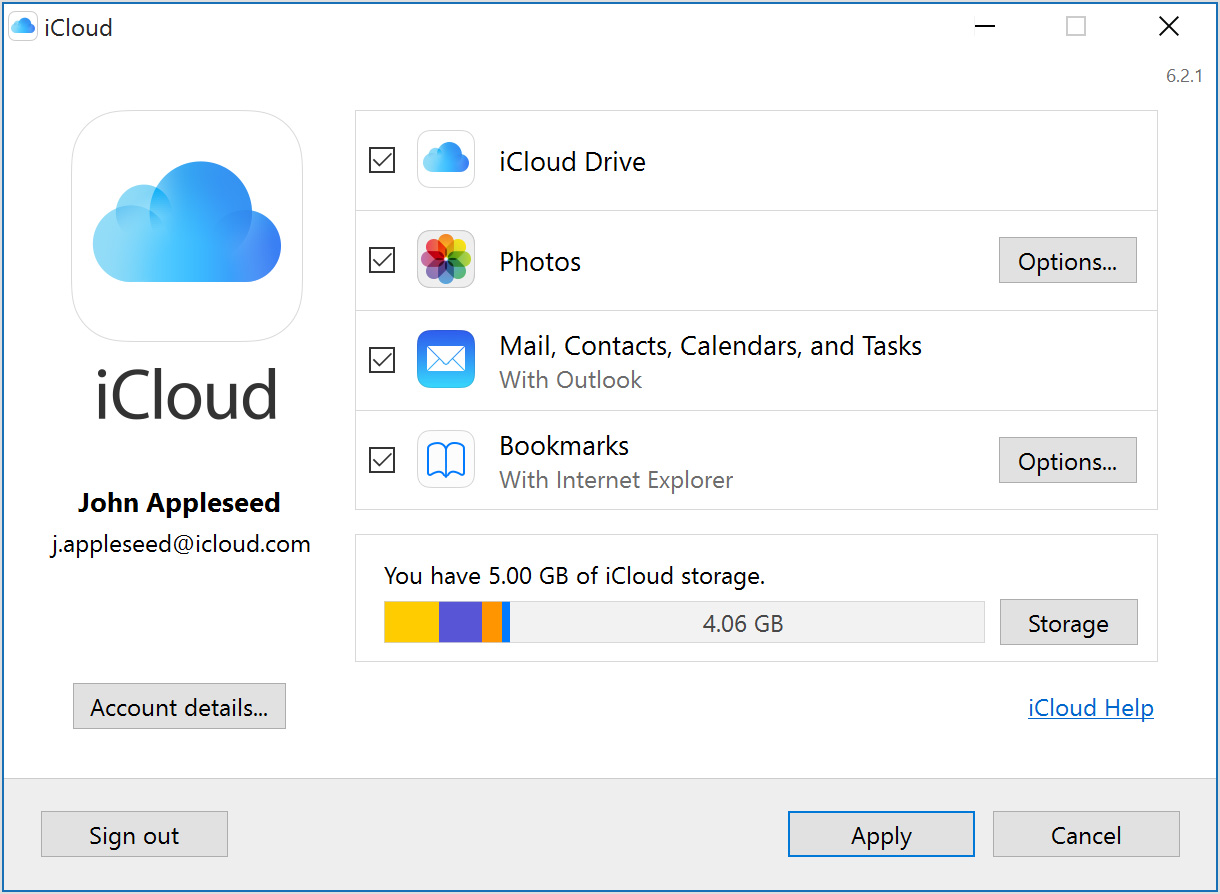 Apple iCloud is a cloud-based platform that enables you to sync and save your files to the cloud. Like Synology Drive, Apple iCloud automatically syncs your data to all of your devices. It integrates with applications like Microsoft Office, Pager Duty, HipChat, and, of course, iCalendar.
Aside from that, iCloud offers other services such as iCloud Photo Library and iCloud Drive, where you can store your photos, videos, movies, music, and any document that you want. If you're going to share some files with your family, you can enable Family Sharing to share the data that they need effortlessly.
Moreover, Apple iCloud's Find My iPhone functionality can be very beneficial to some users in case they misplace their Apple devices. With Apple iCloud's valuable offerings, it can be a great tool that you can utilize if you are looking for a secure and reliable platform where you can store your data. Although Apple iCloud works best on Apple devices, other operating systems can still use it and enjoy the features that it offer.
Apart from Apple iCloud, there are several file management software that you can try. You can check this article research if you want to find out more.
Pros:
Seamless integration with Apple products
Reliable syncing across other devices
Competitive pricing
Easily manage photos and videos
Provides high security
Automatic backups
Cons:
Can only perform best on Apple devices
Lacks customization features
The interface is not as user friendly as other competitors
No word document integration
Has many limitations
Storage runs out quickly, and additional fees apply to increase the storage limit
Synology Drive Features
1. Real-time syncing and back up
Synology Drive enables users to experience efficient work productivity regardless of where they are and what device they are using. Synology Drive actively syncs the data of users both in their desktops and mobile devices, so they do not have to worry about working offline.
By using Synology Drive, users can instantly back up their data and create schedule tasks from their computers. Then, this backup version will save the changes made in your files. Users can eventually browse their version history, which makes it easier to create specific modifications when needed.
2. Real-time collaboration
Get your job done quickly and experience real-time collaboration with Synology Office. With Synology Office, users can create, edit, and browse documents simultaneously to achieve high productivity. Besides, Synology Office provides a set of tools that enhances collaboration experience among users.
You can edit your word documents with Synology Office's editing tools, create vivid charts and sales reports in the Spreadsheet with its built-in formulas, and enhance your professional PowerPoint presentations.
3. Permission and sharing
Synology Drive ensures that your files are secure in the cloud. Before other members can sync a specific file, Synology requires the consent of the group admin first. In this way, admins can restrict their users to sync and share specific data.
On a different note, users must make sure that their files and documents comply with the regulations that their industry provides. Here are some comprehensive software reviews to help you.
4. Custom file or folder categories
It can be quite inconvenient if you need a specific file and you have to scroll through all your stored data to find it. Fortunately, Synology Drive enables users to categorize their files and create folders to access them easily next time. With this functionality, users can avoid inconvenience and instantly find the data that they need.
5. Centralized file management
Synology Drive is a centralized file management that provides a unified portal to access your stored files. Storing data in the cloud lets your employees access and browse relevant documents in their computers. Aside from that, you can share documents via the Team Folder without the need of attaching them in emails or saving them in external devices.
Apple iCloud Features
1. Backup and restore
Apple iCloud makes a copy of all your data and saves them in the cloud to avoid losing them. These data can either be photos, videos, messages, movies, or any file that you want. Apple iCloud automatically backs up your data if your device is locked and connected to the internet.
If you want to reset your iOS device or lost all your data, Apple iCloud will not back up your data if you did not sync your device to iCloud.
2. iWork for iCloud
iWork for iCloud can come in handy for professionals who are using Apple and Windows devices. With this feature, you can create and edit word documents, spreadsheets, and presentations. This feature supports Chrome, Safari, and Internet Explorer browsers. Also, Microsoft Windows users have access to these handy features.
3. iCloud Photos
Store your photos on iCloud to save up the storage of your computer or mobile devices. While saving your pictures in the cloud, Apple iCloud ensures that the quality and resolution of your photos are maintained. Also, iCloud Photos can be helpful since you can access all your stored photos in any of your devices where you logged in your Apple ID.
4. iCloud Drive
With iCloud Drive, you can securely store relevant documents and files and sync them across your other devices. Users can save any file with a maximum size of 50 GB, may it be videos, music, documents, and any application. iCloud Drive provides free storage of 5 GB, and users can purchase extra storage with additional fees.
5. Find My iPhone
Though this feature does not apply to non-iOS users, Apple iCloud's Find My iPhone functionality is beneficial for Apple users. Find My iPhone is a built-in application that allows you to track the location of your Apple devices. With this feature, users can ensure that their devices are highly secured and protected.
Also, you can enable Activation Lock in your lost or stolen Apple device. This will lock the activation of your device and will require restoration. After restoring the device, it will need the previously logged in Apple ID and password to complete the activation process. In this way, your lost or stolen device will be completely unusable.
Pricing
Discussing both platform's pricing plans is an integral part of this Synology Drive vs Apple iCloud comparison. The pricing of each software is a significant factor that can help you decide which is more affordable and reasonable. Let's see how much these platforms cost and the features included in their pricing plans.
Both Synology Drive and Apple iCloud offers a free trial for their users. However, you can get extra benefits from Apple iCloud's free trial, which includes 5 GB of storage and is best for storing basic files like contacts, calendars, and notes.
While Synology Drive's paid plans are quote-based, Apple iCloud, on the other hand, offers three storage plans that are perfect for your needs. At $0.99 per month, you can enjoy 50 GB storage for your photos, videos, and files to back up the data on your devices. Aside from that, you can upgrade your plan to $2.99 per month with 200 GB storage. This plan is best for families or groups that want to store a large amount of data. Lastly, you can purchase 2 TB of storage data for $9.99 per month. With this plan, users can share a lifetime of photos, videos, and other files.
Synology Drive vs Apple iCloud: Which platform is more secure and reliable?
Both Synology Drive and Apple iCloud provides effective solutions to securing and storing your files in the cloud. Although Apple iCloud's pricing schemes are flexible for different types of users, it is only limited to Apple and Windows PC users. This gives Synology Drive an advantage since everyone can use it regardless of the device they are using.
Hopefully, this Synology Drive vs Apple iCloud comparison helped you determine which platform suits your business better. After all, both are very popular in the industry, so either can provide the best service for your business.