In today's world, companies need to adapt to the fast-paced global marketplace. Fortunately, many available programs can automate business processes. This way, you can reduce human errors and improve efficiency. An example of this platform is an online accounting software solution.
Through this program, you can automate your company's auditing processes and speed up accounting procedures without a compromise in quality. You can check our article to know more about the advantages of having a web-based accounting platform.
In this Zoho Books vs Xero comparison, you will know their features and performance. Both software tools are widely used programs by accountants, bookkeepers, and financial advisors.
Zoho Books Overview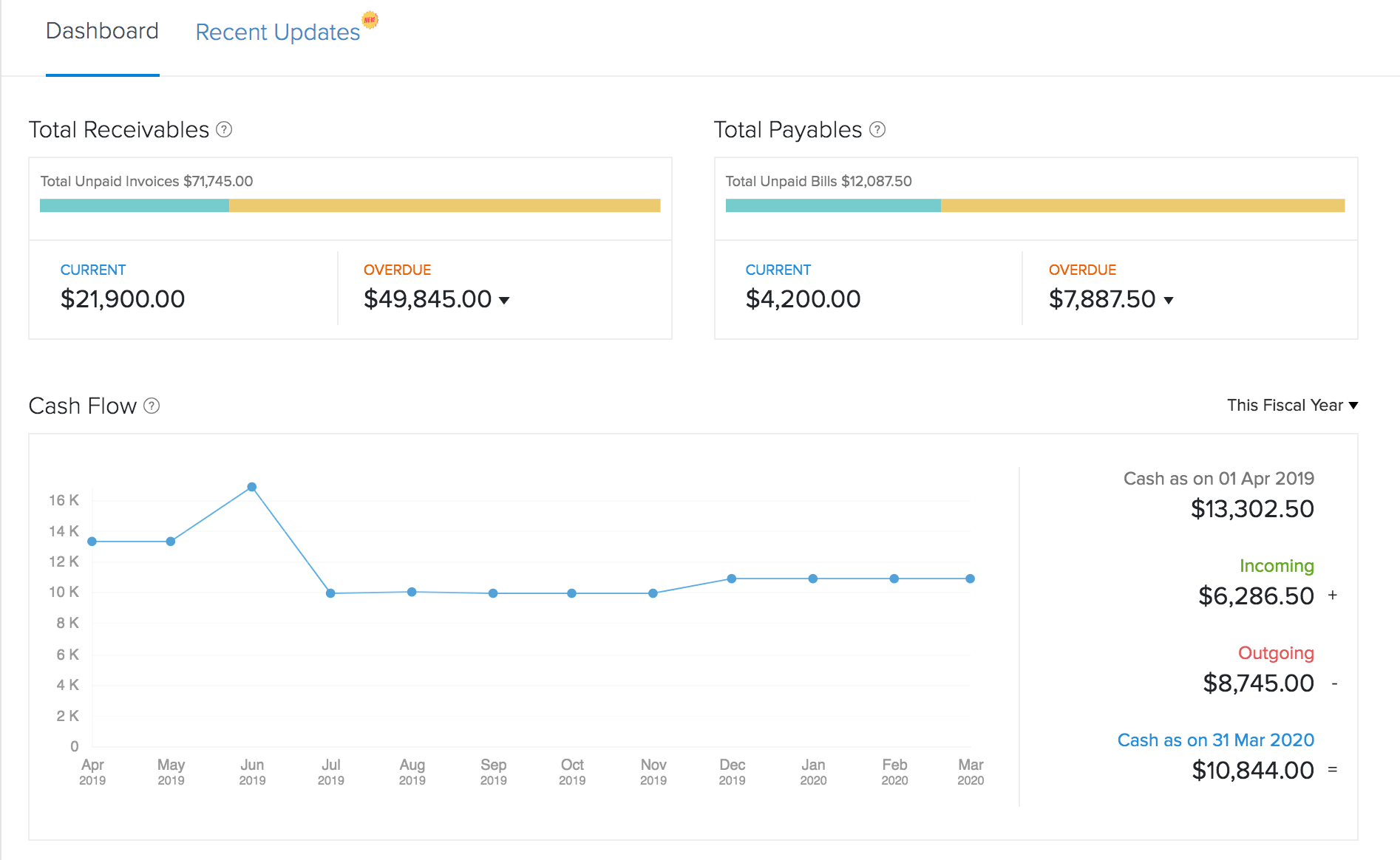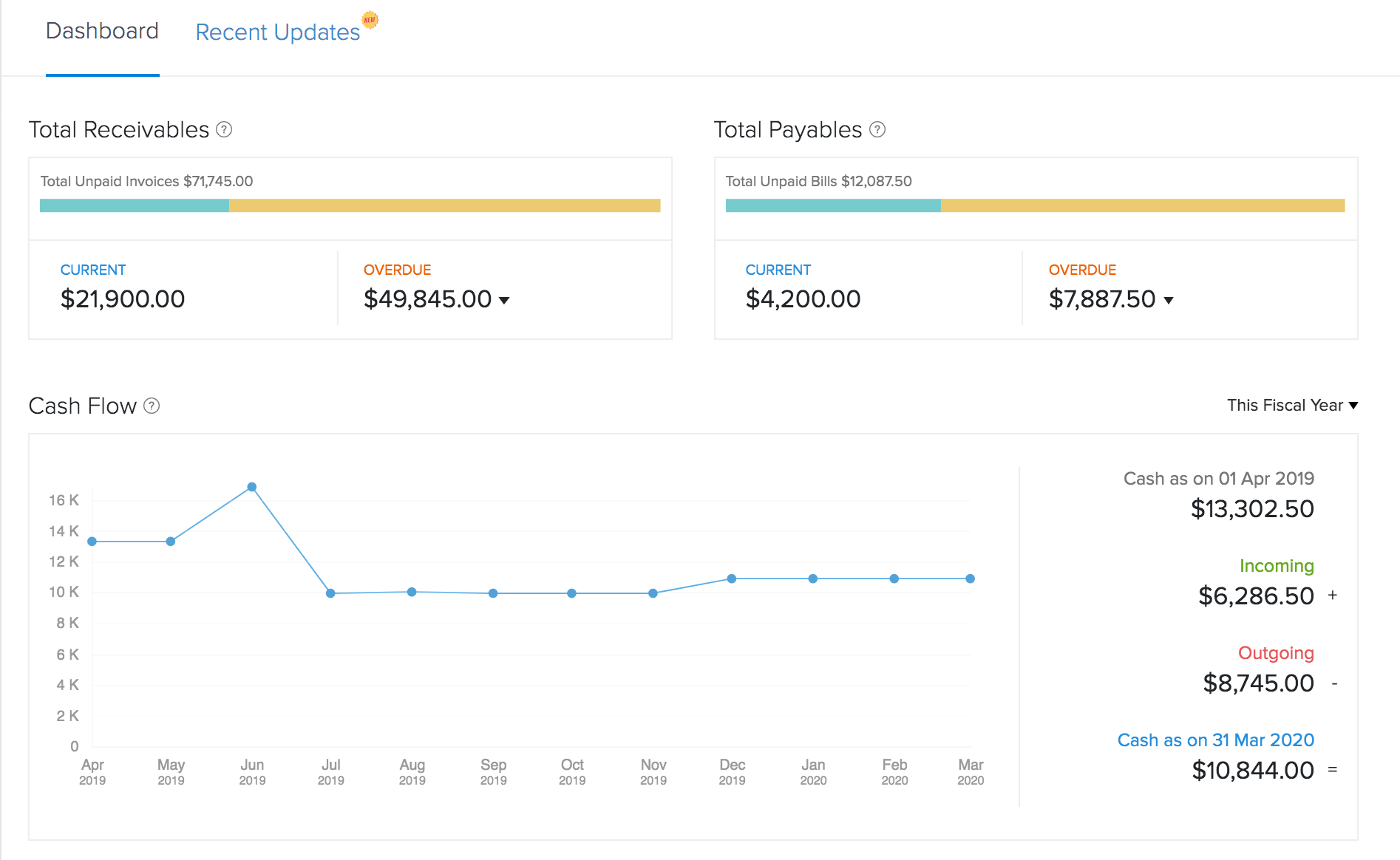 Zoho Books is a cloud-based accounting system that offers a 14-day free trial for everyone with a registered email address. Since 2011, Zoho provides its users with a reliable and accurate accounting platform for businesses of all sizes. With Zoho, you can organize multiple businesses' accounts on one platform. The program also offers essential functionalities, such as payroll management, invoicing tools, and bank integrations.
Xero Overview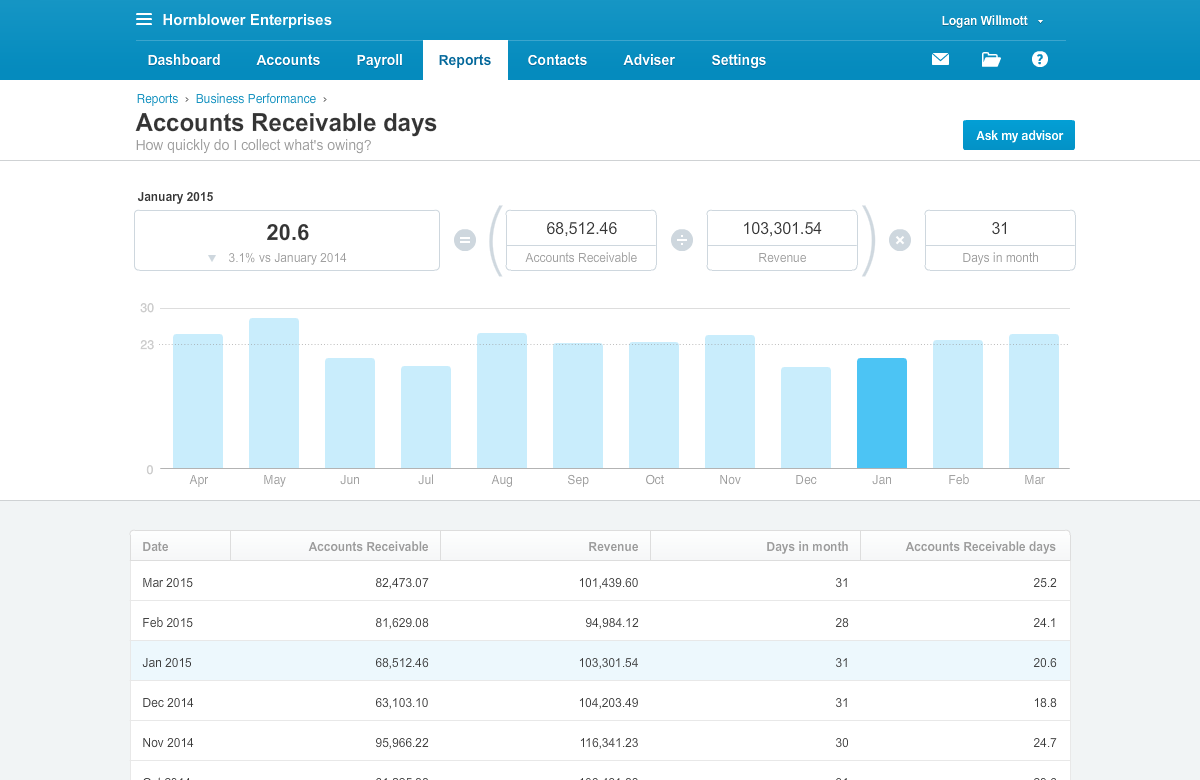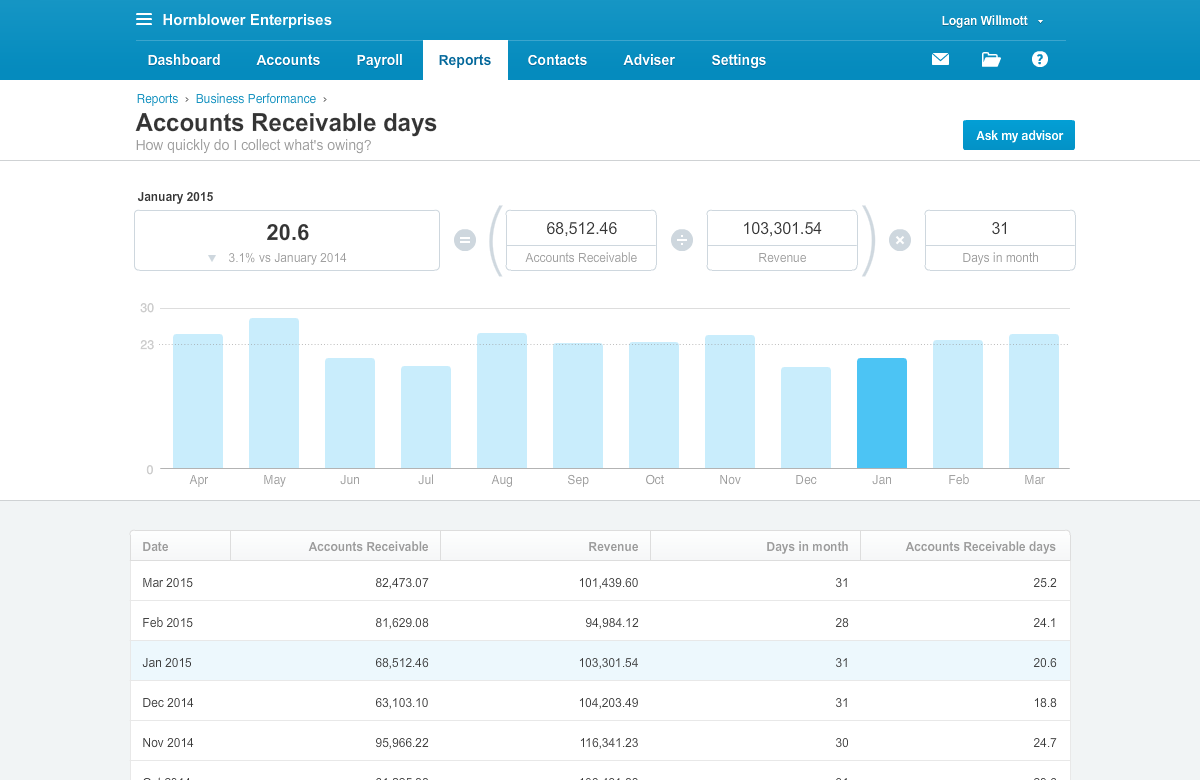 On the other hand, Xero has been in the industry since 2006. For more than a decade, the program helps small companies in their accounting procedures. Moreover, Xero features a conversion tool that allows first-time users to move financial information from other applications. Similar to Zoho Books, Xero offers an extended 30-day trial. Besides, it includes essential accounting functions like time-tracking tools, payroll management, inventory control, and integrations.
Since you already have an overview of both platforms, it's time to evaluate their performance through the main Zoho Books vs Xero comparison.
Pricing Plans
When choosing a software solution, it is crucial to check whether the program fits your budget. This way, you can improve your company's efficiency without draining your finances. Read on to find out which of the two accounting systems is fit for your business.
Zoho Books Packages
Zoho Books offers three pricing options, and these are the Basic, Standard, and Professional plans. With the Basic option, the system requires you to pay $9 per month. This plan allows for 50 contacts, which are the vendors, customers, and employees whom you can transact with using the program. Additionally, the Basic version permits two users to manage your bookkeeping processes. This way, you and one accountant can access financial information on the app. However, a downside to this plan is that it does not include accounts payable management tools and inventory tracking functionalities.
If you want to upgrade your plan to the Standard version, you will need to pay a monthly fee of $19. Unlike the Basic version, this pricing option features accounts payable functionality. It also enables you to transact with 500 individuals and businesses, a noticeable improvement from the Basic version. Moreover, the Standard option allows for three users. What's more, the program permits ten rules per module.
Lastly, the Professional plan costs $29 per month. With this version, you can take advantage of all the features, including inventory tools that are lacking on the Basic and Standard options. Also, you can transact with unlimited contacts using this plan. The system also permits ten users on this account. With the Professional version, you can create purchase orders and sales orders.
Xero Packages
Similarly, Xero offers three pricing options, and these are the Early, Growing, and Established. The Early version requires a payment of $9 per month, which is the same as Zoho Books' Basic plan. With the Early program, you can have unlimited users but limited tools for managing accounts receivable and payable. Xero poses an advantage since it provides accounts payable management tools, even in the most inexpensive plan.
Users who want to upgrade their subscription to Xero's Growing version need to pay for $30 per month. This option features 1099 reporting and inventory management that are absent in the Early plan. Hence, you can add multiple banks and credit card details to your registered account.
Lastly, the Established plan costs $60 monthly and includes multi-currency features. Similar to the two pricing options, this version allows unlimited users to access your financial data. Thus, it enables you to generate invoices in any currency. As a result, you can transact with international suppliers using Xero's Established plan.
Accounts Receivable
Zoho Books enables its users to manage the overall accounts receivable process. Through this platform, you can generate customized invoices and send emails to clients. Additionally, you can accept online payments from clients, although this procedure requires additional costs. Due to its reliability, Zoho is included in the list of top invoicing software solutions for 2020. You can check these invoicing tools to see how Zoho Books fare among the best programs.
Alternatively, Xero Starter only allows for five invoices per month. As a result, you can only generate a limited number of billing statements. Fortunately, the system will enable you to create unlimited invoices through the Basic plan. What's more, all of Xero's pricing options allow you to transact with an unlimited number of contacts.
Accounts Payable
One disadvantage of the Zoho Books is the non-inclusion of accounts payable management tools on its Starter plan. If your business needs this functionality, you can upgrade to the Standard and Professional versions. Both options have built-in accounts payable processing tools. Hence, you can write checks, enter bills, and process online payments with Zoho Books' Standard and Professional plans.
On the contrary, Xero allows you to manage bills using any of its pricing plans. A downside to this functionality is that it only permits five bills on the Starter version. Fortunately, you can generate more invoices through the Standard and Premium plans. Lastly, Xero enables you to track unpaid bills, settle balances, and create reports for an accurate evaluation of your finances.
Allowable Number of Users
Zoho Books' pricing plans only allow a limited number of users. For instance, the Basic version includes two users, while the Standard option has three. Also, the Professional plan permits ten users from your account. If you want to add users, you can pay $2 monthly for one user.
On the other hand, Xero does not limit the number of users on its platform. Hence, you can invite accountants and financial advisors to review your business' financial statements with no additional fees. Thus, in terms of user permissions, Xero has a considerable advantage over Zoho Books.
Bank Account Integrations
With Zoho Books, you can connect an unlimited number of bank and credit card accounts. This way, the system imports financial data into Zoho Books automatically. You can then save time and resources since you don't need to enter financial information manually. It also reduces double and wrong data entries.
Alternatively, Xero's Starter version only enables you to manage 20 bank accounts. With this platform, you can pay using digital wallets and credit cards. Additionally, Xero features a simple process of setting up bank feeds on its system. It even offers a tutorial to ensure that you link bank accounts correctly.
Inventory Tools
Zoho Books only offers inventory management tools through the Professional plan. But, you can still use the program's inventory tracking system if you subscribe to the Standard and Premium versions. With this platform, you can automatically update inventory, create purchase orders, and generate in-depth reports.
On the contrary, Xero provides even its Standard and Premium users with inventory tracking tools. Hence, you can also generate purchase orders, set up cost and quantity for each item, and view real-time inventory updates with this accounting program. You can check our bookkeeping software research to know more about other apps that have built-in inventory tools.
Multicurrency Feature
All Zoho Books' versions allow financial transactions using a foreign currency. As a result, you can generate invoices and pay bills in various currencies. With this platform, you don't need to input the exchange rate manually. Besides, the system has updated currency exchange rates.
On the contrary, Xero only provides a multicurrency feature on its Standard and Premium versions. Like Zoho Books, this accounting platform calculates the exchange rate, so you don't need to worry about inaccurate financial statements.
1099 Reporting
All plans of Zoho Books include 1099 reporting or tracking of information returns. Hence, you can review payment details and generate year-end financial reports. This way, you can engage in regulatory-compliant business processes.
Alternatively, Xero only offers this functionality through its Premium plan. With 1099 reporting, you can track payments for proper tax details for year-end reports.
Payroll Management
Zoho Books only provide payroll in California. As a result, you cannot take advantage of this functionality if you reside in other states. On the other hand, Xero has another software solution for payroll management. It introduced the Payroll Only plan for $10 per month.
Which is Best for Your Company?
This Zoho Books vs Xero comparison uncovered both programs' performance based on shared features.
If you are a freelancer or don't have employees, it's best to choose Zoho Books since you only need one account for your company. However, if you have several workers, then you need to subscribe to Xero. Xero provides payroll management tools that enable you to generate up to 10 pay sheets. As a result, you can have a consolidated payroll for your employees.
It all comes down to your business' size since both platforms provide comprehensive accounting tools.