As the market continuously evolves, the needs and demands of the customers also change. Businesses are now facing customers who focus more on details and give a lot of attention to their entire experience with the brand. They do not only look at what the product is and what it could bring but also on the way the sellers interact with them.
With that being said, businesses need to make sure that they provide an excellent customer experience. One can only achieve this by starting with a strong foundation that can address all clients' needs. Help desk and customer support tools are two mediums that can help businesses deliver better customer service.
When a business makes sure that it offers an excellent experience to its customers, it does not only retain the market base that they have. Good customer experience also attracts new customers and provides the potential to double revenues within the next 36 months.
This is proven right as data shows that a third of a particular population of consumers would instantly shift to a new brand. This is after having even just a single bad customer service experience.
There are several kinds of customer support software in the market, and Freshdesk and Zendesk are two popular ones supported by the public. Before we dive into this Freshdesk vs Zendesk Comparison, learn a brief overview of what customer support is below:
What is Customer Support Software?
Customer support software is an essential tool business should have. It is useful in managing, organizing, and tracking all of the queries and concerns coming from their customers.
These tools are essential for any business to have as it provides a wide array of benefits to its users. Whether big or small, corporations may access these platforms with both free and premium plans available in the market.
Additionally, software such as Freshdesk and Zendesk can be used to store all necessary information that involves the customer service of a business. These data and information play an essential role in gathering valuable insights from the customers and use it to come up with solutions on specific concerns.
Continue to the next sections of this article and compare remote support software here:
What is Freshdesk?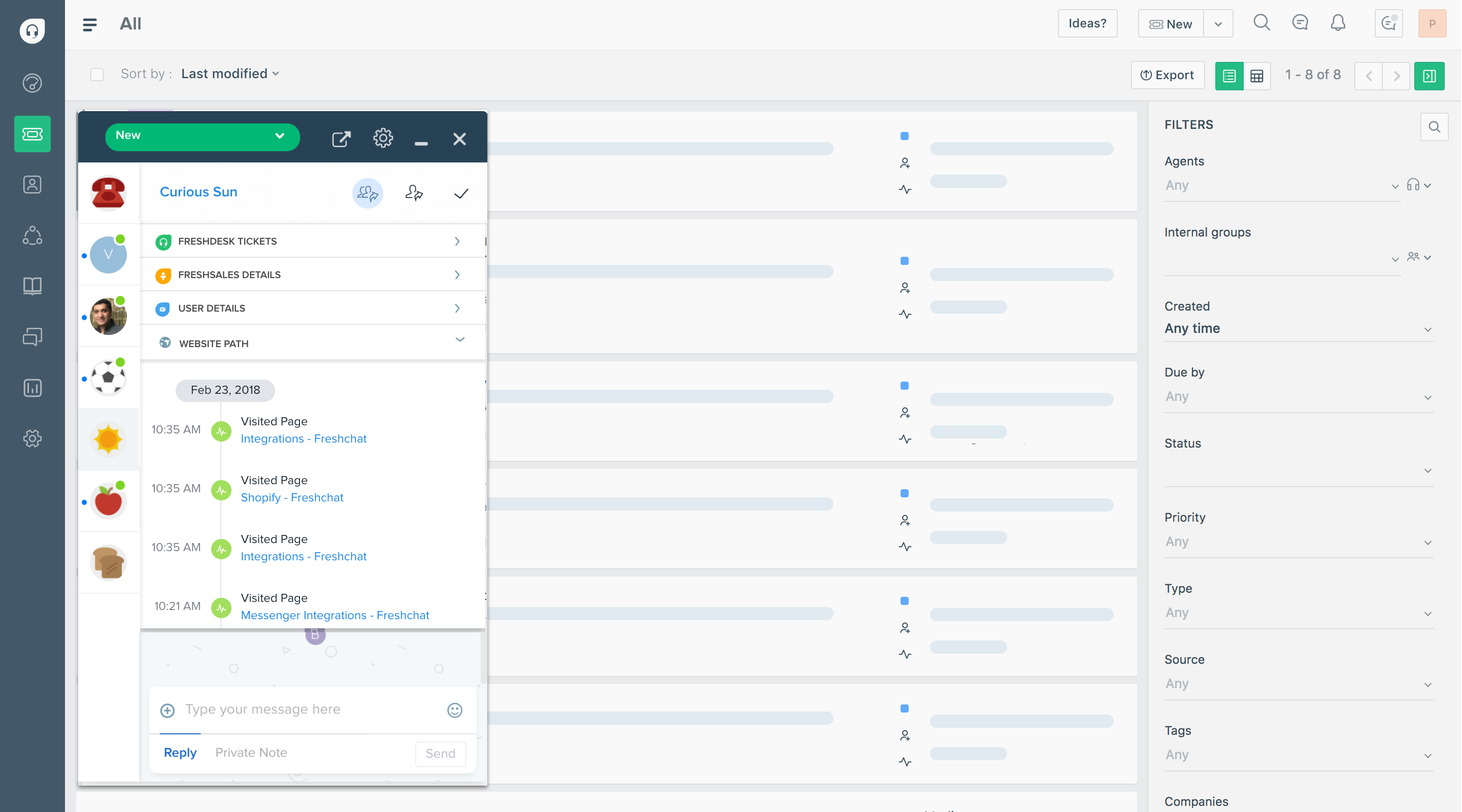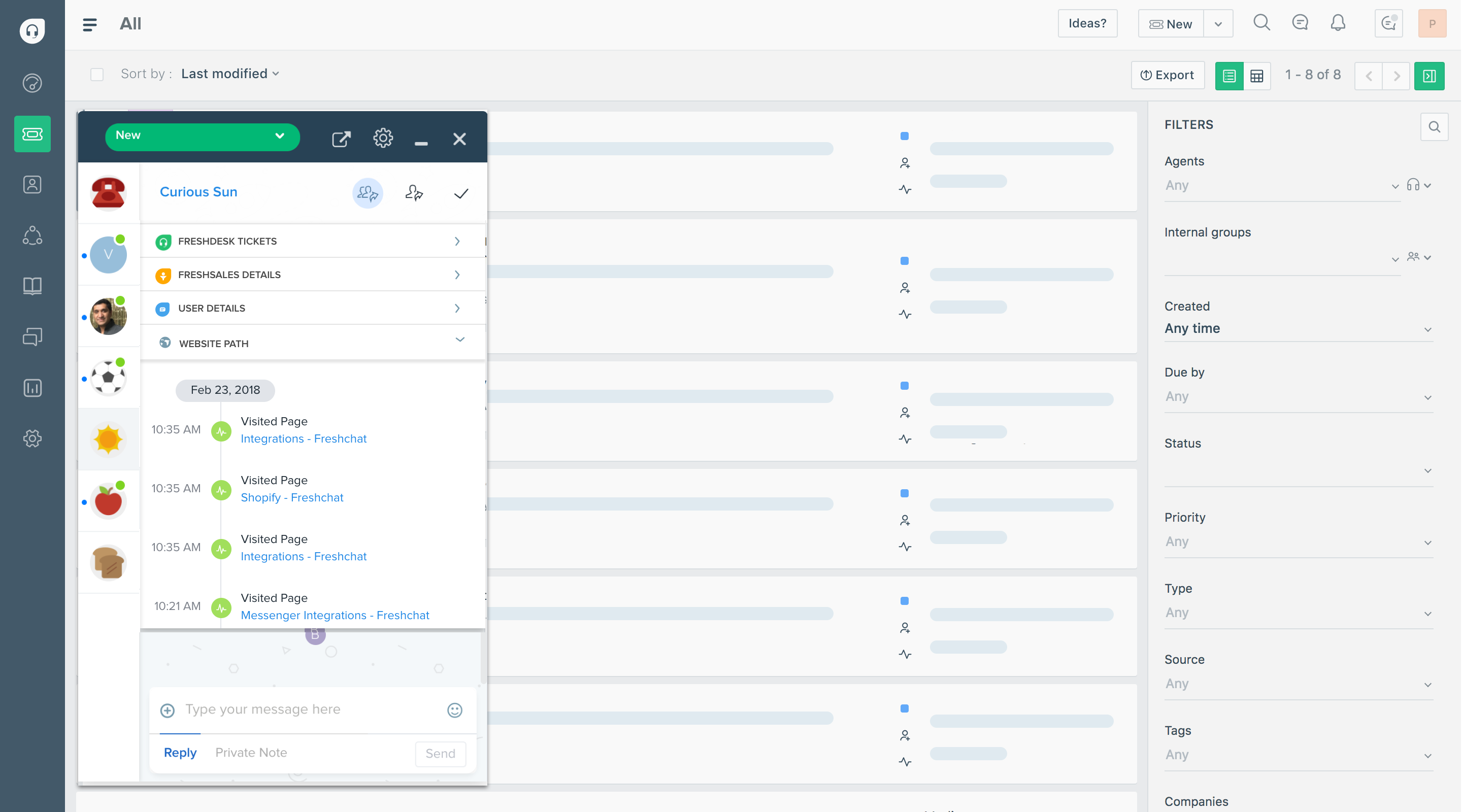 The customer support software Freshdesk belongs to the Freshworks family. This comes as one of their leading edges when compared to the existing ones in their market. The platform can be easily integrated into Freshwork's other platforms, such as Freshcaller, Freshcat, Freshsales, and Freshmarketer, which are also centered on improving user experience.
Our help desk software analysis article shows that the software is popular due to its excellent customer support. Customers can provide email support to their clients, around the clock, every single day of the week. This feature can be accessed by all of Freshdesk's customers, from those who are only subscribed to the free versions to those with paid plans.
Aside from the software's 24/7 availability, the quality of their services is also acknowledged by its customers. It has a rating of 8.9 out of 10 in quality support, compared to the average rating of 8.4 out of 10.
In this Freshdesk vs Zendesk Comparison, clients can see how Freshdesk also understands that there are businesses who are price-conscious. They realize how there are those who would like to trim down their costs as much as they can. With their Blossom plan, businesses can begin with a $15 monthly rate per agent, which is already a low price point considering the tonne of value and features that come with it.
Finally, the software's dashboard views are designed with simplicity. This means that users can easily view everything they need to see while being able to sort and filter their tickets. There are several classifications customers can choose from, depending on what is relevant to the task, including the date, priority, tags, and source, among the many.
What is Zendesk?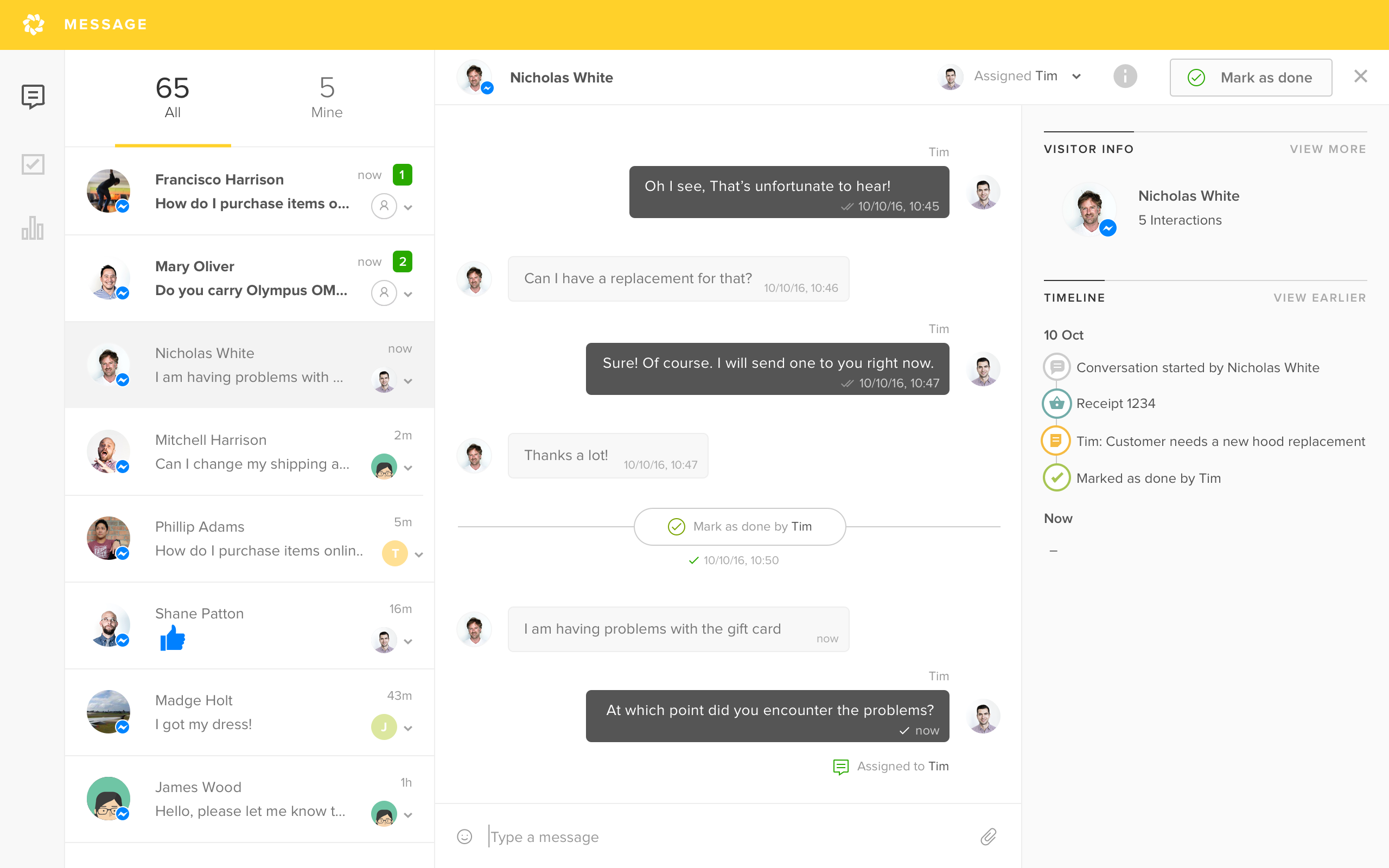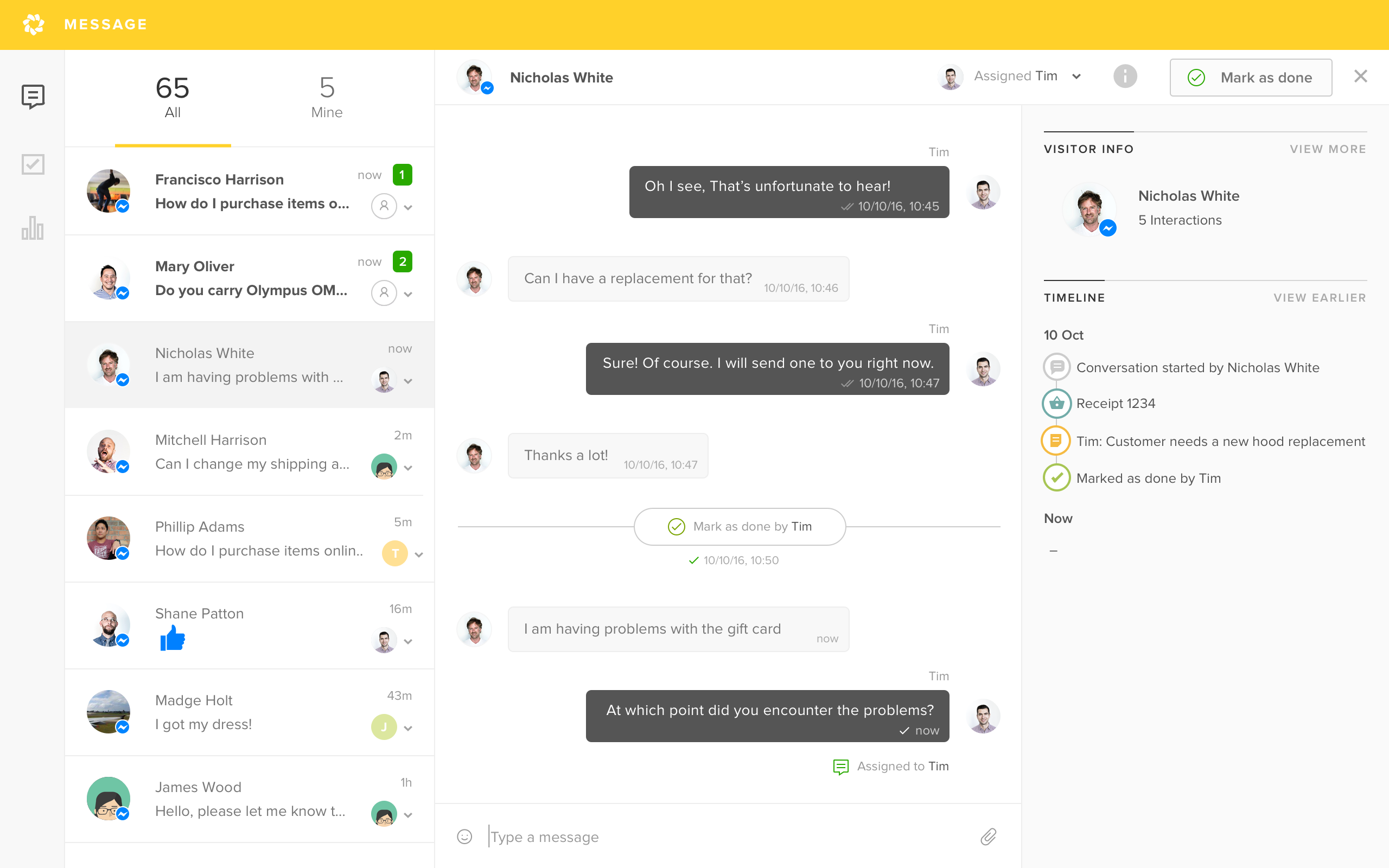 Many reasons contribute to the support and praises gained by Zendesk from its users. Though it is priced higher than Freshdesk, it has more capability of operating under a wide range of conditions without any failure.
To make sure that the business chooses the most suitable line plans, it is crucial to look at the number of agents it aims to accommodate. This way, the business is sure that it only pays for what it needs, and subscribe to a plan that is tailored best to their preference and liking.
The hefty price that comes along with its subscription is justified with the features that come along with it. Zendesk is relatively more expensive than Freshdesk, with a starting price almost twice as the latter. However, the integrations are also doubled, and a more comprehensive range of functionalities if the businesses prefer to maximize everything the software can offer.
With its robust enterprise feature list, Zendesk also makes sure to offer its clients a platform that can handle complexity in terms of automation. The customer support software also allows its users to transfer their chats and tickets across different locations quickly. It can range from bots to agents, to agents transferring tickets and chats to other departments.
Zendesk, as a customer support software, is continuously growing as a product made for enterprises. As these businesses need more robust coverage in reports and analytics, the platform also offers Zendesk Explore. The analytics product provides its clients access to data that involves the ways customers interact with the brands on each of their channels.
This Freshdesk vs Zendesk Comparison helps businesses pick the best customer support software by also showing Zendesk's customizability. Aside from that, the platform's dashboards make it easier for them to view and analyze its teams' performance, alongside the quality of customer experience they provide to their customers.
Comparison of Features
Freshdesk and Zendesk are customer support software that has close to similar features. However, when asked which one is better, the answer ultimately depends on the needs of the business, their size, and the features they are looking for.
Firstly, for businesses who are looking for something they can customize to make sure it suits their needs most, Freshdesk is the better option. Though Zendesk also offers this functionality, Freshdesk has an extension of customization in their drag and drop field.
Second, for small businesses, Freshdesk is the better software, especially when they prefer to minimize their expenses. The customer support software has a free version offered to its clients, with all in one feature.
Zendesk, on the other hand, works best for those who want to customize the features they want to include in their bundles. This option is ideal for enterprises, especially with its wide range designed to cater to their needs and convoluted reports. These and many other reasons justify the fact that their bundles are more expensive compared to Freshdesk.
Finally, in terms of their features, Zendesk is the ideal option for businesses that are looking for software with more integrations. Zendesk has more than 700 native integrations, which exceed Freshdesk's, both in terms of quality and quantity.
Freshdesk only has about 300 integrations, which are not bad but can be the last option for businesses that want to maximize their connections. Alongside these integrations, Zendesk is also commended by its users because of its successful machine learning bot responses.
For Freshdesk, users suggest that it lacks rerouting accuracy. This can be something businesses must consider when choosing a customer support software. Nonetheless, it still has a more explicit automated reporting than Zendesk, which usually takes some time to load and consists of a lot of data.
Freshdesk vs Zendesk: Winner
Having a customer support software like Freshdesk and Zendesk is essential, especially with the demands of the public. Their needs have evolved from just being focused on the product that they will avail to the service they receive before, during, and even after receiving their purchase.
With that being said, investing with the right customer support software is vital, while considering all the critical factors. These factors will contribute a lot in the decision you will make, and eventually lead your business towards the growth you have been aiming to achieve.
Saying that one platform is better than the other is a simple generalization. With the fact that every business or organization has varying preferences in terms of price, features, and interface, opinions may vary, and options may be different.
Research on each customer support software's offerings and reflect on the things needed by the business. Realize that there are certain factors that are crucial in deciding which one to use and know that what works for other businesses may not be the same as yours.
Providing excellent customer support is essential in today's age. Know that having such software for the business is not an option, but rather a need. This is substantially true, especially if their goal is to maintain, grow, and expand their customer base. Additionally, this investment will create ripple effects, and in no time, significantly improve their sales.