In the past few years, more and more businesses have recognized the benefits of entering the eCommerce industry. By establishing and promoting your online stores, you can reach not only your target markets and preferred customers but also those who reside in other countries. As a consequence, the business world has had to reshape itself to ensure that they fit in the new and ever-evolving landscape.
Beyond establishing a website where consumers can choose and order what they want or checking a list of POS software, businesses have also had to adapt to the requirements of eCommerce. This change means figuring out a way to send and receive payments – a process that can determine whether or not a customer will abandon their carts. It can also determine how you'll be paying your suppliers and your team.
Given the importance of evolving to take advantage of the online world, business owners are often on the hunt for a cost-effective and efficient solution that can meet their needs. In terms of payment, there are two choices that you'll encounter: PayPal and Skrill.
Both platforms are two of the biggest names in online payment solutions. If you're torn on which to choose, then this Skrill vs PayPal Payments Pro comparison will help you gather all the information you need.
Skrill vs PayPal Payments Pro: Reputation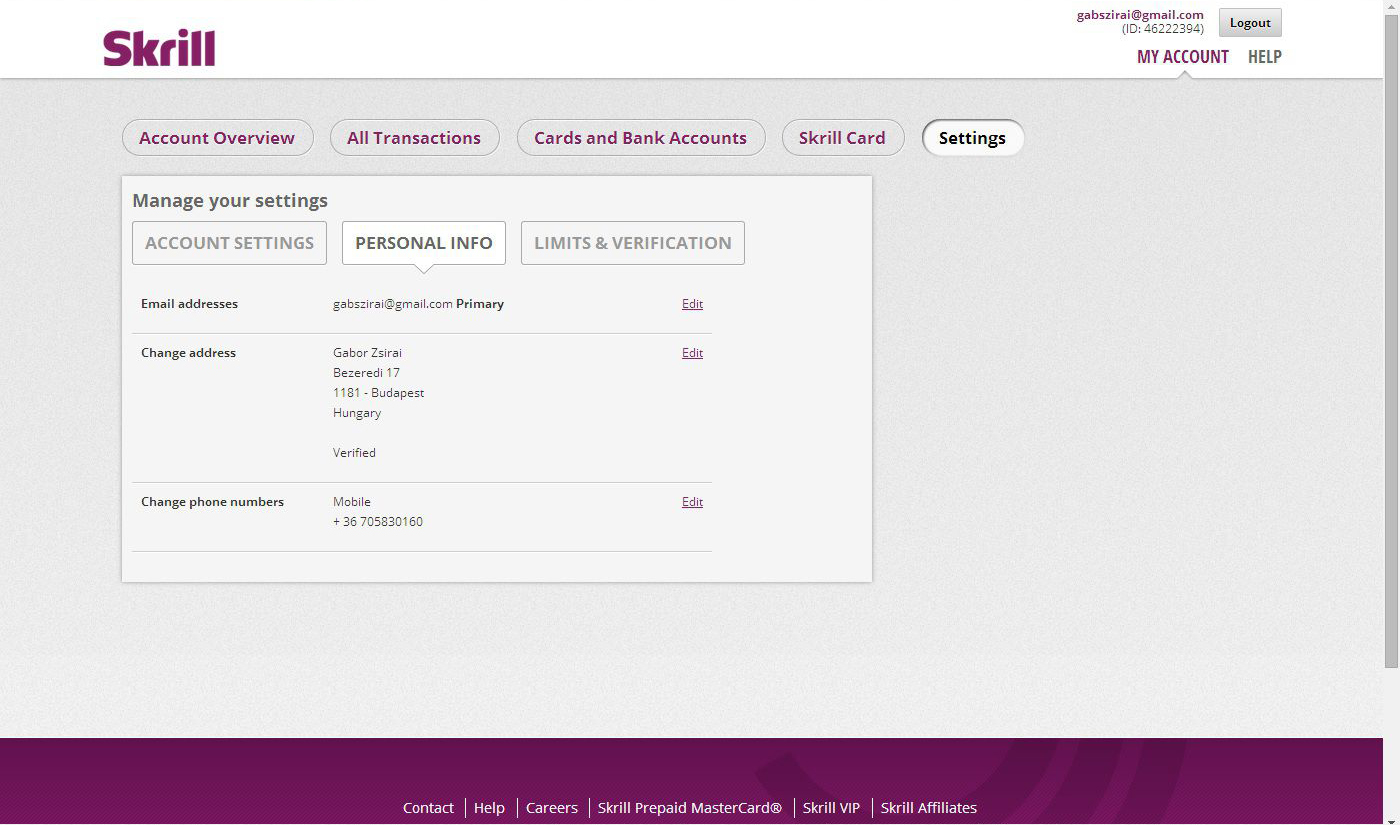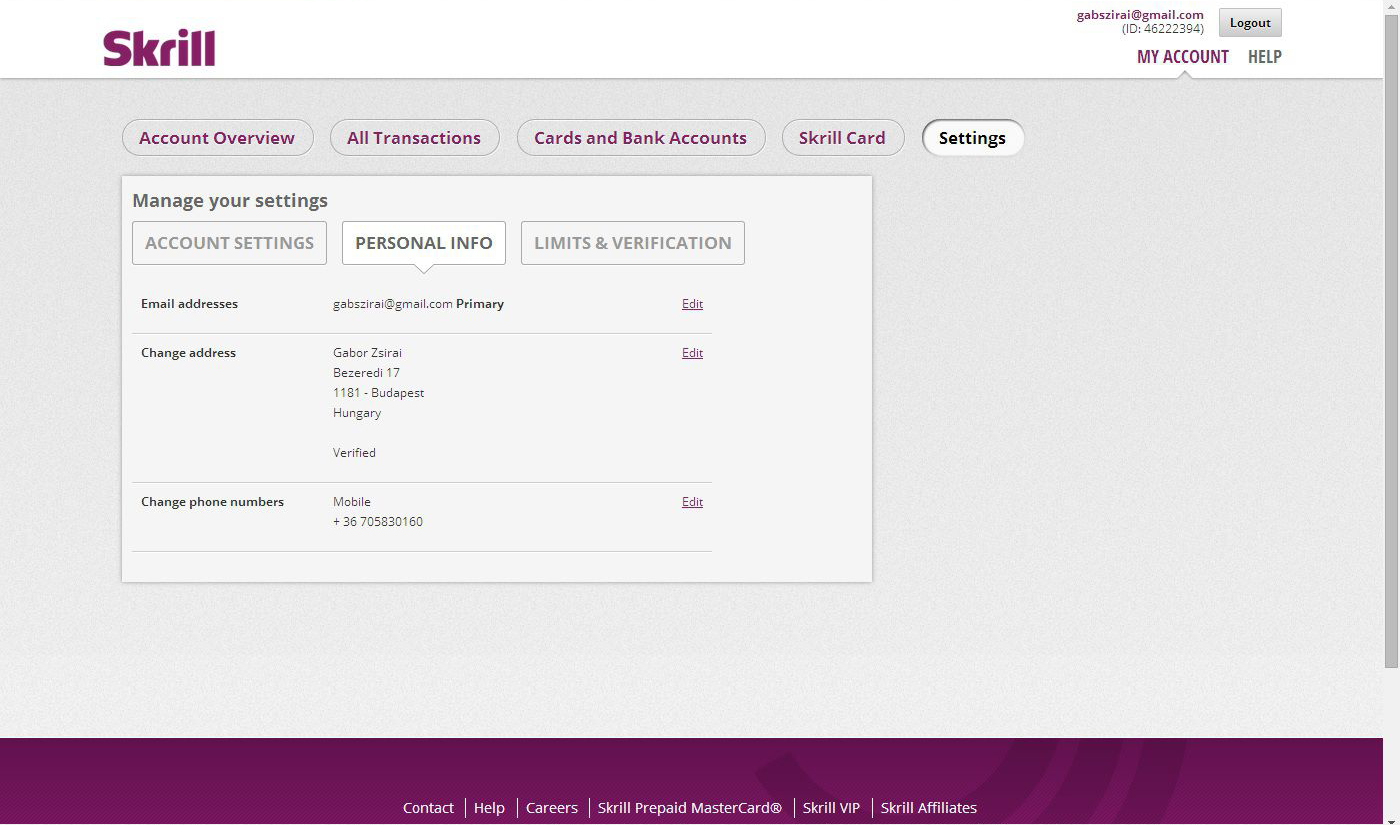 Much of the business world requires trust. When you choose which online payment solution you want to go for, then you need to know what you and your team are getting into. As two of the most reputable software in the market, both Skrill and PayPal have amassed diverse feedback.
While you can compare payment gateway software reviews in this article, this Skrill vs PayPal Payments Pro comparison does the work for you, at least when it concerns these two solutions.
According to their current customers have complained to Skrill about the complex accounts, which makes you choose if you want a business, commercial, personal, customer, or merchant account. Furthermore, it also fails to function in the U.S. as well as it does in the U.K. This platform also provides below-average customer support, which may be of concern to you if you don't have an in-house IT team.
That said, Skrill does better than PayPal when it comes to mass payment or money transfer. Skrill has been known to be the better option when you're looking for an online payment solution that won't break the bank. This platform is affordable and user-friendly.
On the other hand, PayPal has mastered the art of providing a more reliable platform. If you take a closer look at the guidelines and you follow it without fail, then you may never have to encounter any problem with their service. It is has been proven to be the choice of those who need a dependable platform.
Unfortunately, PayPal Payments Pro doesn't come without its own caveats. For one, the company provides customer support that's only slightly better than Skrill. It also has the tendency to lock you out of your account prior to investigating what you may have done in violation of their guidelines. Merchants, in particular, often encounter this problem.
Considering the overall reputation of both platforms, you may have to choose which to get based on the features as well as the pros and cons outside of the companies' reputation.
Skrill vs PayPal Payments Pro: Features
Many of the differences as well as similarities between Skrill and PayPal Payments Pro can be found in each platform's features. Some of Skrill's features are the following:
Digital Wallet Payment Support
Hosted Payments and Checkout
One-Tap Payments
Fraud Management
Debit and Credit Card Support
Recurring and Mass Payments
Skrill was originally made for a payment gateway for activities like gambling, only recently branching out to support monetary movement within businesses. As such, gambling is allowed and you and your team can enjoy bonuses for signing up through the promotions that they send you.
It also features flexibility in payment support. It accepts payments made in 40 currencies as opposed to PayPal Payments Pro's seemingly limited 20. This platform also ensures that you can pay or receive payment from either users or non-users. Combined with the debit and card support, these features ensure that you can always facilitate all financial movements regardless of what you're using to pay and if you have an account with them or not.
A notable difference between Skrill and PayPal Payments Pro is the charging practices you'll experience. Whereas Skrill charges you for sending money, PayPal gets profit by charging you for the money you receive. This key difference is something that you may want to consider along with the more affordable pricing of Skrill before you settle on either one of these platforms.
PayPal Payments Pro offers the following:
Unlimited Currency Support
Approval-Based Gambling
Merchant Partners
Debit Card Support
Option for Simplified PCI Compliance
Given its features, PayPal Payments Pro is the more attractive option for users who want to send and receive payments from people all over the world. Even with a personal account, PayPal enables you and your customers to gain access to this platform's support for 25 currencies. While that is significantly fewer than what Skrill supports, PayPal does not require you to have a VIP account in the same way that Skrill does.
US-based customers can enjoy the MasterCard Debit Card that PayPal offers. Skrill offers the same to all its customers, no matter where you're based, the U.K. and Europe or not. In addition, PayPal Payments Pro has a more flexible payment option. Beyond major credit cards, this platform has a loyalty program that enables you and your customers to send payment with the rewards and in-platform credits that you've earned.
Perhaps one of the most important features of PayPal Payments Pro is the fact that it is widely accepted by various merchants. This feature means that while it may not be universal, you're most likely to find no problem in sending and receiving payments from the merchant you've partnered up with.
Skrill vs PayPal Payments Pro: Pricing
Running a business today can require you to get solutions not only for your payments but also for other aspects. It can accumulate, especially if you check things like an eCommerce software or even our invoicing software research. As such, when you're deciding between Skrill or PayPal Payments Pro, you'll have to keep in mind that their platform may not be the only thing you're paying for. More than anything, you need to ensure that it is cost-effective based on the features each platform offers and the price that you'll have to pay access to the capabilities mentioned above.
Skrill deducts you anywhere between 0% to 7% from your deposits, while PayPal Payments Pro offers the deposit fee for free. As for merchant transaction fees, Skrill offers it at a lower rate at 2.99% plus a fixed amount compared to PayPal's 4.5% plus the fixed amount.
Currency conversion and cross-border transactions can also take a chunk from payments. Skrill charges 2.99% to 3.99% for conversions but does not charge anything for cross-border transactions. PayPal Payments Pro contrasts Skrill's charging method by deducting nothing for conversions but charging 0.5% to 7.4% from the total of your cross-border transaction fees.
If you let your account go dormant, then you may need to pay a fee. For Skrill, formant accounts are charged €1 per month, while PayPal lets it go for free. It should also be noted that Skrill identifies your account as dormant you haven't completed any transactions on the platform over a 12-month duration.
Skrill vs PayPal Payments Pro: For Whom?
To wrap up the Skrill vs PayPal Payments Pro comparison, there are a few things that you need to consider.
First, Skrill is the more cost-effective choice for companies based in the U.K. or parts of Europe because this platform only supports seven different languages. For businesses that operate in other countries, then you may want to check first if Skrill is usable for you and your clients or go for PayPal Payments Pro.
Second, PayPal Payments Pro may be preferred if you need excellent transfer fees because Skrill can take up to three days to complete any monetary transaction. Moreover, PayPal's fees can be wallet-heavy for businesses who reside in select countries, while Skrill isn't worth it if your business primarily relies on small transfer amounts because of the fees mentioned above. Regardless of which you choose, you'll need to see if you rely more on sending or receiving money as it can determine which platform you'll go for.
Third, both PayPal Payments Pro and Skrill offers a mobile app. Because anyone can be vulnerable to security threats and breaches as well as in compliance, remember to check what measures that each platform has implemented. PayPal Payments Pro simplifies PCI Compliance while Skrill ensures that you're aware of any attempts of fraud.
Finally, in terms of customization, both PayPal Payments Pro and Skrill both provide you with one essential feature you need to take their respective platforms to a level where it can meet your needs better. This feature is known as API which enables either you or your developers to add things like shopping cart and payment integrations.
Given the many things that you'll have to think about before you can decide, it is important that you remember why you need a payment gateway solution. Always look at your options from the perspective of your needs to ensure that your decision is cost-effective and productive.