Sales is the lifeblood of any business. No business can survive—even if it has the best products or services—if it cannot close any sale. Yes, marketing helps promote and make customer become aware, but it is sales that brings in the cash.
In today's fast-paced digital world, almost every business transaction relies heavily on technological tools, especially sales. This is why aside from the need to have the best salespeople in your team, you must also have must-have tools like POS software.
Originally meant to replace the traditional cash register, POS systems had gone a long way from ringing up sales and recording sales transactions. Nowadays, these technology tools are certified retail management hubs that can manage multiple business concerns from contact management and inventory to reporting and analytics.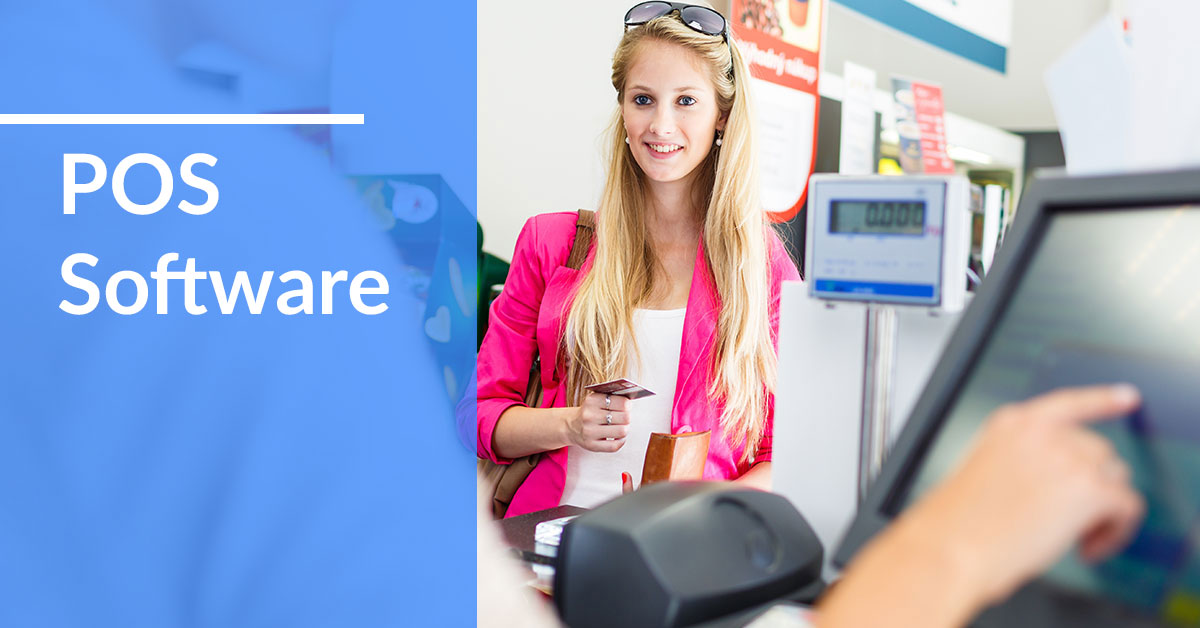 POS Software Table of Contents
What is POS Software?
Whenever a product or service is purchased in a retail store, the POS system is used to complete the transaction. But this piece of smart technology—made of software and hardware components—functions as a central hub for any business.
Each customer data that a POS solution derives, processes, and stores can be used by the different units of your business. With it, marketing teams can better prepare more personalized targeted promotional campaigns. Such customer information can also ensure your inventories are properly replenished, especially with fast-moving items.
What's more, POS platforms can also provide data-derived insights and analytics for making sound business decisions and plans. Some are even integrating AI to leverage this rich data source that millions of stores produce daily. Read on because we're just getting started on the numerous great features and essential benefits that today's POS systems can provide.
List of Best POS Software
Loyverse POS System. This is a free POS solution for retail stores, restaurants, gyms, etc. It helps businesses to engage customers and more efficiently manage their inventory, staff, and sales. Whether you have one or multiple stores, this powerful POS helps in boosting your revenues and better run your business.
Nextar. A simple, yet powerful POS system, Nextar is designed especially for SMB operations. Aside from a smart cash register, it helps businesses manage contacts, inventories, contracts, etc. It is also among the fastest to set up and is compatible with any Windows device.
Erply. This popular cloud-based POS platform is easy to use and runs on any type of device. Works both offline and online, Erply offers the needed flexibility that any business needs to efficiently run their sales operations and business as a whole.
Copper Point of Sales Software. This POS tool helps businesses simplify their retail checkout process to allow a seamless shopping experience for customers. Designed with a simple interface, Copper is simple to navigate and supports extensive integration with popular barcode scanners and touch screen terminals.
Shopify POS. Considered by many as a highly versatile system, this POS solution is designed to integrate online and physical sales transactions. It provides the tools and features to help you manage the entire customer journey, from marketing to closing a sale.
eHopper POS. This free, multi-platform POS software for SMBs is easy to use and works with any Windows or mobile device and the Poynt terminal. It offers free card processing and allows anywhere 24/7 access to your business data.
Imonggo. This highly flexible online POS platform works with any operating system, be it Windows, Linux, or Mac. It is free-to-use for small businesses that sell below a thousand products and less than a thousand sales transactions a month. Imonggo also has a mobile app.
VendHQ. Considered as one of the most user-friendly POS tools in the market, VendHQ is designed with a clean dashboard that is easy to learn. It works well with any new or existing hardware and supports extensive integration with numerous third-party software, including payment gateways.
Poster POS. This POS solution is designed to make any retailing and foodservice business simple and successful. This reliable and fast POS tool is rich in features and works with any iPad or Android device. Poster POS functions both in online and offline modes.
BPAPOS. Integrated into a Business Accounting Suite, BPAPOS is an all-in-one restaurant POS solution. It offers tools and features that foodservice businesses need, from small cafes and rolling food stalls to full-service restaurants. It comes free with the vendor's Restaurant POS hardware systems.
Key Features of POS Software
These are some of the most common key features of a POS platform:
Customer management. A POS system can be used to attract new customers and nurture existing ones by leveraging the rich sales data it can derive and generate.
Staff management. This type of business software also allows business owners and managers to manage their staff through efficient monitoring of performance, productivity, etc.
Mobile app and access. With mobile capability, foodservice and retailers can physically bring their business to where their customers are, including order taking, payment processing, and closing sales.
Inventory tracking. Inventory monitoring is a crucial feature of POS software as it doesn't only keep track of sold products but also the level of inventories, including sending notifications for those that need replenishment.
Reporting & analytics. This allows businesses to capture and analyze key sales data as well as provides data-driven reports and powerful insights for business decisions.
Integrations. POS platforms are usually designed to integrate with other business apps to expand the use of sales and customer data across the entire business.
Types of POS Software
Today, businesses can choose from numerous types of POS options from popular vendors and startup niche providers. Still, all POS systems can be classified into these major types:
Terminal POS. These are fixed, all-in-one POS systems that are commonly used at the checkout counters of retail and service establishments. Often running on proprietary hardware that includes barcode scanners, receipt printers, and cash drawers, these POS systems are best used by hotels, restaurants, and supermarkets.
Self-service kiosk POS. Relatively new technologies placed strategically in fast-food chains to function as an alternative to cashiers and dining staff. These POS machines have large touch screens where customers can select from a complete digital menu and place their food or service orders. In fact,

 A study found that

self-service kiosks can even boost consumer spending

.

These are best used by quick-service restos, paid parking, and ticket sellers.
Mobile POS. These are POS apps that run on tablets and smartphones. Depending on the service provider, mobile POS can provide a few to almost all features and tools that on-premise POS systems offer. This best used by event organizers, small businesses, and street vendors.
Online POS. This type of POS enables users to access their sales and payment systems using any connected device from anywhere that has an internet connection. This is best used by small retailers, eCommerce stores, salons, etc.
Benefits of POS Software
POS systems are now considered as the heart of many retailers, restaurants, and other service providers mainly due to the vast benefits they bring. Some of those are as follows:
Shrinkage security.

With businesses losing 5% of their annual revenue to employee fraud and abuse

, this is possibly one of the most important POS systems benefits over other types of sales software solutions. POS tools provide robust SKU reporting, allow close monitoring of employee performance—including potential criminal behavior—and keep track of customer orders, etc.

Affordability. Despite its sophisticated features, POS solutions are not among the most expensive of business software. Some efficient ones are even offered free, while some run in their own proprietary POS hardware system.
Powerful insights. Because of its efficiency to derive and handle rich customer data, POS software offers powerful reporting and analytics capabilities.
Networking to other terminals. POS platforms can function as a central hub to manage all sales transactions and related tasks. And since it can be integrated with other business solutions, its capabilities are further expanded.
Data-driven, more precise operations. This solution allows businesses to make data-driven decisions such as managing inventories, product offerings, etc. These efficiencies don't only help generate more revenues but also allow considerable cost-savings.
POS Deployment Options
Choosing whether you use an on-premise POS or a cloud-based system mainly depends on the kind of business you have and the specific requirements of your operations.
Cloud-based POS
This can be deployed using portable devices like smartphones and tablets
Easy to scale
Can be regularly updated with new tools and features, including for tax compliance
Accessible 24/7 from anywhere using an internet connection
Subscription-based schemes bring down upfront costs, but its use remains a constant operational expense
On-premises POS
Security settings can be customized to upgrade data protection
Does not offer remote access and mobile optimization
Typically huge platforms with bulky screens
Offers customized integrations with data storage, inventory, and accounting tools
Entails expensive, upfront, one-time cost
Requires substantial installation processes
POS Software Trends
Mobile ordering. A likely long-term consequence of the coronavirus pandemic is the shift of retailers and foodservice businesses to pick-up and delivery orders. This is why more and more mobile POS systems are offering mobile order management as well as mobile payment capabilities.

 For 2020,

the overall transaction value of Mobile POS payments worldwide is expected to reach US$357.5 billion

.

Virtual restaurants. In recent years, ghost foodservice shops had been emerging, which mainly offer food delivery services. And with the entirely slowly adapting to a "new normal," POS systems that primarily cater to virtual restaurant operations are likely to further develop.
Self-service. To lessen the usual long queues, many brick-and-mortar restaurants and cafes had started positioning self-service kiosks as a reliable alternative for placing orders. This emerging POS technology practically removes the need for several food-service staff as orders directly go to the kitchen, thereby streamlining the traditionally long process, including removing any room for errors.
Must-Have POS Software Integrations
Here are some of the most common integrations that businesses today need to leverage their POS solutions: