Payment gateway software links your e-commerce site via a virtual terminal or off-site via POS to other payment systems that enable you to accept credit cards and other payment methods. At its simplest form, once customers check out on your site, the payment gateway software takes over and provides a secure platform where buyers can enter their card or bank details. The same platform communicates with relevant financial institutions that are required to approve or turn down the transaction.
Payment gateway has since gained popularity among e-commerce retailers worldwide. In fact, the growth in payment gateway providers are spurred by an increase in online sales. In 2016, Business Insider reported that the average growth rate in e-commerce retail sales is 16% compared to only 2% for total retail. In Europe, one in four Europeans has access to internet purchase once a week with U.K. leading the most number of online shoppers followed by Poland, Lithuania and Italy, according to Mastercard Index 2017. As a result, expect more vendors to jump into this category or current vendors to offer more advanced tools or pricing flexibility to try to outdo each other.
If you're planning to sell online, you need a payment gateway. In this article, we will help you compare the best payment gateway solutions so you can find the right match for your business. We'll also discuss the standard features of these best payment gateway solutions and the factors to consider before getting one.
Standard features
Payment gateway solutions vary in depth of features, target market and fee structure, but most share the same basic functionalities. These are the standard features you will find in most payment solutions:
Online payments.

Payment gateways have become synonymous to online payments even as other solutions provide offline channels like POS and card-present transactions. That's because the growth of e-commerce also spurred the proliferation in the number of payment gateway providers, notably online-only platforms like PayPal.




Online payments usually feature multi-currency support and in-line processing, that is, the interface is seamlessly integrated with your site. Customers do not necessarily feel a friction between shifting from your checkout page to the payment portal and back.




Supported transactions include pre-authorization, capture, sales and voids. Refunds may also be supported. Likewise, mobile payments and subscription or recurring billing are standard features. Other systems may accommodate electronic checks and ACH payments or offer coupons and rewards.

Administration dashboard.

It provides merchants an overview of payments, full or partial refunds, real-time transactions, check processing and transaction statuses. Apart from acting as the central hub of your transactions, the dashboard generates sales and financial reports.

Storage for credit card details.

This allows one-click payment for returning customers. Credit card details are securely stored by the system. On their next purchase, customers need not enter shipping and billing address, just the sensitive details of their credit or debit cards.

Customization.

White labeling is standard feature also that allows businesses to brand the payment gateway interface. The system can also be customized to show only the relevant fields to customers. Likewise, some solutions provide API access for deep configuration including tweaking CSS and pointing to your own URL.

Integration.

Integration generally falls under two types: drop-in ready and customized UI. With drop-in ready, setup is as simple as activating an account, following a few steps and the payment gateway is all set.  On the other hand, customized UI involved configuration through the API key. In both cases, integration is standard with popular e-commerce platforms and WordPress or other CMS-based publisher via plug-ins.




In some robust payment systems, integration extends to you hosting the payment pages and keeping customer details in-house. This requires tight integration with your other in-house business systems and involves your own server and its maintenance.

Bank-grade security.

Most payment gateway solutions feature dedicated processing infrastructure similar to banks to protect against hacking. Even better, advanced systems offer Level 1 PCI DSS, the highest security certification level  given to banks and financial institutions.

Fraud detection and risk management.

Payment gateway systems also include fraud detection. Depending on the solution, this feature uses rule-based algorithms to analyze, among others, transactional pattern, system access behavior like frequency of checks, and historical profile of users. Most solutions provide fraud detection as integral to the system with no additional charges.
For a better understanding of sample fees you can check out our Comparison of Stripe Fees vs Paypal Fees vs Adyen Fees article too.
What to look for in a payment gateway?
When getting a payment gateway platform make sure to consider the following factors to meet your requirements and manage your expectations.
Payment options.

Most payment gateway solutions offer support to major credit and debit cards and electronic checks via ACH. A number still feature their own credits that you can use to transact within the system or with e-commerce sites that accept such credits. In rare cases, there are solutions that provide localized payment options, even offering cash-basis for lack of strong financial infrastructure where the customers live.

Supported e-commerce platform.

Although most popular payment gateways support almost all the major e-commerce platforms, do a double check that the system does support your shopping cart without the need to code or integrate via API.

Processing time.

Find out how much time the solution needs to clear a transactions. Some solutions can complete a deal in 1-2 days, while others take a week.

Fee structure

. Are you being charged on a monthly basis or per-use basis? Monthly fees may fit a business with huge monthly transactions, while per-use fee is ideal for small retailers.

International coverage.

Does the system allow international payments? What are the currencies supported? If you are selling to the world, make sure your customers can pay you in a variety of options to avoid checkout drops. Many payment solutions offer multi-currency support; some even provide cash-basis option for territories with poor credit card infrastructure. Generally, the more payment options a software provides the more chances you are giving your customers to buy from you.

Security.

Most payment gateways have seen data breach and fraudulent activities and, in fact, many merchant complaints revolve around chargebacks. Still, read user reviews and Better Business Bureau (BBB) ratings to gauge how secure the system is, at least based on actual cases.

Support.

Support should be reliable especially for disputes. Again, since you will only able to measure support once you are subscribed, check user reviews and forums to have a substantial expectation of the vendor's customer service.
If you're worried that some providers may not be reliable check this list of Legit Payment Gateway Providers in the USA that was prepared by the experts.
10 Best Payment Gateway Services
Most of these systems integrate with popular e-commerce platforms like Shopify, Amazon, eBay, Magento, BigCommerce and Weebly. Likewise, they provide the standard features we explained above. However, they have their distinct advantages and disadvantages, which we will discuss below.
1. Authorize.net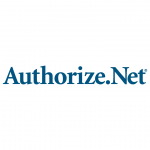 One of the most widely used payment gateway systems having been around for nearly two decades now. Authorize.net, in fact, popularized e-commerce payments and has a reputation to be reliable and feature-rich.
The main features are: recurring billing, fraud detection and electronic check processing. Recurring billing is used to automate subscription payments, for example. Using bank-grade security the system can detect suspicious activities and prevent unauthorized access to your transactions. Similarly, it accommodates electronic check processing that gives you an option to credit card transaction. Other key features include: retail payment, mobile payment and QuickBooks integration.
Setup is easy with option for simple integration or advanced integration. As for costs, you are not charged with direct fees. Instead they vary based on the type of the plan, account and transaction.
The main benefit of Authorize.net is its low pricing and buying rates. This makes it appealing to customers and merchants alike. On the other hand, because of its popularity, the system hosts large volumes of transactions, which can be a target of hacking. Overall, Authorize.net is found to be reliable and a time-tested payment gateway.
2. PayPal
It is almost synonymous to online payment because a lot of e-commerce retailers and buyers alike rely on this payment gateway to make their online transactions. It is appealing to small and medium-sized e-commerce retailers for the ease-of-setup and manageable fees charged on a pay-per-use basis.
PayPal used to offer three types of accounts, but is now reduced to just personal and business accounts. Personal account is used to repay someone, send cash gift or buy items online. On the other hand, Business account allows credit and debit card transactions and bank account payments. This account is also registered under a business name and permits limited access to 200 employees tops, plus it is customizable.
Aside from major credit cards, the system also accepts rewards and PayPal credits for online transactions. It recognizes 25 currencies and acts as a virtual terminal. There is also an option to simplify PCI compliance.
Fees include a fixed 2.90 percent charge plus $0.30 per transaction, applicable to credit/debit cards, PayPal credits and rewards.
For large transactions PayPal provides a great value; however, for smaller transactions the fees can significantly eat up a chunk of the payment., especially when lumped with the fees charged by your bank for transfers and withdrawals.
3. Stripe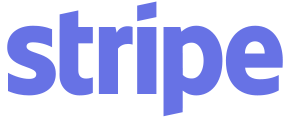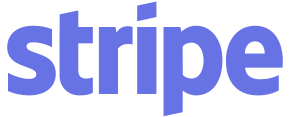 Another popular payment gateway, Stripe is rich in features and developer tools. It suits large e-commerce businesses with a global reach, arming them with tools for in-app payments and marketplace transactions. Small merchants can also use Stripe, but the features may be overwhelming for the uninitiated or the system will be under utilized.
The system is quick to set up, has an intuitive interface for both seller and buyer, where checkout is streamlined. It also features one-click checkout for repeat buyers and a neat dashboard for merchants to view the key metrics. Payment processing is standard, accessible to over a hundred currencies. Where Stripe excels is in its plate of developer tools, including APIs for different sets of languages like Ruby, Python, PHP and Java. Other key features are: mobile payment, platform-building tools, bitcoin integration, ACH payments and subscription billing.
Like PayPal, Stripe has a flat rate of 2.9% plus $0.30 per transaction. Because it is developer-friendly, the main advantage of Stripe is it is highly configurable to your unique payment processes and can be integrated with your own systems. Conversely, it is complicated or too robust for a simple e-commerce business.
4. Adyen
Ayden is a popular payment gateway for Silicon Valley companies including heavy-hitters like Uber, Netflix, Airbnb, Spotify and Facebook. It's one of the few systems that accommodates online, in-app and in-store payments in one platform, making it an ideal solution for large enterprises with multiple sales channels.
It facilitates payments using 250 methods and accommodates 150 currencies. Its omnichannel feature includes online stores, POS, retail and other card-present transactions. Similarly, in many cases, Adyen allows you to skip local third-party party acquirer, especially that you can split payments across multiple countries via its MarketPay. These features in mind, the system suits global commerce of companies with both offline and online sales platforms.
Aside from its in-house gateway infrastructure and risk management tools, Ayden is linked directly to major credit card networks. Likewise, it provides risk management tools like device fingerprinting, behavioral analytics and advanced linking algorithms to prevent card fraud.
Fees involve commissions and based on the amount being transferred.
The main advantage of Adyen over its competitors is attention to quality over quantity when servicing clients. It has one of the highest reliability rating in the category and this is reflected in its high-profile clients. The drawback, of course, is a small player may find it difficult to get attention from this high-roller payment gateway.
5. Braintree
Braintree is a PayPal product that provides a rich set of developer tools to help you build unique payment infrastructure, while it offers small businesses a ready-made UI for quick integration. It is purely an online payment gateway and integrates with other payment systems, notably with its parent company, greatly expanding your processing options.
It's a direct processor, meaning payment account is directly from the vendor, which can mean greater stability than with aggregators. Likewise, it handles more than 130 currencies in about 40 countries. Braintree also allows you to port recurring billing data to another provider should you decide to switch payment gateways. This is a key benefit not easily available in other solutions.
Small e-commerce players can use the system's drop-in UI and they are all set to accept payments. Developers, on the other hand, can opt for custom UI to configure the checkout process. Both options are PCI-compliant.
Other key BrainTree features are: recurring billing, one-click payment and Braintree Marketplace, which lets you split payment between clients and providers. Fees include 2.9% + $0.30 per transaction and 1% for bitcoin processing.
As with Adyen, the main advantage of BrainTree is its customization tools. The main disadvantage is its lack of offline payment options.
6. Amazon Payments

It can be your priority choice if your e-commerce is solely in Amazon. Even so, Amazon Payments supports other e-commerce platforms and, in fact, is a preferred payment gateway by many online retailers big and small. It uses an inline process, that is, customers don't leave your website when making payments via this system.
One of the appealing factors of this system is its high usability for both merchants and buyers. From checkout , your customers can easily follow the payment steps with seamless switching to Amazon Payment's UI. In the interface, customers can click a variety of tools that make their online shopping a breeze, including the 1-Click option and A-to-z Guarantee. Likewise, they can simply link to their Amazon account and shipping and billing is automatically synced. On the merchant's side, you gain access to customers' Amazon profiles, allowing you to personalize the service. The system also supports recurring billing, fraud protection and HTML code snippets that let you embed various payment buttons on your site.
Fees include a 9% processing fee plus $0.30 fee per transaction. There are no PCI-compliance, monthly or setup fees.
The main benefit of Amazon Payments is that your customers who are already in Amazon have a smoother payment experience, plus you get to see their Amazon profiles for added behavioral insights. Likewise, if you have a solid sales base in Amazon, it is only logical to choose this solution. The disadvantage is, compared to PayPal, Amazon Payments lags behind in user adoption outside of the Amazon ecosystem.
7. PayU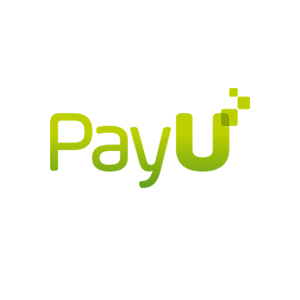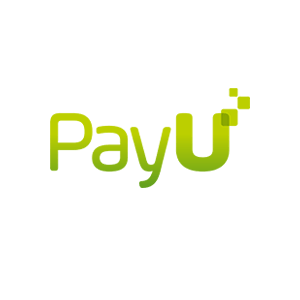 PayU positions itself as a payment gateway with strong presence in growth markets in Asia, Latin America, Africa, Central and Eastern Europe. These include the BRICs except China. The immediate difference that stands out with PayU versus other major payment systems is that the former tries to fill in the gaps left by Western-oriented payment gateways, which cater mostly to North America and EU businesses. For e-commerce with strong sales in PayU's territories, the solution can custom-fit the system for the local market.
The main feature here is the system's capability for local payment processing, that is, it gives  you direct connections to local acquiring banks and even alternative methods. The local link helps to increase approval rates and customer satisfaction. Moreover, catering to local payment methods gives you access to the entire  local market, especially users on cash-basis only. Other features include express payment, recurring payment and mobile integration.
PayU offers one of the lowest fees in the market, at 2% per transaction. It charges plus 1% on Amex.
The main benefit of PayU is if your sales are mainly in its territories or you are planning to tap these high-velocity growth markets. On the other hand, it lacks the depth of payment options in North America and EU, prime markets for both merchants and customers.
8. Skrill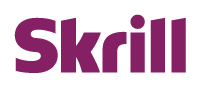 Skrill started in the U.K. and, curiously, as a money transfer system for online gambling. It proves efficient in managing online payments that it has since evolved into a full payment gateway solution, making it appear more like PayPal today than its original version.
The system features a digital wallet that you can use in any store that accepts Skrill. It still maintains its money-transfer feature, allowing family and friends to send/receive money to each other. However, the provider charges 1.9% per transfer, which is free in most other payment gateways.
Another drawback is the infrastructure can confuse the uninitiated. To start with, Skrill offers three different account types: business, merchant and commercial. On top of that, an account can also be personal or customer.   
Still, the payment gateway has good features. It has tools to customize in-app payments. Game developers may find it suitable to their business model. Likewise, Skrill excels in mass money transfer and provides subscription and membership billing.
Other fees include 2,9% for credit card processing (Visa and Mastercard) and 7% for PaySafe Card. There is also a withdrawal fee of $5.50.
Note also that Skrill doesn't adapt well to U.S. as much as it does in the U.K. There aren't much U.S. shops that are ready to accept this payment gateway.
9. BlueSnap
BlueSnap is a global payment gateway solution with an integrated affiliate marketing service. It has one of the richest feature set that provides beyond standard payment processing. For example, it offers subscriptions and e-commerce features like self-service merchant console, payment analytics and subscription billing. Yet the system is flexible to meet the needs of small business and large enterprise alike.
Note that the system partners with third-party processors for merchant accounts. This is not necessarily a disadvantage especially when put into context that the system can accept 110 payment types in 100 currencies. It accepts all major credit cards, PayPal, ACH and wire transfer. With that flexibility BlueSnap provides your business a global payment system.
The payment solution also features recurring billing for subscriptions and membership. This tool has an account updater that notifies customers when their card expires. Likewise, the solution has an open API for UI customization.
Fees are standard at 2.9% plus $0.30 per transaction. EU transactions are charged at 1.4% plus $0.30 per transaction.
The advantage of BlueSnap is that it is rich in features. You have in one platform a hosted checkout, payment API, virtual terminal and shopping carts and plug-ins. However, it charges a $75 per month as account maintenance if your monthly transactions are below $2,500.
10. WePay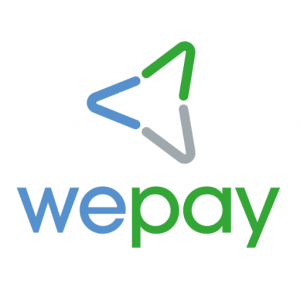 WePay is a third-party processor that targets e-commerce retailers. It facilitates peer-to-peer and group payments and features live support and online invoicing to differentiate itself from popular payment gateway solutions. It also has an open API for developers to customize the interface. The solution is ideal for small and medium-sized businesses.
WePay is not only a payment processing tool, but it allows you to act like a payment facilitator. Your users can accept money from their visitors, while you get a cut. This pivot to third-party processing makes WePay a direct competitor of Braintree more than PayPal.
Fees include the standard fixed 2.9% rate and $0.30 per transaction. The rate is reduced to 1% instead of keeping the savings you make from payments via the buyer bank account.  WePay also also offers a basic website if you lack for one, at an additional 2% per transaction.  
Other important features include fraud detection, in-line payment processing, virtual terminal and mobile payment.
The main advantage of WePay is it allows you to offer your own payment service without the hassle of back-office processing. The disadvantage is it takes long processing time with invoices taking up to two days to clear.