Often, owners and managers have stellar goals for the business, but they become victims of inefficient task execution and lack of collaboration. Fortunately, these issues can be avoided through the use of task management tools. These programs help you manage your projects and employees using one platform.
Here is a list of project tracking software that can contribute to the growth of your organization. Included in the said list is Trello, one of the most popular task management solutions for businesses worldwide. In this article, you will discover how MeisterTask performs alongside Trello. Even though it is not as widely known as its competitor, it also offers reliable features for every business.
About MeisterTask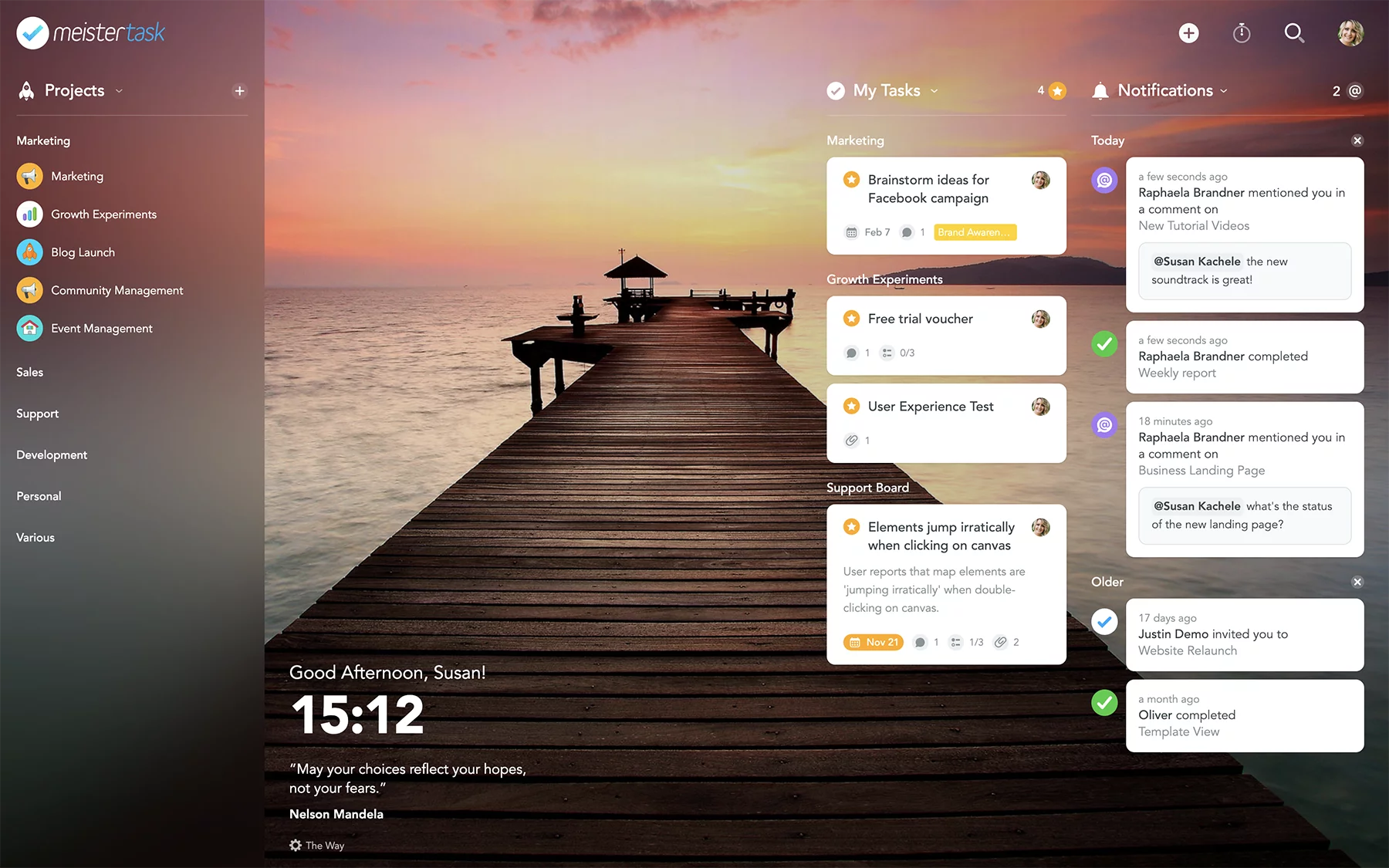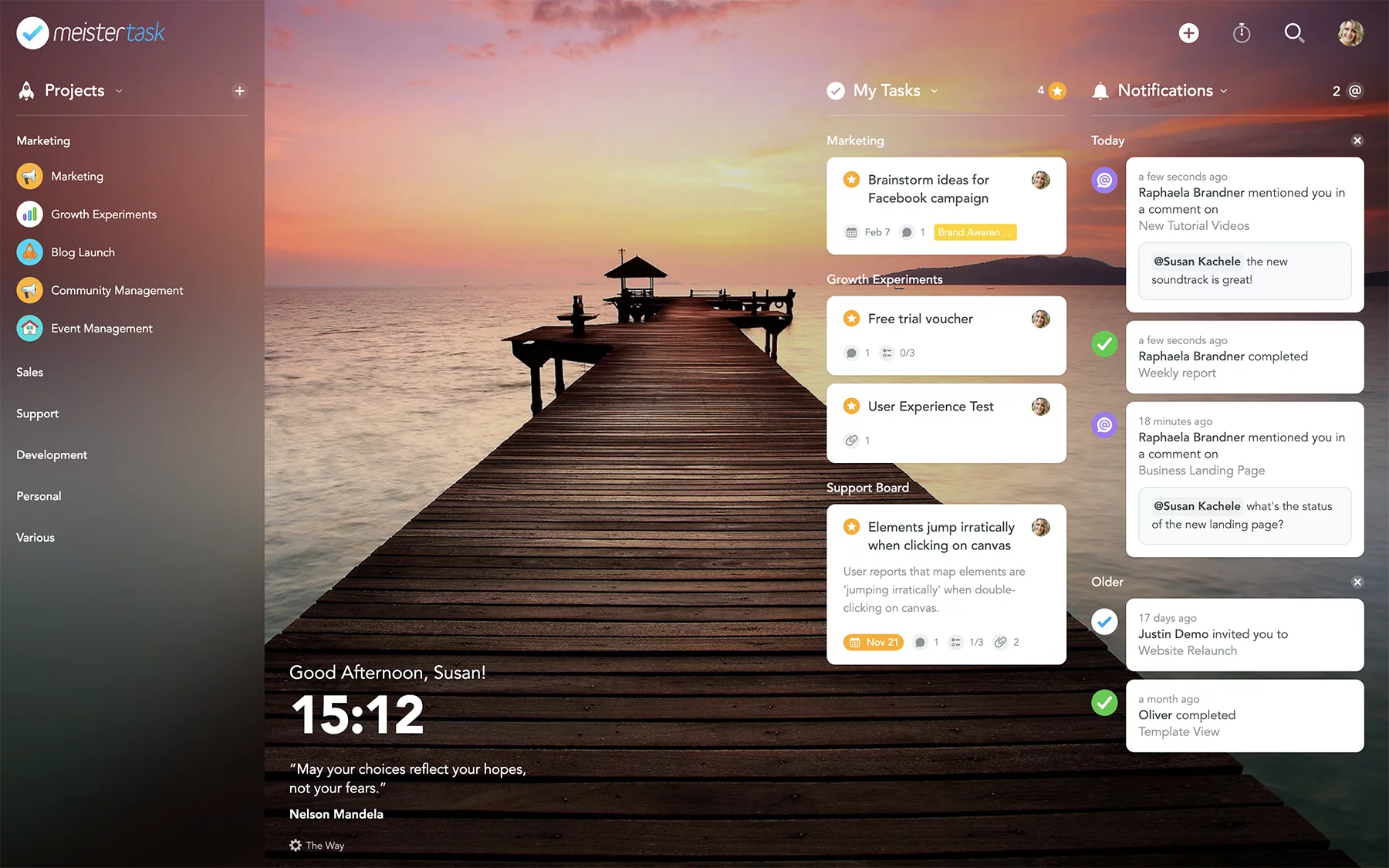 MeisterTask is a cloud-based task management platform that allows businesses of every size to control their work processes. The app features a modern interface with Kanban-style boards. Through MeisterTask's boards, you can see your team's tasks while having an overview of your entire project.
About Trello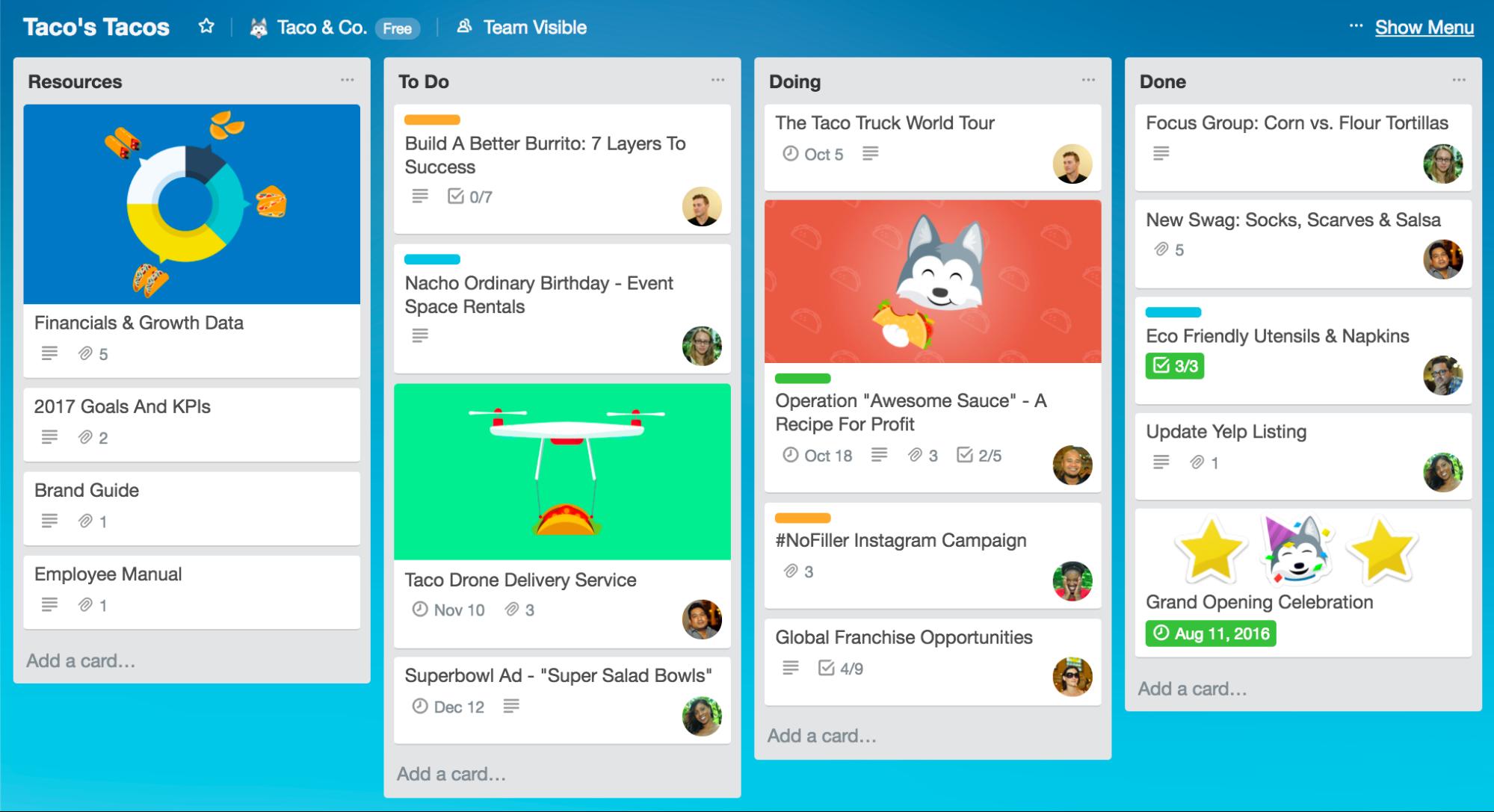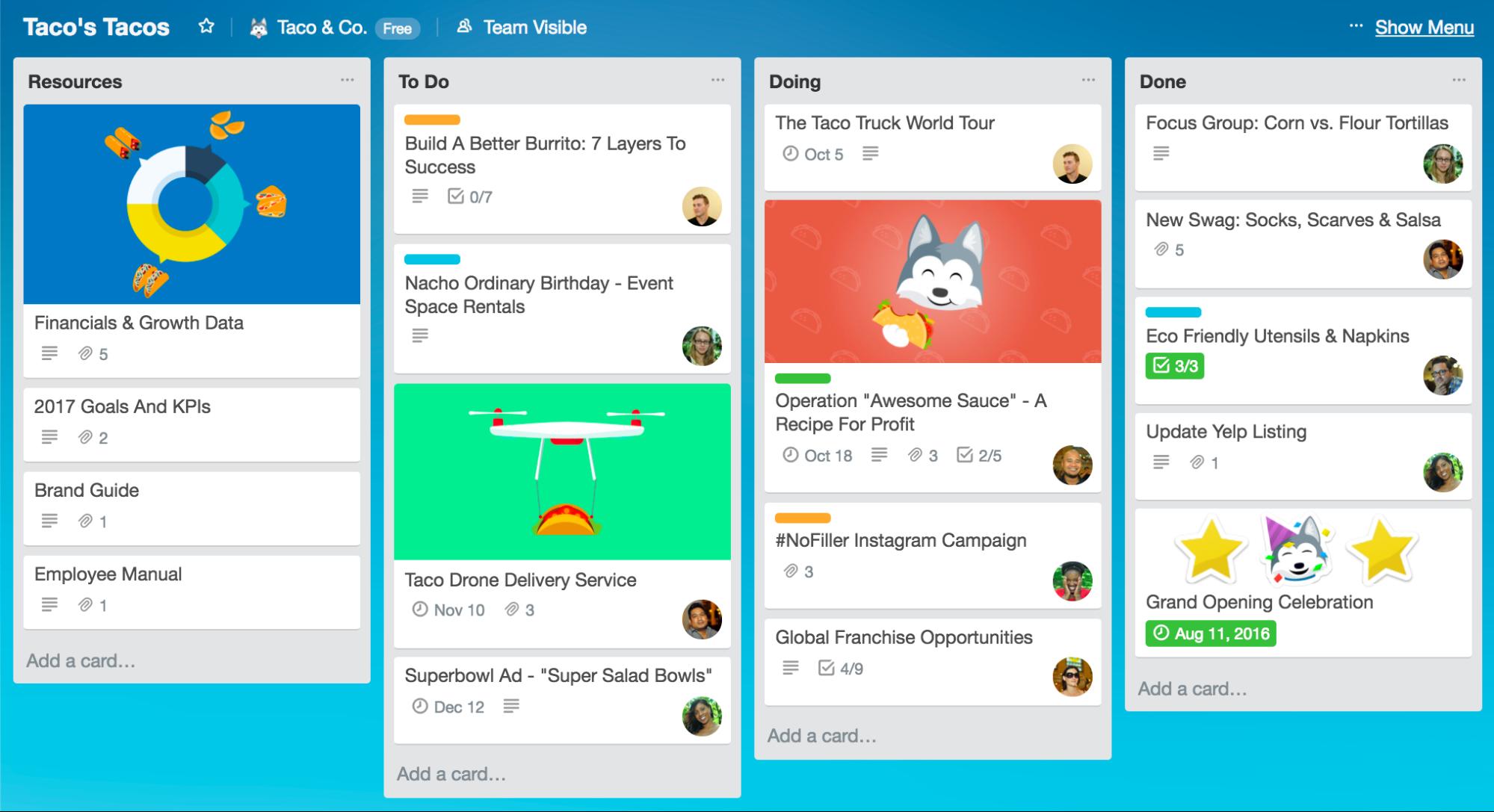 Similarly, Trello features Kanban-style boards that you can easily edit and manipulate. Since 2011, this web-based platform has been offering its services to start-ups and large businesses. In 2017, it was acquired by Atlassian, which allowed for more integrations with the company's digital products. Like MeisterTask, Trello allows you to break down complex assignments into simple duties.
Feature Comparison
The two programs might offer the same services, but they have different capabilities. Since you already have an overview of both platforms, it's now time for the main MeisterTask vs Trello comparison. In this article, the two applications will be examined based on shared functionalities, such as task planning, task scheduling, calendar management, task tracking, collaboration tools, analytics, platform availability, integrations, and pricing options. Through this feature comparison, you will be able to decide which program fits your company's needs.
Task Planning
MeisterTask allows you to break down complicated projects into simple tasks. Through this platform, you and your team members will not be bombarded with complex assignments. You can use the app's boards to create lists of simple duties for every member. This way, you can foster transparency and accountability among your employees. 
Like MeisterTask, Trello allows you to create labels for priority tasks. With this platform, you can manage different departments, such as sales, human resources, and finance teams. The system also allows you to create separate boards for each group. This way, you can manage each team's duties efficiently.
MeisterTask and Trello also allow for media integration. Through this feature, you can attach pictures, documents, videos, and links to every board. Hence, you can assign informative yet concise tasks using the two platforms. No app has a considerable advantage when it comes to task planning.
Task Scheduling and Recurring Tasks
An essential feature of any management system is its capability to relieve your business of manual and repetitive duties. This process contributes to an efficient workflow for your company. Thus, it is crucial to find a platform that allows you to set recurring tasks. Fortunately, both MeisterTask and Trello offer this functionality.
In MeisterTask, you can create a recurring task by generating a new template. For this process, you can use an existing task or create an entirely new assignment. Click the three ellipses button and choose the Repeat option. You can also make a new assignment and select the Recurring Task button. Through this process, you can automate your business' workflow by setting a duty for weekly, monthly, or yearly completion. This tool is beneficial for reports and quality checks.
On the contrary, Trello lets you repeat an assignment daily, weekly, monthly, or yearly. The process is also different for this platform. First, you need to select the Power-Ups in the menu and enable the Card Repeater option. Once you have enabled this add-on, the Repeat button will appear in every card of your boards. The system allows you to change the card's details or even stop the recurring task.
In this MeisterTask vs Trello comparison, Trello has an advantage over MeisterTask since it offers a daily repeat of a task. Although you first need to enable the Card Repeater button, the platform allows for more variety in task scheduling.
Calendar
MeisterTask provides a Timeline feature that works as a built-in calendar. First, you need to enable this function by clicking the Project Properties button and launching the Timeline view. You can add tasks to the Timeline by using the drag-and-drop tool. What's more, the system allows you to add multiple boards at once. You can also set a start and end date for an assignment for it to be added to your calendar automatically. However, tasks made before the activation of the Timeline functionality will not be automatically included in the calendar.
Similarly, Trello has a system calendar that you also need to activate. Unlike MeisterTask, you can easily see Trello's timetable on the top right section of your dashboard. This platform allows for a weekly and monthly view of your tasks. Moreover, you can change the due date of each card through the drag-and-drop function. Simply drop the card on a specific date to change the time limit for the particular assignment.
The two programs offer the same capabilities in terms of calendar functionality, but Trello has a more straightforward setting-up procedure.
Task Tracking
With MeisterTask, you can create different categories that allow you to track your team members' progress. Since it is challenging to monitor all tasks per department, this platform permits you to add open tasks and move them to the in-progress section once someone is working on the assignments. After the task is done, your employees can then transfer the card to the review panel. Lastly, MeisterTask lets you keep track of completed projects. What's more, you can create a specific board for high-priority assignments.
Similarly, Trello offers customization tools for easier task tracking. You can create tags for the to-do list, on-going projects, review assignments, and completed tasks. With this web-based program, you can set each card's urgency by creating a separate category for such an assignment. This process allows you to save time since you already have an overview of the overall project.
MeisterTask and Trello have almost the same design because they use the Kanban-style boards. Thus, you can monitor tasks efficiently using both applications. Here is a list of the best workflow management software for 2020 that you can use alongside both programs.
Collaboration Tools
Both MeisterTask and Trello encourages collaboration among your team members. With both programs, you can comment with emojis, mention other members, and like comments of co-workers. However, in MeisterTask, you need to invite members who are not included in the project before mentioning them on that specific card. You don't need to perform the said command on Trello. Simply mention who you want to mention, and the system allows the person to monitor the task.
With both programs, you can attach documents for review. In MeisterTask, simply drag the file you want to upload over the Add Attachment area. With Trello, you can drop the file anywhere on the card, and it will be automatically uploaded to your board. There are other ways to attach documents, but it will be tackled in the integrations section.
In terms of collaboration tools, Trello provides a quicker way to reach out to your team members through unrestricted mention of co-workers and the system's drag-and-drop functionality.
Reporting Tools
MeisterTask offers Statistics & Reports section for businesses to analyze their performance based on the tasks' timeline. Users can view these reports by clicking on their avatar and selecting Statistics. This functionality provides performance reports, time tracking tools, and details of completed tasks, overdue tasks, upcoming projects, and long-running assignments.
Alternatively, Trello features Timespent and Matrix. Timespent is a native time tracking system for Trello, while Matrix works as a risk analysis tool. However, you first need to activate these power-ups before using them.
Hence, in this MeisterTask vs Trello comparison article, the former provides easier access to reporting tools and performance reviews. 
Cross-Platform Availability
It's essential for software solutions to be available for a wider audience through downloadable apps. Fortunately, both MeisterTask and Trello is accessible on Android, iOS, Linux, Windows, and macOS-run devices. Since both are cloud-based programs, you can take advantage of their features on smartphones and desktop computers with an internet connection.
It is worth noting that MeisterTask is also available for download on Windows mobile. Hence, it wins in the category of multi-platform availability.
Integrations
The two programs offer API access so that you can directly integrate other programs with your MeisterTask and Trello applications.
MeisterTask connects with Slack, Zendesk, Dropbox, Github, Microsoft Teams, Office 365 Groups, Gmail, Google Suite, Jira, and many other platforms. Similarly, Trello integrates with, but not limited to, Slack, Salesforce, Google Drive, and Zoho CRM.
Pricing Plans
Both MeisterTask and Trello offer a free version of their services.
In terms of paid plans, MeisterTask provides three options for customers, while Trello only has two plans. Meister's Pro version costs $8.25 per user per month and allows unlimited integrations, up to 250MB attachments, and reporting tools. Alternatively, Trello's Business Class requires a monthly subscription of $9.99 per user and includes unlimited power-ups, one-click access removal, and unlimited file attachments with 250MB limit per document. 
Next is MeisterTask's Business plan, which costs $20.75 per user per month. With this plan, you can experience 24/7 support and compliance reports. On the other hand, Trello's Enterprise option has a monthly fee of $20.83 per user per month. This plan comes with file encryption, legal contract review, priority support, and two-factor authentication. Lastly, you need to contact their sales representative to get a quote for MeisterTask's Enterprise version.
Thus, when it comes to pricing options, you can get more security tools with Trello's Enterprise plan than MeisterTask's Business version.
Which Platform is Best for Your Business?
Both programs offer comprehensive features that can help you collaborate more efficiently. However, if you want a more secure project management tool for your company, consider Trello due to its file encryption capabilities. If you want a software solution with all the essential features for a cheaper monthly payment, then MeisterTask is the right program for your business.