Remote support has become a business necessity in many industries. This trend was inspired by how many of the world's business leaders and teams looking to software and systems as a solution to operations, like marketing and document management. Unfortunately, not all businesses can build a community or a department of IT professionals and departments. This issue is what remote support software addresses.
If you take the time to compare remote support software reviews, then you and your team are both on the lookout for the right solution for your company as well as familiar with the many options in the market. The process of narrowing down your list of potentials can be harrowing and overwhelming, and this is where this article comes in.
Among the best of the best are two systems that this comparison article will focus on: Splashtop Remote Support and TeamViewer. Through this Splashtop Remote Support vs TeamViewer comparison, you and your team will get to know what each platform does well, what both offer, and how you can benefit from them.
Splashtop Remote Support vs TeamViewer: Overview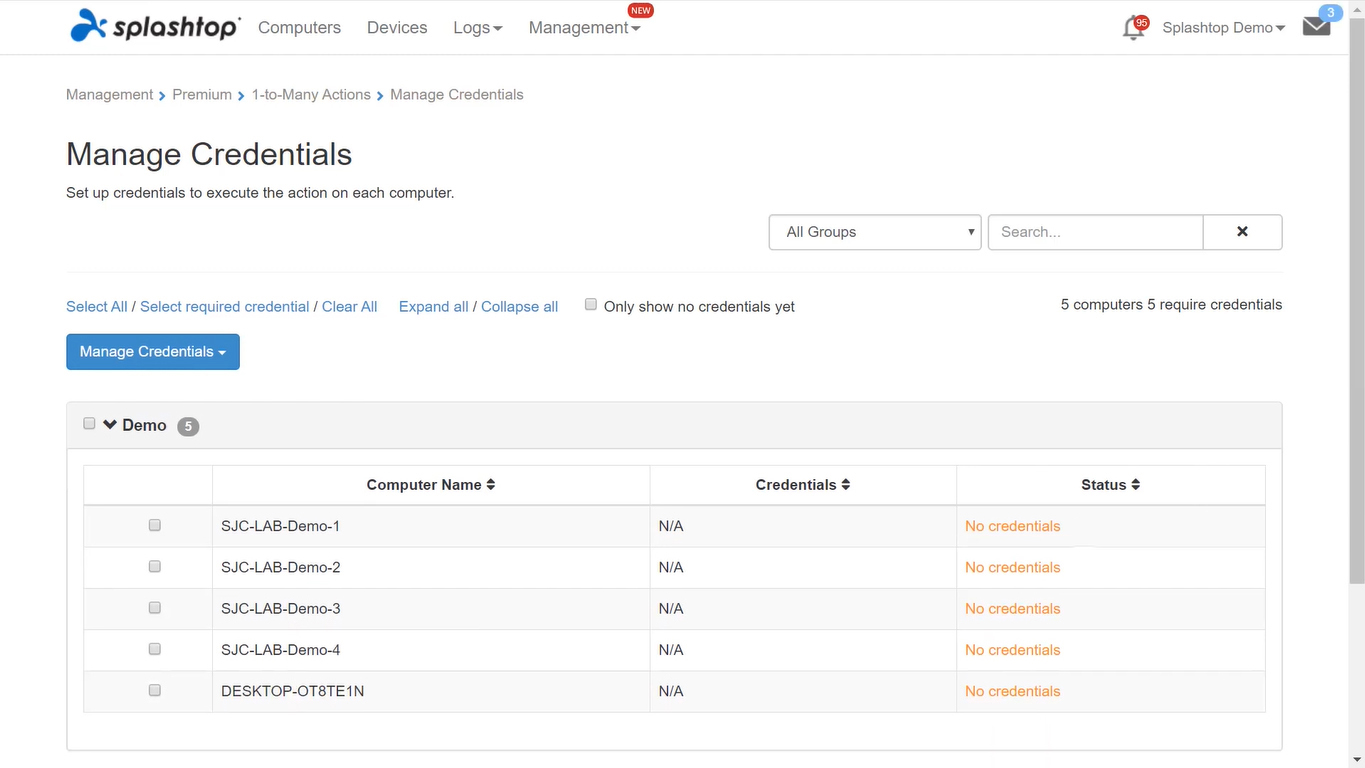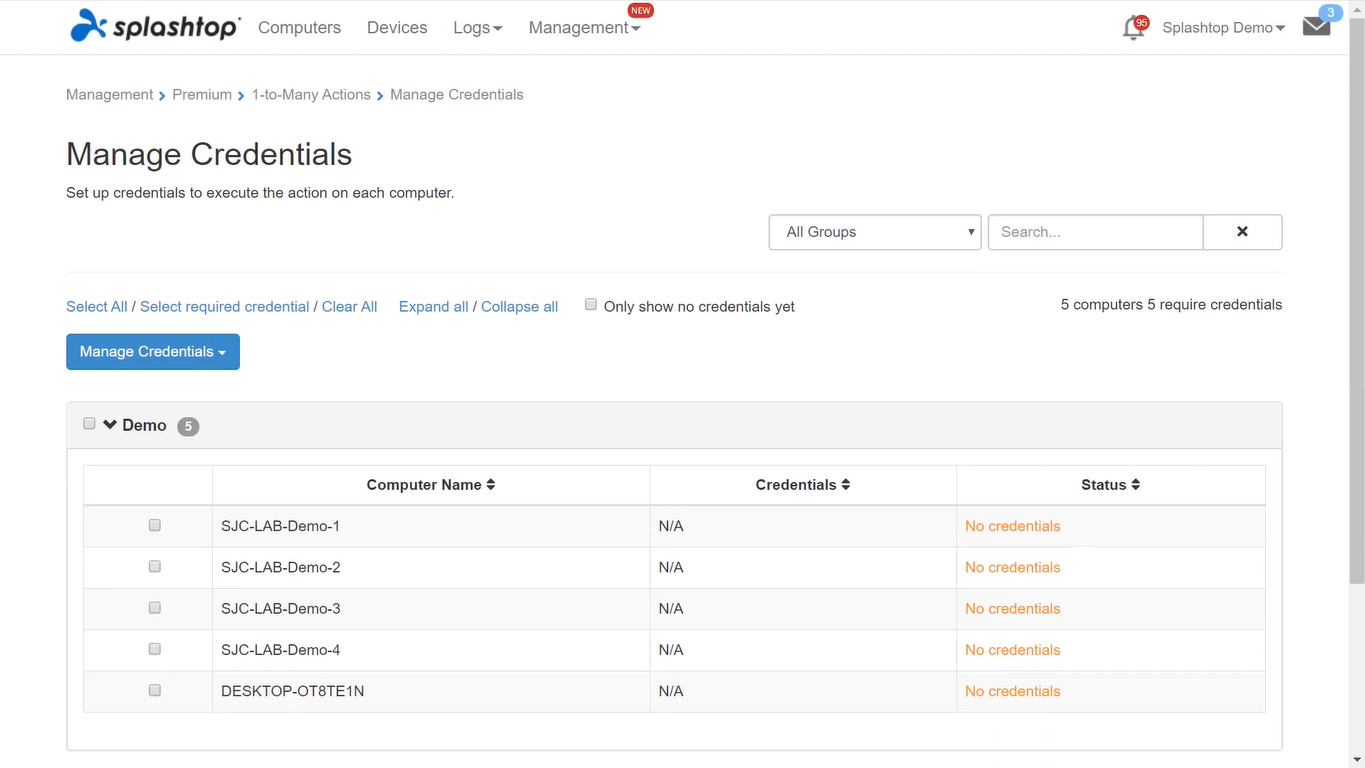 Splashtop Remote Support is a system that offers a comprehensive list of features that are tailored to meet the needs of businesses and individuals as well as those of support teams and managed service providers. It provides its users with a connection to the vendor's performance engine and server infrastructures, which can increase reliability, security, and usability.
On the other hand, TeamViewer's capabilities are flexible in that its features enable small and medium teams, as well as large enterprises, to provide remote support with minimal requirements, such as a basic 3G connection. Like Splashtop, TeamViewer can meet the needs of individual support professionals, IT management companies, and even remote teams.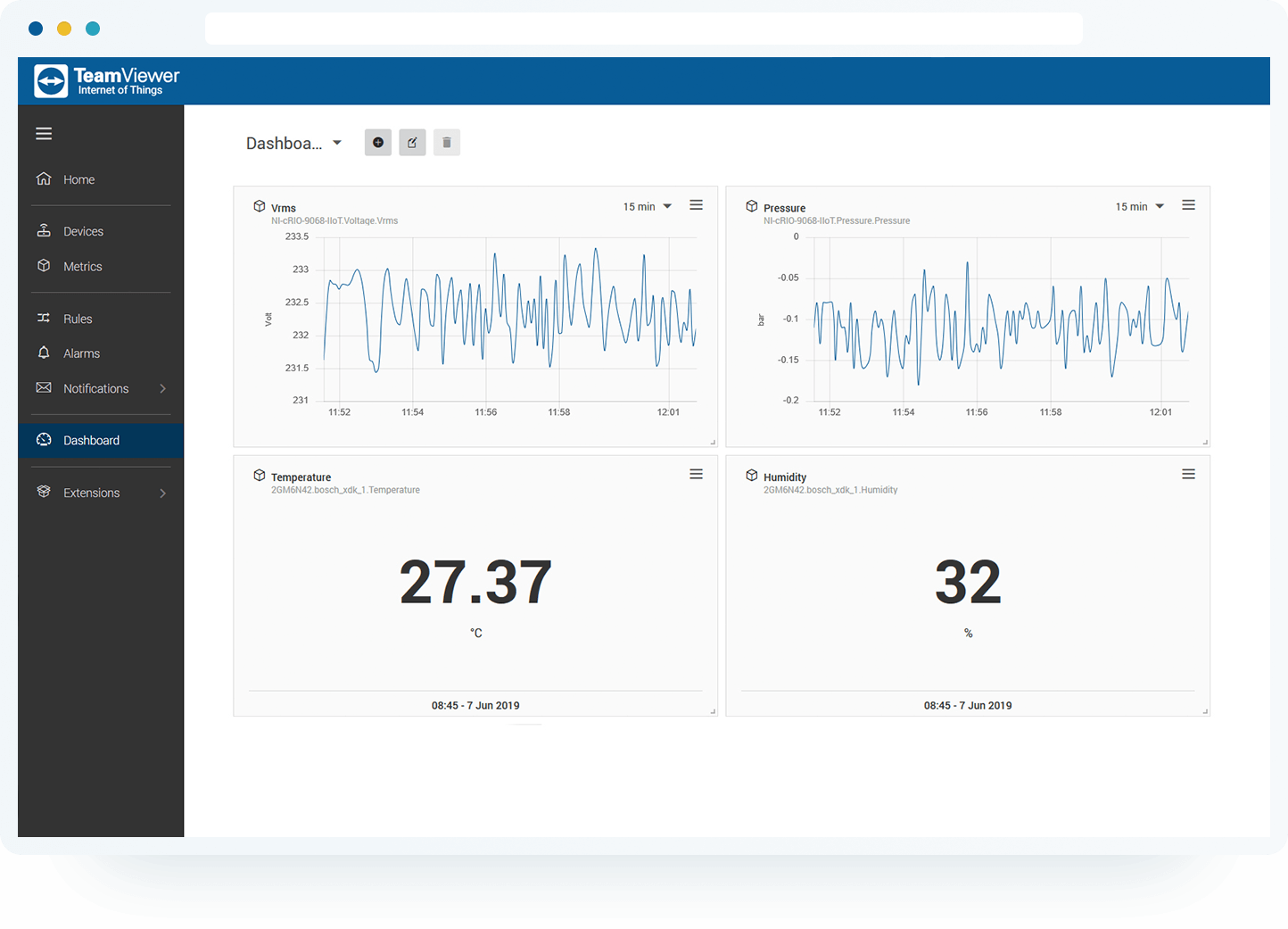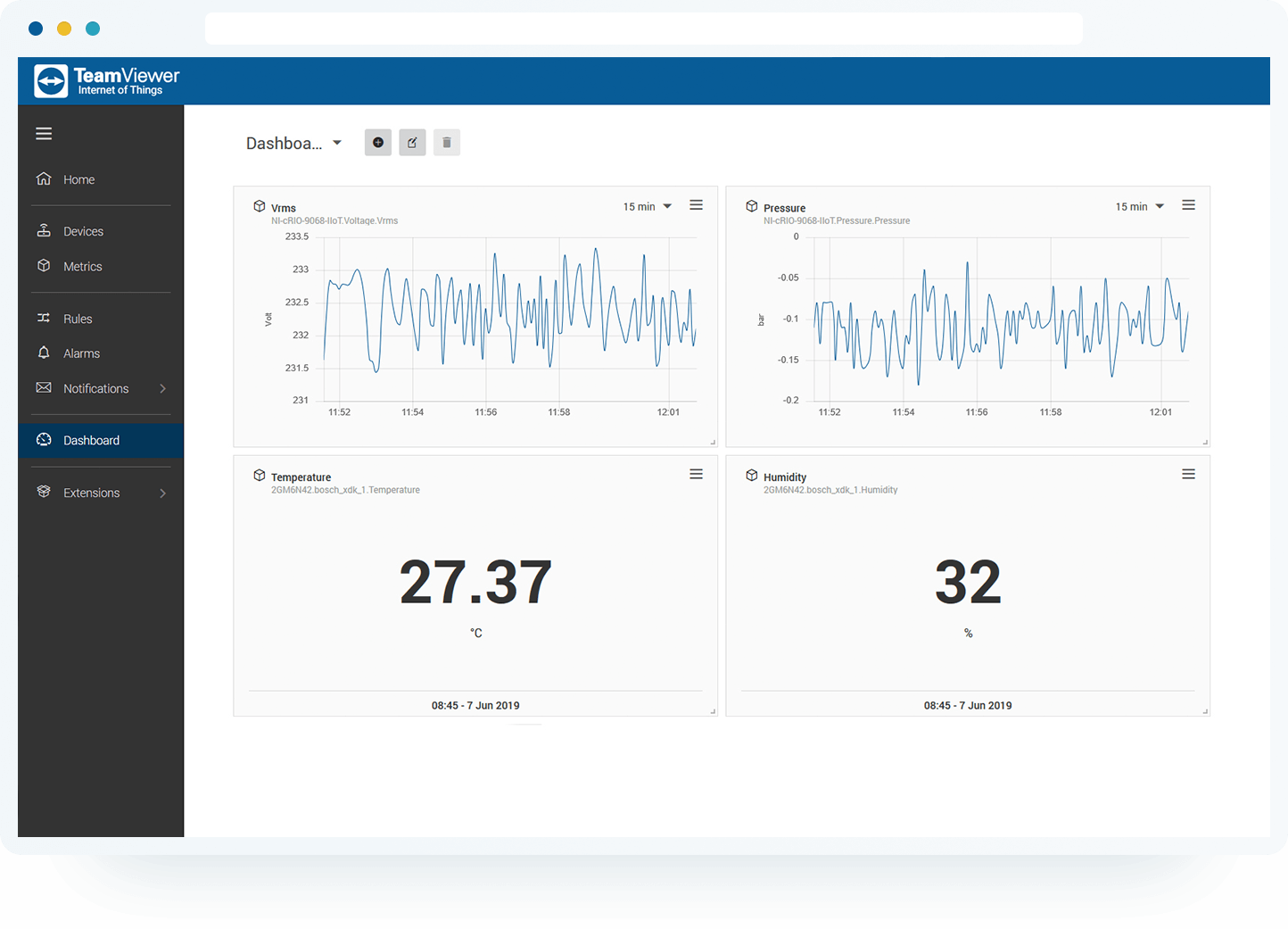 Splashtop Remote Support vs TeamViewer: Features
When it comes to looking for a remote support platform, there are three basic factors that you need to consider: its remote support tools, security, and team-based features.
Remote Support Tools
Both Splashtop Remote Support and TeamViewer are well-equipped with the tools you need to provide IT support for desktops, mobiles, and tablets. For Splashtop, this platform enables you to connect and access your devices from the various OS. You can access your Windows, Mac, or Linux workstations from all devices, including Chromebooks and iOS/Android devices. The following features are some of Splashtop's most essential remote support features:
Remote Reboot and Wake
Desktop Sharing and File Transfer
Session Recording
Update Management
Remote Command
Event Logs and Alerts
End-User Remote Access
Unattended Android Access
TeamViewer stands on par with Splashtop in this category. It provides the same level of instant remote access tools for IT professionals and MSPs. However, this platform also offers remote team support in that employees who may not be able to finish work in the office can access their workstations from their laptops and mobile devices. The following are TeamViewer's remote support tools:
Ad-Hoc Support
Custom Branding
Service Case Management and Service Desk System Integrations
Remote Notes
Mobile Device Management Integration
Remote Rebooting and Wake-on-LAN
Private Remote Access
Remote Printing
Security Measures
Aside from its capabilities, another essential aspect of remote support software is the security measures implemented. Given that anyone with your team can virtually access workstations, security is a non-negotiable for such systems.
Splashtop Remote Support takes advantage of AWS for its cloud infrastructure, which introduces firewalls and encryptions to protect your data and activities. Furthermore, this platform also features intrusion detection and defense systems that will alert you of any incidences in real-time. In the midst of a remote support session, you can take advantage of their multi-level password security, auto-lock, idle timeout, and a blank screen. Finally, Splashtop's app comes with two-factor authentication as well as TSL and 256-bit AES encryption.
On the other hand,  TeamViewer emphasizes security in specific remote tools such as file transfers and sharing as well as a blank screen for private remote access and support. This platform also offers end-to-end 256-bit AES encryption and two-factor verification. It comes with multiple security certifications, including HIPAA/HITECH, ISO 9001:2015, and SOC2, among others.
Communication and Collaboration
This category refers to both platforms' ability in providing you and your team with other features that seek to streamline your workflow with each other or with the user.
For Splashtop Remote Support meets this category by offering an integrated chat that you can use to connect with your customers, teammates, or the owner of the workstation you're currently accessing. Furthermore, this platform also allows two members of your team to access a computer at the same time. Easy file transfers and sharing are also part of Splashtop's communication and collaboration features.
TeamViewer provides more features in this category than Splashtop does. Aside from having its own chat, this platform also provides you and your team with the ability to conduct training sessions, online meetings, and online presentations. These features are particularly helpful for remote teams. File transfers and sharing are also included in TeamViewer's collaboration tools alongside an online whiteboard and its screen sharing capabilities.
It should be noted that both platforms lack any proper customer-specific features. As such, if you're looking for a way to connect with potential and current customers, then you may want to compare help desk software reviews or ensure that it is integrated with help desk systems.
Splashtop Remote Support vs TeamViewer: Integrations
This Splashtop Remote Support vs TeamViewer comparison takes on the topic of integrations next as this category provides you with insight on what you and your team can use in conjunction with these platforms.
Splashtop offers the following integrations:
Bitdefender
Datto
Autotask PSA
Ivanti
Ninja
Naverisk
Atera
Syncro
Jamf
ServiceNow
Freshdesk
Freshservice
Zendesk
Jira
Spiceworks
Microsoft Active Directory
JumpCloud
OneLogin
RSA
Good Technology
NotifyMDM
MAAS360
MobileIron
AppTEC360 MDM/MAM
Yamaha
Soliton
eJan
Tokai
Should you choose to go TeamViewer, here are the built-in integrations available for this platform:
Microsoft Intune
IBM MaaS360
Salesforce
Freshworks
IBM Maximo
Atlassian
Synology
SysAid
Ninja
Zendesk
Elo View
Microsoft Dynamics 365
Cherwell
Azure
ServiceNow
Sophos
Zoho
AppTEC360
Amazon WorkSpaces
MobileIron
Microsoft Active Directory
Okta
Beyond these applications and systems, both Splashtop Remote Support and TeamViewer offer API support. This feature enables you and your team to add both platforms to any other applications that you use to complete your processes and workflow. As such, Splashtop and TeamViewer offer you and your team with the ability to not only take advantage of their remote support tools but also the abilities of other systems, such as some of those that appear in this software ranking.
Splashtop Remote Support vs TeamViewer: Pricing
Wrapping up this Splashtop Remote Support vs TeamViewer comparison is a discussion on pricing. Both these platforms offer a free trial, which allows you and your team to take their features for a spin and see what you like. When you've made a decision, Splashtop and TeamViewer offer different pricing packages that you can choose from.
Splashtop Remote Support is available through two options: Remote Support Plus and Remote Support Premium. The first plan starts at $25 per month for 25 computers, and it is billed annually at $299. This plan enables you to take advantage of almost all the features of the platform except for those that are only available for the Remote Support Premium. The second plan, Remote Support Premium starts $40 per month for 25 computers, and it is also billed annually at $479. This plan offers features, such as system inventory, event logs, and unattended Android access, that are not available in the Plus plan.
Meanwhile, TeamViewer offers four pricing packages to choose from: the Free, Business, Premium, and Corporate plans – all with one-time license fees. The free plan is perfect for the use of individuals and non-commercial purposes. The Business plan costs $749 for each single-user license, and it allows you and your team to manage your devices, customize customer modules, and take advantage of wake-on-LAN, among other features. Bigger teams may want to look at TeamViewer's Premium plan, which costs $1,499 and includes more features like user connection reporting and device and user management. Finally, this platform's Corporate plan costs $2,839 and includes mass deployment and 12 months of priority service in the package.
Given these pricing packages, TeamViewer is the more flexible platform when it comes to the options available to you, especially if you are a freelancer or in need of remote support software for personal use.
Splashtop Remote Support vs TeamViewer: Access Anywhere, Anytime
Both Splashtop Remote Support and TeamViewer are powerful in their own right. Splashtop excels in providing comprehensive remote support, while TeamViewer stands on par thanks to its more flexible solutions that may appeal to collaborative teams. Both can help you access various workstations anywhere and anytime, and as such, your decision will have to be based on the more specific capabilities that you need.
For IT professionals and remote support teams, Splashtop can meet your needs better than TeamViewer. However, if you manage teams of all sizes and are in need of a platform that can promote collaboration and communication between yourselves and your customers, then TeamViewer is a perfect choice. As you've seen, freelances and those looking for a remote support system for personal uses, then TeamViewer is also the more preferable. Whichever platform you choose, both are more than capable of meeting your remote support needs.