Often, managing projects is hard, complicated, and demanding work. This is why only 2.5% of companies complete projects successfully. Quite surprising and disappointing, isn't it?
There are several causes and reasons why a project fails or is not completed as planned and expected. These include poor communication, inaccurate cost estimate, inadequate goal-setting, task dependency, and team member procrastination. The responsibilities of project managers go beyond simply leading the team and assigning tasks. Project managers are also required to identify issues that may affect project flow and hinder successful completion and ensure that those issues are addressed properly and timely.
If you want your company to be included in that 2.5% that completes 100% of their projects, you need to adopt a balanced mix of project planning, controlling, and tracking. However, this, too, is no easy feat. There are so many aspects and variables to consider and monitor, such as schedules, budget, and output quality. 
Even the most experienced project managers can find handling a lot of things at the same time challenging and nerve-wracking. Sure, you can keep lists and notes, but even those need organizing and managing. What you need is a system that can automate most of your project management tasks.
This is where project tracking software comes in. In this post, we'll give you an in-depth look at what this kind of software does. We'll also look at some examples and discuss the software's features, benefits, and types, among other aspects worth considering when you shop for a program to use.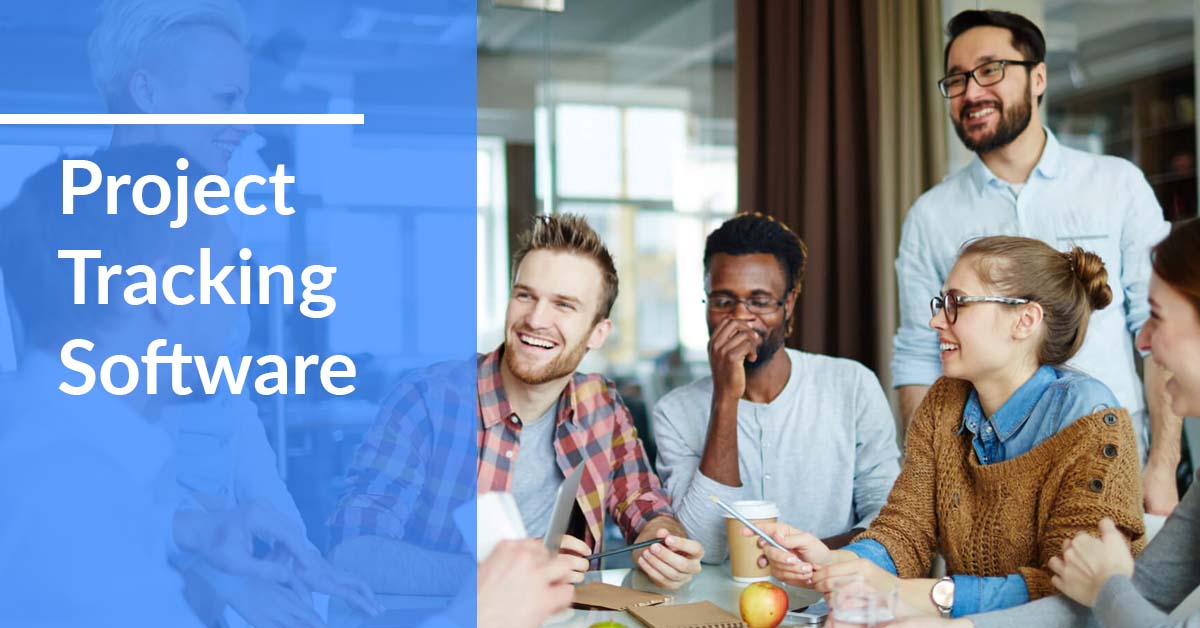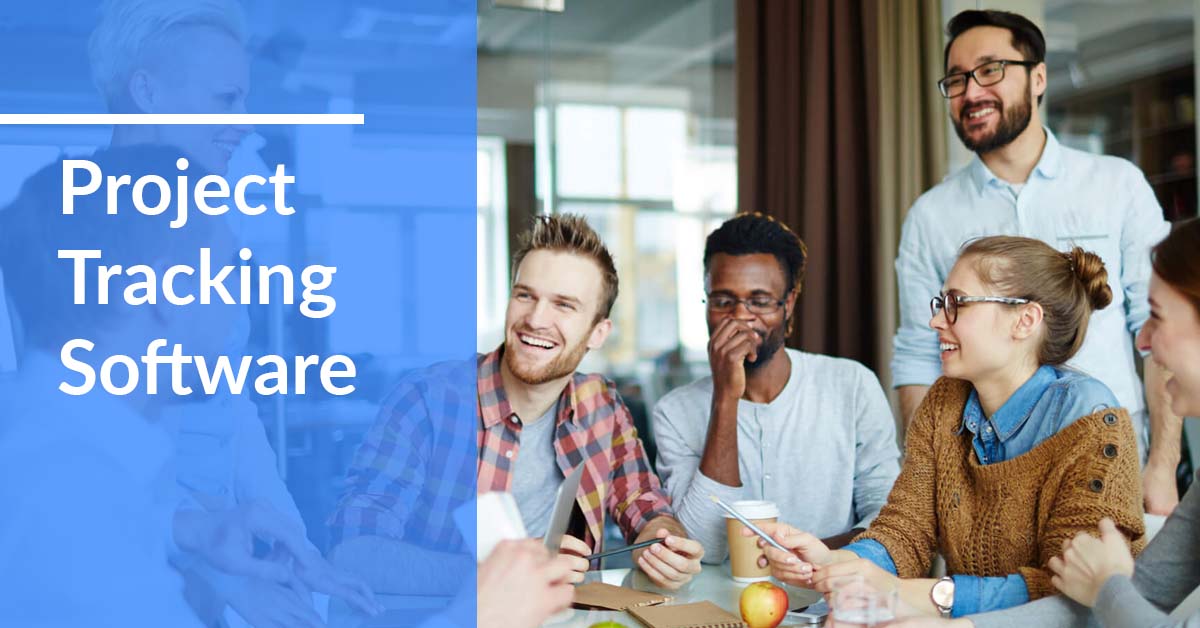 Project Tracking Software Table of Contents
What Is Project Tracking Software
Put simply, project tracking software is designed to help project managers plan, schedule, track, and monitor anything that goes into a project. It has tools and functionalities that let users manage crucial aspects such as tasks, budgets, and documentation. 
With the help of project tracking software, managers can better visualize and map out a project. The software helps users divide the project into parts and smaller tasks. It also makes assigning those tasks to individual team members faster and easier. Task owners can make changes and updates to the task, and notify other team members and the manager on their progress. 
Moreover, one of project tracking software's most important functions is it helps track project movement from start to finish. Because of its features, it also doubles as a communication and collaboration software.
List of Best Project Tracking Software
Project tracking software has gained steady popularity in the last several years, and for good reasons. However, this popularity means that there are now a lot of solutions to choose from. To help you get started, check out these top project tracking software:
Key Features of Project Tracking Software
Project tracking software covers a number of functions, and for it to do its job properly, it needs to have these basic features:
Project scheduling:

A project tracking software can't be called one if it doesn't have scheduling capabilities. This feature allows users to set due dates and deadlines to determine

project milestones and progress

.

Task prioritizing and assigning:

More often than not, a project is composed of multiple tasks that are supposed to be handled by several people. Project tracking software comes with tools that make prioritizing and delegating tasks faster and easier.

Resources allocation:

Besides managing tasks, project tracking software may also offer the ability to track resources, such as budget, equipment, and human resources.

Document sharing:

Most project tracking software have built-in document uploading, sharing, and archiving capabilities. This makes it easier for team members to collaborate on files crucial to the project.

Reporting:

A good project tracking software provides reports and analytics that help managers see at a glance where their projects are going. The ideal software also offers reporting tools that make exporting and importing of data convenient and efficient.

User-friendly interface:

When a project tracking software has a user-friendly interface, it becomes easier to adopt for all kinds of teams and users.
Types of Project Tracking Software
Project tracking software may fall under any of these main types:
On-premise:

This kind of software is installed on the user's computer. As a result, it utilizes the user's technical resources.

Cloud-based:

This kind of software is typically accessed from a browser or a cloud-based app. Cloud-based project tracking software is hosted by the vendor.

Individual software:

Personal project tracking software is ideal for single users who wish to track their own projects and assignments.

Collaborative software:

Project tracking software of this type is best used by teams who collaborate on projects.
Benefits of Project Tracking Software
The importance of project management has already been proven time and again. Without it, organizations cannot expect to complete projects without hiccups. The benefits of project tracking solutions revolve around how they help make project management a whole lot easier and more efficient. These benefits include:
Clear project direction:

Project tracking software gives managers a clear view of where their projects are going and whether they are going toward the intended direction within set timeframe and parameters.

Easier collaboration:

With features such as file sharing, communication, and dependency specifications, project tracking software allows teams to collaborate even when they are not colocated.

Real-time updating and tracking:

The ultimate benefit of project tracking software is all users can update the status of their tasks as often and as necessary. This leads to real-time tracking of tasks, milestones, and the entire project in general.
The Latest Trends in Project Tracking
Just like any piece of technology, project tracking software is also subject to evolution. Here are the latest trends in project tracking that may affect the way you utilize project tracking software:
The increase in remote teams:

Previous studies have shown that almost half of the US workforce will work remotely in some manner. This couldn't be any truer as the global pandemic COVID-19 forced many organizations to adopt a remote work setup. Because of this, we may also see a rise in the usage of online project tracking tools. Meanwhile, vendors of such products will also provide new updates and functionalities to make adoption and utilization easier for teams that will transition to remote work.

Bring your own device (BYOD):

More companies have been adopting the BYOD trend where employees are allowed to bring and use their own devices at work. Technically speaking, as more employees have now started to work from home due to the pandemic, they are most probably using their own devices. This could mean that organizations will have to choose software that team members can access using their own devices, such as cloud-based systems.
Potential Issues in Project Tracking Software
Project tracking software helps managers make project management as efficient and smooth as possible. However, as with any technological product, it is not perfect. Here are some issues and limitations you may experience as you use project tracking software:
High product costs:

High-end project tracking software may prove too costly for smaller teams and organizations. Fortunately, there are free programs that single users and smaller teams can take advantage of.

Poor adoption and utilization:

Teams that are new to online project tracking may find it a challenge to adapt and maximize project tracking software. If this sounds like your team, you may need to search for solutions known for being user-friendly.
Project Tracking Software: How to Choose the Best
When used alongside other business tools, such as time tracking software, project tracking software will prove to be an invaluable part of your team's performance. However, to be able to make the most of its features and benefits, you need to consider a number of factors.
First, you have to look at how easy it is to use the software. Especially if this is the first time you will use an online project tracking software, you want a product that you can get used to quickly. After all, this software is supposed to make project management easier. The software must not make using it like another complicated task.
Next, you should check whether the software offers the level of flexibility that you require. Ideally, choose a solution that has customizable dashboards and workflows.
Another thing you may want to look at is scalability. Remember that your needs now may not be the same as they will be in the coming years. You need a project tracking software that can keep up with you.