Much of today's business operations rely on how well team members can communicate and collaborate. However, such a connection is hard to achieve especially for remote teams and even for a face-to-face workforce. As such, you and your team will need a solution that will promote your productivity.
Companies and teams of all sizes can benefit from unified communications as it improves not only the customer's experience but also you and your team's workflow and collaborative efforts. It is through UC&C that you can not only keep in contact with your team members but also provide improved customer service as well as implement proper business strategies.
A quick search online reveals many and extensive lists of how you can achieve better communication between your team members. Our webinar software research alone revealed an overwhelming result. To narrow down your choices, we created a GoToMeeting vs Cisco Webex comparison. In this article, you will learn what sets apart the two from each other in hopes of helping you pinpoint which one can meet your needs.
GoToMeeting Experience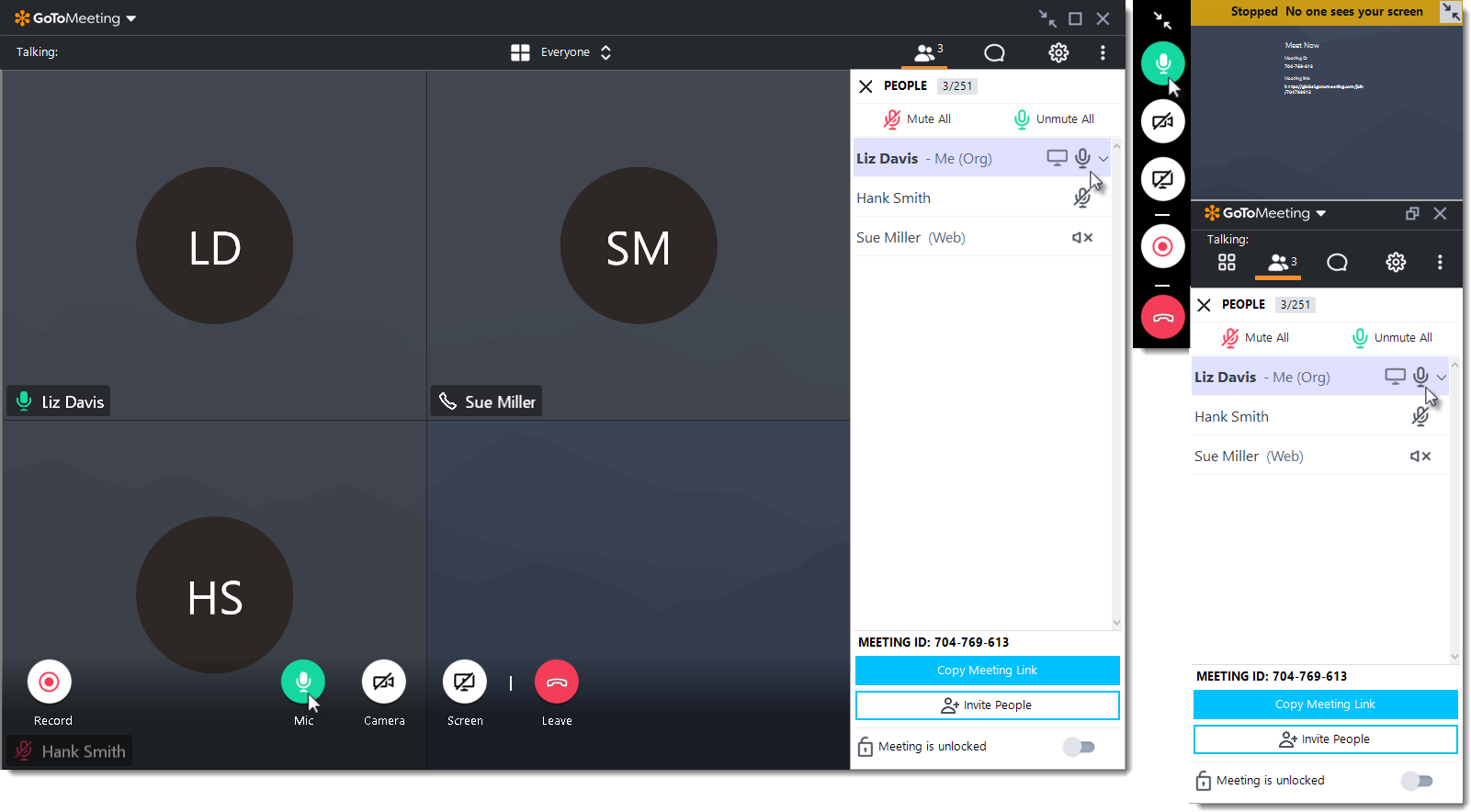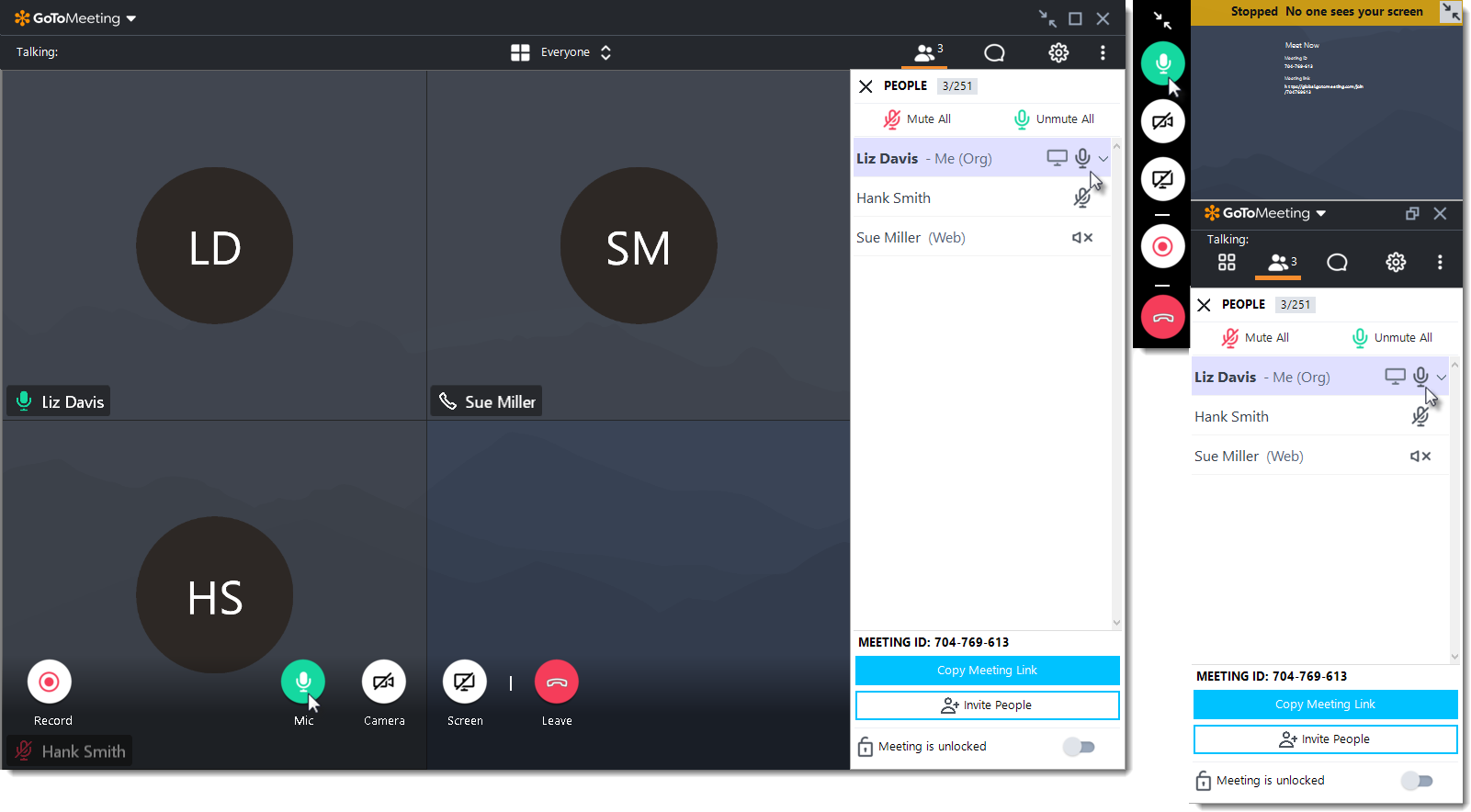 For Users and Teams
This workflow management software analysis starts with an in-depth look at the experience that you can gain from GoToMeeting, and when it comes to user experience, GoToMeeting offers over 80 features that will allow you and your team to successfully collaborate and communicate. This webinar software allows you to join meetings with nothing but a single click, offer your attendees with a customized URL, and call people through toll-free numbers. Moreover, GoToMeeting also enables your teammates and customers to attend meetings through any mobile device.
GoToMeeting does not require any additional hardware or downloads. Furthermore, this platform offers cloud flexibility, which allows you to access its features with nothing but a stable Internet connection and your device. These accessibility features ensure that you, as a business owner, can enjoy a cost-effective solution.
Beyond each individual experience, GoToMeeting also offers team experience features, which can further improve your efforts in collaboration and communication.
Among the various team experience features of GoToMeeting is the recently launched GoToConnect, which is a one-stop-shop for all of the platform's conferencing abilities, from video to web. Furthermore, GoToConnect also enables you and your team to talk through chat or text, among many other forms of communication.
For voice calls, GoToMeeting's integrates with Jive, which provides the toll-free numbers you need to connect with team members in 50 countries. This integration ensures that if your team or your customers are remote you can continue to maintain open collaboration and communication channels.
Meanwhile, GoToMeeting's GoToWebinar and GoToRoom features support up to 25 HD live streams of your sessions all the while having access to file sharing, annotations, and instant messaging.
GoToMeeting also offers the following features for better user and team experience:
Click or tap to join
Conference and webinar support
Chat, text, and call support
Whiteboard
Included equipment and hardware
Unified communications and collaboration
For Customers and Businesses
When looking at a list of remote work software, you will need to know how your customers may be affected by your chosen platform. GoToMeeting considers this issue through the help of its multiple features.
First, GoToMeeting enables your customers to gain a better experience through a feature called Handover. This ability refers to how they can give you and your customer service agents control over their computer, which helps to resolve issues related to their device.
Another customer-centric feature of GoToMeeting is call routing. This feature enables the platform to distribute calls to the right team member, thereby lessening the time it takes to provide customers with a proper answer.
GoToMeeting further improves customer experience through numerous integrations that can provide your teammates with all the information they need to conduct conversations with your customers. This feature is particularly useful for recurring clients as well as keeping a running record of new customers.
Beyond customer experience, GoToMeeting may also help you support your business strategies. Such features include the following:
Requirement and law compliance, such as HIPAA
Encryption
Platform security
Live team training and PDF manuals
DLP support
GoToMeeting ensures that you and your team can focus on your business strategies without having to worry about legal consequences and security breaches. For instance, you and your team can enter the platform through a PIN. This feature prevents unknown people from gaining access to your platform should you lose the devices you use. All your data are also encrypted, which ensures that your team and customers' information are protected.
Cisco Webex Experience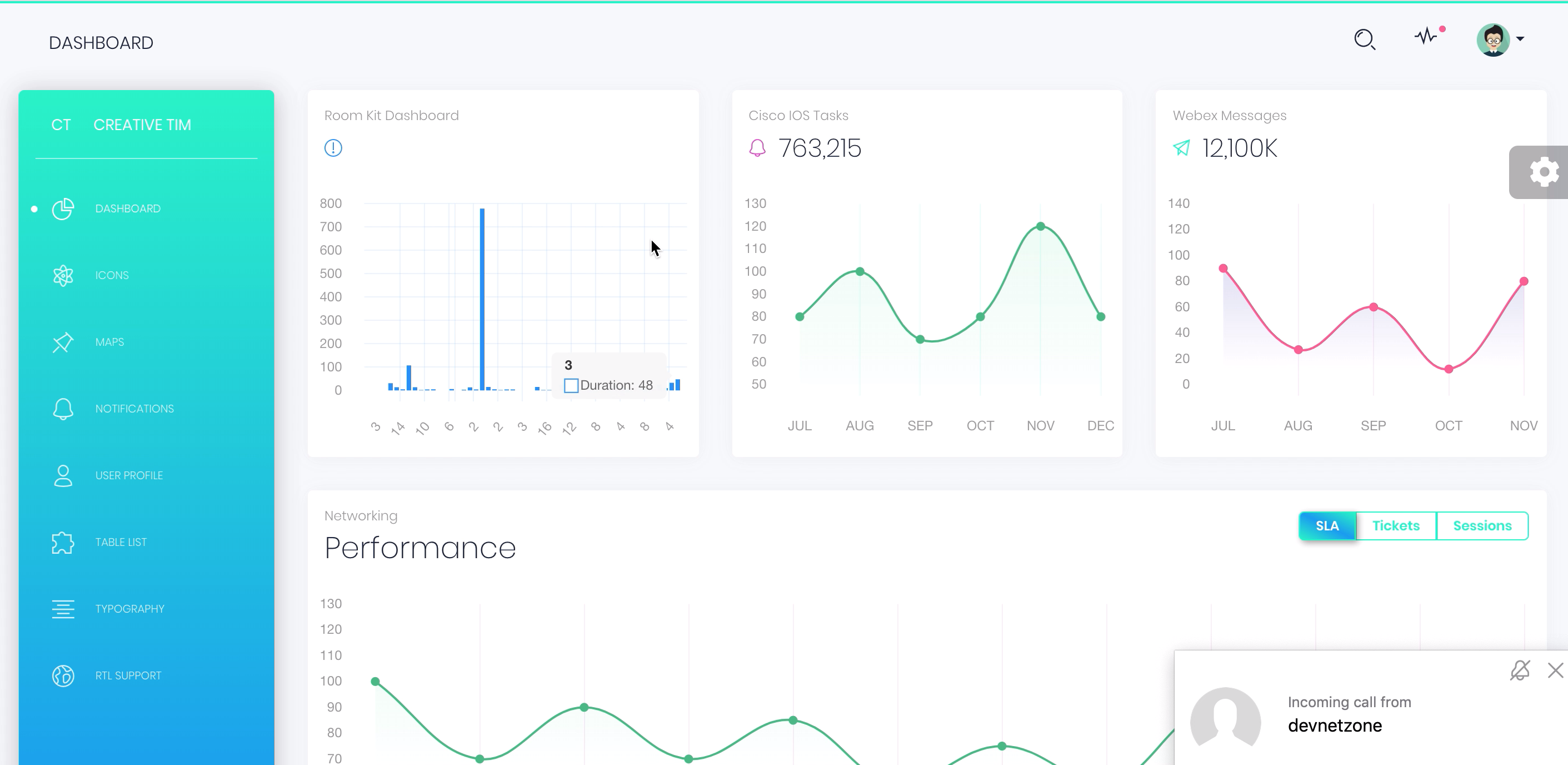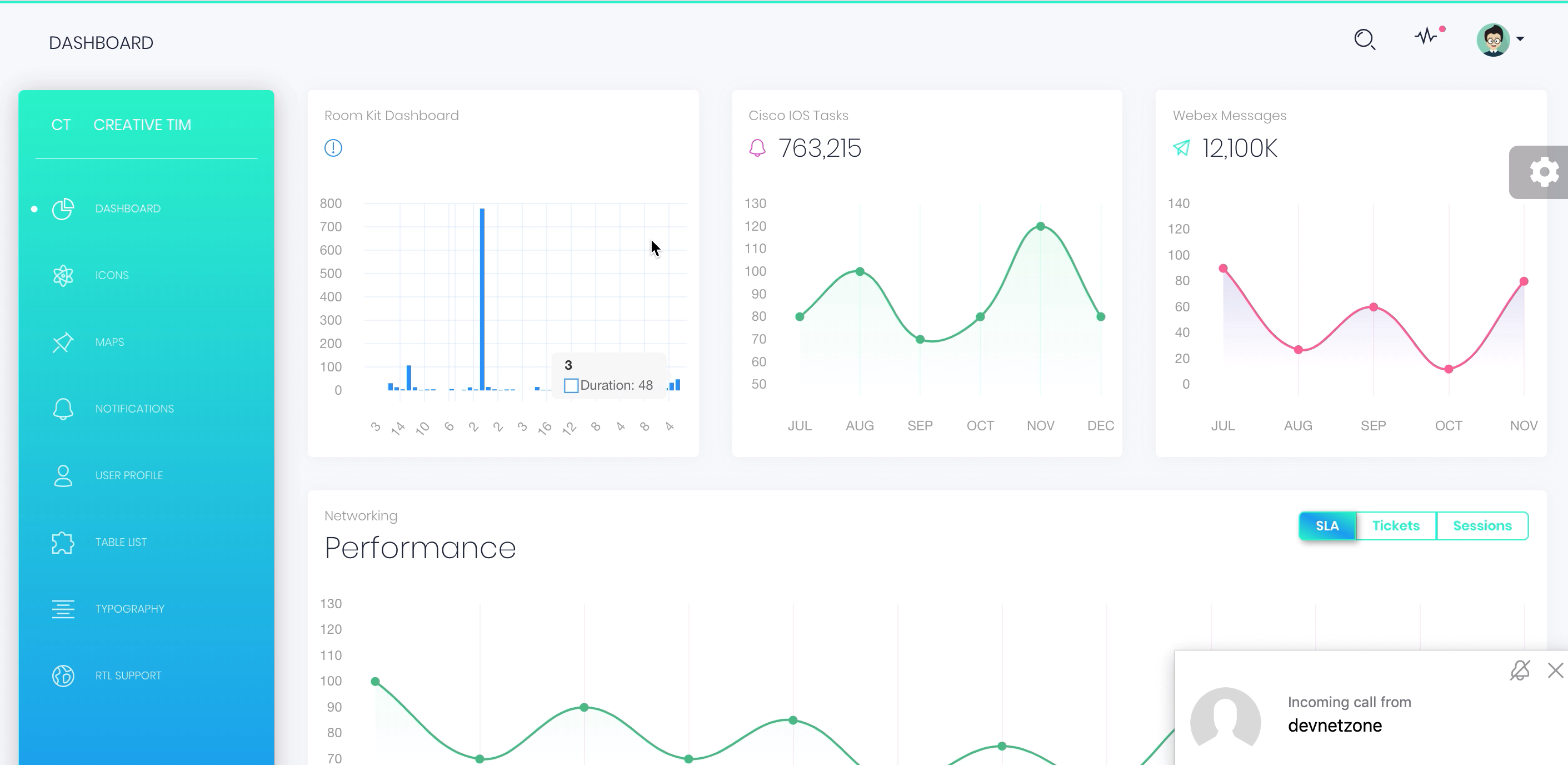 Like GoToMeeting, Cisco Webex strives to provide proper team, customer, and business experience with various key differences, such as AI implementation and attendee support. Such differences within the GoToMeeting vs Cisco Webex comparison are discussed in the following sections.
For Users and Teams
Cisco Webex offers accessibility features like one-click recording to ensure that your meetings and conferences are available for reviews after the fact. Similar to GoToMeeting, this is also available for mobile devices. Cisco Webex further enables you to view information on each of your participants, which can help you achieve attendee engagement.
Supporting a maximum of 100,000 participants, Cisco Webex ensures that both your team members and customers are able to attend meetings and conferences. Other features that improve each individual experience include:
Integration with other Cisco solutions
Simple platform implementation
No need for additional on-premise hardware
Click to join and record meetings
Aside from user-centric features, Cisco also provides Webex Teams, which provides all collaboration and communication tools that you and your team may need. Such tools include file and screen sharing, a virtual whiteboard, and the ability to share interactive illustrations with your team members.
Perhaps one notable difference between Cisco Webex and GoToMeeting is the former's AI implementation in the form of an assistant. This virtual AI assistant is implemented as a way to help you take notes and be reminded about meetings, among other abilities. This feature is particularly useful for multiple forms of meetings especially as Cisco Webex provides support for video and IM conferences.
Should it be necessary for you and your team's context, Cisco offers room and desk devices, which can improve your webinars, meetings, and conferences.
For Customers and Businesses
Beyond user and team experiences, Cisco Webex can also improve how you provide customer service as well as how this platform can help in the implementation of your business strategies.
For one, Cisco Webex pays special attention to users who are already reliant on the company's other solutions and tools. An example would be how Webex seamlessly interacts with Cisco applications like their contact center and their Cisco Customer Journey Platform. Furthermore, the company also provides easily accessible support for their customers and their resellers.
Such seamless integration with other Cisco tools allows you and your team to improve your collaboration and communication efforts.
The combination of these features enables you and your team to prevent technical difficulties that could prevent you from keeping in contact with your customers and clients. Cisco Webex also ensures that you and your team are able to efficiently find and provide the proper response to each customer inquiry. Finally, Cisco's integrations allow you to continually improve your customer service through their other tools and applications as well as software like Google Drive and Trello.
Cisco Webex's business tools allow you to take advantage of all the aforementioned features. For instance, its admin controls and end-to-end encryption ensures that your conversations are protected from unauthorized access. Furthermore, the admin controls enable you to remotely wipe devices that your team members use to participate in your meetings and conversations.
True to form, Cisco Webex also takes advantage of Cisco Cloud Lock when it comes to this platform's security. For improved security, you can also implement PIN access control, which further ensures that each of you and your team's devices is protected from security breaches.
Prior to migrating to the Cisco Webex platform, you and your team can maximize the training provided that will allow you to immediately take advantage of this webinar software's features.
While it lacks the compliance measures of GoToMeeting, Cisco Webex makes up for it with the abundance of security and business features that allow you to control who can see your data or participate in your meetings.
Which one should you get?
Considering the differences in user, team, customer, and business experiences in this GoToMeeting vs Cisco Webex comparison, it is necessary for you and your team to think about what you need. Given GoToMeeting's limit of 25 video feeds, then this platform may be more appropriate for small and medium businesses. On the other hand, Cisco Webex can match the needs of users who are already using other Cisco tools and solutions because of its seamless integration. Whichever of these cloud-hosted solutions you choose, remember that the software that is perfect for your business is the one that matches all your needs.