Computers and other devices get more and more sophisticated, and so do hackers and identity thieves. The more time you spend on the internet the greater is your risk of being victimized by these cyber thieves and trouble makers. That is unless you have a top-notch anti-malware software to protect you 24/7.
Kaspersky and Malwarebytes are two of the better-known antivirus programs out there. But which will come out better in a head-to-head battle? Let's find out and see which is the better choice in this Kaspersky Lab vs Malwarebytes comparison.
Inclusions & Pricing of Kaspersky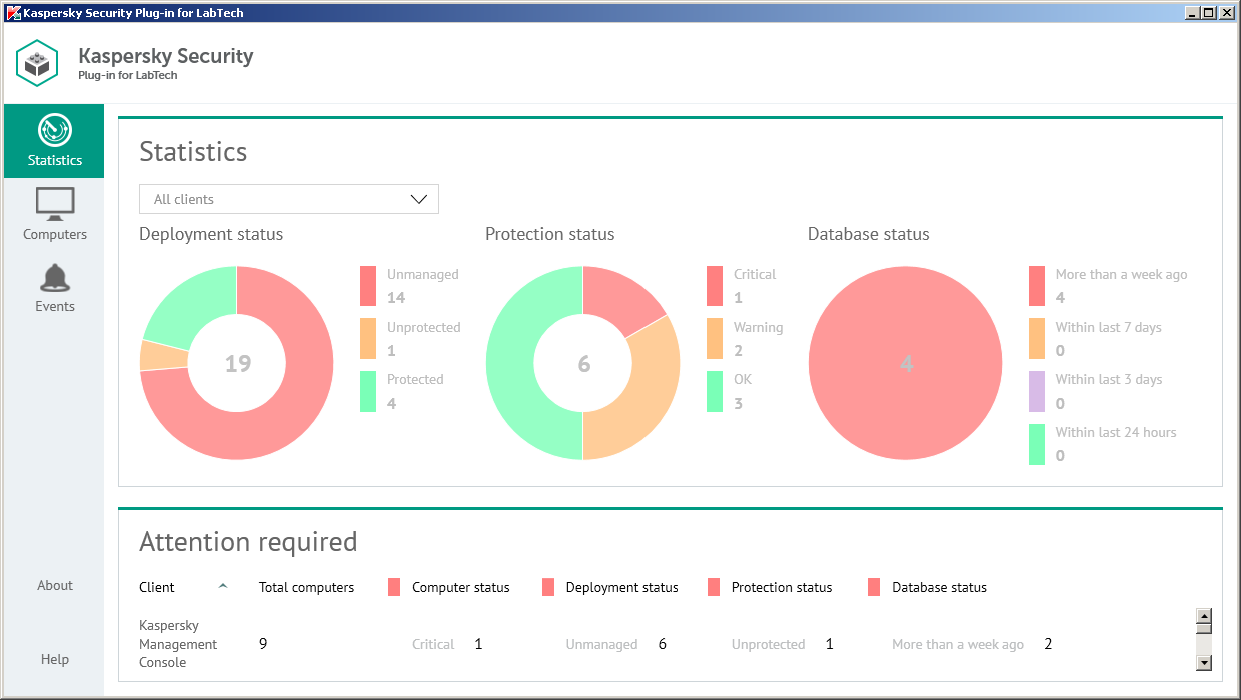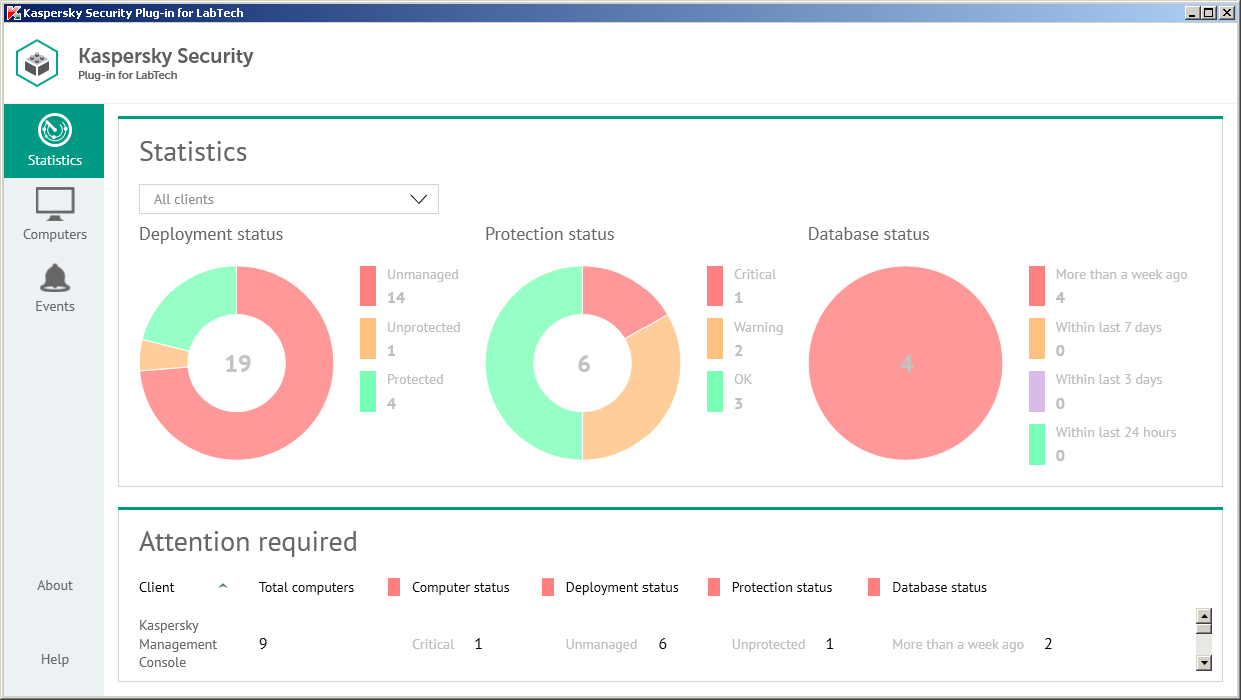 Kaspersky's 2020 lineup of antivirus offers a mix of quick scans and comprehensive malware protection plus lots of add-ons.
The basic software plan among its line up is the Kaspersky Security Cloud Free which offers limited, basic virus protection. It shields you against the common types of malware and phishing websites. This software also provides protection from the virus that may come from infected USB devices.
The Kaspersky Anti-Virus is the basic Windows-only paid antivirus that offers real-time, on-demand malware protection including viruses, spyware, and ransomware. This software includes a Vulnerability Scanner that checks the system for patches and loopholes. It also features a Silent Mode that enables notification suspension for uninterrupted gaming or video watching.
The Kaspersky Internet Security supports not only PCs but Macs and mobile devices as well. This software package includes all features of  Kaspersky Anti-Virus plus other features including a two-way firewall that observes and checks all your network connection for a possible attack and blocks it in real-time.
Other notable features of  Kaspersky Internet Security is an encrypted browser that protects online transactions whether on PC or Mac. The Antispam module, on the other hand, guards against spam mail.
The Kaspersky Total Security is Kaspersky's top-of-the-line package that offers a Safe Kids module to allow children to safely surf the web and protect against unsafe content, GPS tracker, and more. It also has a Password Manager feature to help you manage and sync your passwords, and File Protection to safely back up your photos, audion, and other files on your PC.
A recently introduced package is the Kaspersky Security Cloud that offers cloud-based protection and all the features of Kaspersky Total Security. Its adaptive capability provides personalized protection, alerts, and warnings based on your behavior.
Kaspersky Anti-Virus price starts at $29.99 for one year that is good for 3 PCs. Kaspersky Internet Security price starts at $39.99 for one year and is good for 3 devices. Kaspersky Total Security price starts at $49.99 for one year and is good for up to 5 devices.
Inclusions & Pricing of Malwarebytes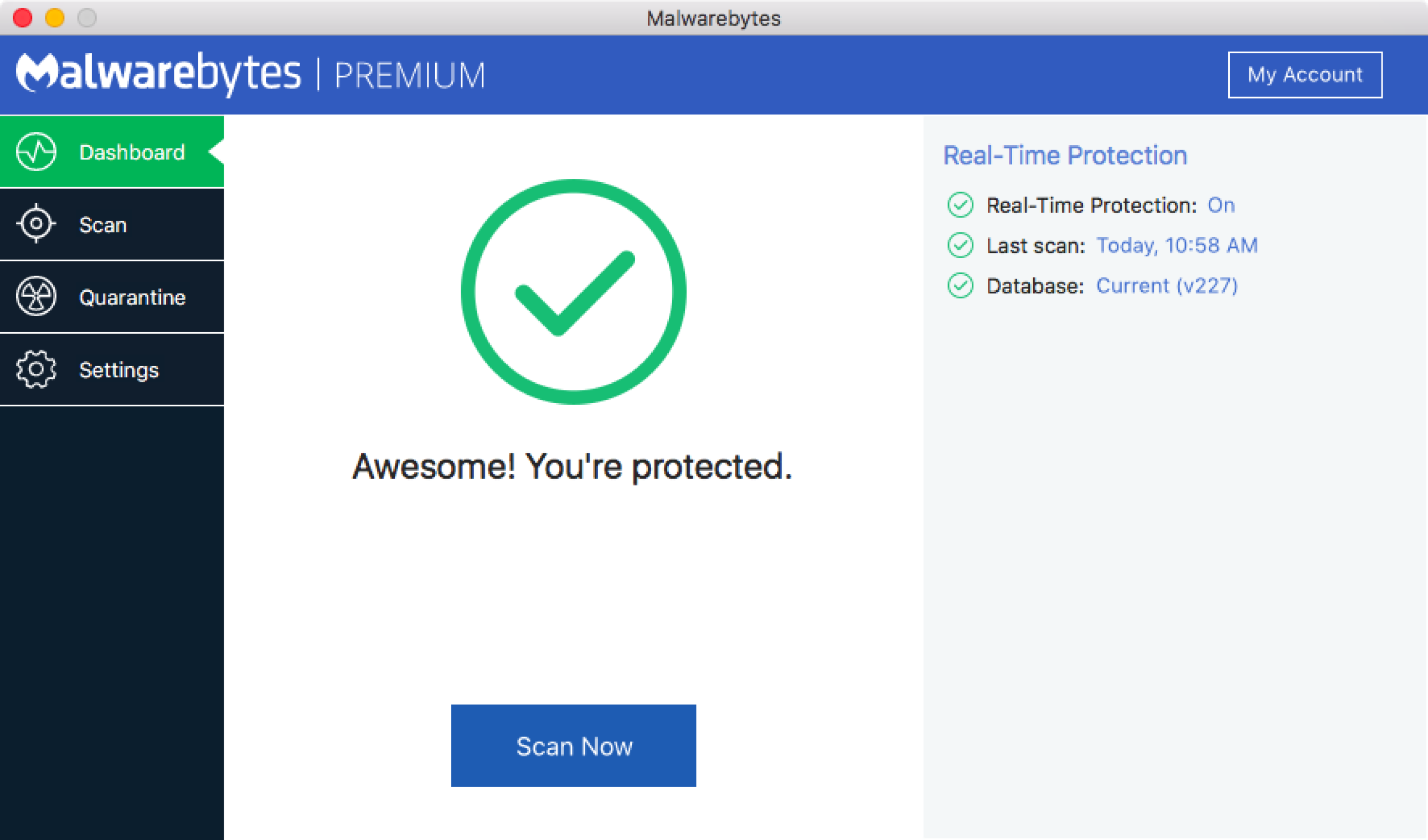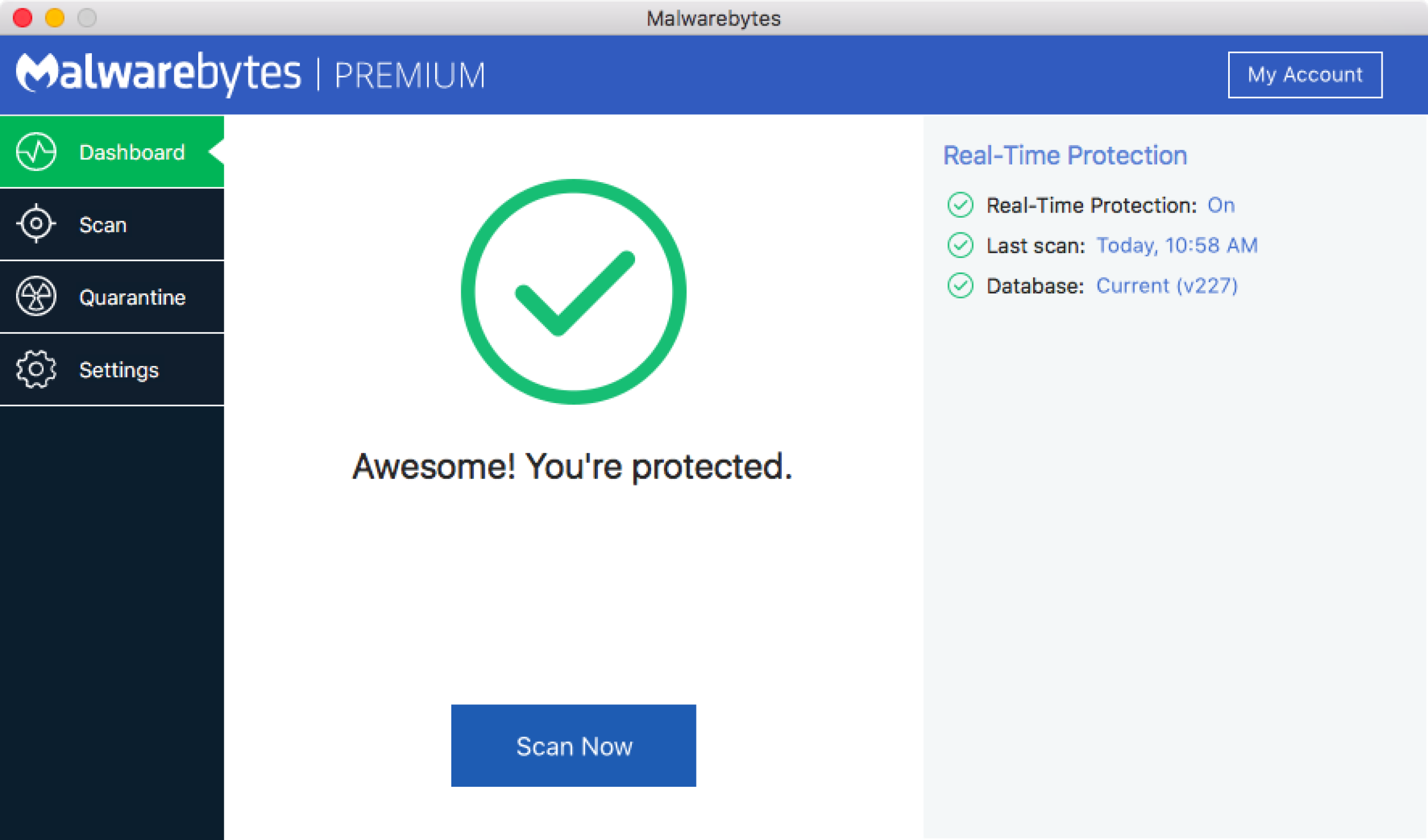 Malwarebytes is an anti-virus software that has evolved from a dedicated utility to a full-featured software. The Malwarebytes Free is its free version that offers a cleaning tool to help remove malware. 
Malwarebytes Premium is its first paid product that offers full coverage using a universal license. Among its features include protection from identity theft, ransomware, and malicious and fraudulent sites. 
Malwarebytes Premium is offered in a Home and Business edition. The Home edition is offered in Premium for 1 up to 5 devices and a Premium + Privacy plan — includes a VPN feature for Windows. Price starts at  $39.99 for one year and is good for one device. Premium + Privacy is good for 5 devices and costs $89.99 per year.
The Business edition is offered in For Teams (up to 3 devices), Endpoint Protection (up to 10 devices), and Endpoint Detection and Response plan (up to 10 devices). Teams costs $119.97 per year and can accommodate up to 3 devices. End Point Protections' price is $699.90 per year and is good for 10 devices while Endpoint Detection and Response costs $849.90 per year and is good for 10 devices.
Installation and Setup
Kaspersky
Installing Kaspersky takes a simple and streamlined process. The link to downloading the trial package is clearly indicated and the installer itself is light at 152MB. You need to accept the license agreement before the automatic download begins. Just click on the "Activate Trial License" to activate and complete the setup of the Kaspersky Anti-Virus 2020.
Once deployed, the software will display a prompt to ask you to link the application to your Kaspersky account; you close and ignore the notification window, though.
Malwarebytes 
Like Kaspersky, installing Malwarebytes is relatively easy and painless as well. Malwarebytes offers a 14-day trial of its Premium plan which reverts to the free version once the trial is up. To download the trial, simply click the "Free Download" button and the download will automatically start. 
To initialize, just locate and open the setup file and then follow the prompt. A set wizard will open up and you just need to click "Agree and Continue" to prompt the system to start the installation process. 
The installer is relatively light at 210MB as compared to other applications that are three times the size or more. Once installed, Malwarebytes activates immediately and silently runs in the background.
Malware detection, protection, and system performance
Performance is one of the most important factors to consider in a Kaspersky Lab vs Malwarebytes comparison.
Detection is the first step to fighting viruses. Kaspersky has the ability to detect all types of threats that can compromise your computer system including malware, trojans, and other online threats. This software deploys an automatic scan while you surf the internet or as you open an application while automatically updates on a regular basis.
Malwarebytes has three modes that can be activated to scan for malware and viruses: customer scanning, threat scanning, and hyper scanning. Once detected, it automatically quarantines the threat.
In AV-TEST's Internet Security April 2020 analysis, Kaspersky scored 5.5 out of 6 for protection while Malwarebytes scored 4 out of 6. As far as system performance, Kaspersky scored a perfect 6 while Malwarebytes scored 4. What this indicates that Kaspersky totally outweighs Malwarebytes in terms of providing protection and use of system resources.
User-friendliness
The interface user-friendliness is crucial, especially for novice users, as cumbersome navigation through the interface can negatively affect the overall user experience.
In terms of user interface user-friendliness, Kaspersky utilizes a simple interface donning white and green with a "Your protection is live now" message at the top to indicate the status of your system. All the functions are shown in the interface such as scan database update, backup and restore, parental control, safe money, password manager, privacy protection, and My Kaspersky. 
Since all the most important functions are displayed right on the main menu, this makes for good user experience as it saves you time locating and selecting the function button that you need. The "More Tools" button reveals extra functions that will allow you to monitor your network traffic and audit the software's activity.
The Malwarebytes dashboard greets the user with a big green checkmark to indicate that the application is running and your system is protected. A big "Scan Now" button is located just below the checkmark. On the right side is the application's real-time protection configuration indicating the web, exploit, malware, and ransomware protection.
Most of Malwarebytes' features are in the settings tab which can be a bit annoying for novice users as you scroll up and down to see which one you need to select.
Features
The Kaspersky Total Protection provides the most comprehensive antivirus protection with a firewall and other functions to scan and identify online threats, identity theft, privacy threat, and malware.
Privacy Protection –

The privacy protection filter blocks access to your computer's webcam while protecting against sites that collect information about your online activities. It also scans all files that you open, save, or run, as well as any incoming web traffic, and prevent unsafe scripts from running on your computer system.

Safe Money

– This feature protects you while doing financial transitions on the web. It can block the most common threats including keyloggers and man-in-the-middle attack (MITM).

Safe Kids –

Safe Kids gives you peace of mind while your child is browsing the internet. It keeps unsafe content away from your child and his device.

Parental Control

 – Apart from Safe Kids, Parental Control provides you with the ability to filter and track your child's online activity including safe search, gaming restrictions, unsafe content search.

Data Protection

– This feature encrypts your selected folders and files while the file shredder tool permanently removes deleted files. Check out

this guide

to know more about backup tools.

Password Manager

– This feature allows you to store your sensitive information including passwords and card details.

VPN Secure Connection

– This is a free service with a 200MB daily cap (300MB if you connect your application to your My Kaspersky account). You have the option to upgrade to unlimited data allowance, though, for $4.99 per month. 
If you are still on the lookout for a more robust VPN software, this VPN software research article is a great place to start.
While the Malwarebytes Premium provides basic protection from viruses, it lacks other nice-to-have features such as data encryptions, online payment protection, and unsafe content filtering.
Scan

– You have three options when looking to scan your computer. Threat scan ios the recommended option which checks memory, startup, registry, and file system objects.  The Custom scan allows you to specify what and where you want to scan. The Hyper scan quickly scans memory and startup objects.

Ransomware protection

– This feature detects and halts attack before it wreaks havoc on your computer.

Malware protection

– The malware protection feature detects malware codes and any unwanted programs that attempt to run on your computer.

Web protection –

This feature restricts access to websites that have been flagged as suspicious such as sites known for phishing activities.
Having difficulty scanning through and managing your files lately? Check out this file management research article to learn what tools can you use to make this task easier.
Kaspersky Lab vs Malwarebytes Comparison: The Verdict
Based on our Kaspersky Lab vs Malwarebytes comparison, Kaspersky outranks Malwarebytes when it comes to features and performance. Malwarebytes makes up for good customer service and experience. Kaspersky provides more options for licenses for affordable prices. Ultimately, the best solution is one that fits what you're looking for and budget.