In today's modern age, having a computer program such as Artificial Intelligence (AI) Software is of great help. It can help businesses increase their efficiency and productivity by having something that functions as a human does.
Artificial Intelligence Software aids its users with features like machine learning, speech and voice recognition, and virtual assistance, among the many. It provides all these functionalities by mimicking human behavior by learning several data patterns and insights.
Among the several software available in the market are IBM Watson and Dialogflow. If you are having trouble choosing which one is best for your business, this IBM Watson vs Dialogflow comparison will help you weigh your options.
IBM Watson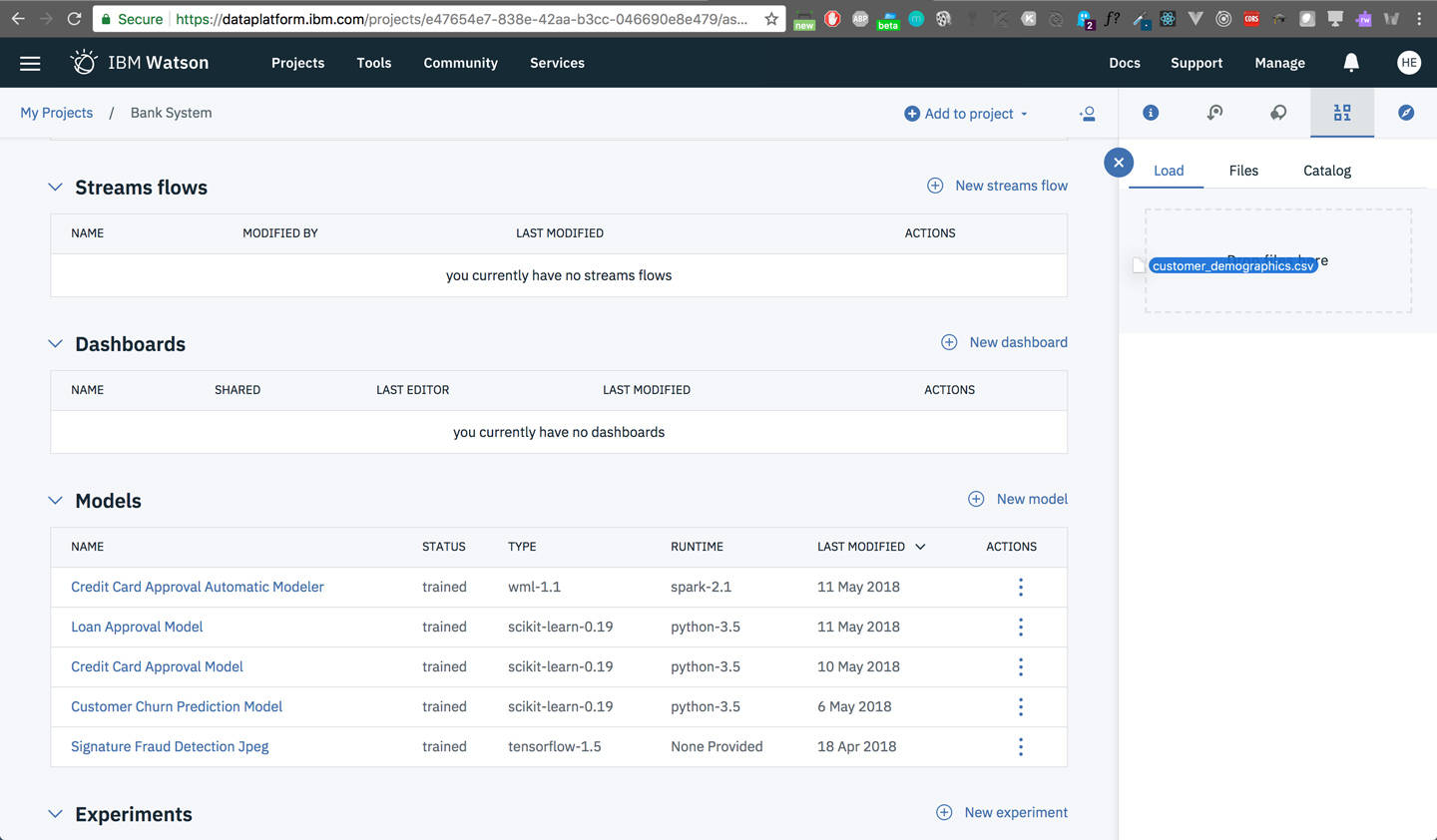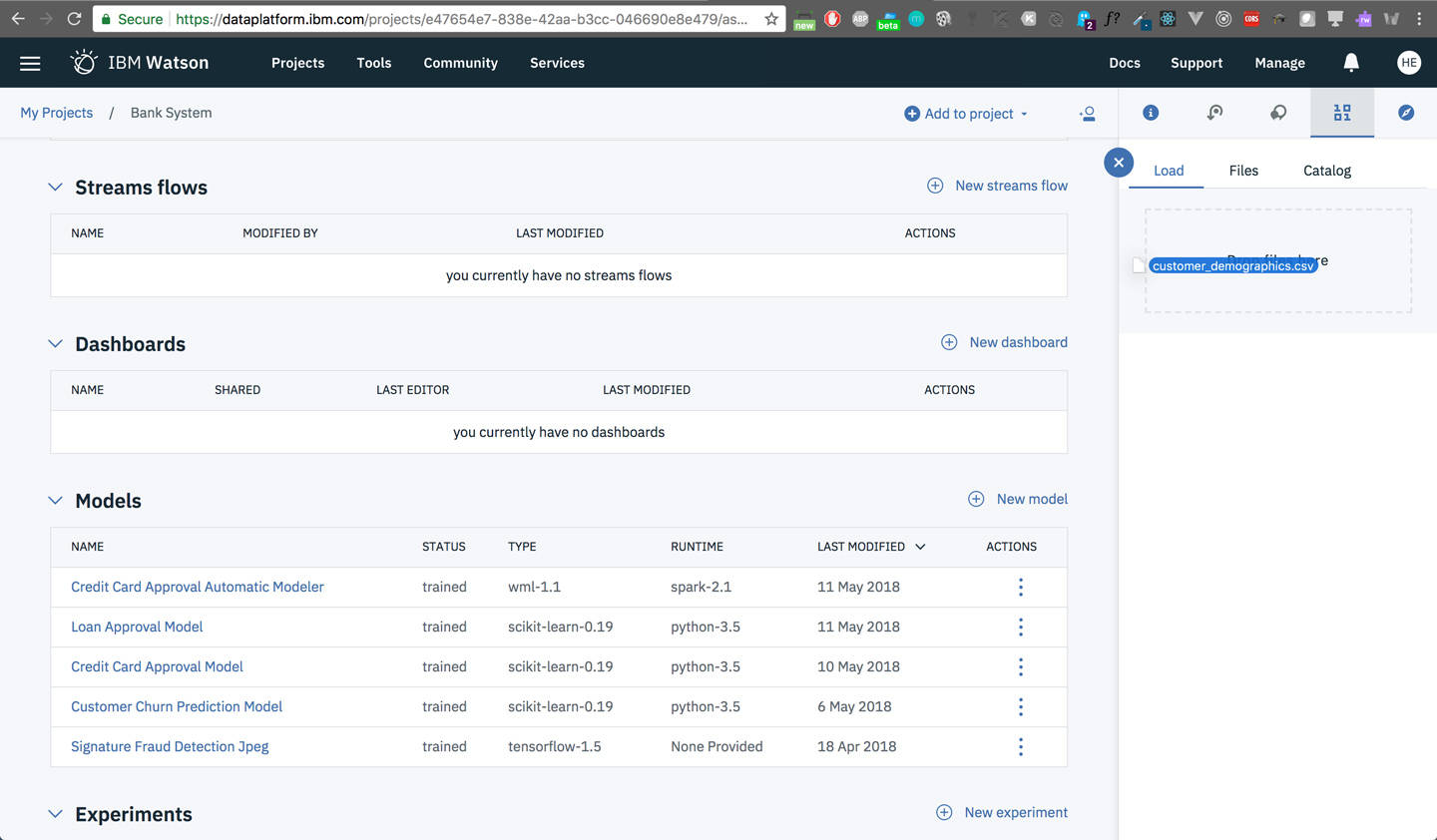 Overview
IBM Watson defines itself as a data analytics processor that functions by analyzing human speech. This analysis is then used to produce meaning and syntax for the user's preference. With the extensive repository of data, IBM Watson then utilizes it to perform analytics.
Such analysis helps answer human-posed questions, eliminate the need to spend substantial time. Answers can be acquired as quickly as a fraction of a second. With these on hand, businesses save a considerable amount of time and become more efficient and productive.
With its capacity in both cognition and analysis, it provides answers to questions that no single company can solve before. Our list shows that IBM Watson not only reacts quickly to human speech but also instantly processes a comprehensive coverage of data. Upon collecting new data, it is then stored in the software's repository with the help of machine learning.
These new data will be useful so the Artificial Intelligence software can expand its knowledge on different subject areas. As a result of this acquisition, IBM Watson becomes more capable of bringing valuable insights to its users. The software is widely used by a lot of industries, ranging from cybersecurity to end users like physicians and marketers.
Its current customer base is already providing a competitive advantage through predictive analysis and problem-solving. This provides businesses and other end users different projections useful in allowing them to return more value to their clients.
Pros and Cons
IBM Watson is one of the leading software in the industry among several Alternative Intelligence (AI) providers. If you are a business looking for a trusted computer program, choosing IBM Watson will be a good choice given its reputable position in terms of software ranking.
The software also provides its users access to understand the behavior of their customers better. With the help of its repository of data and analysis, you can get valuable information you can use for future customer interactions and engagements. Additionally, IBM Watson's machine learning and Artificial Intelligence work hand in hand to provide a more personalized experience to your customers.
This IBM Watson vs Dialogflow comparison shows how the former provides access to chatbots for its users. These chatbots are designed intricately to feel as if the customers are talking to a real customer representative at the end of the other line. However, the software does not only focus on the benefits the customers of its users can get.
IBM Watson also considers employee behavior for the benefit of the business. It leverages employee intelligence so it can take advantage of the expertise of everyone within the company. This is made possible by gauging both behavior and sentiments to improve people's performance and relationships within the workplace.
Aside from the software's strong points, it is equally as important to know their negative ones. With IBM Watson, users suggest that they find it difficult because the software is only available in the English language. This gives a limitation on the locations where it can only be used.
Also, users of IBM Watson say that the software is difficult to maintain and is not capable of processing structured data directly. The program also takes time to integrate with the services of a business and is targeted towards a more prominent organization. IBM Watson is priced higher than other software, limiting the organizations that can afford to purchase their plans.
Dialogflow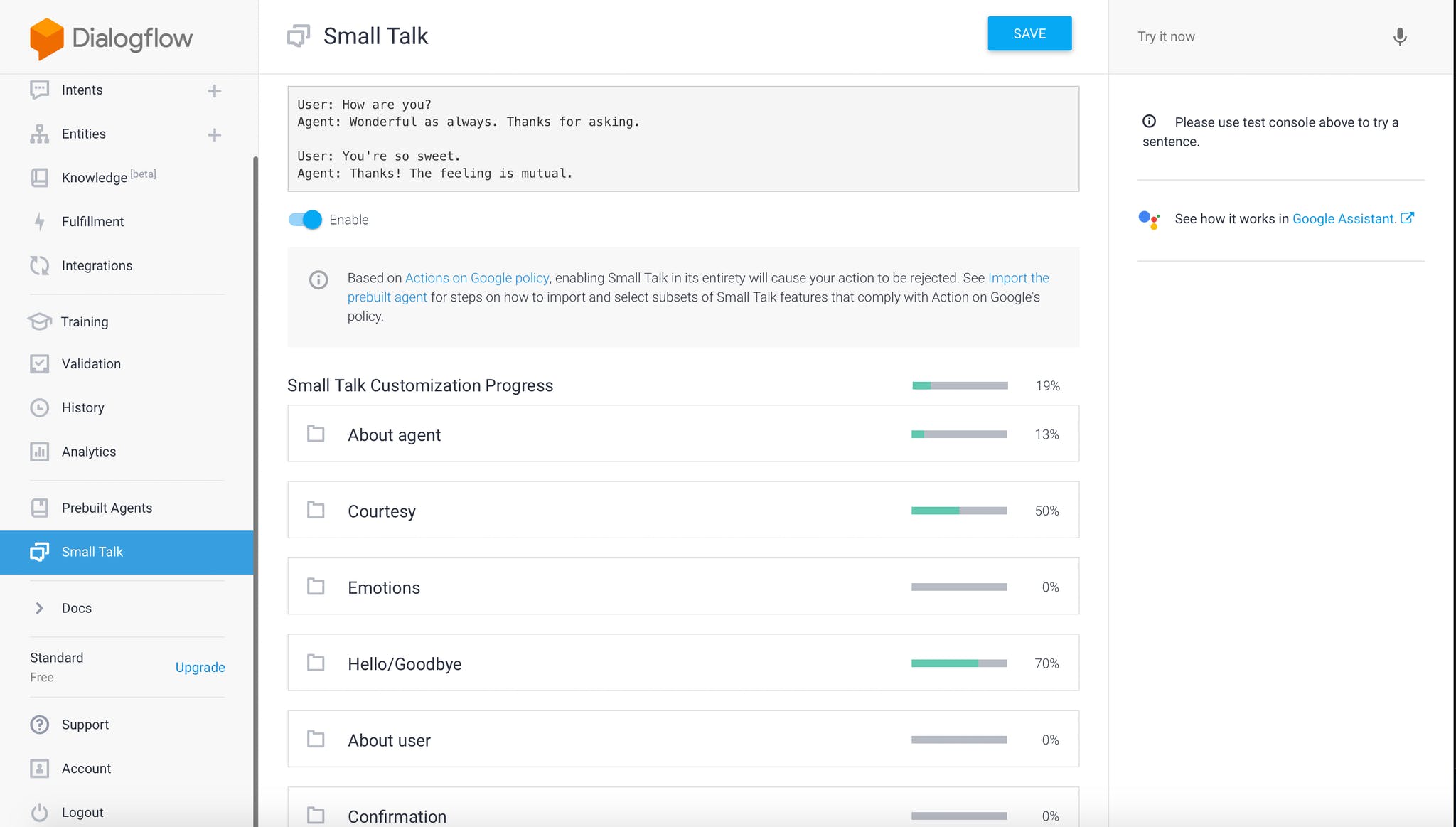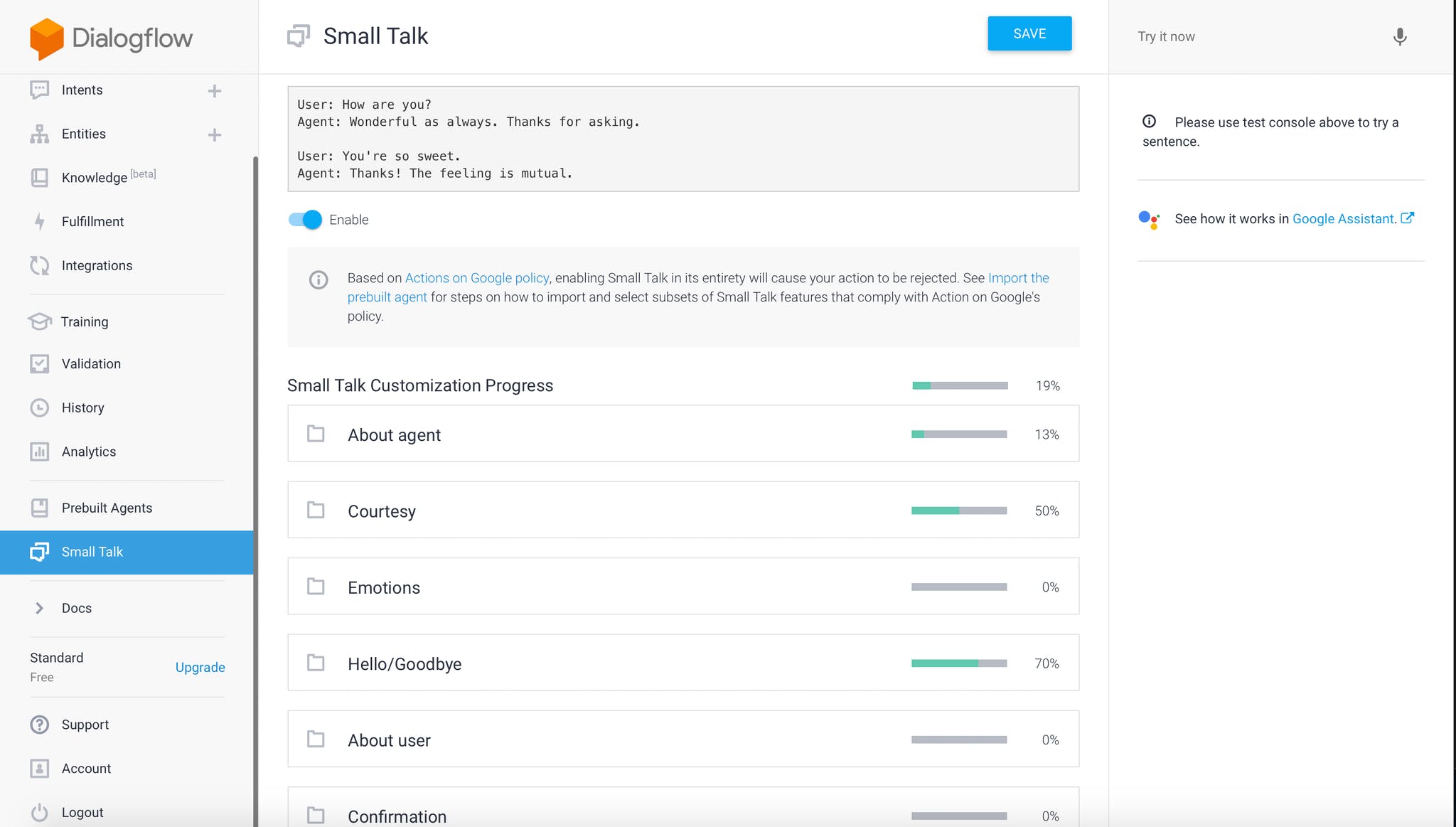 Overview
Dialogflow, similar to IBM Watson, is a platform that enables human-computer interaction. The program is rooted in natural language conversations, and it allows developers to give their users various ways to interact with their interfaces. This is done with both voice and text exchanges supported by artificial intelligence.
Additionally, it gives access to different types of technologies. It has an inbuilt machine learning and a technology that enables natural language processing. With these functionalities, users can focus more on application development and eliminate the task of creating in-depth grammar rules. Additionally, you can also check our best data visualization solutions 
Pros and Cons
One of the main benefits of using Dialogflow is its connection with Google. The software is supported by Google's technologies that are dedicated to machine learning. With these technologies, agents of developers can learn how to extract information from a conversation. As a result, they can better understand the intent of the user.
Though Dialogflow provides a machine customers can talk to for their queries and concerns, businesses must still make sure that it does not come out as programmed as it is. The software provides this so that it brings the kind of customer support that is personal and still tailored to their concerns.
The computer program also made sure to not only deliver answers to the questions of your customers. It also provided a means to make algorithms so agents can have small talks with their users. This software asks for different phrases on different topics or lines that are most likely to be encountered in a conversation.
Emotions and confirmations are only two examples of these lines that enable interaction, with no service requests or queries involved.
Features
In this section, we'll discuss the IBM Watson and Dialogflow comparison in their features.
1. Machine Learning
Both IBM Watson and Dialogflow support machine learning with their software. This automatically acquires the necessary data and information from the end-user so it can improve their experience. With machine learning, there is no need to program the system and input data explicitly.
With machine learning, IBM Watson and Dialogflow can quickly provide and access data to its users. These data are useful for the business to make sure that the program is tailored to their needs and demands.
2. Chatbots
Aside from machine learning, both IBM Watson and Dialogflow have chatbots to answer the queries of the user's clients. What is even better is that these chatbots are designed to interact just like a real human does. Because of this, users can provide a more natural experience to their clients and make it feel more natural.
3. Insights and Analytics
Insights and analytics are essential so businesses can create decisions to mitigate the effects of unfavorable circumstances. With these two present in both computer programs, users can preempt the things their business is about to encounter.
As a result, they can create action plans and mitigate the effects of particular instances. Analytics also enables you to gauge and quantify the impact of the change you plan to make on your strategies.
Pricing
In terms of pricing, both IBM Watson and Dialogflow offer plans based on quotations. The difference, however, is that the former has an option for monthly payments. Dialogflow, on the other hand, does not have this pricing model but as a free plan instead.
The starting price for IBM Watson is at $30 paid monthly, for every user. It has another plan for professionals priced at $80 per user per month. This plan offers more storage and a more significant number of data connectors.
On the other hand, Dialogflow has no starting rate, as it depends on the quotation and the requests you make. It has a standard plan for free, with unlimited text requests. However, voice requests are limited to 15,000 every month.
Integrations
With software, integration is defined as the process of pooling together different kinds of software sub-systems. Through these sub-systems, users can create a single unified system. Businesses need to have integrations for software due to a number of reasons. This includes transferring from one system to a new database system, which provides for cloud-based data storage.
For IBM Watson, its integrations include Erxes, HumanFirst, Chatbase, JAICF, Landbot, and Botsociety-2. Dialogflow, on the other hand, integrates with tools like Erxes and HumanFirst.
Which one is better?
Like how it always goes, no answer will fit all businesses when choosing an Artificial Intelligence (AI) software. You must first consider several factors that will eventually lead you to the option that can cater to your needs the most. Though both IBM Watson and Dialogflow have their fair share of strengths and weaknesses, it will depend on how you put weight on these factors.
Aside from that, you must also take into consideration the size of your business and your capability to access their plans. It is only until then when you can narrow down your options and come to the software that is most suited not only to your needs but also to your capacities.