Originally, VPNs (Virtual Private Networks) served only one purpose: to establish a secure connection between two networks over the Internet. That is hardly the case nowadays, as VPNs are now more commonly used to bypass geo-restrictions on sites and applications. With streaming sites and other applications blocking internet users from accessing various types of content, VPNs have become increasingly popular solutions, helping users access websites that are not available in their geographical locations.
Even so, VPNs remain highly useful to users who want to shield their browsing activities from prying eyes. Basically, they exist to mask your location and online identity, providing some control over how you are identified and protecting you from anyone who attempts to intercept or steal your data.
Regardless of how you want to use a VPN, this guide should help you understand all there is to know about VPN services—their key features, benefits, pricing models, and other important details. Below, you'll find more information about how a VPN works.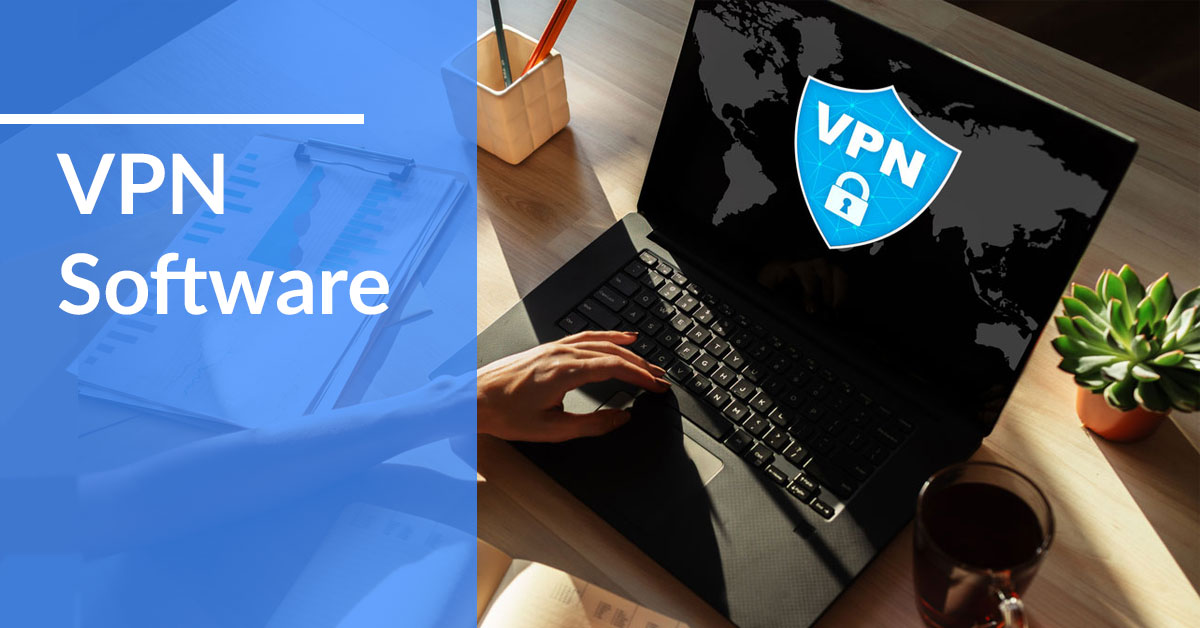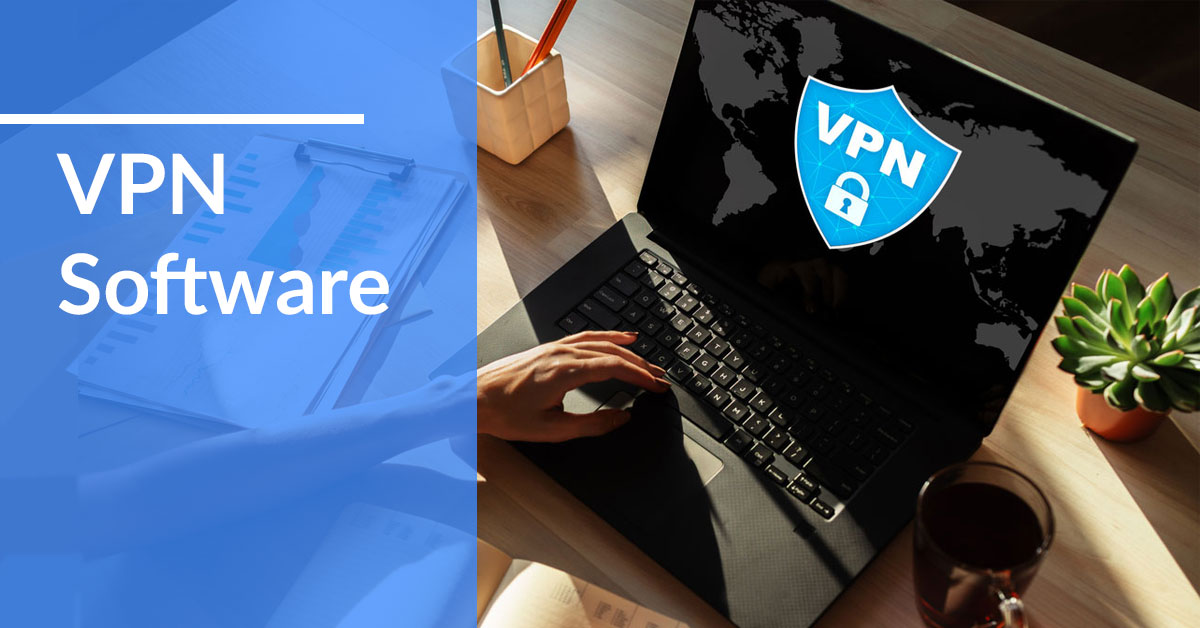 Best VPN Software Table of Contents
What is a VPN Software?
A VPN, or virtual private network, is a type of service that secures your data and online identity on the Internet. It connects your smartphone, PC, or tablet to another server, allowing you to browse the Internet using another IP address. It utilizes different types of encryption protocols so you can securely connect to another server. This comes in handy, especially in cases when you need to connect to a public network.
To better understand how a VPN works, it's best to think of an actual scenario where it might be used. For instance, you need to connect to a public Wi-Fi connection from a coffee shop and there's no way to find out if the network is legit and safe, or if it's run by a cybercriminal attempting to steal your data. By using a VPN, your traffic becomes heavily encrypted, making sure that no one will be able to intercept your data. This way, your online identity remains safe and secure from prying eyes.
A VPN is also more commonly used to access blocked or geo-restricted sites. American media sites such as Pandora, Hulu, and Netflix often have geo-restricted content. A VPN does the trick of securely tunneling your traffic to a restricted server, letting you access these websites or applications that would otherwise be blocked in your country.
List of Best VPN Services
VPNs bring myriad benefits to their users—encryption, security, and anonymous browsing only being some of them. With so many VPNs to choose from, it's important to find the one that matches your needs. Below, we compiled some of the best VPNs that you can choose from.
Benefits of Using a VPN
Every time you go online, you're transmitting some sensitive data about your personal identity: account passwords, credit card numbers, banking data, and other crucial info. A VPN adds security and confidentiality to the data you transmit online. It increases your online safety whenever you browse the Internet, ensuring that your data is safe from hackers and other cyber threats.
Access to blocked sites
With a VPN, you can access any geo-restricted website or application. It allows you to use an IP address from a location permitted by the site, enabling you to bypass any kind of geographical location. This way, you can have maximum internet coverage.
Privacy
Most service providers today constantly track web visitor activity and data. Some websites do this to collect data and use it for targeted advertising, whereas some use it for analytics purposes. Thus, a VPN comes incredibly useful to mask your online identity. This means your IP address, search history, location, and other sensitive data are protected from service providers that want to access your browsing activity.
Remote access
With remote work becoming a norm for many companies today, businesses that have restricted content rely on VPNs to allow employees to access company data regardless of their location. By using a specific type of VPN, namely a remote-access VPN, businesses can rest assured that their remote employees are using a secure connection to access their network.
Escape from bandwidth throttling
In some cases, a VPN is used to escape bandwidth throttling—a situation where some ISPs attempt to slow down your Internet speed while accessing a certain website at a specific time. A VPN helps by encrypting your device's traffic and thwarting sluggishness caused by bandwidth-throttling.
Types of VPN Services
As you now know, VPNs come highly useful in securely connecting to a network over the Internet. However, there are different types of VPNs available in the market today. If you want to take advantage of a VPN's maximum potential, then you should be able to pick the right one that would cover your needs. Basically, there are two main types of VPNs: remote access VPN and site-to-site VPN.
Remote access VPN. A remote access VPN allows you to establish a connection with a private network and access its services and resources regardless of your geographical location. This type of VPN is mostly ideal for business use since it's capable of linking the networks of different office locations.
Site-to-site VPN. A site-to-site VPN, sometimes called router-to-router VPN, is used mainly by large companies with branch offices in multiple locations. Basically, it connects the network of the main office location to another geographically distant office location. One router acts as a VPN client while the other as a VPN server, establishing a private and secure network connection.
Key Features of VPN Services
When choosing a VPN, it's important to understand the features that every VPN service provider offers. Below, we compiled a list of critical features that you must look for in a VPN service provider.
Security. Advanced security protocols will help protect your data from online threats and ensure the privacy of your browsing activities. A VPN's security features should be able to protect you from malware and phishing attempts, as well as from other cyber attacks. Security protocols usually deployed by VPNs, range from advertising and malware (malvertising) blocking to automatic Wi-Fi protection.
Kill switch. A kill switch actively monitors VPN connection failures. Think of it this way: the moment a private server detects your VPN, your true IP address will be exposed. With a kill switch in place, the transfer of data is immediately shut down, ensuring that no one else will be able to intercept your traffic without your knowledge.
Mobile compatibility. Most VPN services offer client software for Windows PC, but the real value of a VPN lies in its mobile support. It provides added security to your mobile device when you are working on the go, especially when you need to connect to a public network outdoors.
No-log policy. Some VPN services have logging policies, which keep a record of your browsing activity for months. This data can be turned over to authorities or can fall into the wrong hands if you're not careful. Thus, a VPN with a no-log policy ensures that all the data you send over the Internet is not being tracked or monitored.
Multiple server locations. VPNs allow you to choose from a hundred server locations to gain secure access to a blocked website or to a private server. The more server options to choose from, the wider your browsing coverage becomes. Thus, it's crucial to look for a VPN that serves plentiful server locations.
Latest Trends
The latest VPN trends will help you understand where this technology is headed. Below, we compiled the current VPN trends you must keep a lookout for:
The mainstream usage of VPNs
In the past, VPNs were deemed too complicated for the average Internet user, but as it hits the mainstream, many VPN providers are opting for a straightforward and user-friendly architecture of their technology. In order to reach a wider scope of users, more easy-to-use VPNs are emerging in the market.
Newer technology and security protocols
As cyberthreats become more ominous and identity theft statistics grow worse by the minute, VPN service providers are rising to the challenge by providing newer privacy and security protocols. Many VPN providers are constantly developing new methods to combat online threats and protect user's data against prying entities.
Rise in BYOD
With companies now putting in place a bring-your-own-device policy, VPNs come helpful in ensuring the secure connection between the employees' devices and the company's network.
Potential Issues in Using VPN
Below, are two potential issues that may arise when using a VPN:
Limited understanding of the technology. To ensure that your privacy and security needs are fully covered, you need to have a good grasp of how VPNs work. With limited knowledge of VPNs, you run the risk of paying for a service that's not up to industry-standard protocols. There are straightforward and user-friendly VPN providers in the market today, but a better understanding of this technology can help you maximize the potential of your chosen VPN.
Reliability of VPNs. Even if you already have a VPN in place, its performance and reliability still lie on the provider's end, so it's important to choose the most dependable and affordable VPN you can find from the get-go. Otherwise, your VPN may not be enough to keep your online data safe from anyone trying to steal it.