Before, consumers pay cash to purchase products or services successfully. However, this process poses limitations due to different locations of businesses and buyers. There may also be difficulties due to varying currencies. Fortunately, technological advances allowed organizations to collect payments from clients around the world.
Through online payment gateways, companies can now link their ecommerce site to other systems to accept credit cards and other payment methods. With the said applications, you can reach a wider audience with a more secure process. Affiliate networks also use these online services; hence, they help improve your marketing strategies. Check our list of the best payment gateway services to help you collect payments from customers worldwide.
Included on the list is Stripe, one of the leading payment gateway services. In this article, you will know how WorldPay performs alongside Stripe. Although one has a higher rank than the other, it doesn't mean that you will not consider using its services.
About WorldPay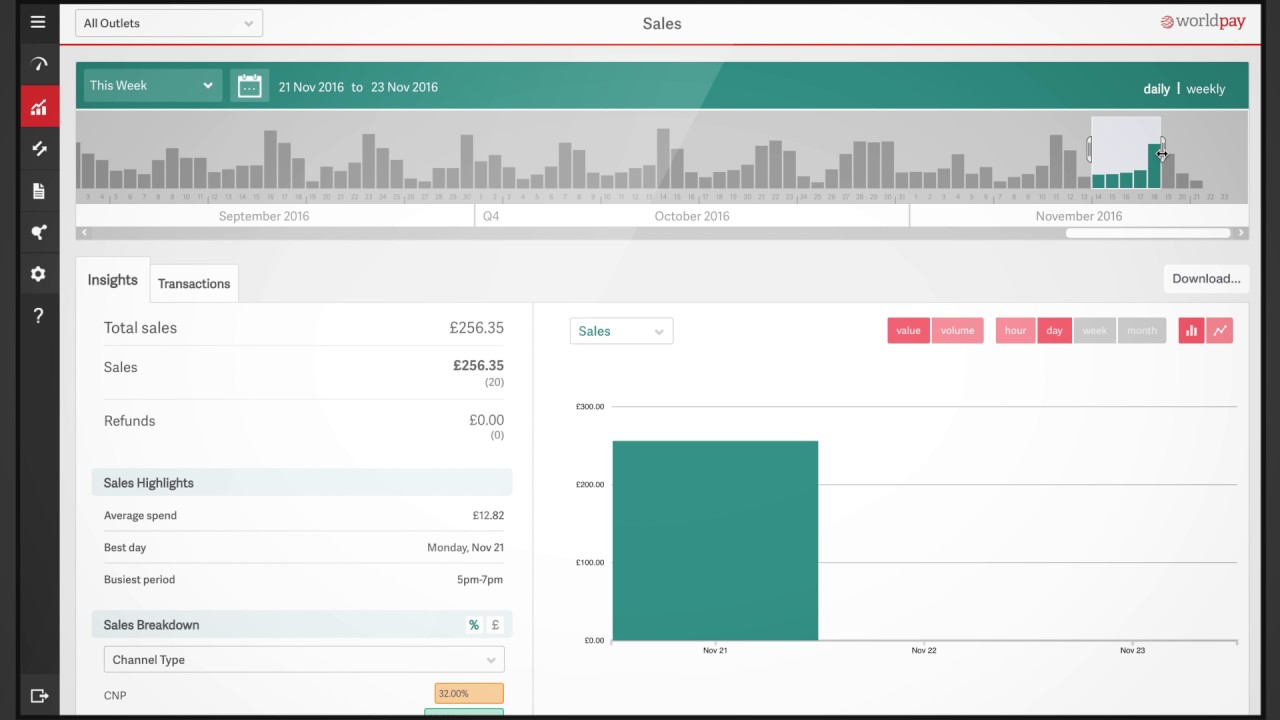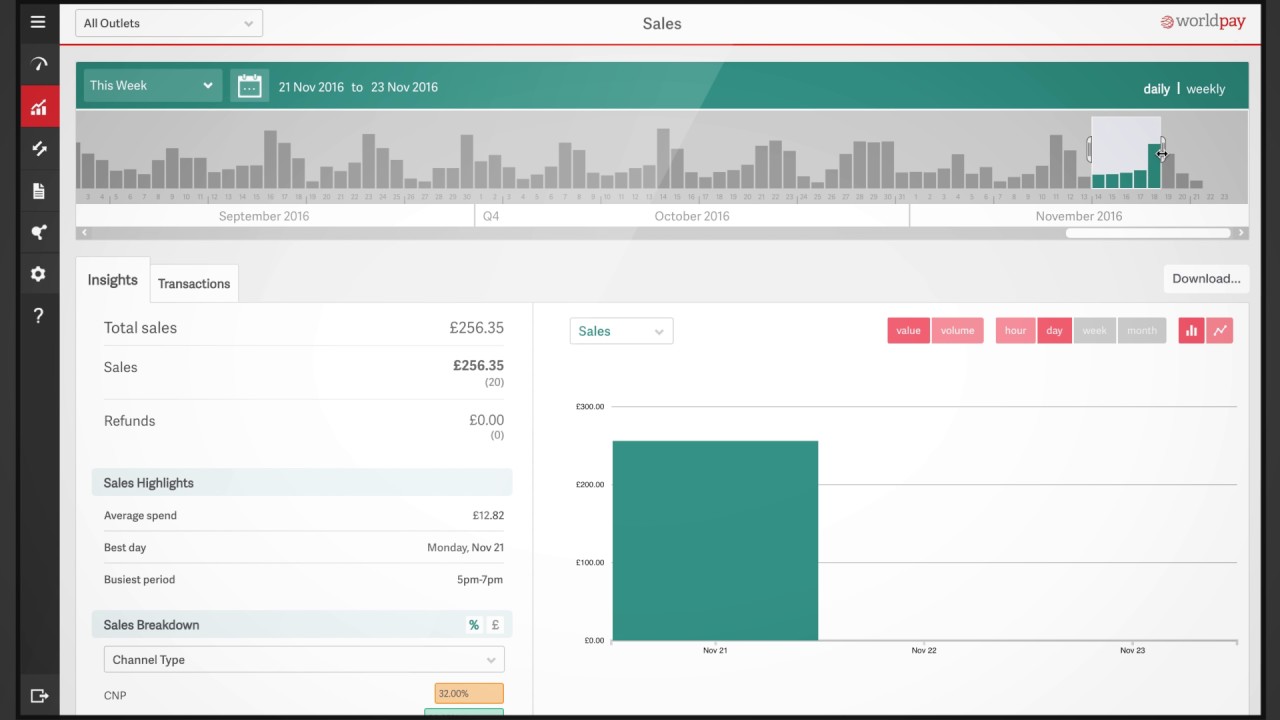 WorldPay is a web-based payment gateway system that focuses on merchant services, ATM processing, and fraud detection. The London-based company also processes investments from organizations and provides the latest stock updates to inform investors. However, businesses are the only ones who can collect fees through WorldPay. Individuals with no business permit cannot gather payments for their services or products.
About Stripe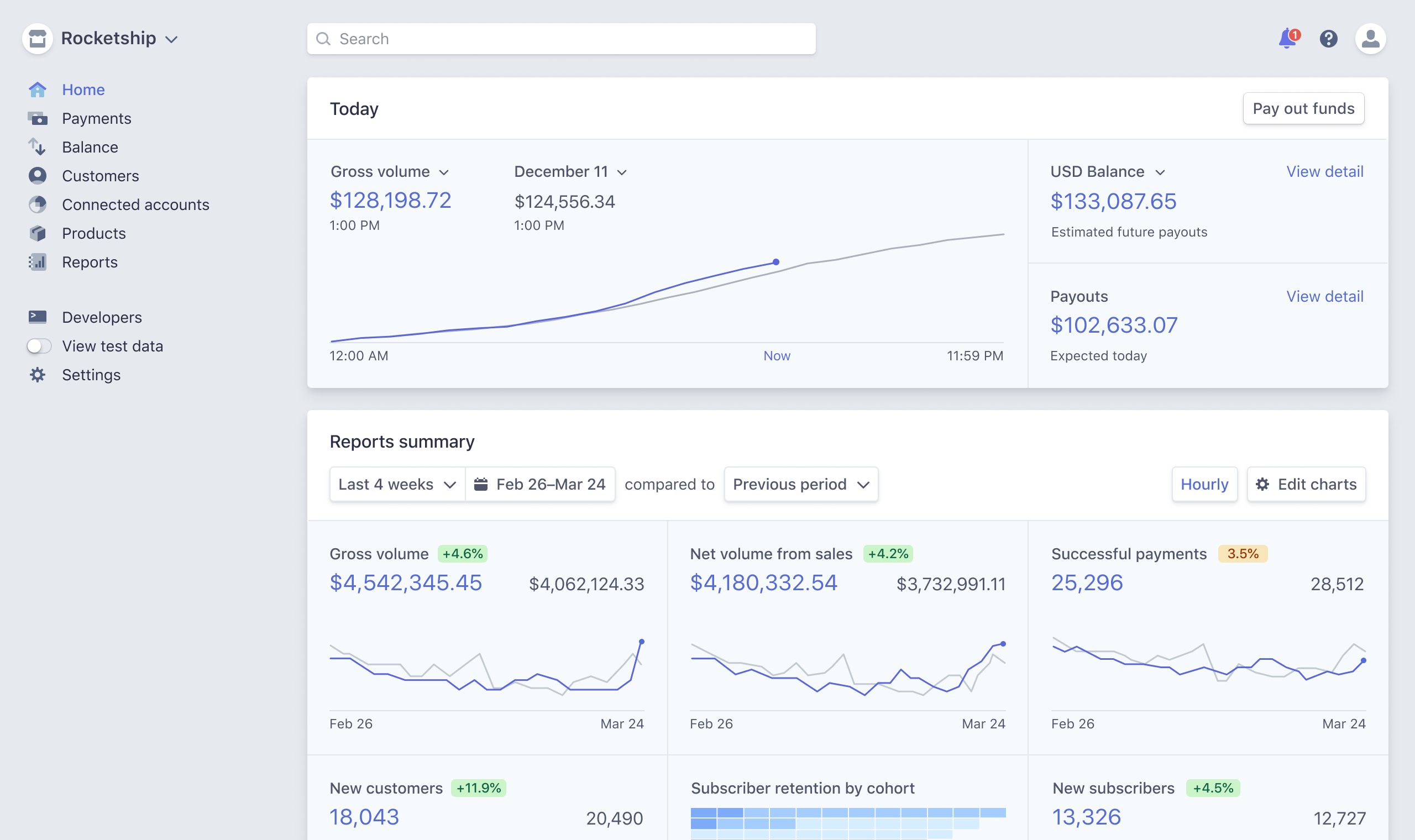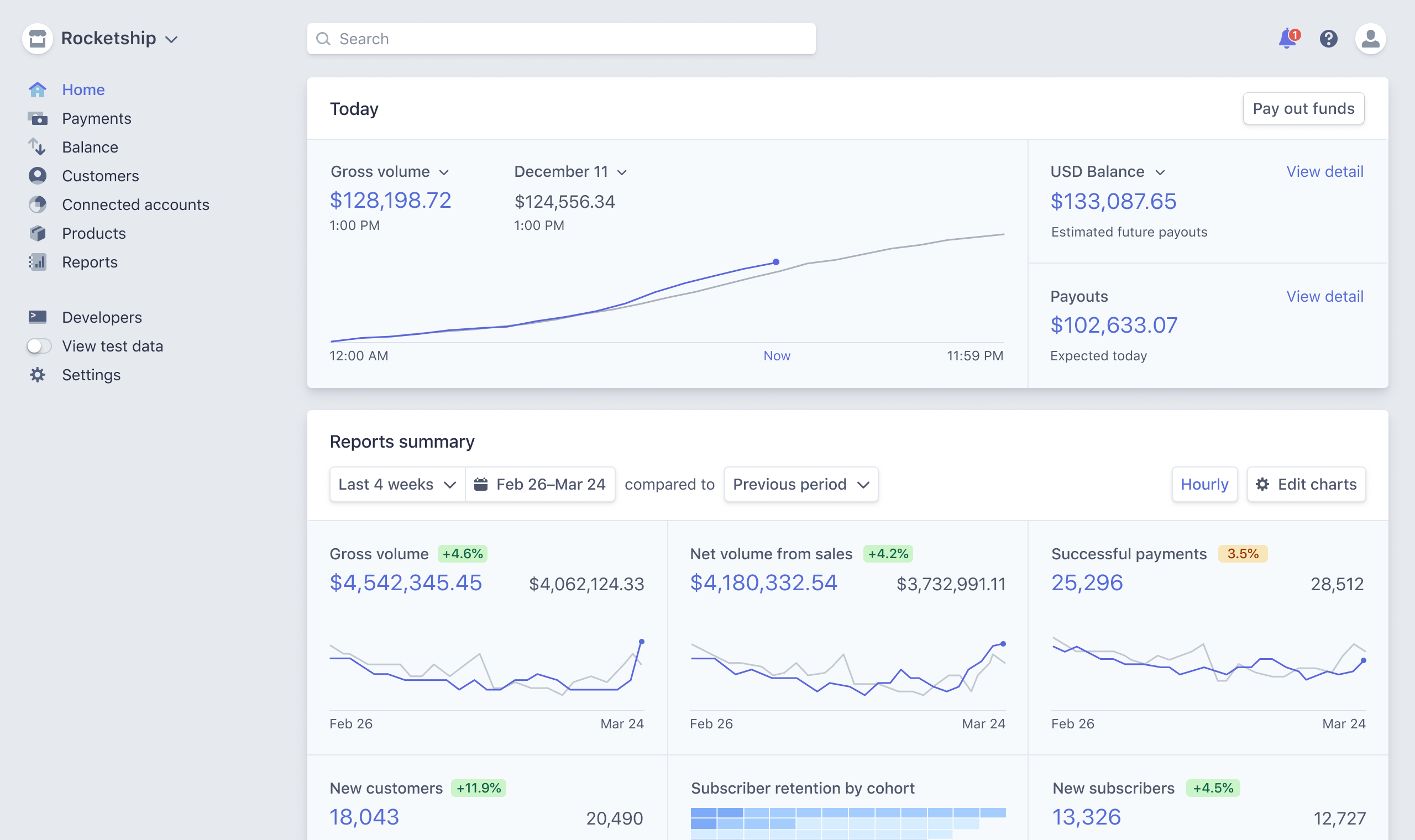 Alternatively, Stripe is a California-based payment gateway service. Unlike WorldPay, this platform offers a payment processing solution to individuals and businesses alike. Hence, even merchants with no business permit can collect fees through Stripe. Moreover, the company provides an application programming interface (API) access that businesses can integrate with their ecommerce websites. This way, they can ease the process of online money transactions.
Comparison of Features
Since you already have an introduction to the two programs, it's now time for the main WorldPay vs Stripe comparison. In this article, both platforms will be evaluated based on shared features, such as payment methods, currency processing, fraud management, languages, direct payment link, invoicing, reporting tools, supported devices, integration, and fees.
Payment Method
The point of payment gateway services is for merchants and buyers to have convenient money transactions. Fortunately, both WorldPay and Stripe accept diverse payment methods.
Besides debit and credit card transfers, WorldPay also supports bank accounts, digital wallets, pre-payments, and post-payments. This way, you can transact with more buyers since you can offer your products and services even to clients who do not have credit cards, those who do not want to disclose their card information, and those who are used to paying with cash.
On the contrary, Stripe accepts ACH credit and debit transfers. This functionality is not available with WorldPay; hence, Stripe offers more payment options for consumers. As a result, businesses that use this program can reach out to more people. Like WorldPay, Stripe also accepts payments from other channels, such as debit and credit cards, and e-wallets. However, it does not support post-payment, unlike its competitor.
Both platforms lack in their supported payment methods. WorldPay does not accept ACH debit and credit transfers, while Stripe does not allow post-payment of goods and services. Thus, no gateway solution poses an advantage when it comes to accepted payment methods.
Currency Processing
More businesses are using shopping cart software services to promote their products and services to people around the world. As a result, you can have increased sales and improved brand awareness. Compare shopping cart software reviews to help you decide which platform to use. However, when buyers transact with international sellers, they want to use online payment services with reasonable currency conversion and straightforward currency processing. Due to this buyer sentiment, it is crucial to look for a software tool that can help you gain more international clients.
With WorldPay, the system automatically converts payments that are not in your preferred currency. This way, you can compute profits and taxes efficiently. This way, you don't need to estimate values based on changing foreign exchanges. WorldPay's process can also help you declare actual earnings in your tax declarations, thereby helping you avoid legal sanctions.
Similarly, Stripe accepts payments from buyers that do not use your preferred currency. This platform supports over 135 currencies, and this feature gives you an advantage over other sellers. You can also avoid conversions if you have multiple bank accounts that include the shopper's preferred currency. Stripe mentions this on their guide, while WorldPay only gives details of their conversion process.
Hence, Stripe wins in the category of currency processing since it provides more options for both merchants and buyers.
Fraud Management
Both WorldPay and Stripe adopt industry-compliant security layers and processes for their clients. But, they utilize different methods to let you experience secure online transactions.
WorldPay uses point-to-point encryption (P2PE) to minimize fraud and reduce the risk of every transaction. Aside from safeguarding your money, this technology also protects your data from security breaches. What's more, WorldPay's processes are compliant with the Data Protection Act of 1998.
On the contrary, Stripe uses 256-bit AES encryption to hide your card information from uninvolved individuals. Its public website also forces HTTPS and HSTS to ensure safe connections. If you want to send card information, the system provides a data migration PGP key, which is unique for every transaction.
In this WorldPay vs Stripe comparison article, no payment gateway service has an advantage in fraud management since they both guarantee safe money transactions between sellers and consumers.
Direct Payment Link
Payment gateway services must have a direct payment feature to ensure the utmost convenience. Through this function, sellers can pay their purchased goods quickly. This process also means that you can collect fees as soon as possible.
With WorldPay, you can create a customized link for your customers. This process is possible through the Business Manager tool. You can then share this URL through emails. After clicking the link, they will be redirected to a payment page with your brand and logo. Besides, you can track successful purchases through the Business Manager feature.
Stripe does not include this capability, but it allows you to direct clients to a Client-Only checkout page. Fortunately, you don't need to host your page to take advantage of the Client-Only feature. Thus, WorldPay offers more functions when it comes to generating direct payment links.
Invoicing Capabilities
WorldPay lets you generate weekly, monthly, and yearly invoices. The system also permits you to create manual invoices and credit notes. In WorldPay, you need to execute nine steps before making an invoice. First, you need to choose the Reports option; second, click the Invoice History button. Third, the system requires you to set your preferred Invoice Period and then enter an Invoice Number. The fifth step relies on your type of invoice, whether it is a recurring or one-time payment. Sixth, you must select the Merchant Code from the drop-down list; seventh, select among the available formats: a web page, Excel file, or Comma Separated Values (CSV). For the eighth step, you need to select the Output parameters, and after that, you can now generate an invoice.
Like WorldPay, Stripe allows for recurring billing statements. It has a different procedure since you only need to execute six steps before you can create an invoice in Stripe. First, go to the Create an invoice page then select Add new customer. After clicking the said button, the system requires you to input your buyer's personal information. Finalize the details by clicking the Add customer button. The fourth step asks you to input the product's description and price. You can now send the invoice; however, email verification is still required for security purposes.
In this WorldPay vs Stripe comparison, Stripe is the clear winner in terms of invoice generation.
Analytics
Both WorldPay and Stripe offer comprehensive features outside of online payments. These web-based platforms also provide you with data-backed reports that can improve your marketing strategies and increase sales.
WorldPay notifies you of customer reviews from different websites. Aside from monitoring brand reputation, you can also track competitors' prices, coupons, and discounts. What's more, the system allows you to compare your business' growth rate with nearby companies in the same niche.
Similarly, Stripe enables you to track your business' growth by monitoring total sales, subscriber retention rate, and lifetime value of customers. Your business' data is updated daily; hence, you can view how some days perform than another sales day.
When it comes to reporting tools, WorldPay offers a more comprehensive analysis since it can monitor other businesses' progress.
Integrations
WorldPay and Stripe both offer access to API. You can then integrate the two services with your ecommerce sites. Here is a list of the best website builder software that you can use to create online stores.
Additionally, they have numerous integrations. WorldPay connects with ApplePay, PayPal, and QuickBooks, among others. Alternatively, Stripe integrates with, but not limited to, Visa Checkout, Sage Business Cloud, Taxamo, and Amex Express Checkout. Thus, they offer the same capabilities with their integrations.
Costs and Fees
When it comes to pricing plans, WorldPay offers two options. You can pay as you go with 2.75% and an additional fee of ₤0.20 every transaction. This payment supports both credit and debit card transactions. The second option requires a monthly fee of ₤19.95 with a 2.75% surcharge for credit cards and 0.75% for debit cards. If you engage with over 1,000 transactions per month, you need to contact their sales team for a discounted rate.
Unlike WorldPay, Stripe has no monthly plan. Every credit and debit card transaction costs 30 cents with an additional surcharge of 2.9%. If you want to integrate other payment methods, you must call their sales department for a quote.
Which Platform is Best for Your Business?
If you have a licensed business, then you must consider WorldPay since you can take advantage of their monthly plan's offered services. However, if you are a freelancer or a start-up, Stripe is the right payment gateway solution for you due to its no-commitment pricing plan. Either way, you will have a secure online payment platform that provides robust functionalities.