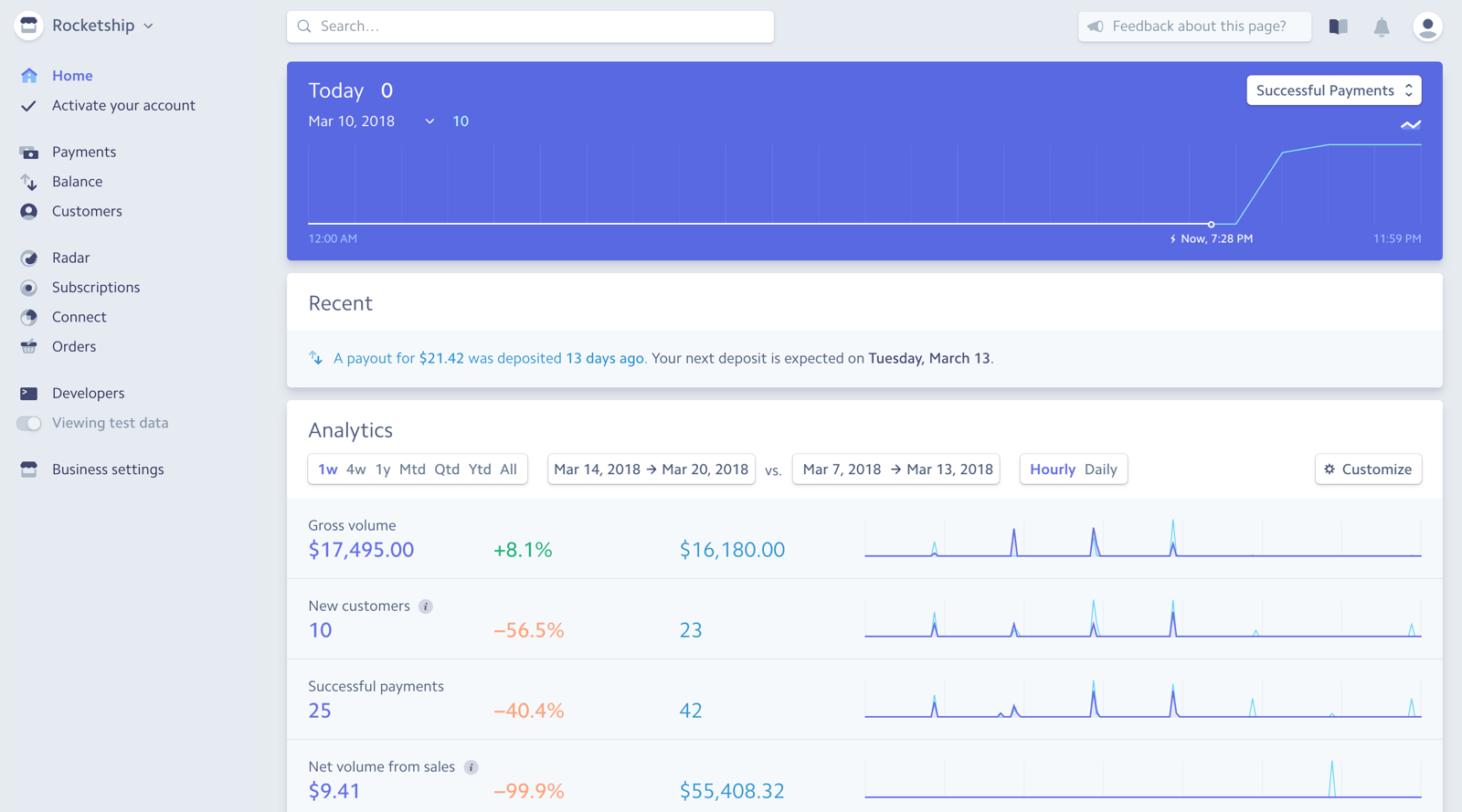 Stripe offers a highly scalable and robust payment transaction and processing solution for any online-based business. Its user interface toolkit has the necessary elements for analytics, design, and a front-end for creating and customizing payment forms. Users can quickly embed checkout on their site by simply utilizing a Javascript line.
Invoices are made for sending out and requesting payment from customers who are aligned to the branding. The platform can be utilized quickly on-the-go via an iOS or Android app thanks to its mobile-friendly checkout option.
Stripe can offer payment gateway support options to customers. Users can cater payment to a majority of credit and debit cards in almost every country in the world. Digital wallets like Apple Play, Amex Express Checkout, and Alipay are intended for customers who want to pay conveniently without having to share personal card details. Local payment methods, local Stripe accounts, and preferred currencies are also supported by the platform.
In terms of optimizing revenue, Stripe can optimize routing paths with popular card networks which include American Express, MasterCard, and Visa. This pre-processing layer minimizes latency during transaction and dramatically enhances success rates.
Handling of disputes are now automated to effectively present any evidence in case of conflicts. Automated accounting support, collated reports, and financial reporting helps streamline and hasten reconciliation of transaction issues. This provides users information regarding refunds, transfers, fees, and other charges in real-time via the platform's API and Dashboard.
Whenever a transaction is resolved, users can simplify and expedite how they can be paid from consolidated payouts. They can also have a bird's eye view of charges made across payment types, countries, and currencies via information exportability and reporting in real-time.