Project management is a challenging task for almost every business manager. This process includes overseeing duties, employees, and clients. Most often, even the most organized manager can miss tasks and deadlines due to the workload. Fortunately, you do not have to worry about those problems since there is available technology to help you control your projects.
Here is a list of the top 15 project management software for your organization, big or small. Included in the list are Microsoft Project and monday.com. Both offer comprehensive tools to help you track your project and encourage accountability among your employees. This article aims to help you decide which of the two is more suitable for your company.
About Microsoft Project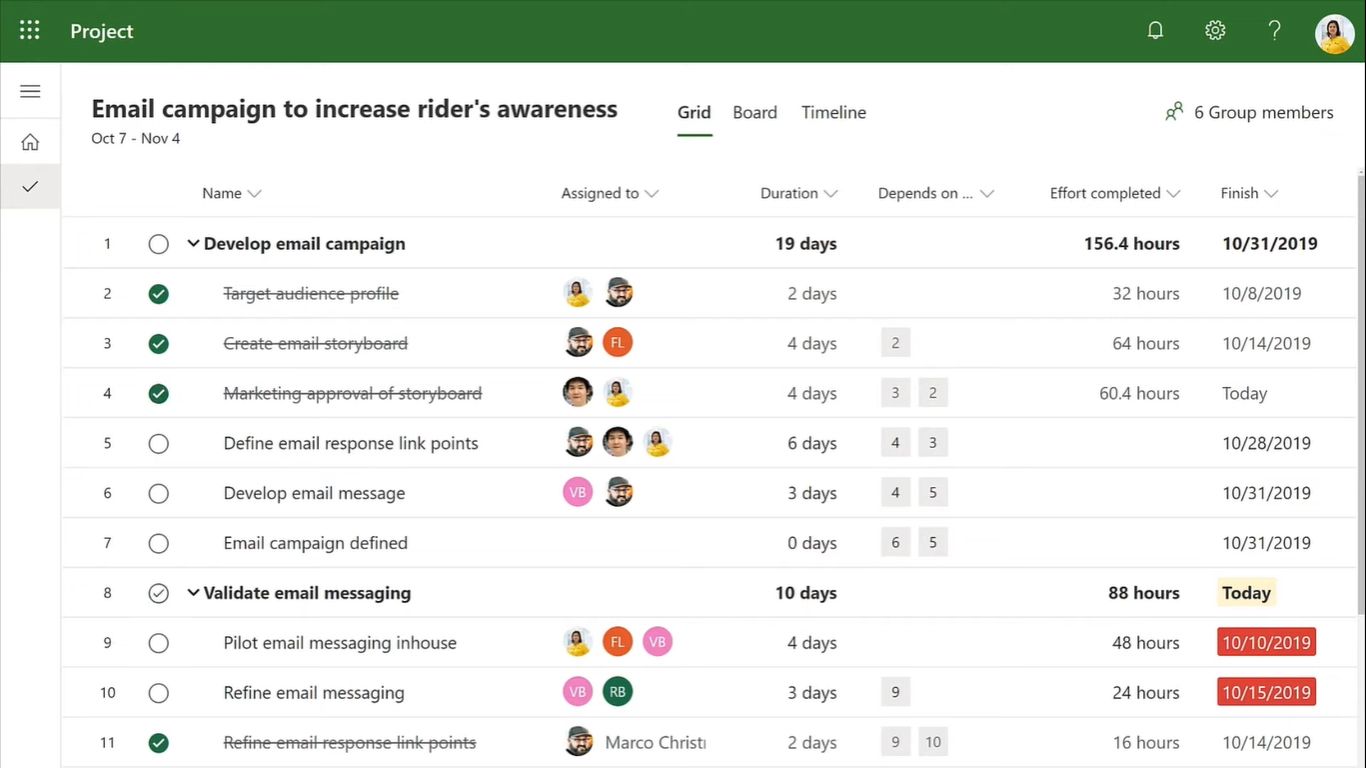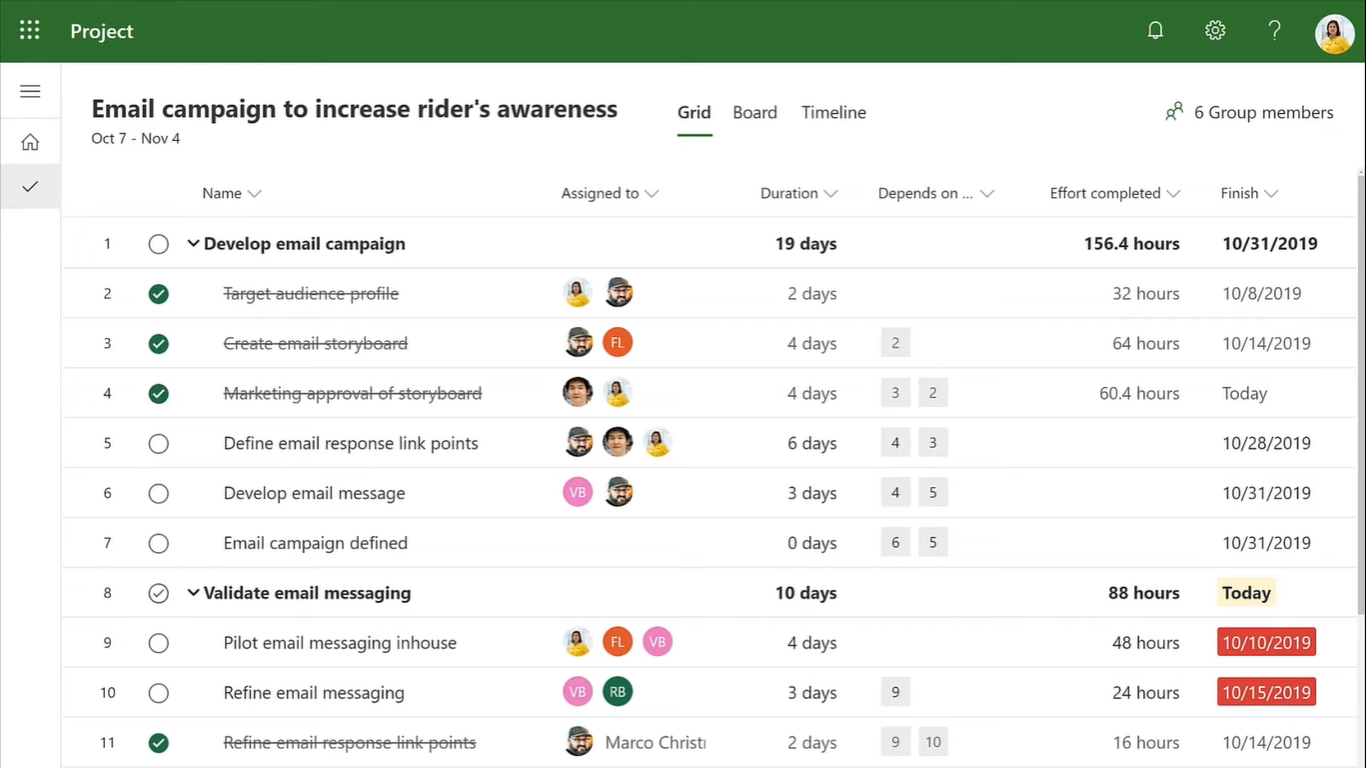 Microsoft Project is developed by a tech giant company, Microsoft Corporation. It is a web-based project management solution for businesses of all sizes and industries. Since 2006, Microsoft Project has been helping managers and employees collaborate. Moreover, the application includes Power BI, Microsoft's analysis tool for business intelligence.
About monday.com
monday.com is a work operating system (Work OS) that allows users to create custom workflows. Like Microsoft Project, monday.com is a cloud-based application that helps managers track a project's progress, including each team member's duties. monday.com is a newer software solution than Microsoft Project because it was made available to the public in 2012. In its eight-year availability, it has acquired over 100,000 organizations. 
Comparison of Features
Since you already have an introduction to both programs, it's now time for the main Microsoft Project vs monday.com comparison. In this article, you will know how the two platforms perform based on shared features, such as project planning, scheduling, tracking, budgeting, collaboration tools, reporting tools, multi-platform availability, integrations, and pricing plans.
Project Planning
The core responsibility of every project management software concerns planning up to the smallest task. These software solutions treat each assignment as critical to the success of the whole project. Hence, they both offer reliable tools to help you outline your team members' duties.
Microsoft Project provides its users with Gantt charts and scrum boards. With Gantt charts' help, you can have an overview of all tasks included in the project. What's more, it also shows each assignment's duration. Alternatively, you can use the scrum board to organize your backlogs and start working on them. This planning tool has a separate section for on-going tasks and completed duties. You can always add other panels to include assignments for review.
Like Microsoft Project, monday.com also offers pre-built templates that can help you start planning your projects quickly. After picking up a template, the system allows you to add, remove, and reorganize steps to use an outline suitable for your company. You can then add involved team members to specific tasks.
In terms of project planning, Microsoft Office and monday.com offer equally reliable tools for your business.
Project Scheduling
Aside from charts and templates, it is also crucial to have a built-in calendar in your project management program. This way, you can see your project's overall view, from its conception to its execution.
With Microsoft Project, you can easily view the whole timeline for your projects. Since every project has a different calendar, you can create different timetables for your tasks. Choose Properties under the Project tab and change the working time. After that, you can already generate a specific calendar for your project.
Like Microsoft Project, monday.com allows you to choose from daily, weekly, and monthly calendars. However, before using this feature, you must first add Date, Timeline, and Week to your dashboard. If you add the Time function, the system automatically organizes the tasks by the hour. Hence, this functionality is beneficial for assignments that are deemed urgent.
Both Microsoft and monday.com provide their users with customizable calendars with multiple options and essential information.
Project Budgeting
The budget is an integral aspect of every project. It is crucial to spend the allotted finances on relevant products and services. Fortunately, Microsoft Project and monday.com allow you to track your budget by storing purchase orders in one platform.
In Microsoft Project, the Budget Cost fields enable you to input your project's planned finances to actual expenditure. This way, you will know if you need improvement in your financial decision making. There are also six fields on the Budget Cost: task, resource, assignment, task-timephased, resource-timephased, and assignment-timephased.
On the contrary, monday.com offers more user-friendly tools when it comes to budget planning. After creating a board for each event, you can now add the estimated budget for each task. You can also change the currency for every assignment. monday.com provides you with functions, such as sum, average, mean, median, minimum value, maximum value, and total count.
Although both programs allow you to compare estimated cost and actual expenses, this Microsoft Project vs monday.com comparison shows that the latter gives you a more user-friendly approach in budget management.
Collaboration Tools
In terms of collaboration tools, Microsoft Project has multiple integrations from its developer. You can even connect this app with one of the best collaboration software. You can check our guide on the top collaboration platforms for 2020. Fortunately, there are also built-in functions, such as the comment section and notification alerts. These functionalities allow you to communicate with your team members without the use of other instant messaging apps. Moreover, you will always be updated because of real-time alerts. The system also allows you to send email notifications.
Alternatively, monday.com provides built-in file-sharing tools through the Column Center. You can also choose from multiple templates, such as team tasks, meeting notes, and employee onboarding. Like Microsoft Project, this platform also features automatic alerts through the Automations Center.
If you want a program with the essential collaboration tools without the need for integrations, you should consider monday.com over Microsoft Project.
Reporting Tools
Microsoft Project allows you to generate visual reports of your projects. What's more, the system automatically updates data based on your inputs. Hence, you don't need to create another graphic representation of your tasks whenever you add new information. The platform also provides you with an overview of delayed tasks and goals. Through this feature, you can visualize your team's progress.
Similarly, monday.com offers an overview widget that shows the status, progress, and duration of each project. Additionally, you can track each member's performance with the help of Performance Insights View. The system also generates a Word Cloud that displays the essential texts related to your assigned tasks.
Hence, in this Microsoft Project vs monday.com comparison article, monday.com has more comprehensive features when it comes to analytics.
Cross-Platform Availability
Multi-platform availability is a crucial feature of every project and task management software solution. You can check our list of the best task management platforms for 2020.
Microsoft Project is available for download on Windows desktop, Android, iPhone, iPad, and Windows mobile. Similarly, monday.com can be downloaded on Android, iOS, and Windows-run devices. However, it does not have an application for Windows mobile, but unlike Microsoft Project, monday.com offers a desktop app for MacBook owners.
Both platforms are web-based programs, so you can access their features using any browser with an internet connection. But, Microsoft Project is downloadable for more smartphone devices due to its availability on Windows mobile. On the other hand, monday.com is available for more computers since it has an application for MacBook devices.
Integrations
In terms of integrations, Microsoft Project connects with Office 365, Power BI Pro, Microsoft Teams, OneDrive, and Skype. Alternatively, monday.com integrates with more programs like Zapier, Slack, Github, Asana, Dropbox, Google Drive, and Trello. It even offers API access that allows for seamless integration with hundreds of other apps.
Thus, monday.com wins in the category of integrations.
Pricing Plans
Microsoft Project offers two options in terms of deployment, and these are cloud-based and on-premise solutions. Alternatively, monday.com only offers cloud-based deployment with four pricing options.
Microsoft's cloud-based deployment features three pricing plans. The Project Online Essentials costs $7 per user per month and enables you and your team to share files and submit timesheets. monday.com's Basic Plan requires you to pay a monthly subscription of $39 per month for five users; hence, each user's access costs approximately $8, which is more expensive than Microsoft's offer. With this version, you can create unlimited boards with 5GB of storage.
Next, the Project Online Professional costs $30 per user per month, while monday.com's Standard Plan has a monthly fee of $10 per user. With Project Online, you can take advantage of the Gantt charts and customizable templates, while the Standard version allows you to create templates, access the API function, and store up to 50GB of files.
Lastly, the Project Online Premium requires a monthly payment of $55 per user, while monday.com's Pro plan costs $16 per user per month. The Online Premium gives you access to its desktop application with advanced analytics, whereas the Pro version provides unlimited storage, unlimited guests, private boards, and profile customization.
Thus, monday.com offers more features for a lower price except for its first plan, where Microsoft has a cheaper monthly fee. 
Which Project Management Platform is Best for Your Business?
Both programs offer comprehensive tools and collaboration opportunities for your team. However, if you are a start-up company, consider monday.com over Microsoft Project due to its cost-efficient plans. But, if you want to access advanced features like the Power BI integration, then Microsoft Project is the better option for your business.