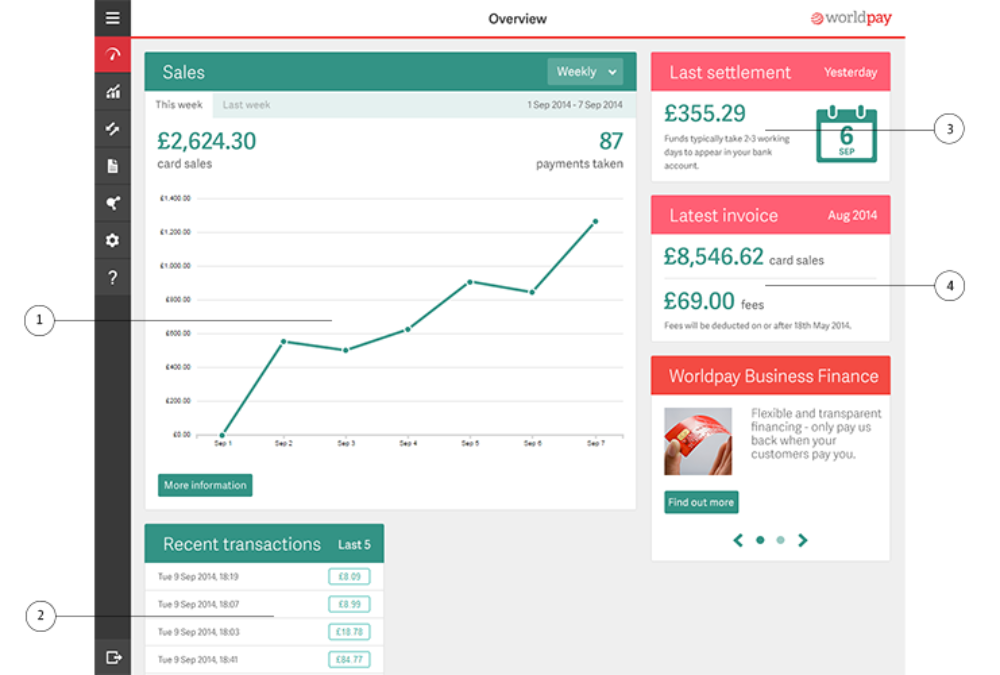 The main benefits of WorldPay are its multiple payment processing options, its security, and its expert guidance.

Both businesses and customers can expect simpler payment processing with WorldPay. Businesses can implement payment processing options that not only fit their requirements but are also tailored to fit their customers' preferences. WorldPay can accept payments whether online, in-store, or on-site.
Multiple payment channels are made available to businesses when they use WorldPay, all of which complement each other and can be configured to match the preferred payment methods of customers. Exceptional security options are also implemented on payments made through WorldPay, such as encryption and tokenization, EMV chip card acceptance, and PCI DSS assessment tools. With WorldPay, customers can be assured that their data is not being compromised, whatever their payment method may be, which makes for a very positive and smooth experience for them.
Growing businesses will also appreciate the experienced professionals from WorldPay who provide guidance with their payment needs. Users can be assured that these experts' knowledge when it comes to enterprise payment platforms is extensive.