Today's modern lifestyle is made easier with mobile payment apps. More and more users now rely on digitally transacting payments through their smartphones as it is mobile, secure, and fast. Venmo and Square currently lead the pack when it comes to outstanding mobile payment apps. But which mobile payment app is better? Better yet, which mobile payment app is best for you?
This Venmo vs Square comparison article is for you if you have yet to decide which to choose between the two. If you're researching other options, you can check out other apps and compare payment gateway software here.
What do users say about Venmo and Square?
Venmo and Square users both highly enjoy the luxury of fast mobile payment transactions. Venmo users love how sending and receiving money through Venmo is just as fast and easy as transferring money from one physical wallet to another. On the other hand, Square Cash App users enjoy the ease of use and boosted privacy settings that the app offers.
About Venmo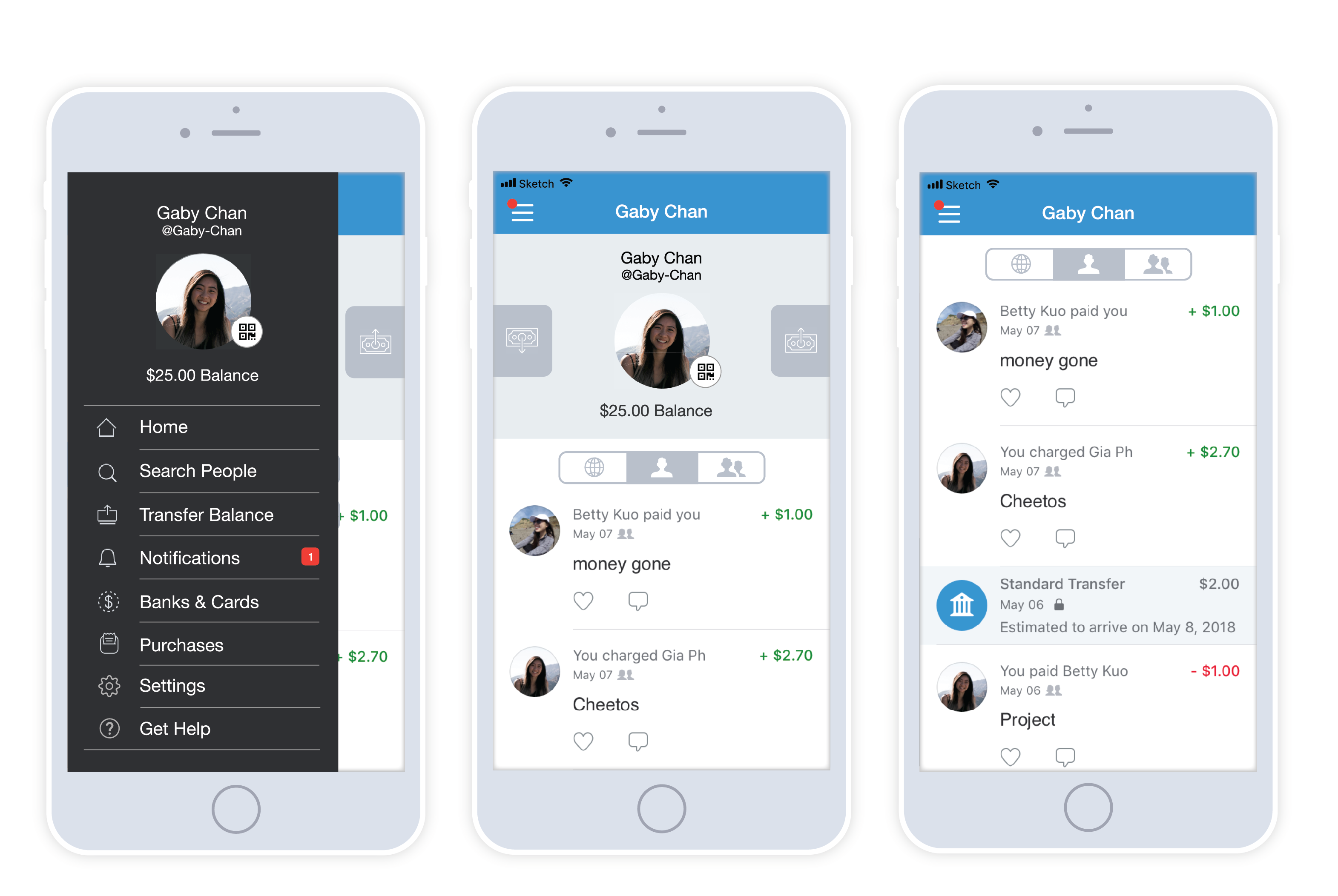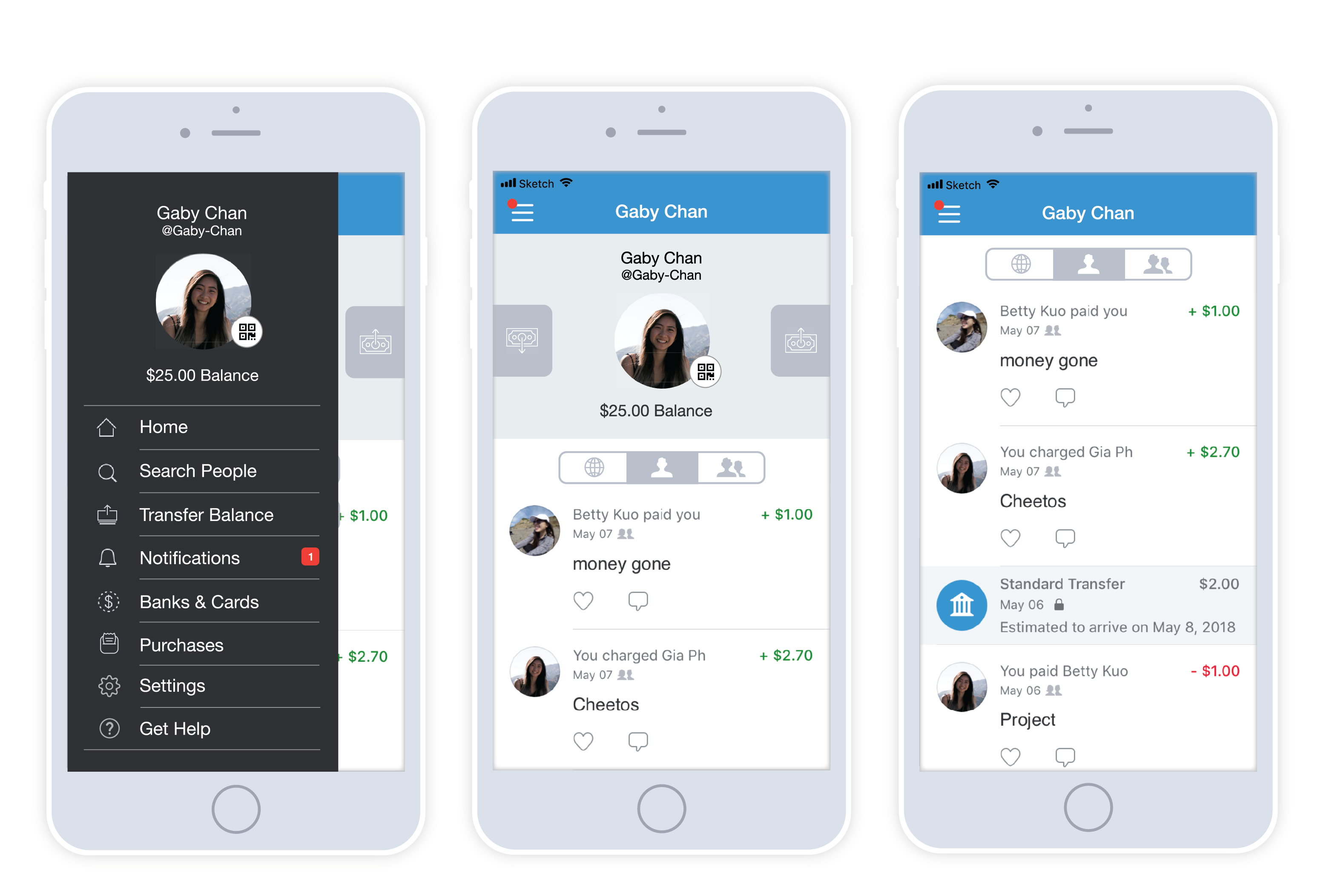 Venmo brought mobile payment transactions to a whole new level as it incorporated social networking and messaging into its framework and interface. Apart from the standard sending and receiving money via an app, email, or phone number, it also allows users to send messages and catch up on each other's day or transactions. It's like Instagram, only the photos you share to all are that of your sent and received money.
Transactions are not automatically shared in people's Venmo feeds so discreet and private users are free to keep transactions to themselves. As it incorporates messaging, iMessage can also be used by Venmo users to send or request payment.
It's also a pretty nifty medium for invoicing. If you have particular invoicing needs, you should check out our list of invoicing software where we compared and evaluated standout apps in the market.
Users can register for free and start receiving and sending money to family and friends at absolutely no cost. Charges will only apply in instant transfers and credit card transactions.
Pro – You can socially interact as you receive and transfer money. Cheaper fee for instant bank transfers.
Con – Higher charge on third-party bank withdrawals.
About Square Cash App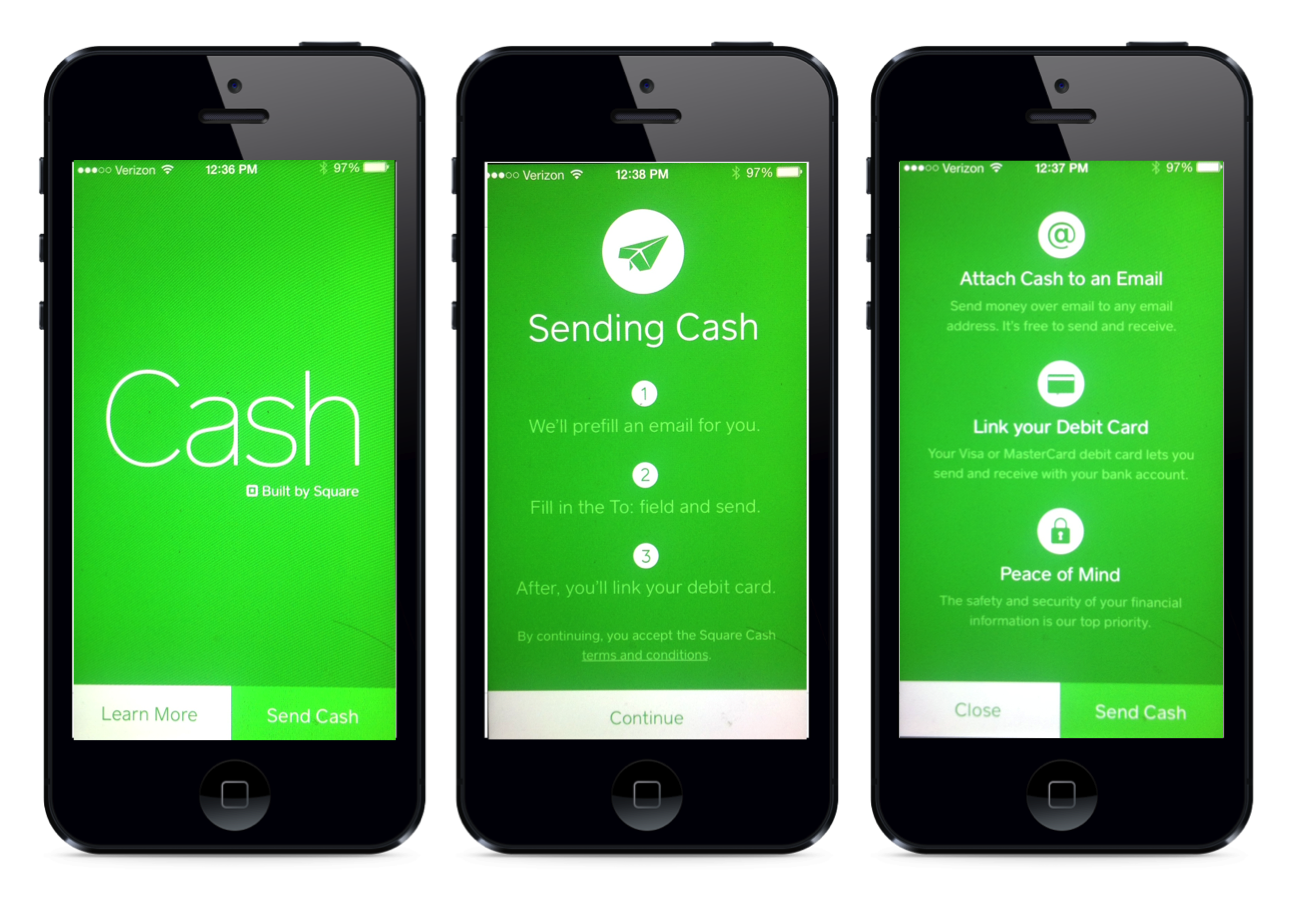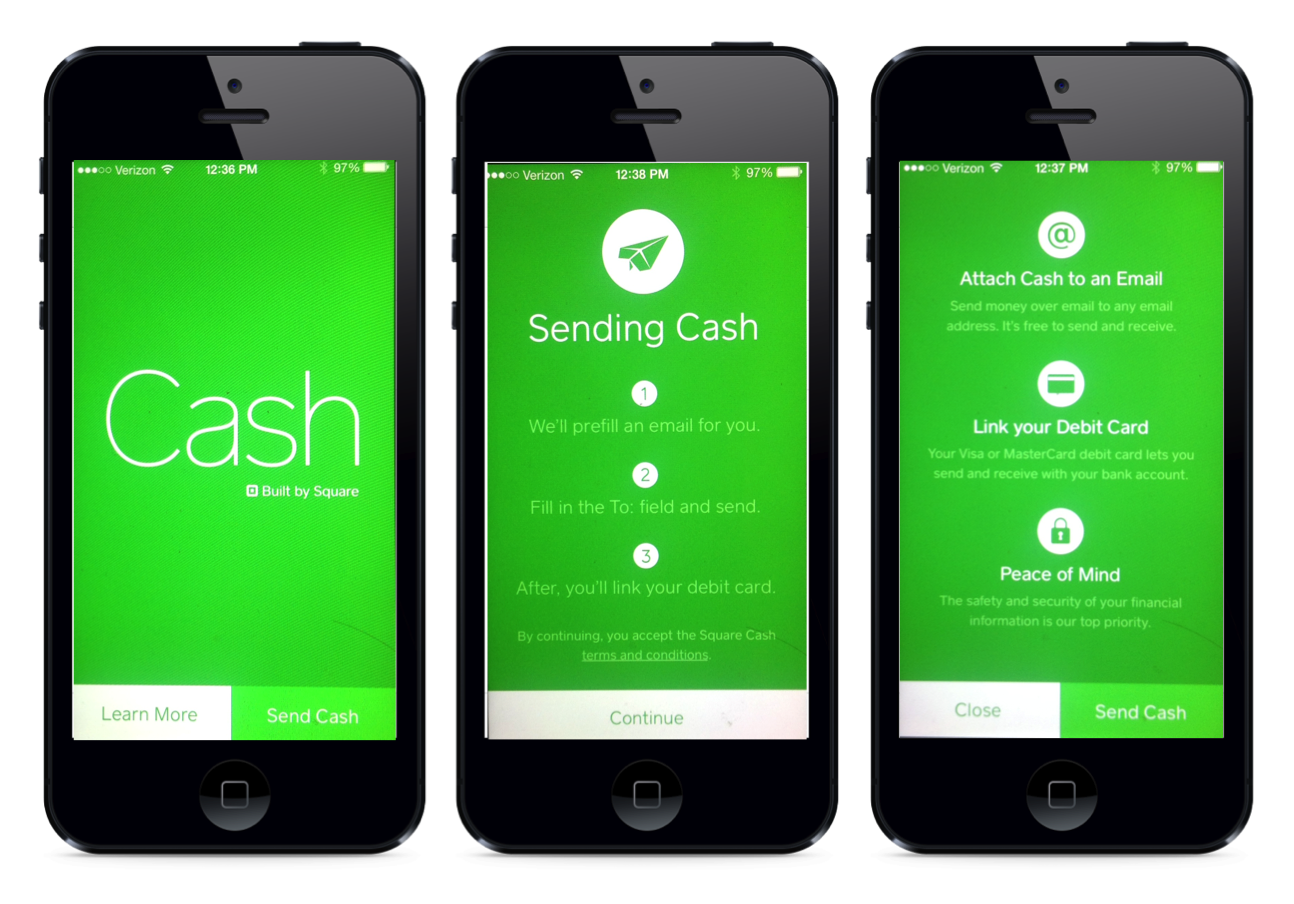 Cash App is a popular mobile payment app that is very easy to set-up and use. It was developed by Square to make cash exchange fast and easy between family and friends.
With Square Cash App, users can anonymously send and receive money with no frills like the need for bank account numbers, phone numbers, or emails. This is possible through $Cashtags. All Square Cash App users have unique a $Cashtag or screen name, that can be effortlessly used to send or receive money to people. If you have Square Cash App installed, sending money is as simple as sending a message to a friend as you just simply have to type their $Cashtag and money will automatically be sent to them. $Cashtags can even be utilized by users with no Square Cash App account.
Although Square Cash App does not have SNS functionalities like Venmo, it has a special Cash App Boost that gives discounts and perks to users for purchases in cafes and restaurants. Square Cash App users can all buy and sell bitcoins through their smartphones. Registration and use come at no cost. However, charges will apply upon credit card use.
Pro –  Handles Bitcoin transactions.
Con – Almost impossible to cancel payments. Charges higher on instant bank transfers.
Venmo vs Square
Venmo and Square are almost identical apps. They only differ when it comes to local protocols for transfer speed, transfer limits, security, and customer support.
1. Transfer Speed
When it comes to bank transfer speed, Venmo and Square are completely the same. The only difference is in the required fees for instant bank transfers; Square charges higher.
On both platforms, free bank account transfers take as much as one to three business days. Similar to other payment gateways, instant transfers are possible in for a fee. Venmo instant bank transfer fee amounts to 1% of the transferred amount with a charge cap that such fee shall be no more than $10 or less than 25 cents.
Square charges at a higher rate of 1.5% of the amount for every instant bank transfer. It has no cap for charges but provides a minimum fee of at least 25 cents.
Instant bank transfers in both platforms secure that money is transferred within seconds to minutes.
2. Transfer Limits
A Venmo vs Square comparison when it comes to 'transfer' limits would show that both platforms initially restricts the allowable amount of money transactions for new users. Both platforms require accounts to be verified before allowing for the transfer of significantly bigger amounts. Venmo users can send and receive more money with less complex requirements.
Unverified Venmo accounts are only allowed to send and receive $299.99 while unverified Square Cash App users can only send $250 per week.
Square Cash App users can send and receive money without having to verify their accounts. However, once users send or receive more than $250 per week, verification will be required. For Square Cash App accounts, users will be asked to verify by disclosing their full name, birthday, and Social Security Number. Further identity verification will be required by Square when a user receives or sends more than $1,000 in a month.
Venmo requires more when it comes to verification. Apart from a person's full name, birthday, and Social Security number, users will also be required to disclose their physical address. All received data are then compared to government data. A verified Venmo user can send as much as $2,999.99 per week.  No further data identification is required after Venmo's verification process.
3. Security
A Venmo vs Square comparison when it comes to security is important because defrauding people through these payment gateways is as easy and fast as sending and receiving money to and from legitimate and law-abiding individuals. Between Venmo and Square, Square Cash App users have an advantage when it comes to security.
Per local data security, both Venmo and Square are highly encrypted. All transmitted data are encrypted so users can be sure that all their bank details and transactions are kept private. Both platforms also allow users to set personal pin codes to secure that their accounts are off-limits should others get hold of their smartphones.
Of the two, Square Cash App provides an extra layer of security as every platform access requires a one-time login code that can only be accessed by the actual user. Through it, other individuals can't easily access and log through Square without access to the originally registered smartphone.
It's worth noting though that Venmo and Square Cash App can only ever limit and secure access. When it comes to transactions and scams, users and users alone will be the only ones to save themselves from trouble. Hence, users of mobile payment gateways are considered as elite mobile phone users as they're expected to always do research and to be extra vigilant and careful when it comes to dealing and transacting with strangers.
4. Support for Users
Both platforms are commendable when it comes to the provision of support centers for users. But of the two, Venmo offers more options for support.
Square Cash App users can be given support via automated instructions, FAQs, and ticketing.  Square users can call 855-351-2274 to hear recorded instructions and guidelines. A dedicated FAQ page is also available to provide answers to common user concerns. Ticketing support is also available as users can request Square representatives to call them through the app.
Venmo users have more options for support as they can directly contact live agents via the phone or through live chat. Email support is also provided. Venmo live agents are available Mondays to Fridays, 10 am to 6 pm. Live chat support is available everyday – 7 am to 1 am from Mondays to Fridays and 9 am to 11 pm every Saturdays and Sundays.
Users that want urgent support will find Venmo as the better option as live agents can tend to needs and concerns during and even beyond business hours.
The Mobile Payment App For You
By the end of this comparison article, you probably already know which mobile payment app suits you. To sum up important points, please take note of the following:
Both Venmo and Square can do instant bank transfers, however, Venmo charges lesser than Square at 1% vs 1.5%.
Venmo users can easily send more money per week without the hassle of extra verification.
Square users are more secured for sending and receiving bigger amounts will require extra identity verification.
Square Cash App provides an extra layer of security.
Venmo provides faster and live customer support.
Knowing how you transact and transfer money on a weekly basis will be the ultimate factor that will help you in choosing between Venmo and Square. If your transactions go beyond $2,999.99 per week, you should opt for Venmo as it provides bigger transfer limits and less charging fees. But if you transact at a lesser rate and prefer ultimate security and even anonymity, Square Cash App is the right payment gateway for you. You can even jointly use both apps as Square Cash App is perfect for transactions with strangers while Venmo is ideal for weekly use and recurring payments.
Mobile payment gateways are good as they make users feel more in line and in tune with their finances. But if you really want to take full control of your budget and experience ultimate financial freedom, you should consider bookkeeping. You can check out today's top bookkeeping software here.