Canvas LMS and Blackboard are two of today's leading learning management system (LMS) available in the market. Schools across the globe utilize their offered learning toolsets that make it easy for students and individuals to learn anytime and anywhere. This guide will enumerate important factors to consider if you're still on the fence as to which to choose between Canvas LMS and Blackboard.
About Canvas LMS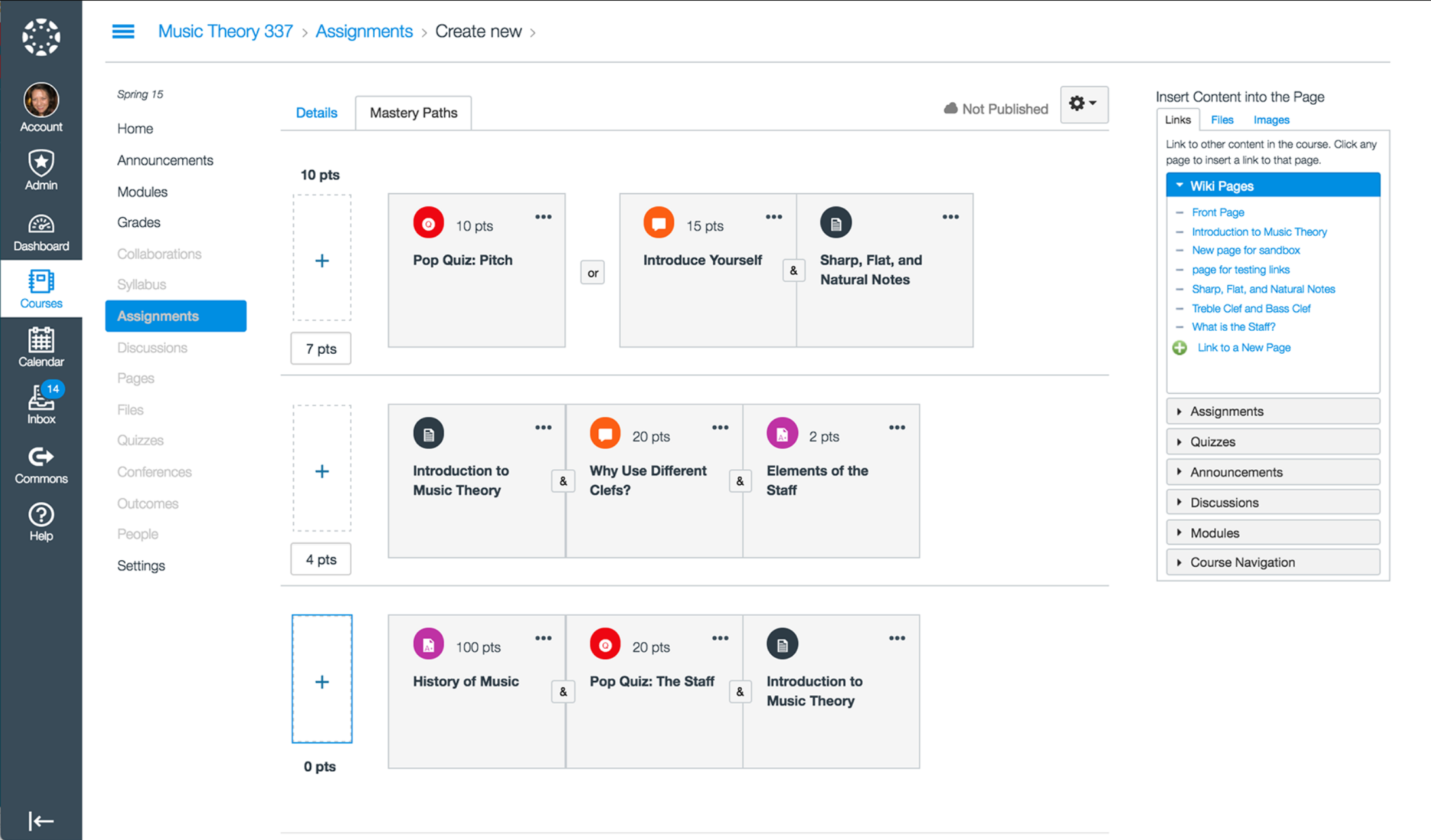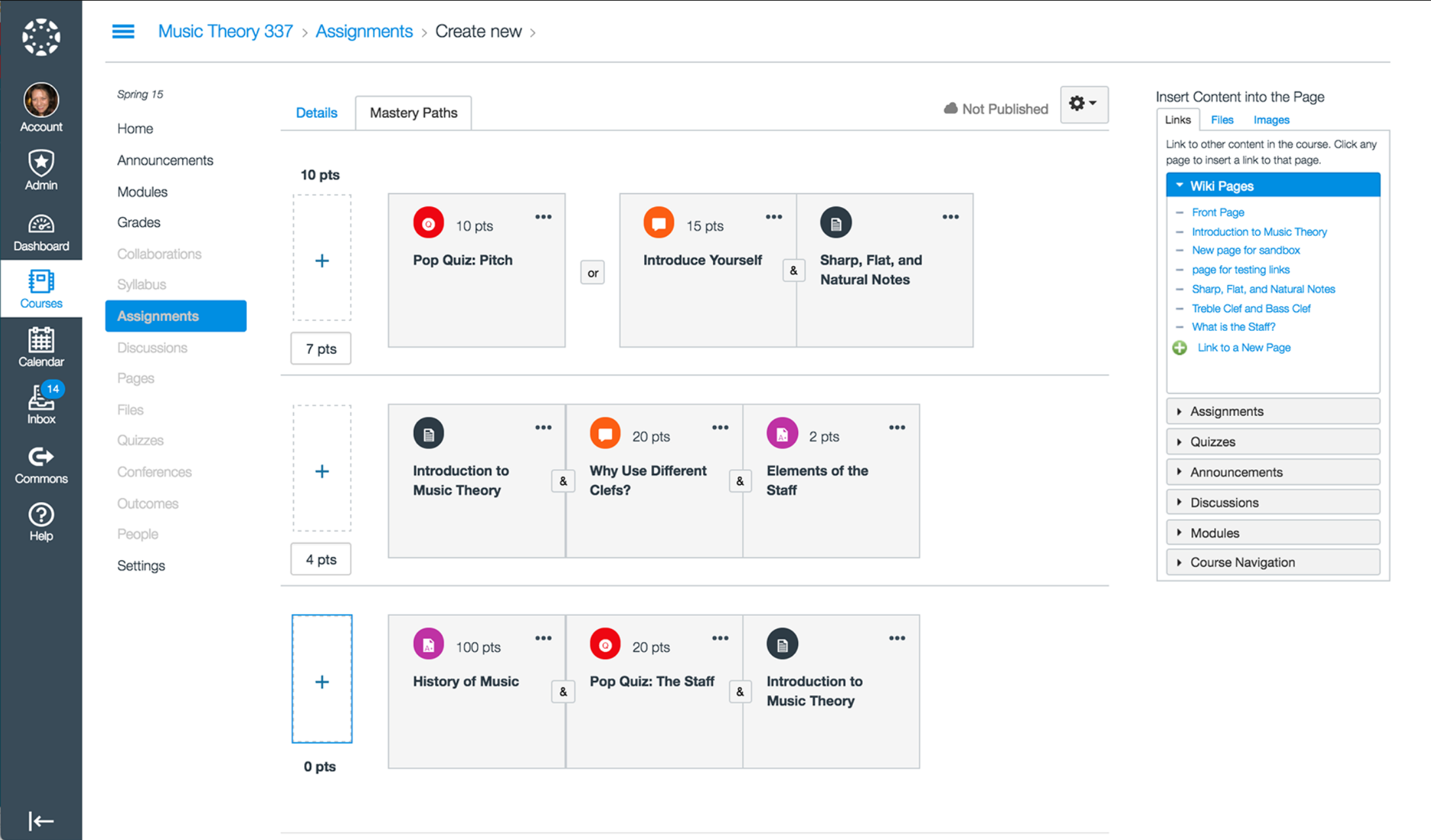 Canvas LMS was launched in 2011 by Instructure. It is a learning management solution that caters to the particular and special needs of academic institutions. At the heart of its programming is the objective of making the learning process more engaging and interactive. It offers advanced tools for teachers to freely teach, converse, interact with students via digital classrooms. Unlimited integration with third-party apps is supported.
Pro: It offers Arc, a dedicated video platform that allows for a more engaging learning experience
Con: It does not offer local tools for gamification; integration with other apps is necessary.
About Blackboard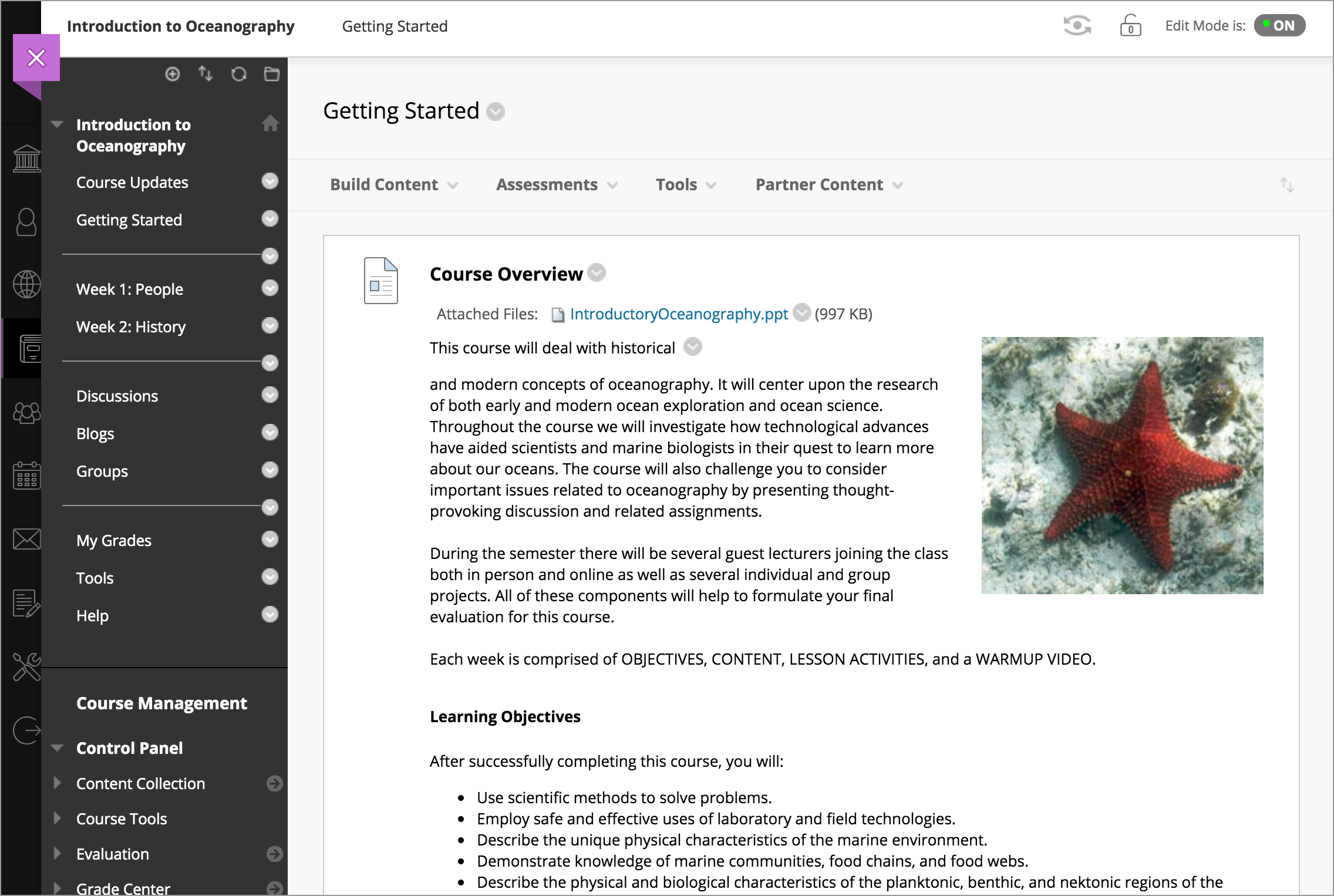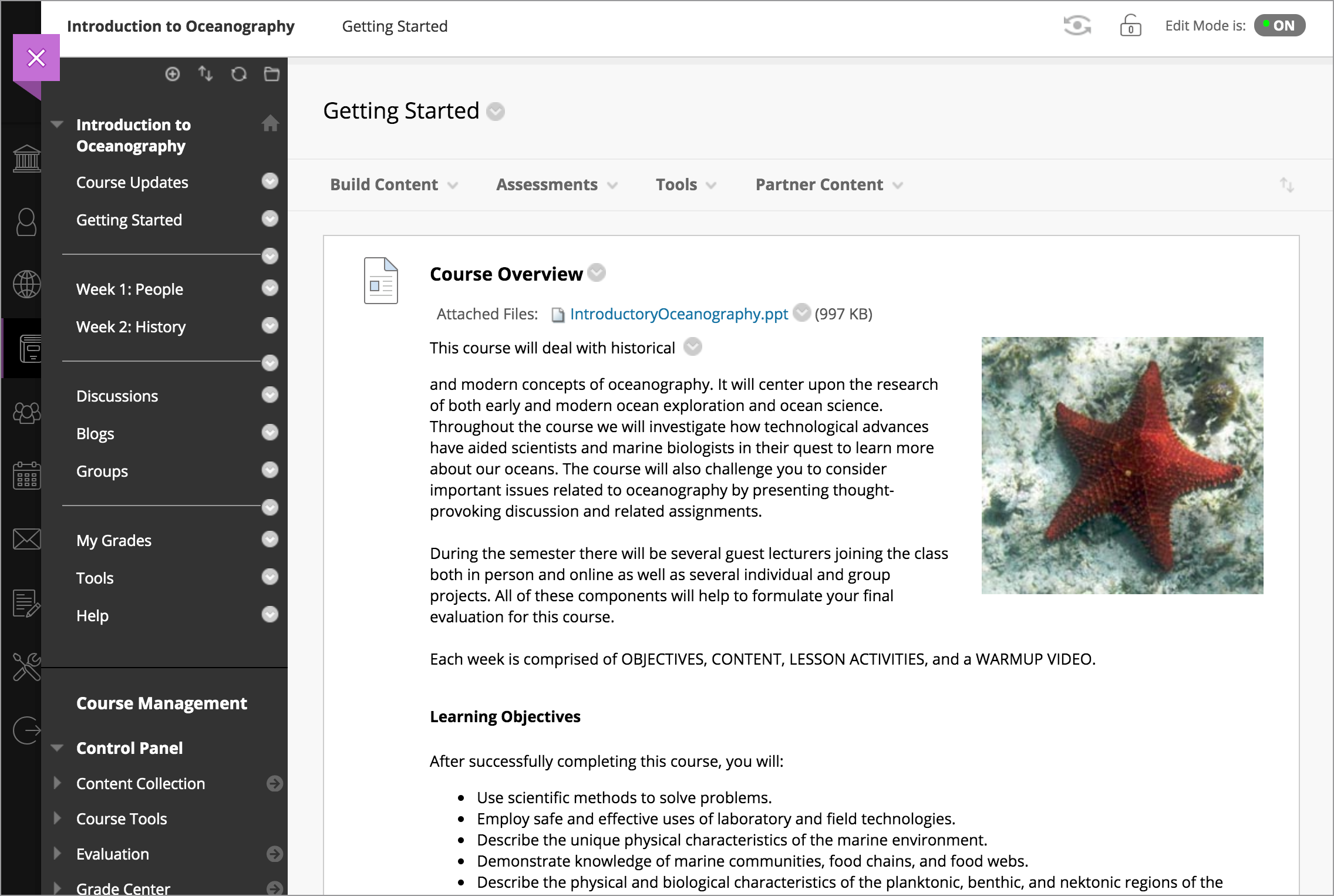 Blackboard was launched in 1997 by Blackboard Inc. It was in 2014 that it fully zoned in on dedicated LMS tools for the use of educational institutions and businesses. Businesses utilize Blackboard for the digital training and onboarding of employees. It was programmed to easily assimilate and integrate with existing business and academic workflows. It integrates with Dropbox, Microsoft OneDrive, and PowerSchool.
Pro: It offers a personalized mobile app for users. Students and teachers can access their grades and courses via their smartphones.
Con: Google App integrations are not supported.
What to look for in a learning management system?
Before we dive deep into a Canvas LMS vs Blackboard comparison, it will be of great help if you'd be aware of the essential factors to consider when it comes to choosing a learning management system. The important factors are as follows:
Data Management
Social Media Integration
Gamification Attributes
Branding
Analytics
Of the essential factors to consider, data management is the most important because content is king when it comes to learning management systems. Our CMS software analysis shows that effective learning is impossible without a structured content management program. Hence, you should be especially on the lookout for this attribute. Social media integrations and gamification features make for a more engaging learning experience while branding and analytics bring forth growth and stability in your system. All five must be prioritized to ensure that your learning management system can support you and the growth of your venture.
A Canvas LMS vs Blackboard comparison may seem daunting as comparing features can be overwhelming. However, since both are significantly the same when it comes to providing stellar LMS tools, there are truly only a few points of comparison to consider. In choosing between Canvas LMS and Blackboard, you only need to consider these three points of comparison: overall learning toolset, ease of use, and support for users. This comparison article goes well with this guide that zones in on content management trends.
Points of Comparison
1. Learning Toolset
Canvas LMS strongly utilize videos for learning through its Arc platform. Through Arc, users can securely share videos to dedicated digital classrooms. Through this platform, teachers and students can freely interact and converse in a safe and secure digital space. Learning can be had in both classroom and one-on-one set-ups. The following are some of the most outstanding Canvas LMS features:
MasteryPaths – tools for the automated release of new content depending on the pace and performance of learners.
Outcomes – standardized learning goal posts that brief students on what learning and abilities they should acquire on a certain course or material.
Canvas Polls – interactive quizzing tool that measures the learning and comprehension of students.
Canvas Parent – a specialized dashboard for parents that aid in the monitoring and tracking of students' grades, scores, assignments, courses, and overall performance.
Mastery GradeBook – an automated and secured platform for the tracking, monitoring, and evaluation of student performance.
Blackboard learn revamped its entire learning management architecture with the introduction of numerous program upgrades. Ultra Experience is one of its more outstanding upgrades that enable users to simplify processes and operational flowcharts. The following are some of the exciting upgrades that it recently released:
Advanced Analytics – this upgrade is integrated to send automated alerts when students are performing poorly and are missing quizzes and assignments. Tools for visualization the encourage action and engagement are also made available.
Blackboard Open Content – allows all users to freely share learning resources. Options for content protection like copyrighting are available.
Gradebook Access – students now have access to view the entire grading process. Active monitoring of how grades are arrived at is allowed.
Alerts – personalized alerts can be sent to all or selected users
Assignment Interaction – assignment design was improved to make deadlines and requirements clearly highlighted. Students can now comment on assignments for clarifications and questions.
Survey Tools – learning evaluation across all endpoints can now be done via local platform surveys.
2. Ease of Use
A neutral Canvas LMS vs Blackboard comparison when it comes to ease of use can be arrived at if users will compare how each can be employed and integrated with other programs. Canvas LMS operates entirely via the cloud. No installation is necessary to use and access all its tools. On the other hand, Blackboard gives its users three options for deployment: on-premise, via the cloud, and via hosting.
Both Canvas LMS and Blackboard can be integrated with outside resources. Canvas LMS has an app hub that can install third-party educational tools. PowerSchool, Dropbox, and Microsoft OneDrive can seamlessly integrate with Blackboard.
Canvas LMS is the best pick for users who want to integrate with more third-party apps as it has a dedicated app hub that can work with any kind of app upon installation. Blackboard is more fitting for users that want to host their own files as it can be deployed on-premise. Users that want to entirely work via the cloud will benefit more from Canvas LMS tools. Enterprise-grade institutions will find Blackboard more compatible with their workflow as multiple deployment options are available.
3. Support for Users
Good user support is important as it serves as a solid workflow lifeline. Should bugs occur and lags take place, users must have quick and easy options for easy return to normal operations. Both Canvas LMS and Blackboard offers comprehensive tools for user support. Canvas LMS has a dedicated community page where users can read on FAQs and answers to user concerns from Canvas LMS administrators. Canvas LMS user support can also be had via email or phone call.
Blackboard user support cannot be reached via email, but apart from a dedicated community forum, it offers YouTube video tutorials and downloadable instructions and guides to teachers, students, and administrators. Blackboard tends to urgent support concern via the phone.
Both platforms can seamlessly tend to user needs at any given time. The only difference is the fact that Canvas LMS offers email support while Blackboard does not. If you prefer receiving technical support via email, you should opt for Canvas LMS.
A note on pricing
This comparison article did not consider pricing as a point of concern as both platforms are quote-based. Pricing is based on the number of features, tools, and add-ons utilized by each subscriber. A clear pricing comparison can be had upon contacting each vendor. Of the two, Canvas LMS gives its users a 14-day free trial. If you feel the need for more research per pricing options, you can check out our list of top learning management systems software.
What learning management system is best for you?
Both Canvas LMS and Blackboard are outstanding choices for interactive digital learning. You just have to remember the following points to make choosing between the two significantly easier and faster:
•

Canvas LMS is the best choice if you prefer an entirely cloud-based learning experience. It is entirely web-based and you can work with it upon login with no prior installation required.

•

Blackboard is the best choice if you run a business that endeavors in streamlined training programs and fast onboarding sessions. It can send personalized alerts to fast-track course completion.

•

Canvas LMS is for you if you prefer to work with more apps as its dedicated app hub can run any app upon installation. It has a solid app center that can deploy any third-party app and seamlessly integrate specialized tools with Canvas LMS.

•

Blackboard is for you if you want to host your own data and access learning tools on-premise. Users have more options when it comes to storing and securing learning content.
If you are to consider the essential attributes that any learning management system must have, Blackboard should be your pick as it can host local data and has local tools for gamification. Canvas LMS can take on gamification features but integration with third-party apps is necessary. However, take note that Blackboard already has built-in gamification tools because it can only integrate with limited third-party apps. Unlike Canvas, that can work with all kinds of educational apps. Hence, if you need to work with numerous third-party apps, Canvas should be your choice.