Whether face-to-face or virtual, communication is an important aspect of business operations. Talking to your team deepens relationships and fosters productivity and transparency; communicating with your stakeholders enables you to keep your goals at the forefront of your strategies. Given the importance of communication, the market has seen a continuous rise in solutions that will allow you to connect and collaborate with your team and stakeholders.
In our guide alone, there are many communication systems that you can choose from. However, there are two options that rise above competition: Google Hangouts and BlueJeans. These platforms are more focused on video conferencing, but if you need a system that will help you get the most out of each meeting, then both options are the way to go.
This Google Hangouts vs BlueJeans comparison hopes to help you make an informed decision in answering which platform you should get for your business. As such, this article will be delving deep into the things you should know – starting with an overview of both products.
Google Hangouts vs BlueJeans: Overview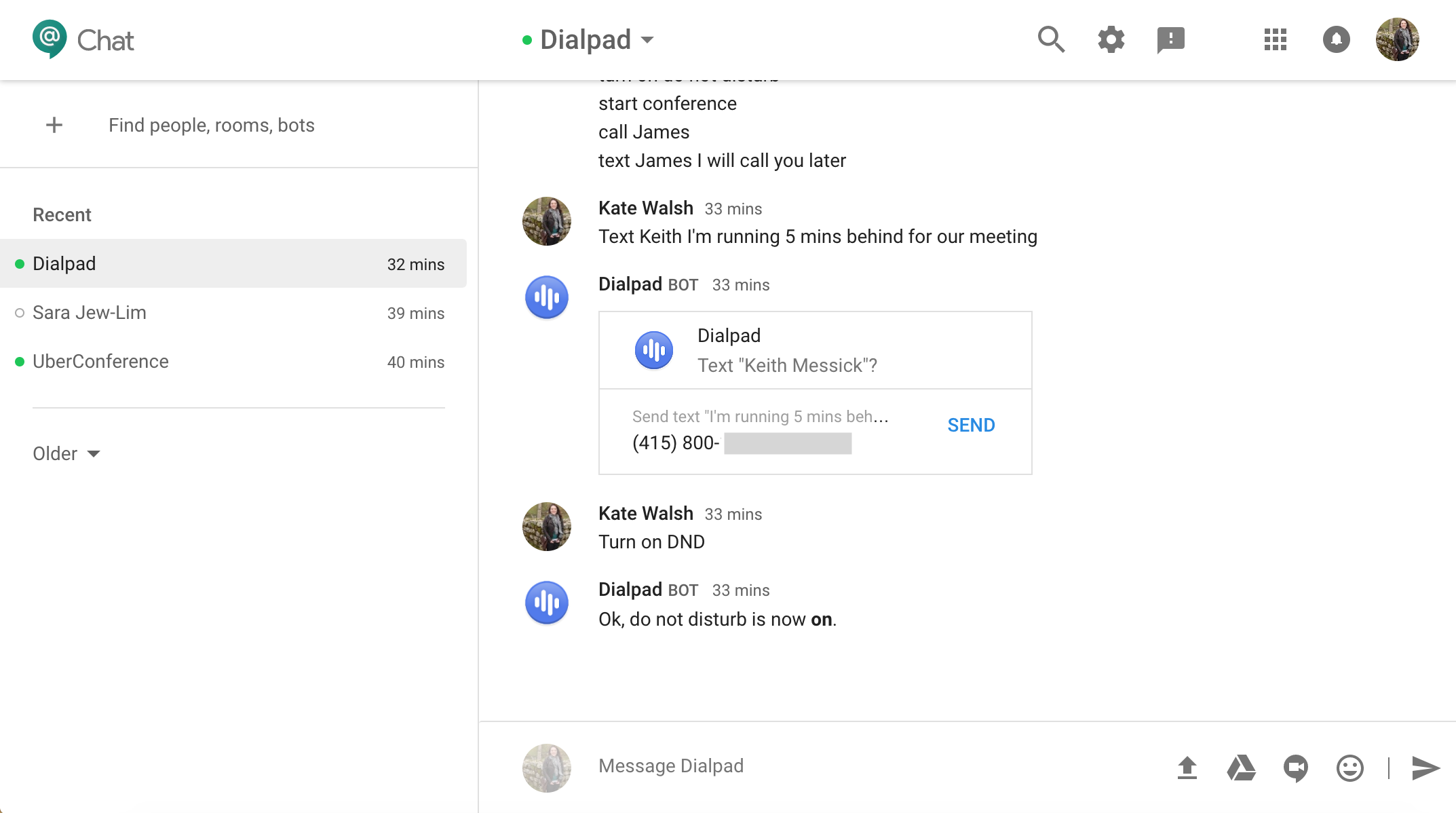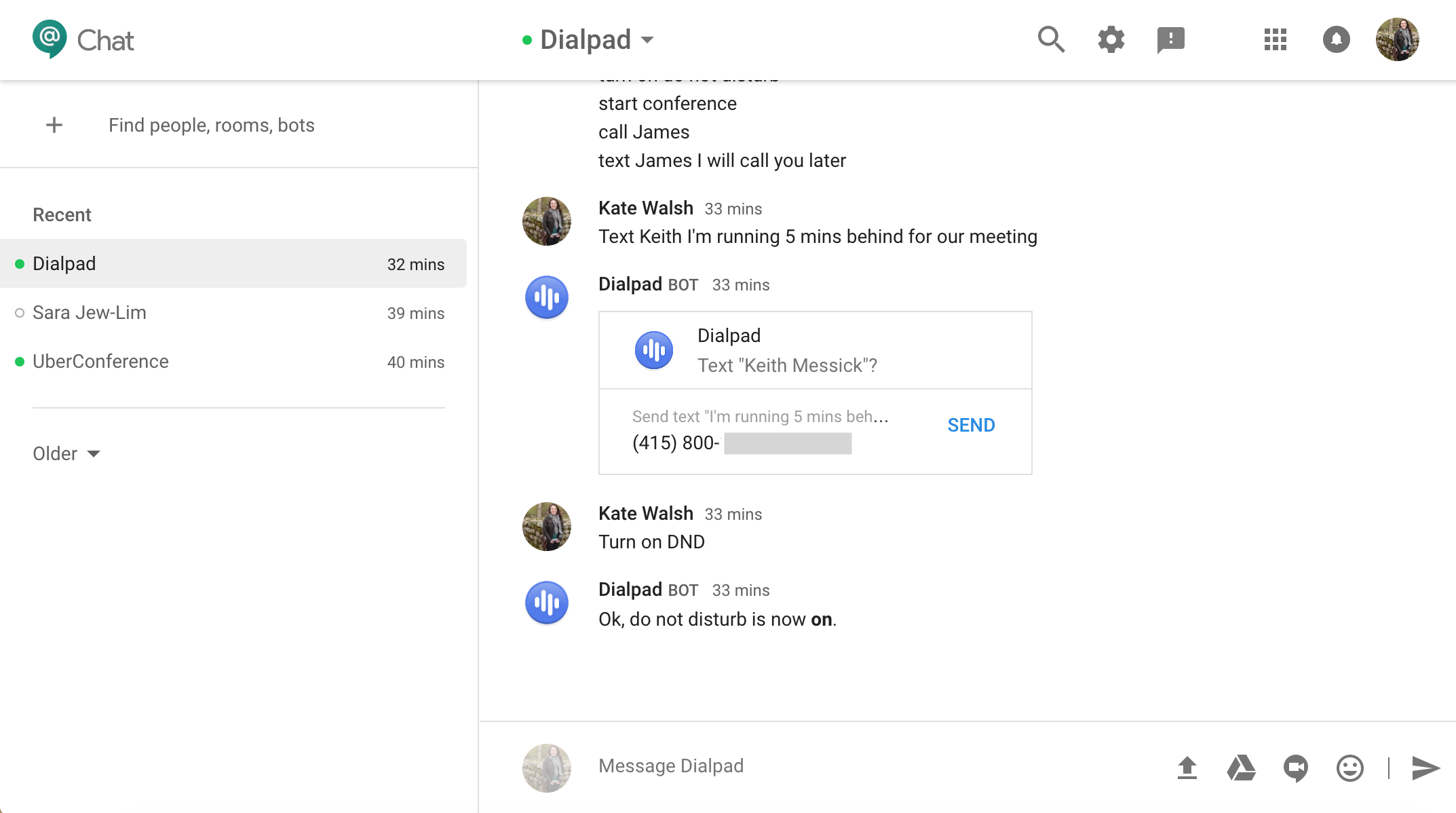 Like many of Google's products, Google Hangouts prioritizes collaboration above all else, and as such, its tools are meant to help you and your team achieve productivity even when you're not face-to-face. From video conferencing to Google Calendar integration, this platform ensures that you can streamline your workflow, whether in terms of scheduling meetings or getting more participant engagement.
BlueJeans' purpose is similar to Google Hangouts in that it is also a platform that enables you and your team to conduct video-based meetings. It simplifies how you transcribe your meetings, control your live streams, and host your events. This platform stands on par with Google Hangouts in terms of the tools available to help you and your team make the most out of your meetings.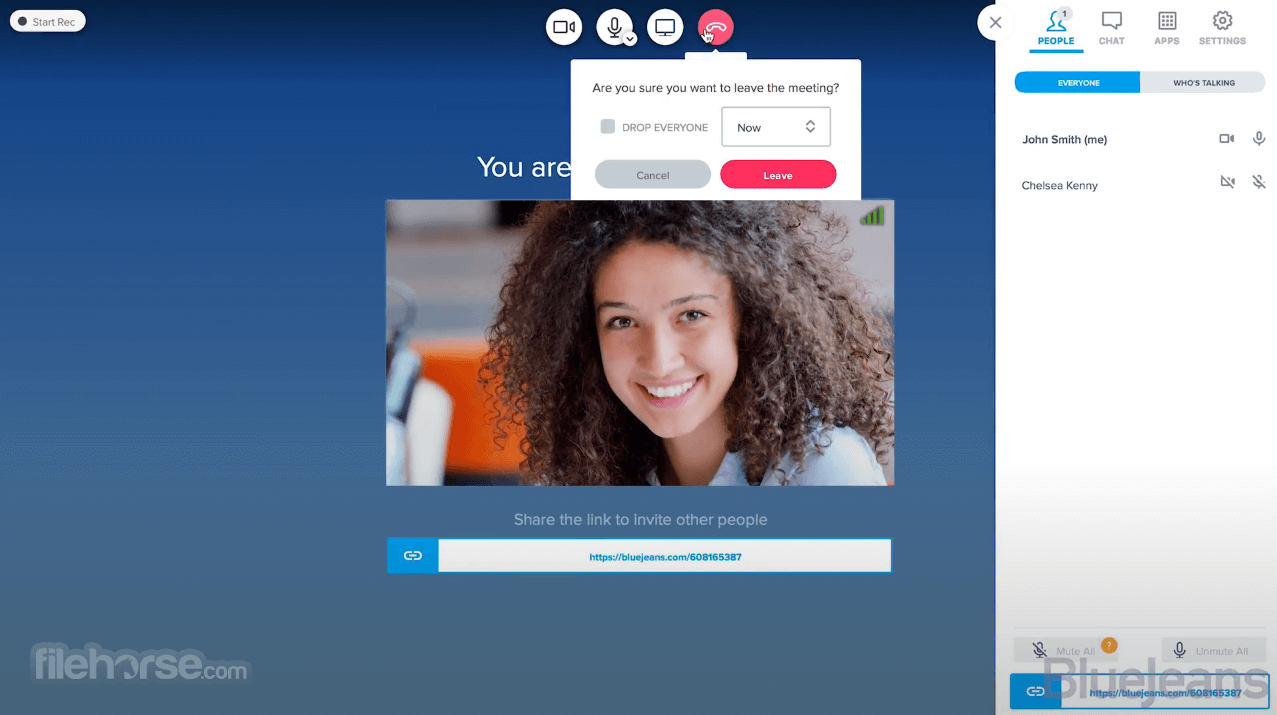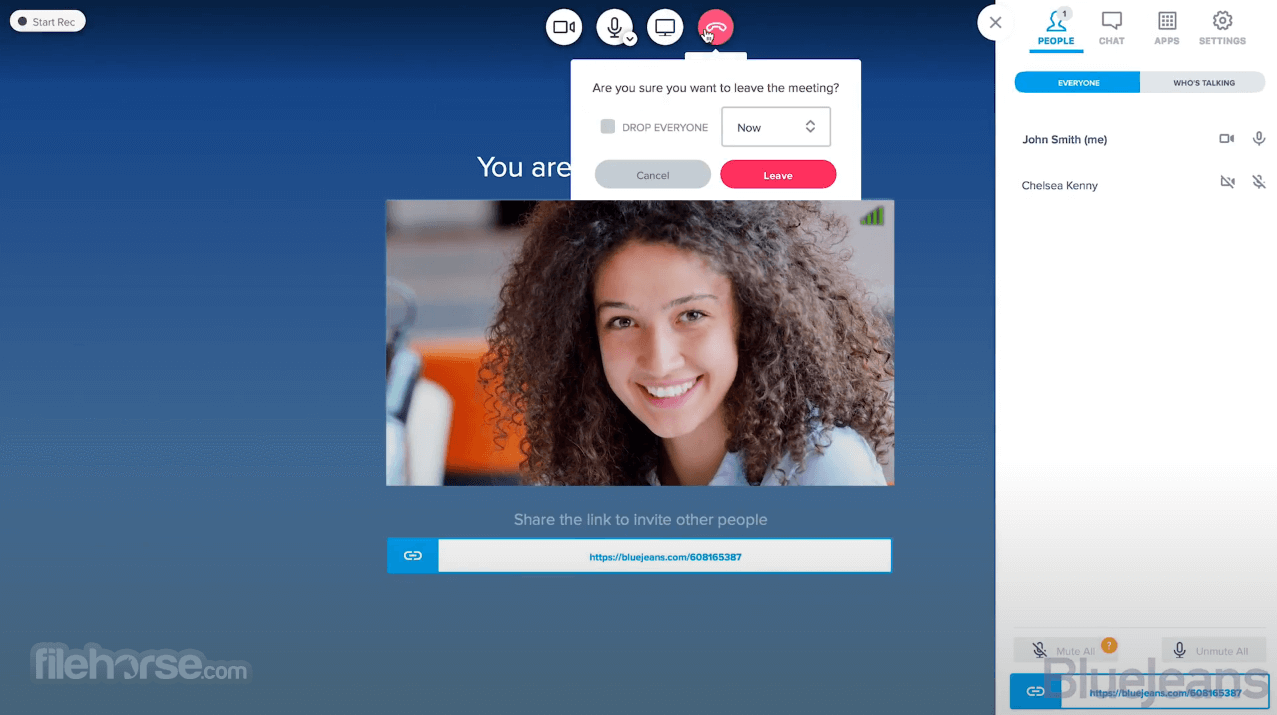 Google Hangouts vs BlueJeans: Features
Because both platforms focus on conferencing tools, Google Hangouts and BlueJeans come equipped with features that will help you and your team communicate and collaborate. These features center around conferencing, smart tools, and security.
Conferencing
Google Hangouts offers a platform wherein you and your team won't have to worry about having the right plug-ins or add-ons to join a meeting. It makes the process of hosting and participating in conferences simple through an easy-to-use interface and straightforward tools that you can take advantage of. The host will only need to set up a meeting on the platform and share the link of the conference room to teammates, stakeholders, and even customers.
Aside from usability, Google Hangouts also provides a Chromebox to those who may need it. It refers to hardware that is specifically made and designed to improve your experience with this platform. Even without Chromebox, Google Hangouts lets you dial into the meeting with your phone and international number, which is particularly useful for remote teams and overseas clients.
On the other hand, BlueJeans emphasizes providing support for conferences of all forms. Whether you want an audio or a web conference, this platform comes well-equipped with tools that can help you and your team host your meetings. It has the flexibility to support large and global events, such as town halls, through its live-streaming tools.
BlueJeans is also easy to use in that you and your team can access meetings regardless of what device you're using. This platform's Cloud Video Interop also enables you to access Microsoft Teams Meetings without needing to download Microsoft's version. The same interoperability applies to other room system platforms, such as Poly, Cisco, and Lifesize. Finally, BlueJeans ensures HD video conferencing and Dolby audio for the best experience you can get from this platform.
Smart Tools
Like many of the solutions on our list of webinar systems, Google Hangouts and BlueJeans provide smart tools that are designed to help you and your team achieve efficiency. Google Hangouts comes equipped with the ability to provide live captioning, which can help you and your team understand each other better. Noise-canceling, along with low-light mode, is another feature that you can take advantage of to improve your communication.
BlueJeans also provides a long list of smart tools. For one, this platform can help you convert anything said throughout the conference into meeting highlights and action items while also transcribing everything that transpires. For another, BlueJeans offers live meeting controls that ensure complete meeting oversight and real-time management. Finally, if you need analytics, then this platform can give you actionable insights based on the performance of your conferences and events.
Security
Given that there are many security threats to conducting meetings and events online, Google Hangouts and BlueJeans are well-equipped with security-based features. Google Hangouts boasts a robust infrastructure that provides built-in protection. This platform encrypts all your video meetings and provides you with an always-on anti-abuse protocol to keep you and your team safe during your events. You can also choose to implement meeting codes and PINs alongside any other authentication methods like single sign-on.
On the other hand, BlueJeans also implements security measures that can protect you and your organization from any security threats. It safeguards you from malicious attacks as well as end-user privacy for an all-around approach to security. You can also implement one-time meeting IDs as well as advanced encryption if you need it for more sensitive conferences.
Google Hangouts vs BlueJeans: Integrations
Integrations is a topic that this Google Hangouts vs BlueJeans comparison places emphasis on because depending on what both systems offer in this category, they can help you and your team streamline your workflows. Google Hangouts starts with a long list of integrations, which includes, but is not limited to, the following:
G Suite Apps (i.e. Google Docs, Sheets)
HipChat
Zendesk
FreshService
West Unified Communications
UberConference
Slack
Sprint
On the other hand, BlueJeans provides a more comprehensive integrations list:
Slack
Microsoft Teams
Snap Camera
Slack
Facebook Workplace
Skype
Microsoft Outlook
Google Calendar
Robin
FreeBusy
Trello
BlueJeans also provides integrations for meeting intelligence, content collaboration, IT management and security, sales and marketing, and education and learning management solutions. With such an extensive integration available for the platform, you and your team can enjoy taking advantage of various platform features like setting up a meeting with your voice through Alexa or store your recordings on Panopto.
Notably missing in either platform's list of integrations is contact management solutions, which can help you organize contact numbers and email addresses. As such, you might want to compare contact management software reviews if you think you may need it.
Google Hangouts vs BlueJeans: Deployment 
As you've seen above, both Google Hangouts and BlueJeans enable you and your team to join meetings anywhere and anytime. This accessibility is primarily attributed to the cloud-hosted nature of these platforms, which refers to how you can access their services with nothing but a web browser and a stable internet connection. However, if you find yourself needing to join a meeting outside of the office, then Google Hangouts and BlueJeans are both available on the iOS and Android app stores.
BlueJeans begins to set itself apart from Google Hangouts in terms of other deployment options because you can choose to deploy BlueJeans on-premise. This option provides more security control to you and your team without sacrificing any of the features that this platform is known for. In addition, BlueJeans also provides a private-peering service for those who want to deploy on-premise and for those who want to deliver video communications over QoS MPLS links.
Google Hangouts vs BlueJeans: Pricing
The final category in this Google Hangouts vs BlueJeans comparison is pricing. Google Hangouts is available for free but for those who want the premium experience, then this platform is only available as a part of Google's G Suite. There are three pricing packages for this suite: Basic, Business, and Enterprise.
In terms of the G Suite Basic plan, it costs $4.20 per user per month and allows you a maximum of 100 participants per video conference. The G Suite Business plan, which costs $9.60 per user per month, is where you can have 150 participants in your calls. Finally, the G Suite Enterprise plan will set you back $25 per user per month and this is where you have 250 maximum participants, the ability to record and save meetings on Google Drive, and 100,000 live streaming in-domain viewers. You should also remember that Chromebox charges you an additional license fee; for more information, you may want to contact Google.
Meanwhile, BlueJeans also has three pricing packages that you can choose from: BlueJeans Standard, BlueJeans Pro, and BlueJeans Enterprise. BlueJeans Standard costs $9.99 per host per month, and it allows you to have 50 participants and 5 hours of meeting recordings. BlueJeans Pro will require $13.99 per host per month, and this plan is where you can have 75 maximum participants along with 25 hours of meeting recordings. Finally, BlueJeans Enterprise is quote-based. You'll have to contact the vendor but this plan is the way to go if you need 100 participants and more advanced customization and management tools.
Google Hangouts vs BlueJeans: The Value of Communication
Given everything you need to know about Google Hangouts and BlueJeans, you should now have the ability to make an informed decision. These platforms emphasize the value of communication in that both are reliable, accessible, and secure – characteristics that help you and your team focus on your meeting agenda or delivering an engaging event. Google Hangouts excels when it is paired with other Google Apps like Google Docs or Calendar. BlueJeans is for those who want an on-premise option and if you manage small or medium teams. Either way, both platforms are more than enough to meet your video conferencing needs.