Communication is an essential aspect of business operations as it can dictate how well you and your team work together to achieve your goals and complete your objectives. Whether in terms of physical or remote teams, failure to implement effective communication measures can impede productivity, deter innovation, and cause unnecessary costs as a result of errors.
Given the importance of communication, the answer is to offer software as a solution – a trend that has continued to gain popularity in recent years. Technology has given businesses in all industries more options in terms of the solutions you and your team can implement to help you achieve your goals. Webinar and video communication is a prime example of how technology can benefit you and your team.
While there are guides out there on how to choose the right communication software for you and your team, this article focuses on two of the best options that the market offers: Cisco WebEx and GoToWebinar. If you're torn on which of these platforms you should get, then this comparison article hopes to help you and your team gain the information you need to make the final decision.
Cisco WebEx vs GoToWebinar: Product Overview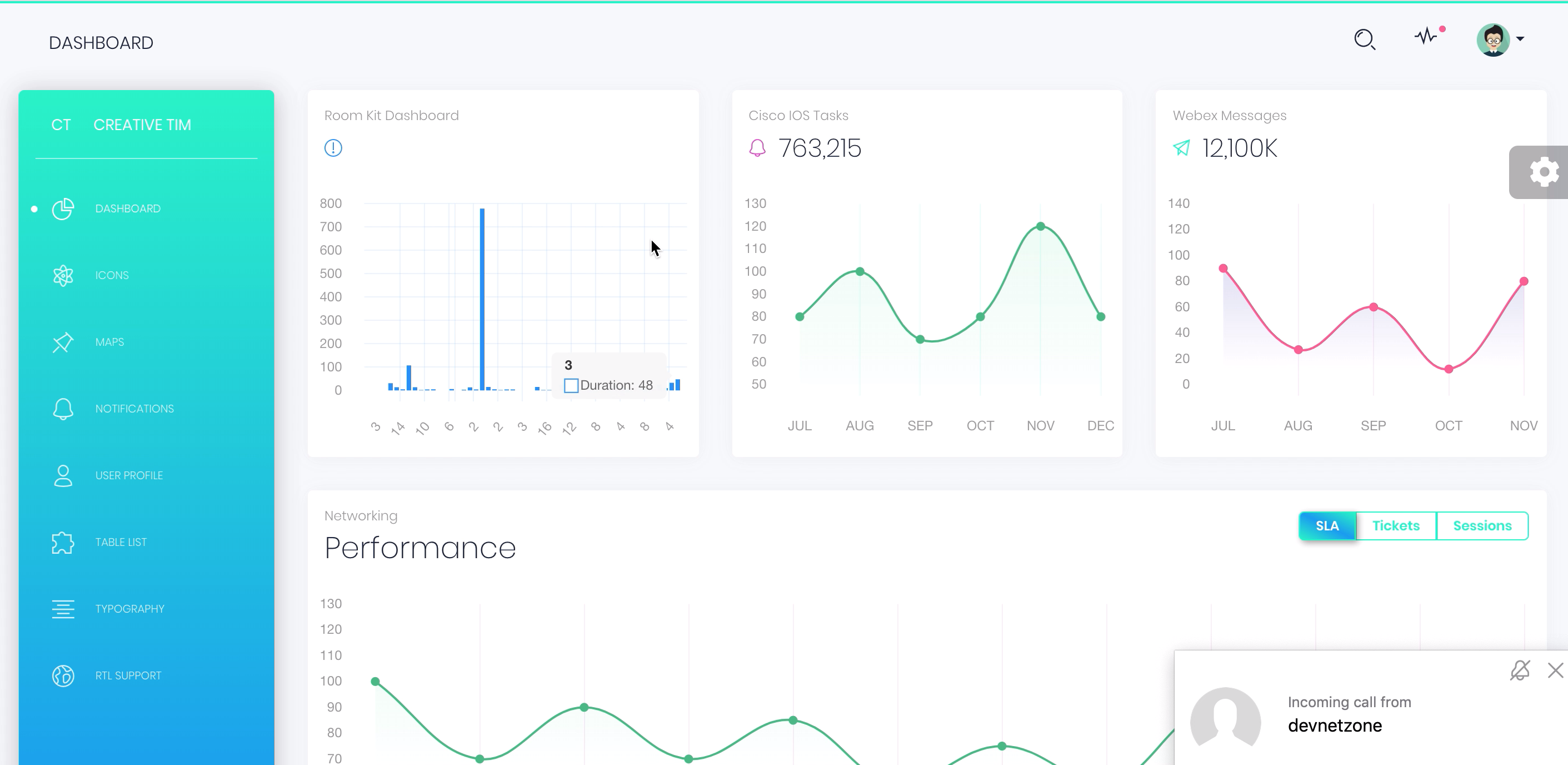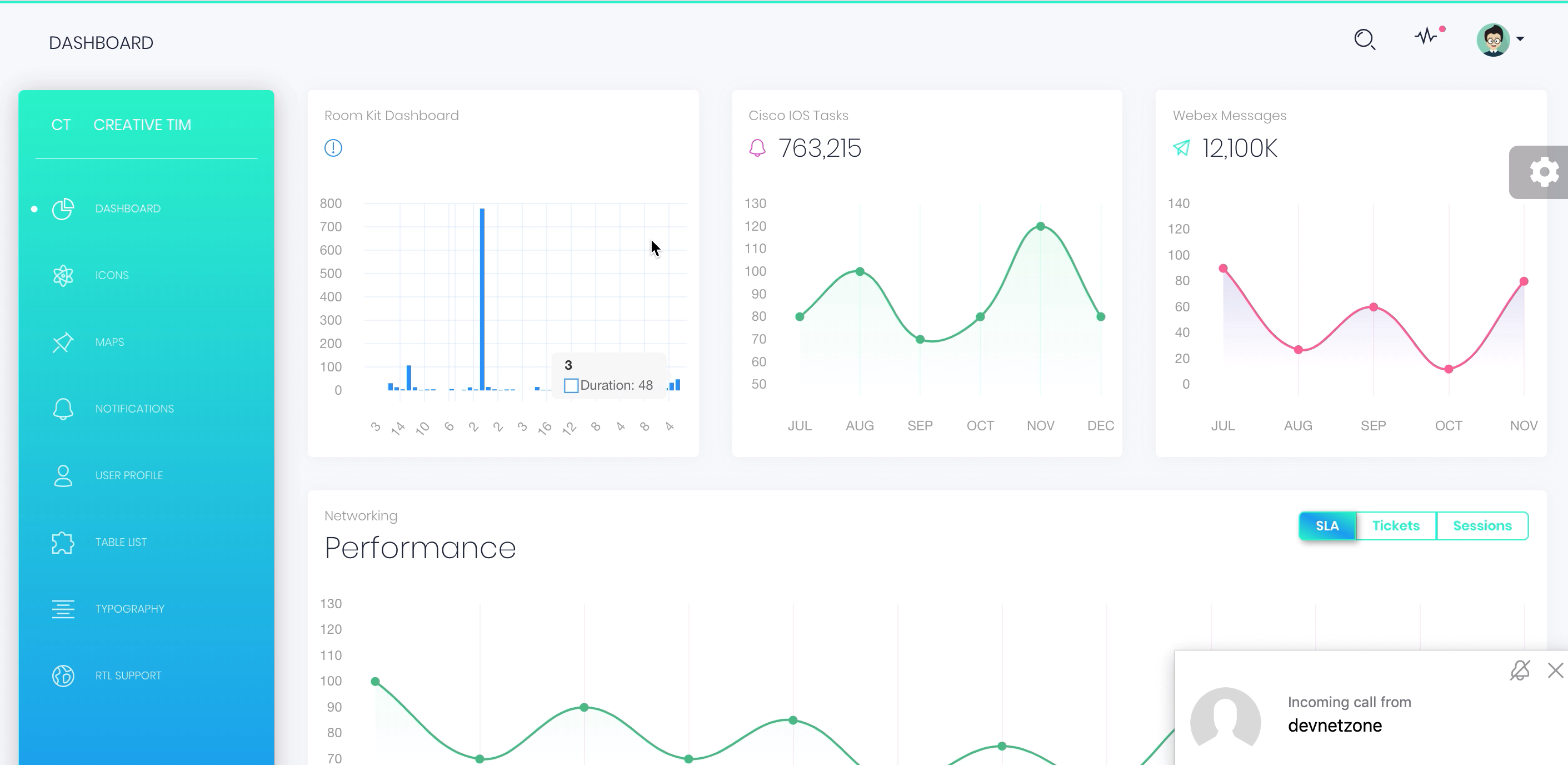 Before going into the details of this Cisco WebEx vs GoToWebinar comparison, you need to know what both platforms hope to provide you and your team. Cisco WebEx emphasizes its ability to offer a platform wherein you and your team can take advantage of a reliable and powerful video conferencing and communications platform. As such, its features are geared toward teamwork and work efficiency, whether in terms of its communication tools or in terms of its integrations.
On the other hand, GoToWebinar focuses on increasing participant engagement and attendee management while also offering a webinar software wherein you and your team can host productive online events. Its features are centered on five categories: planning, promotion, engagement, conversion, and analytics. Combined, GoToWebinar's tools can help you and your team get the most out of your webinar conferences and online events, such as training and marketing campaigns.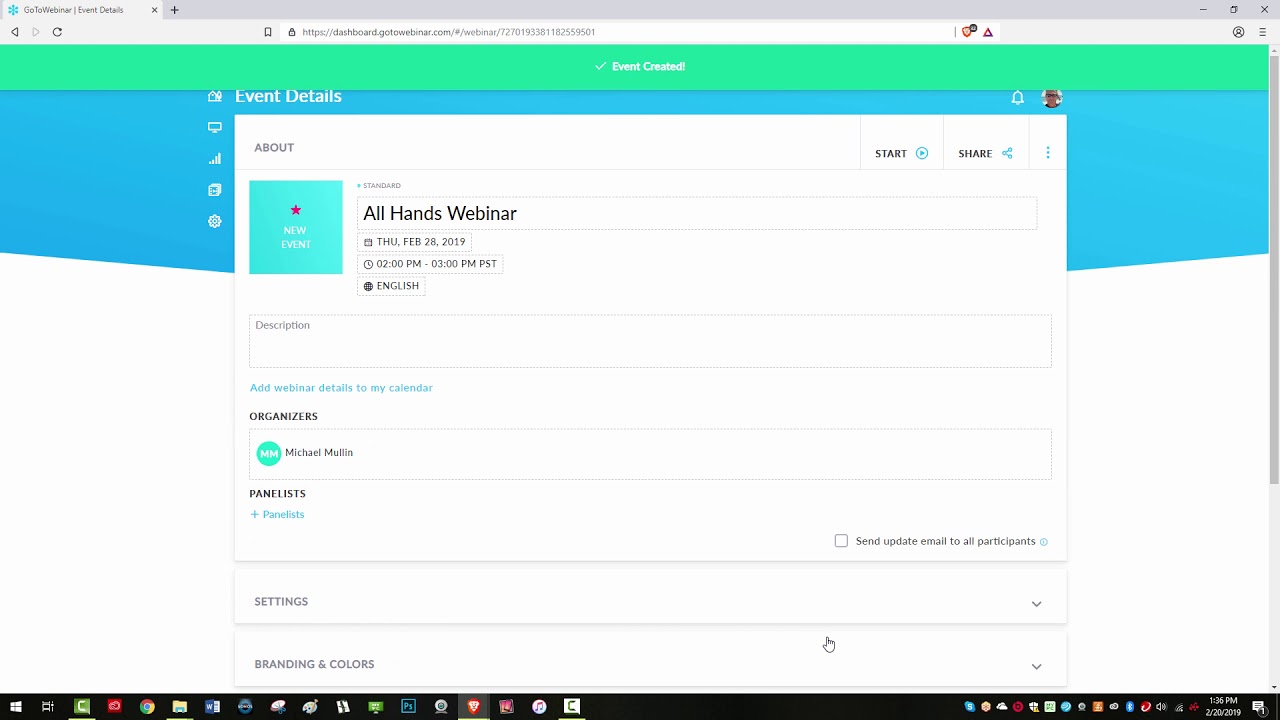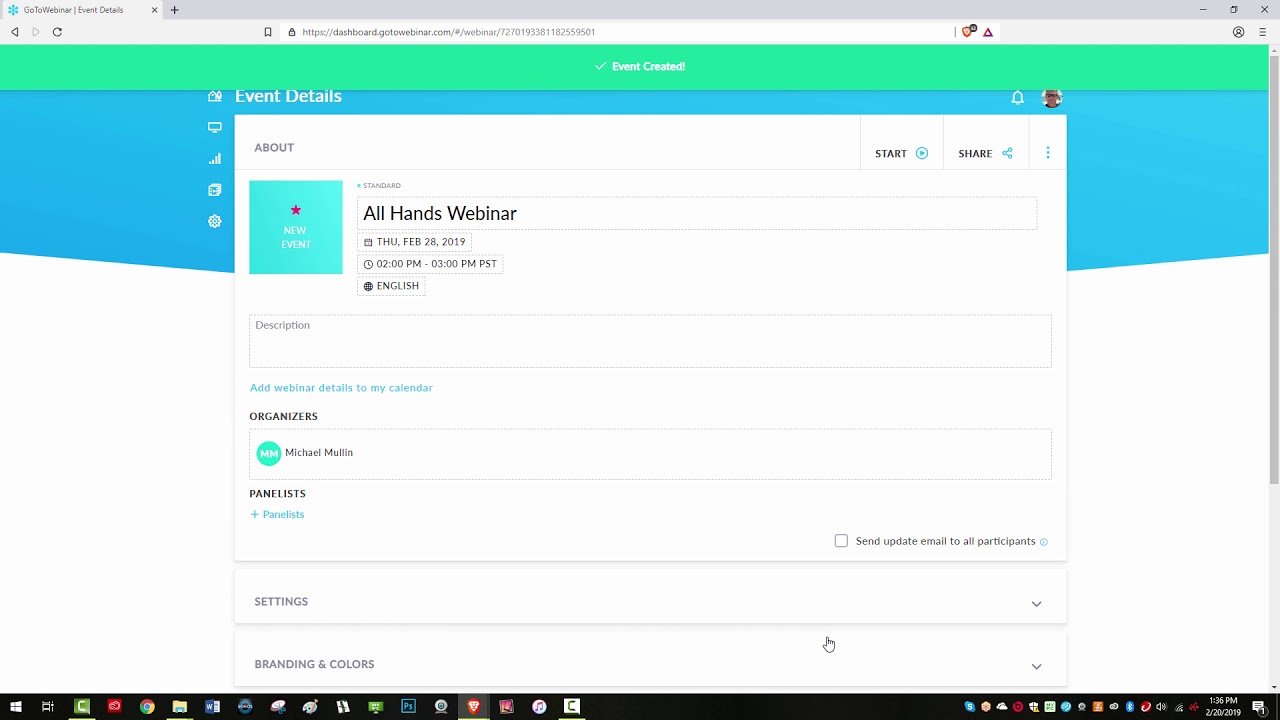 Cisco WebEx vs GoToWebinar: Features and Capabilities
When looking for a communication platform that primarily focuses on video, there are three categories of features that you need to look at and understand: hosting video communications, presenter features, and security measures.
Hosting Video Communications
Both Cisco WebEx and GoToWebinar come equipped with a comprehensive list of video communication tools that enable you and your team to host your conferences and events. Cisco WebEx provides HD video conferencing, VoIP capabilities, and toll or toll-free phone dial-in. Furthermore, this platform also offers screen sharing and whiteboard capabilities alongside video playing and animations support, which can enrich your conversations and help you illustrate the message you want to communicate. As a result, this platform can meet various needs, such as the ones that this compilation of solutions offer.
Meanwhile, GoToWebinar provides you and your team with a way to streamline the hosting process. This includes webinar templates, event management tools, and flexible scheduling. Moreover, you can also communicate your branding before your event starts through this platform's customizable branding features, tailored participant registrations, and a channel page detailing the webinars you plan to hold. Finally, GoToWebinar provides you with the ability to pre-record your webinars, which can help you achieve more productivity without sacrificing your content.
Presenter Features
Beyond helping you prepare for your video conference or webinar, both Cisco WebEx and GoToWebinar are equipped with presenter features that can help you and your host maximize the time you have with your participants. Cisco WebEx provides an AI-meeting assistant. This assistant offers abilities such as automatic and real-time note-taking and transcriptions, voice-activated controls, and post-meeting follow-ups. Furthermore, you and your presenters and hosts can also take advantage of this platform's ability to identify trigger words that will convert a participant's idea into an action item.
GoToWebinar offers presenter features that serve to help you and your hosts in increasing engagement. For one, the engagement dashboard provides you and your presenters with information on the participants' real-time attentiveness and the duration of your presentation. For another, you can also directly engage the participants by creating and sliding in questions through polls and surveys. This feature gives you a chance to address any questions, which then helps you not only increase engagement but also improve information dissemination. Finally, GoToWebinar enables you to improve by providing actionable analytics that you can then use to inform you of how to better conduct your conferences and webinars.
Security Measures
The final category of features that you should look for is the security measures implemented by your chosen platform. Cisco WebEx ensures you and your team's privacy and protection by implementing privacy and security standards. For instance, your meeting transcripts are not sent to outside vendors as it is recorded and transcribed within Cisco. Furthermore, you can also take advantage of the Cisco cloud, which is protected by the vendor's security practices.
On the other hand, GoToWebinar also provides a comprehensive list of security measures. This platform provides controls over your security and confidentiality alongside reports of the controls that GoToWebinar implements over your security. The vendor also offers you and your team with the option of subscribing to LogMeIn services, which can better control who has access to your information.
Cisco WebEx vs GoToWebinar: Integrations
Aside from the features of each platform, this Cisco WebEx vs GoToWebinar comparison also considers the integrations that can help you and your team achieve efficiency and productivity. Cisco WebEx integrates with a long list of systems and applications. Among this exhaustive list are collaboration systems like Slack, Microsoft Teams, and Google Calendar. It also features Salesforce, Trello, and SharePoint integrations. Finally, Cisco WebEx provides integrates with Vbrick and Smarsh, among other video communication tools that can improve your experience on the platform.
Like Cisco's video communication software, GoToWebinar also provides numerous integrations. This platform's integrations list includes the following:
AWeber
HubSpot and HubSpot CRM
Marketo
Oracle
Salesforce Pardot
ActiveDEMAND
Leadpages
Webmecanik
PlusThis
CirQlive
Automate.io
These integrations available on GoToWebinar ensure that you and your team are able to take advantage of your conferences by letting the aforementioned applications handle the data collection and analytics as well as sales and marketing processes, among others. However, it should be noted that none of these platforms come with a call tracking software integration, which could help you drive the marketing and advertising side of your business. If that's something you may need, then you may want to check this in-depth guide.
Cisco WebEx vs GoToWebinar: Pricing
The final section of this Cisco WebEx vs GoToWebinar comparison concerns how much it will set you back to gain the tools and advantages of both platforms. Unfortunately, Cisco WebEx does not post the specific price of their platform on their website. It is quote-based, and if you think that this platform can help you and your team best then you may contact the vendor through phone or email. You can also use their live chat feature if you need immediate sales assistance.
Meanwhile, GoToWebinar is available through four pricing packages: Lite, Standard, Pro, and Enterprise. The Lite plan costs $49 per organizer per month, and it allows you to host events with a maximum of 100 participants along with cloud storage and online and local recording. The Standard plan will set you back $99 per organizer per month, and it enables you to host an event with 250 participants, one channel page, and video embedding tools. The Pro plan costs $199 per organizer per month, and it allows you to host a maximum of 500 participants, three-channel pages, and all of the platform's premium functionalities, which included recorded events, video editor, and source tracking. Finally, the Enterprise plan will set you back $399 per organizer per month, and this is the plan to get if you need to host 3,000 participants and all of the other plans' features.
Cisco WebEx vs GoToWebinar: Maximizing Communications
Given the various capabilities of both platforms, this comparison article has given you all the information you need to make your final decision. To wrap it up, there are a few things you may want to keep in mind. If you need a platform that prioritizes providing you and your team with a video communications platforms, then Cisco WebEx is the better option.
On the other hand, if you need a video communications platform primarily to host webinars, online events, and conferences, then GoToWebinar may be the best choice for you and your team. Regardless of which platform you choose, remember that your decision should be based on you and your team's needs and matching it to the corresponding features that can help you streamline your process.
Overall, both Cisco WebEx and GoToWebinar are great video communication platforms that can help you and your team maximize the time you dedicate to communicating with your customers and employees.