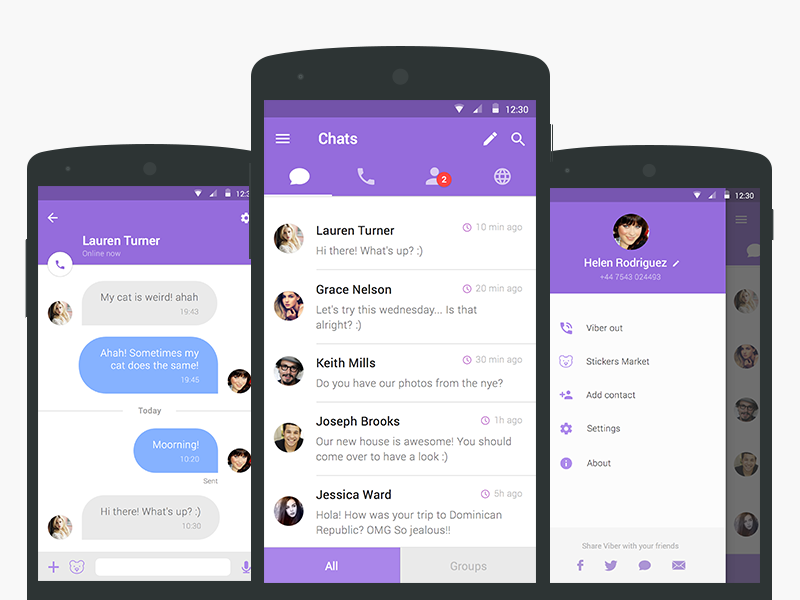 The main benefits of Viber are its array of messaging capabilities, free-to-use solution, and compatibility with numerous different devices. Here are more details:
Functional Messaging Application
Viber allows users to make unlimited text messages as well as voice and HD video calls to other users of Viber. Viber users can also make calls even to other Viber members from different countries, making this application an incredible and effective communication platform.
Free Communication System
Viber allows its users to communicate with other Viber members via 3G connectivity or Wi-Fi, making the service free o use. Being a free communication system, users such as businesses and individual professionals can enjoy monetary benefits while maintaining constant and seamless communication within their organization and peers.
Compatible with Different Messaging Devices
Viber application runs on different messaging devices such as smartphones, laptops, and desktop. So Viber users can choose to utilize the device they are most comfortable with.