If you're looking to enter the online world or are already in the midst of keeping up your online store, then chances are that you've encountered the many challenges and problems attributed to this change. Joining the eCommerce industry means that you have to continuously be aware of your customers' experiences, your inventory, and even payment sent and received.
From promotional content to an intuitive search bar, everything about your online store can make the difference between a successful sale and an abandoned cart. As such, you may need an eCommerce solution to ensure that all the aspects of your business are maintained and improved. Our article gives you a lot to think about, but if you're torn between Big Cartel and Wix, then you've come to the right place.
Big Cartel and Wix are two of the most preferred eCommerce solutions in the market. Whereas Big Cartel is often the choice of creators and retailers selling and promoting original work, Wix is a platform that supports you and your business regardless of your size. This Big Cartel vs Wix comparison provides you more information to help you make the right decision for your business.
Big Cartel vs Wix: Features, Pros, and Cons
From the get-go, both Big Cartel and Wix tailors their features to fit the needs of different markets and potential clients. As was mentioned above, Big Cartel's features support original artists and creatives. If you want to sell things like furniture you made or art you painted, then this platform is well-equipped with the tools you need to promote your work.
Big Cartel Features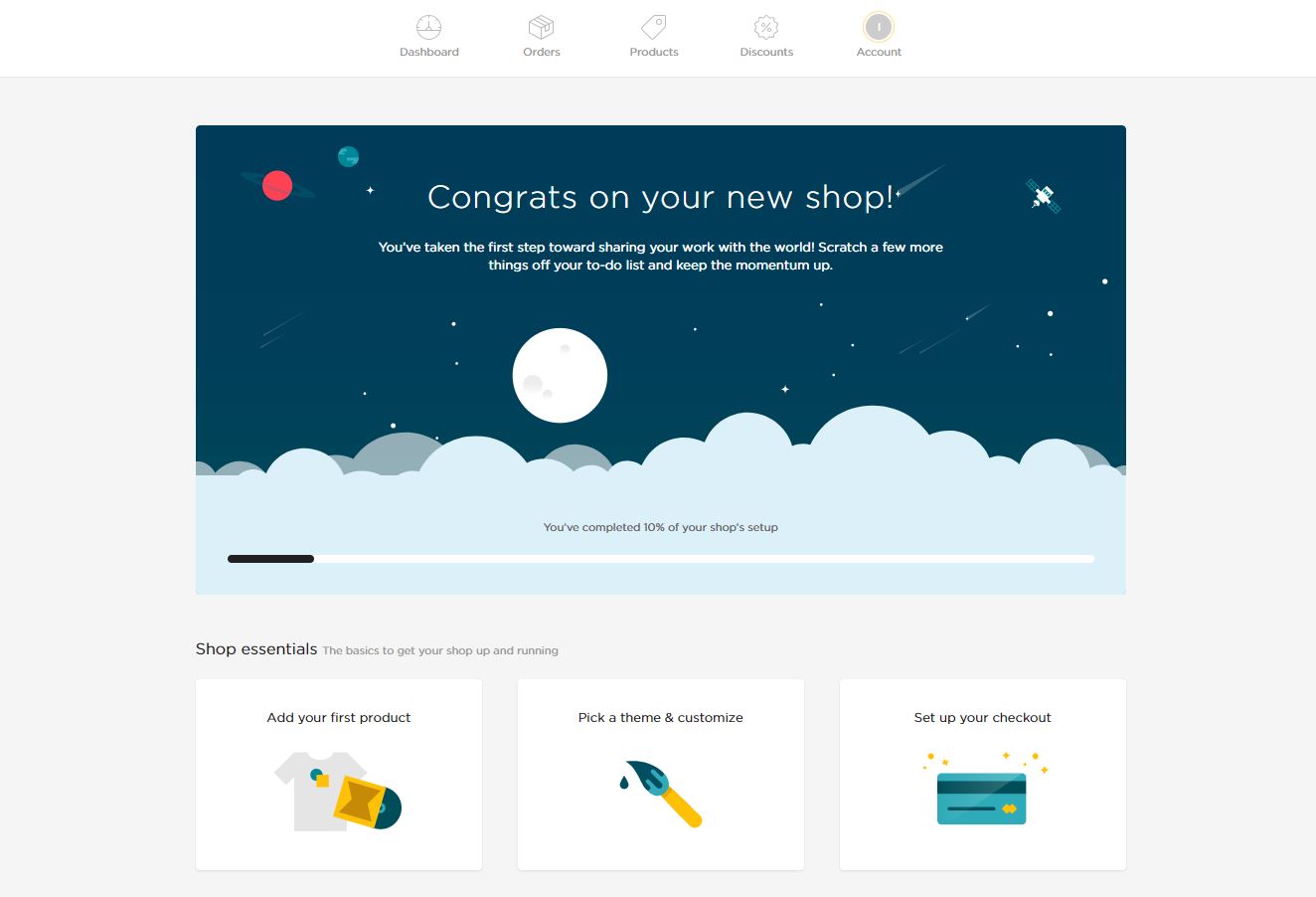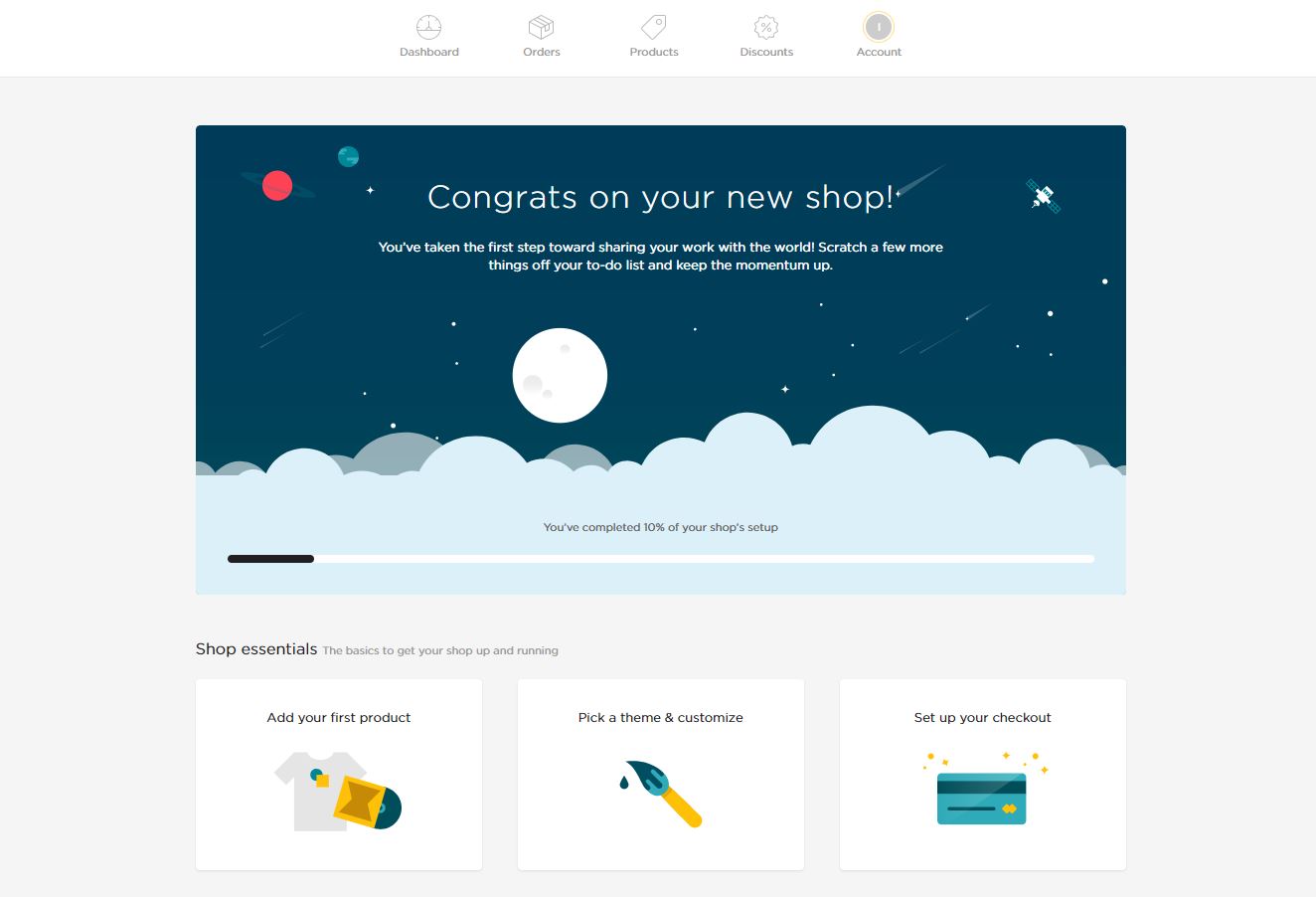 Big Cartel comes equipped with a full toolbox of eCommerce features to help you manage your business and sell your hand-made or custom work. It takes care of your payment gateway so that you can keep track of how much you've earned and how much you've spent.
Another one of Big Cartel's features is the promotional features. This platform offers a myriad of various templates that you can use for your marketing strategies. In addition, it also integrates with Facebook and Instagram, among many other social media sites to make sharing and spreading your promotions easier and faster.
Wix Features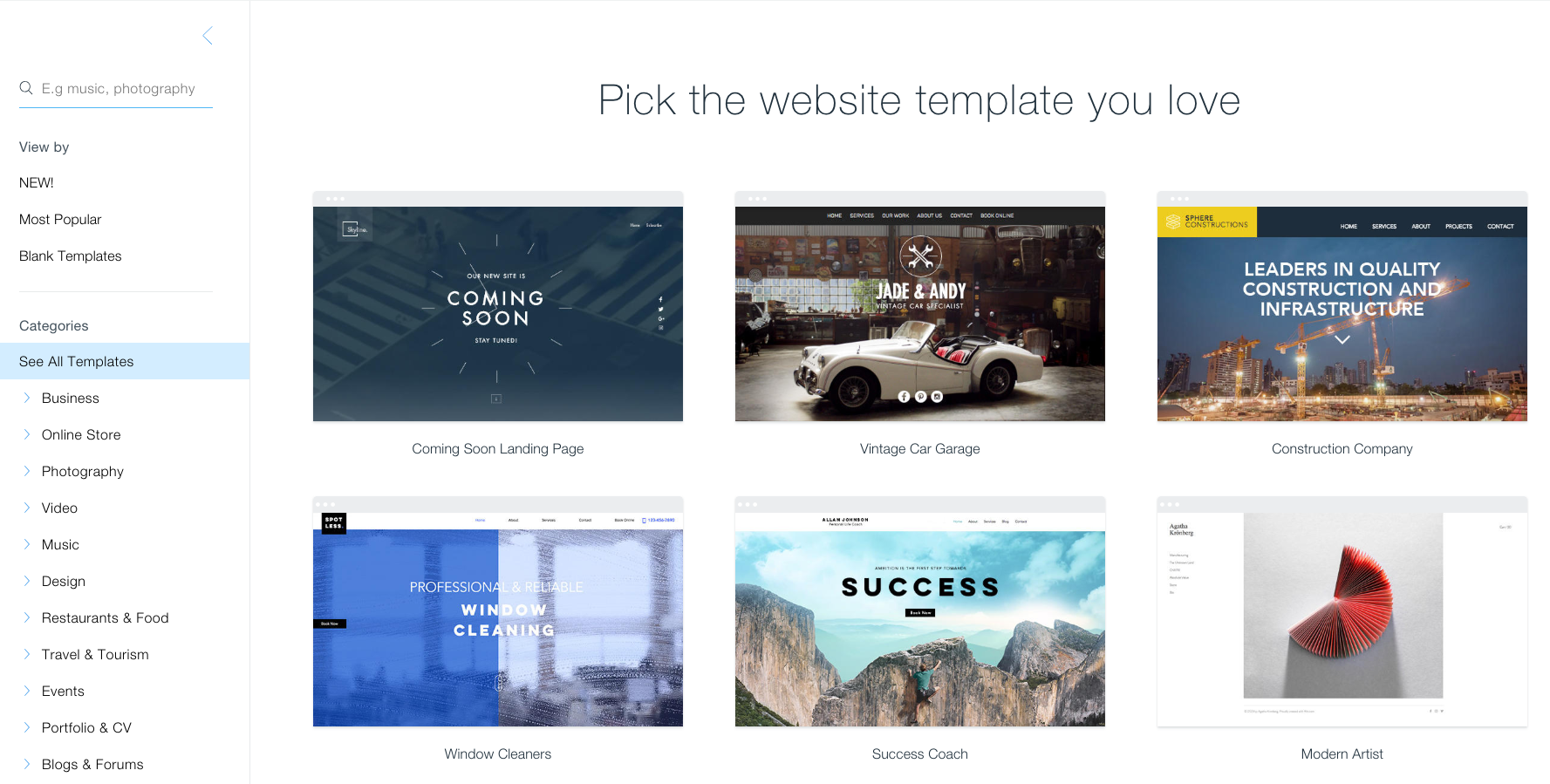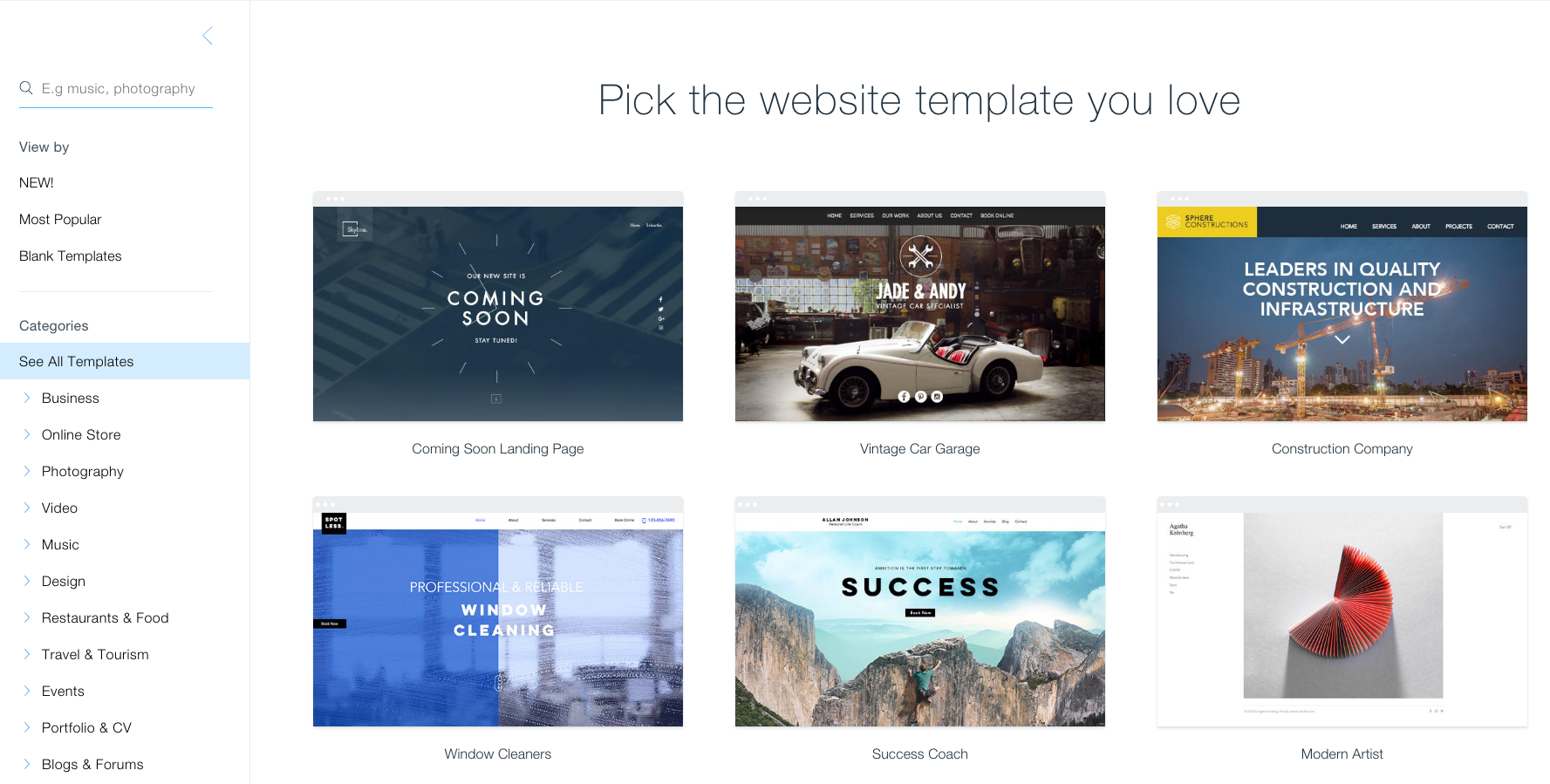 The features of Wix focus more on retailers with a wider reach and a bigger market. It takes Big Cartel's features and takes it to another level. For one, Wix supports multichannel eCommerce, which enables you to sell products not only from your website but also from online marketplaces.
Customization is where Wix sets itself apart. This platform provides you with the ability to create your websites without any knowledge of coding. Its customization tools also apply to your customers as it is laden with features that can prevent an abandoned cart, like being able to offer related products and customers. Furthermore, it also provides a dedicated tracking and shipping page, which is useful for both local and global deliveries.
Despite Wix's capabilities, it should be noted that despite this feature, you may still need to compare point of sale software reviews here, especially if you need a more robust option for your transactions
Pros and Cons
The next part of this Big Cartel vs Wix comparison is the pros and cons of both platforms, which is essential for you to know especially considering the differences in their features as well as the target market.
For Big Cartel, one of its pros is that it provides templates that you can use as is because of its artistic aesthetic, which appeals to creatives and, in turn, their customers. Furthermore, this platform is notably more usable than Wix primarily because it features specifically tailored tools. If you want a platform that you can set up in minutes, then this solution may be the perfect choice for you.
Unfortunately, Big Cartel doesn't come without its drawbacks. For one, the smaller toolbox makes it difficult for you and your team to achieve complicated customizations. For another, this platform limits you and your team to post at most three hundred listings for the premium plan. As a result, medium businesses and large enterprises may have to choose another platform.
Wix offers a more comprehensive toolbox, from website building to abandoned cart prevention. This benefit is why retailers with an online store offering hundreds of listings choose this platform. Combined with multichannel sales and global shipping, as discussed above, Wix comes equipped with all the tools you need and more.
That said, Wix's impressive list of capabilities can be a caveat to user experience. You may find it hard to adjust and to learn what each of the platform's tools can do. Furthermore, Wix does not offer its point-of-sales system universally. You may need to check if your country's version of Wix is equipped with POS.
Big Cartel vs Wix: Design, Usability, and Support
Despite any of the features that Big Cartel and Wix offer, it won't matter if the user interface and the design of both platforms are hard to take advantage of. Furthermore, should you encounter any problems, proper customer support can prevent your eCommerce business from losing customers and sales.
Big Cartel's design ensures that the creatives it targets will encounter little to no problem in designing their stores and websites. However, for anyone who may want to make further customizations, this platform requires you to implement it in code. HTML and CSS are the only options you have and even if you managed to overcome this struggle, the changes you can do with these codes are limited. If you need help in this area, then you may want to read this.
In terms of usability, Big Cartel is well-equipped with an entire library of the themes that were described above. Perhaps one of the benefits of this platform is that usability isn't much of an issue when the themes and templates are readily available for free. If you don't need to implement bigger changes, the customization tools should be more than enough.
Like its design, Big Cartel is lacking when it comes to customer support. Your connection to the developers are only open during weekdays and only from 9 AM to 6 PM EST. Moreover, you are also limited to emailing them. That said, current customers do report that whenever you contact them, the response and service are always above average.
Going to the other side of this comparison, Wix is similar in design and usability with a few key advantages over Big Cartel. For one, Wix comes equipped with templates. While it may not be as artistic as Big Cartel's library, this platform makes up for it with tons of customization options. Moreover, the developers within your team can take advantage of Wix's code as it allows them to benefit and build from its API.
As was mentioned, the countless customization tools of Wix can make the experience of using it slightly overwhelming. It can take time to find what you need, what you can use to improve how your websites and promotions will look like.
Like Big Cartel, Wix has very good customer service. The difference is that you can contact them through phone and tickets. For English-speaking customers, Wix's customer support is available 24/7 while those who speak foreign languages are limited to contacting them during workhours. Finally, this platform offers you the ability to push your concerns to the forefront of Wix's priorities if you get the Business VIP plan.
Big Cartel vs Wix: Pricing
This Big Cartel vs Wix comparison won't be complete without details on pricing. Both offer several pricing packages. For Big Cartel, the pricing packages are the free version, the basic plan, and the premium plan.
The Big Cartel free plan allows you to list up to five products for sale and provides you with a limited selection of tools. This plan is perfect for individuals and freelancers. Meanwhile, the basic plan only provides with you're the space to have 25 listings at $9.99 per month. A team of creatives may find this Finally, Big Cartel's premium plan costs $29.99 per month but is again limited to three hundred products.
On the other hand, Wix provides three pricing packages: the basic plan, the Business Unlimited Plan, and the Business VIP plan. The basic plan requires $20 per month. It provides you with their online store builder as well as all other features discussed above. Meanwhile, the Business Unlimited and Business VIP plans are the choices for SMEs and large enterprises. It offers you and your team with extra storage.
Big Cartel vs Wix: Thinking About eCommerce
Given everything that Big Cartel and Wix can do, the only thing you have left to do is what you want your activities in eCommerce to do for you. Think about your business strategies. Do you offer hundreds of products on one site? Then Wix is the more appropriate choice. Do you offer limited edition or custom products? Go with Big Cartel. Regardless of which platform you choose, remember that its features, pros, cons, and pricing can seamlessly integrate with your business model. If neither works for you, then don't be afraid to explore what else the eCommerce market offers.