Learning and education have evolved radically within the last few years. Being physically present in a classroom is no longer the only learning option with the rise of innovative technologies and high-speed internet. 
Plus, the current need for online learning tools becomes more apparent as the world adapts with quarantine and lockdown measures due to the coronavirus disease 2019 (COVID-19) pandemic. Two of the highly-popular learning management systems being used by online learners include Edmodo and Google Classroom. Outlined in this Edmodo vs Google Classroom comparison guide are benefits, features, and other essential information about each solution to guide you on your next software purchase. 
Edmodo Overview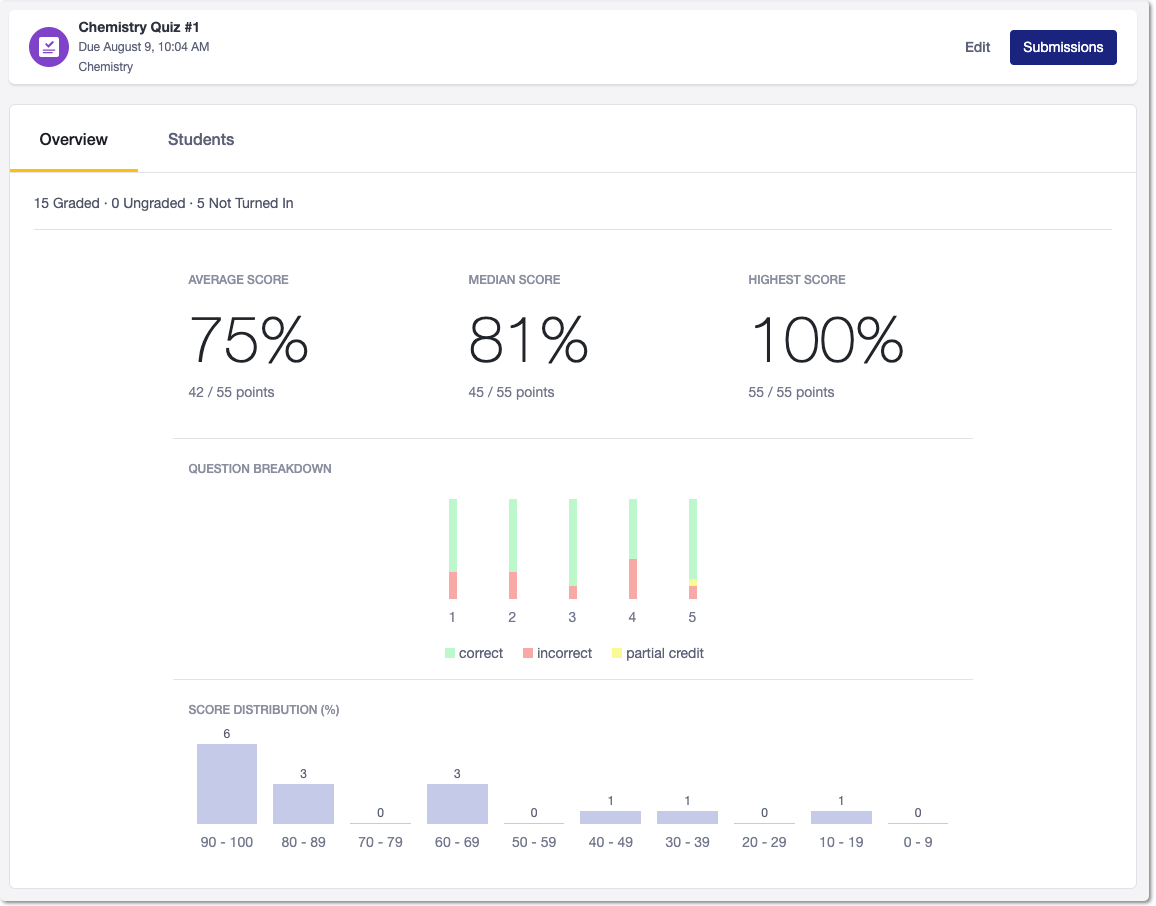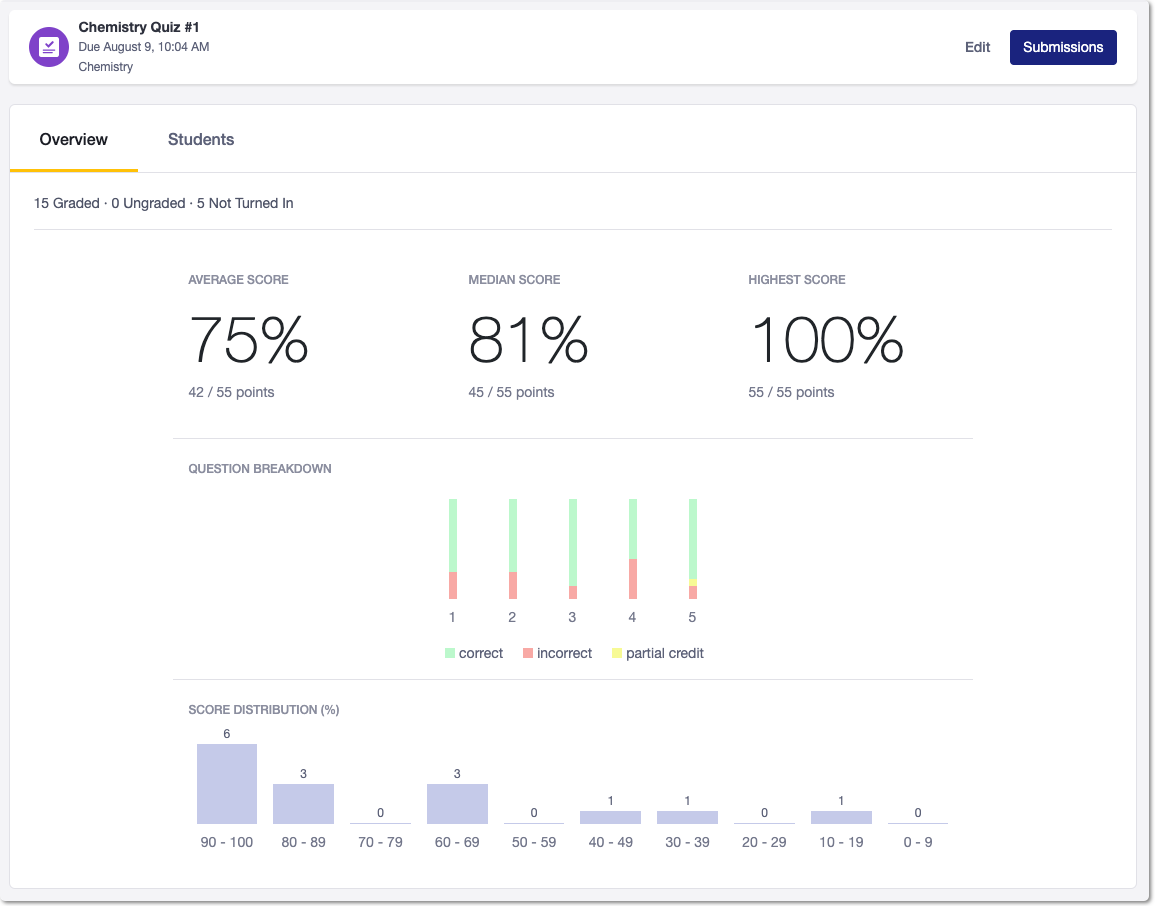 Edmodo is an online learning network designed for schools, districts, teachers, and students. Launched in Chicago, Illinois in 2008, it is widely referred to as the "Facebook" for schools because of its ability to help teachers to communicate with their students, start group discussions, and assign work, not to mention, submit grades, create events, and post resources.
The software was initially founded by two school district IT professionals, namely Jeff O'Hara and Nic Borg which aimed to integrate a sharing and connecting tool to the privacy and security needs of the school environment. At present, Edmodo has been used by more than 72 million individuals from over 350,000 schools in 190 nations. 
Unlike learning management systems here, Edmodo is teacher-operated, which means that only invited parents and students can join and view communication, tasks, and other student data. What's more, the software also allows teachers to filter the information they share with each student by creating specific classes that fit right into their alley, thereby, ensuring a more engaging learning process. 
For students, Edmodo is a place to communicate with their teachers and the whole class. They can set their profile to enable notifications and text messages when classmates and teachers are making special announcements or when assignments are due. Moreover, students can also use the platform to monitor their schedules, ask questions about topics and assignments, and turn in work. 
Parents, meanwhile, can also take advantage of Edmodo by monitoring communications between the student and their teachers. They can also keep track of work submitted, student grades, and performance. Since Edmodo is privacy-centered, parents can only see the activities of their child and not the performance of other students.
Edmodo is also free to use, though, it also offers a premium plan that provides more learning opportunities thanks to plugins such as the Edmodo Snapshot and Spotlight tools. Furthermore, the software has a dedicated help center for teachers, parents, and students to find answers for common troubleshooting problems and other questions. 
Pros:
Various Engagement Tools

Assignment Schedules

Google Integration

Ease of Access
Cons:
Occasionally Runs Slow

IP Redirection Difficulties

Complex Mobile Interface

Lots of Ads on the Free Plan
Google Classroom Overview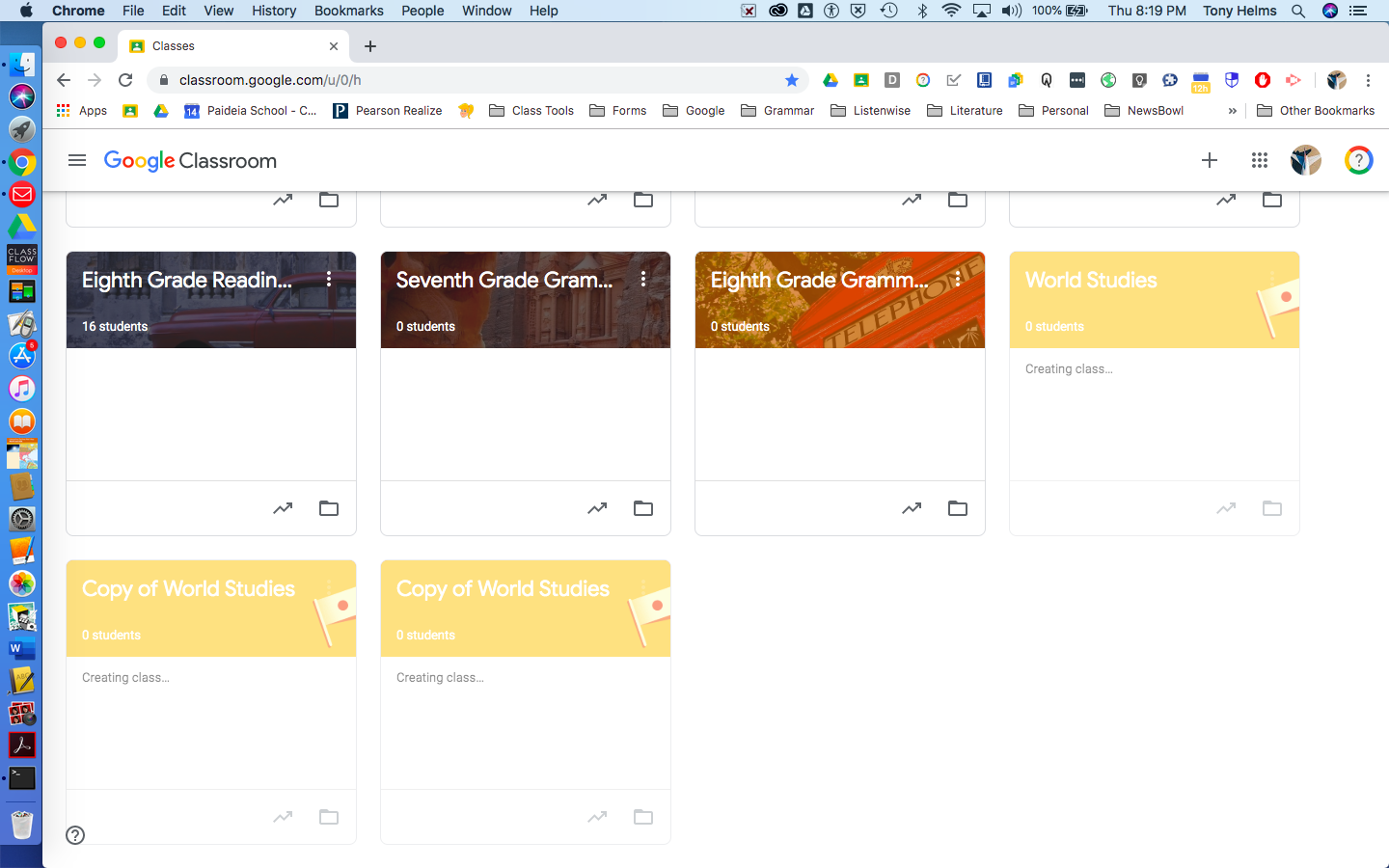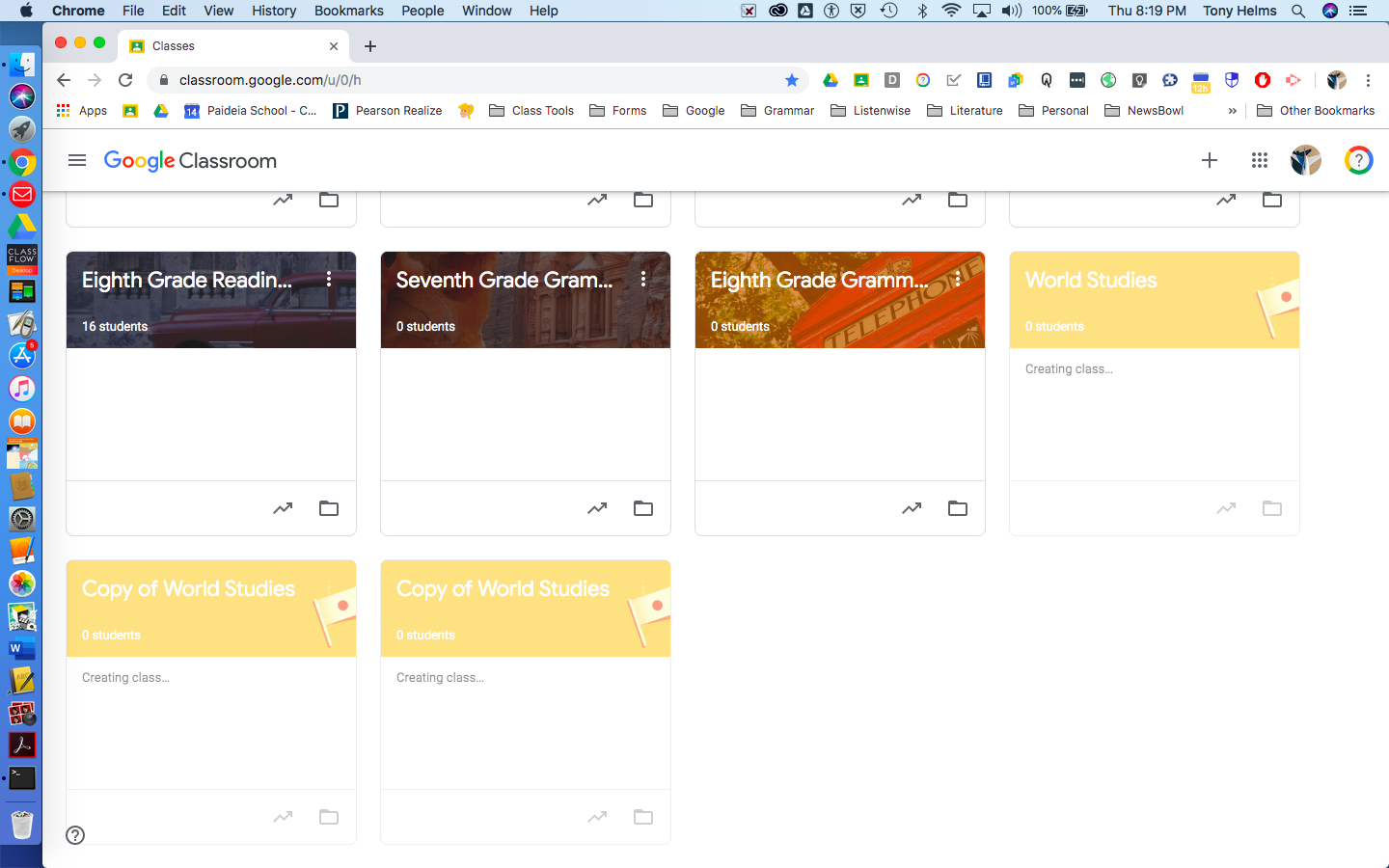 Google Classroom is a virtual classroom that helps students and teachers to communicate, collaborate, organize, and manage assignments efficiently. Initially released in August 2014, the primary purpose of the software is to centralize the process of distributing and sharing essential files between students and teachers to ensure a smooth-sailing learning process. 
Currently, the software is being used by 40 to 100 million users worldwide thanks to its easy to navigate interface, which is relatively similar to the Google layout. Built based on top of popular Google tools, Google Classroom integrates Calendar, Gmail, Slides, Sheets, and Docs into a cohesive platform to handle student and teacher communication. 
Students who are interested in joining the class can be invited using a secret code or systematically imported from the domain of the educational institution. Moreover, Google Classroom also sports a Stream section wherein teachers can find questions, announcements, and assignments they create to keep track of each lesson they give to separate classes or students. 
Other than that, Google Classroom is also geared with a host of exciting features which include a Classroom API and a share button for websites that allow school developers and administrators to engage with the software even further. It also introduced approximately 78 innovative themes, a drag-and-drop functionality, and much recently, added an excellent integration with Google Meet so teachers can have a unique Meet link within each class. 
What's more, the software also allows classroom instructors to archived courses at the end of the semester or year. The moment a course is archived, it is directly eliminated from the homepage and placed in the Archived Classes area to help teachers keep their current classes organized. 
Similar to some of the document management software features in our list, students and teachers can view the archived courses but can't make any changes unless it is restored. On top of everything else, Google Classroom does not feature any paid plans. It is free to use while providing students and teachers with Google's proven technological interconnectivity and infrastructure to offer users a top-notch education solution. 
Pros:
Easy to Use and Accessible

Google Apps Integration

User-friendly and Clean Interface

Completely Free
Cons:
Challenging Account Management Process

Lack of Automated Updates

Lack of Automated Quizzes and Tests

Editing Challenges
Edmodo and Google Classroom modernize the way teachers interact with their students by providing them with all the tools necessary for a more exciting learning experience. In this Edmodo vs Google Classroom comparison section, we will take a long hard look at the differences of one solution from the other to help you see which fits your likings and inclinations.
File Sharing
Both Edmodo and Google are incredibly convenient to use from a teacher's perspective when it comes to typing a simple message for students. However, there is a slight difference between both solutions with regards to the distribution and sharing of files from teachers to students and vice versa.
On Edmodo, there is a plugin known as Class Folder which is where large files must be shared which makes the process of uploading documents a little less convenient because of the number of steps that need to be taken. The same cannot be said for Google Classroom wherein teachers and students can attach a file to a post regardless of the size to make it easier for everyone to access. 
Students and teachers may also comment in classes on either solution thanks to its direct messaging plugin. However, there tend to be a plethora of issues when it comes to sending and receiving messages with Edmodo. On the one hand, Google Classroom is relatively more intuitive with its direct messaging and ensures effective class communication.
Besides that, there is also a difference between both solutions when it comes to the way students are allowed to view files. While Edmodo requires students and teachers to completely download the document or open a new file to see the document posted, files on Google Classroom may be opened on a given screen and closed out to return to the same screen as before.
Integrations
Third-party integrations allow users to save time and financial resources by tapping into existing tools to maximize the value and capability of their solutions. Edmodo and Google Classroom can be integrated with collaboration and communication learning tools that built and focused on the students' learning outcomes. 
Users opting for Edmodo can mesh the solution with Microsoft Office and Google Apps for Education to make it more straightforward to customize their learning experience. However, students will have to sign up for their premium plan to enjoy integration with a student information system (SIS). Nevertheless, the Edmodo spotlight tool can be utilized to download various user-created educational solutions to make up for its shortcomings in the integrations section. 
Meanwhile, Google Classroom bodes well with a wide range of SIS platforms, not to mention websites such as the American Museum of National History, Curiosity.com, and Discovery Education. As part of the G-Suite for Education, this learning management solution also provides access such as Gmail and Google Drive. It also bodes well with content management systems (CMS) such as Edlio CMS. 
Through integration with CMS in top software ranking lists, Google Classroom makes it more straightforward to streamline how teachers manage classes and ensure that content is flowing throughout the learning process of each student. While Edmodo does have its fair share of third-party integrations, Google Classroom is far more superior in this department because of its free SIS integration which can only be attained in Edmodo through a subscription. 
Pricing
Google Classroom and Edmodo also differ in the pricing department. While Google Classroom is entirely free for both students and teachers, they cannot use the software unless their educational institution signs up for the Google for Education package. 
It is worth noting that the Google for Education package is free, but it also provides a variety of paid products. This includes professional development meetings, content topics, authoring tools, and Chromebook workshops. 
On Edmodo, parents, students, and teachers can create a freemium account that includes many of the software's features. However, users may have to subscribe to their paid plan to integrate the software with a robust SIS platform. The paid plan, which includes a comprehensive one-day on-site training for 25 users, is pegged at $2,500 per school annually. 
So Which Is Better?
In the previous Edmodo vs Google Classroom comparison section, we outlined the differences of each solution though it is important to note that they also share some similarities which include the following:
Dedicated Mobile Apps

Cloud Deployment

Unlimited Storage

Targets K-12 Market

Collaboration and Social Learning Features

Free Accounts for Students and Teachers
This is why interested users must look at their unique needs and each software individually to find out which ones best fit their operations. Either way, both Edmodo and Google Classroom help teachers supplement their classroom lessons and ensure that they provide a compelling way to organize their course content, monitor assignment status, and communicate with their students.