A cloud storage app is an essential everyday tool. Nothing is more reassuring than knowing that all your files and important data are safe, secure, and accessible to you anytime and anywhere. It brings a whole new meaning to the word 'cloud' as having a cloud storage app is like having a cloud with all your files and data follow you all the time.
Businesses and individuals have taken to fully utilizing cloud storage apps to support everyday operational needs and tasks. OneDrive for Business and Dropbox are two of the leading cloud storage apps in the market. If you're choosing between the two, this OneDrive for Business vs Dropbox comparison article will help you figure out which cloud storage app is best for you. While you're at it you may also like our article on file management software research which enlists tools for efficient means and ways in handling documents.
What do users say about OneDrive for Business and Dropbox?
OneDrive for Business and Dropbox users are all highly satisfied with the tools and features that both cloud storage apps offer. OneDrive for Business users commends how the cloud storage app is always accessible and so easy to use. Users of Dropbox lauds its intuitive user interface and smart sync feature.
About OneDrive for Business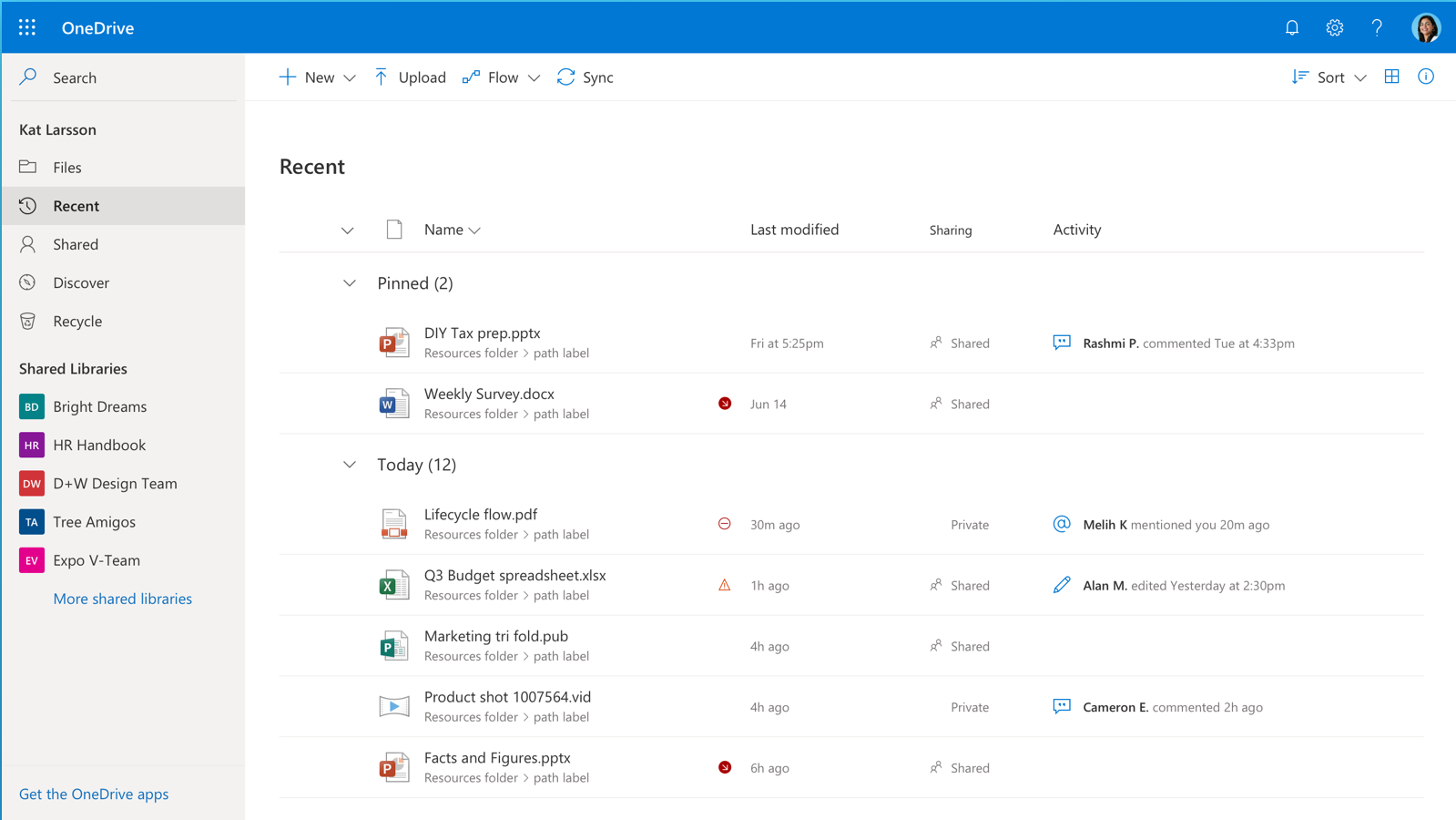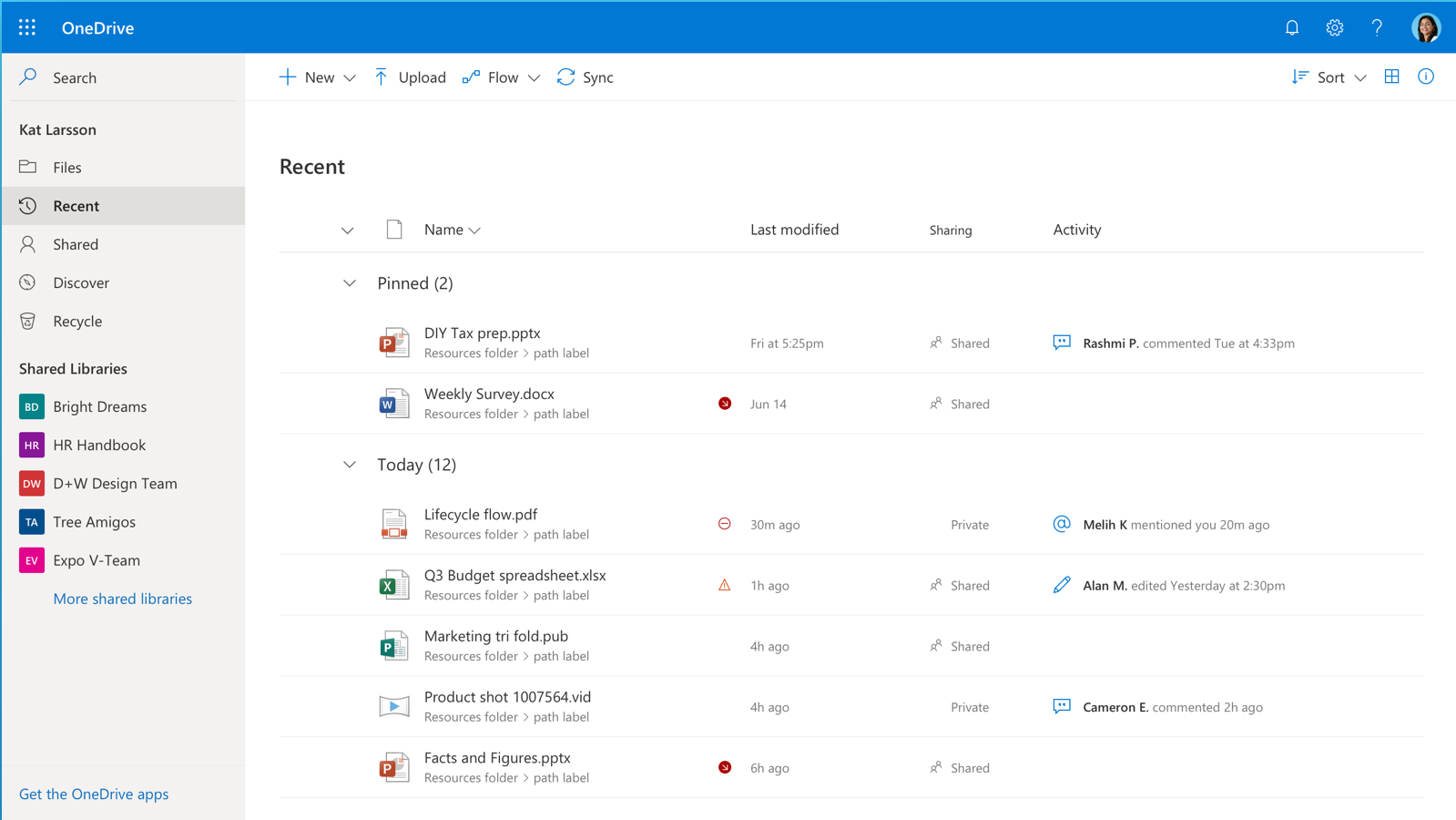 OneDrive for Business is a cloud storage app that allows users 24/7 access to files anytime anywhere. Its users can free upload, edit, and share files in an instant. It has a robust integration feature with Microsoft Office. OneDrive for Business can offer unlimited storage to paying users.
About Dropbox
Dropbox is a holistic cloud workspace that allows users to freely access, share, and collaborate on all kinds of content. It has tools that allow for the automatic syncing of files. It can easily integrate with different third-party apps like Trello, Zoom, and Adobe. Dropbox has a forever free version.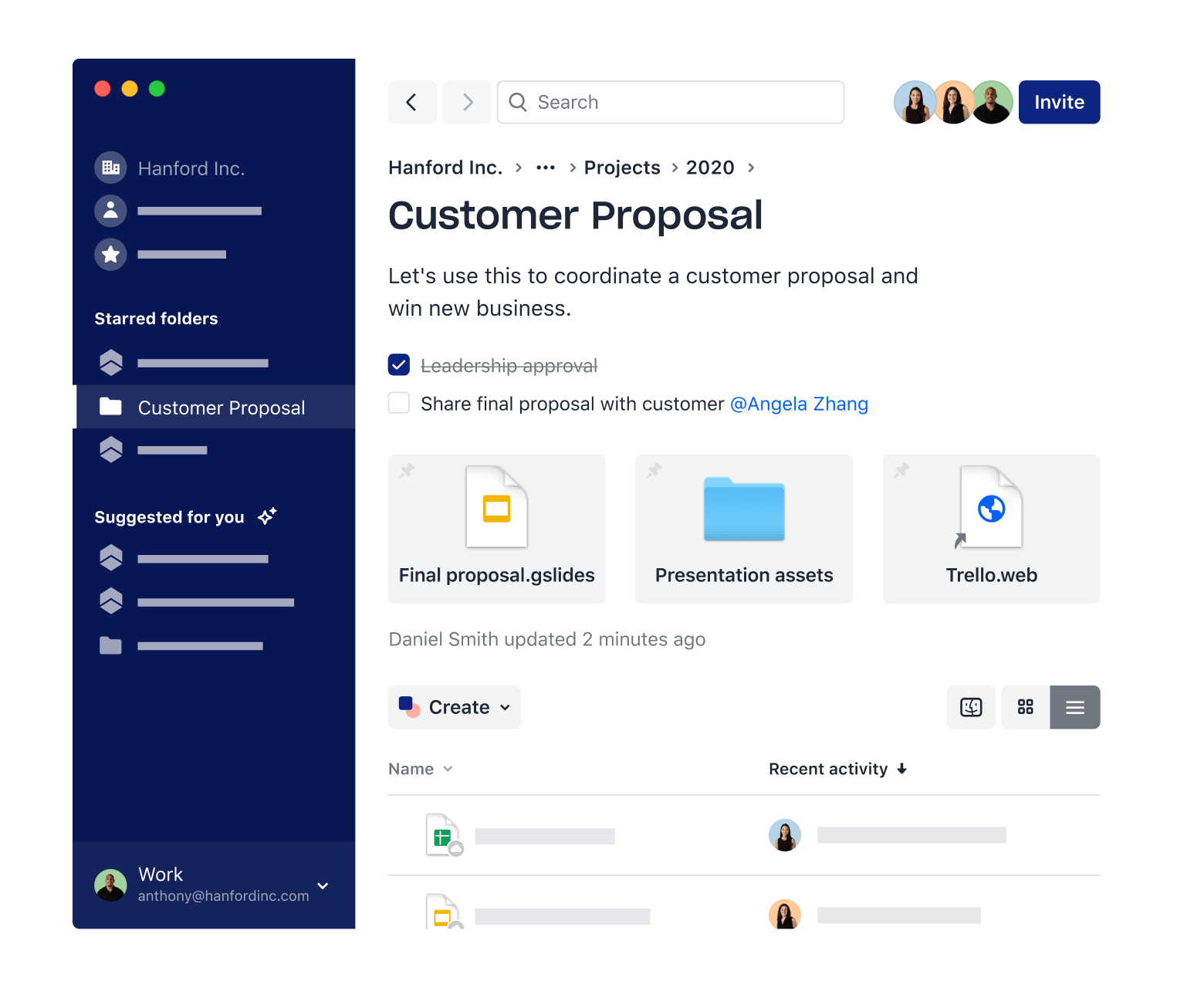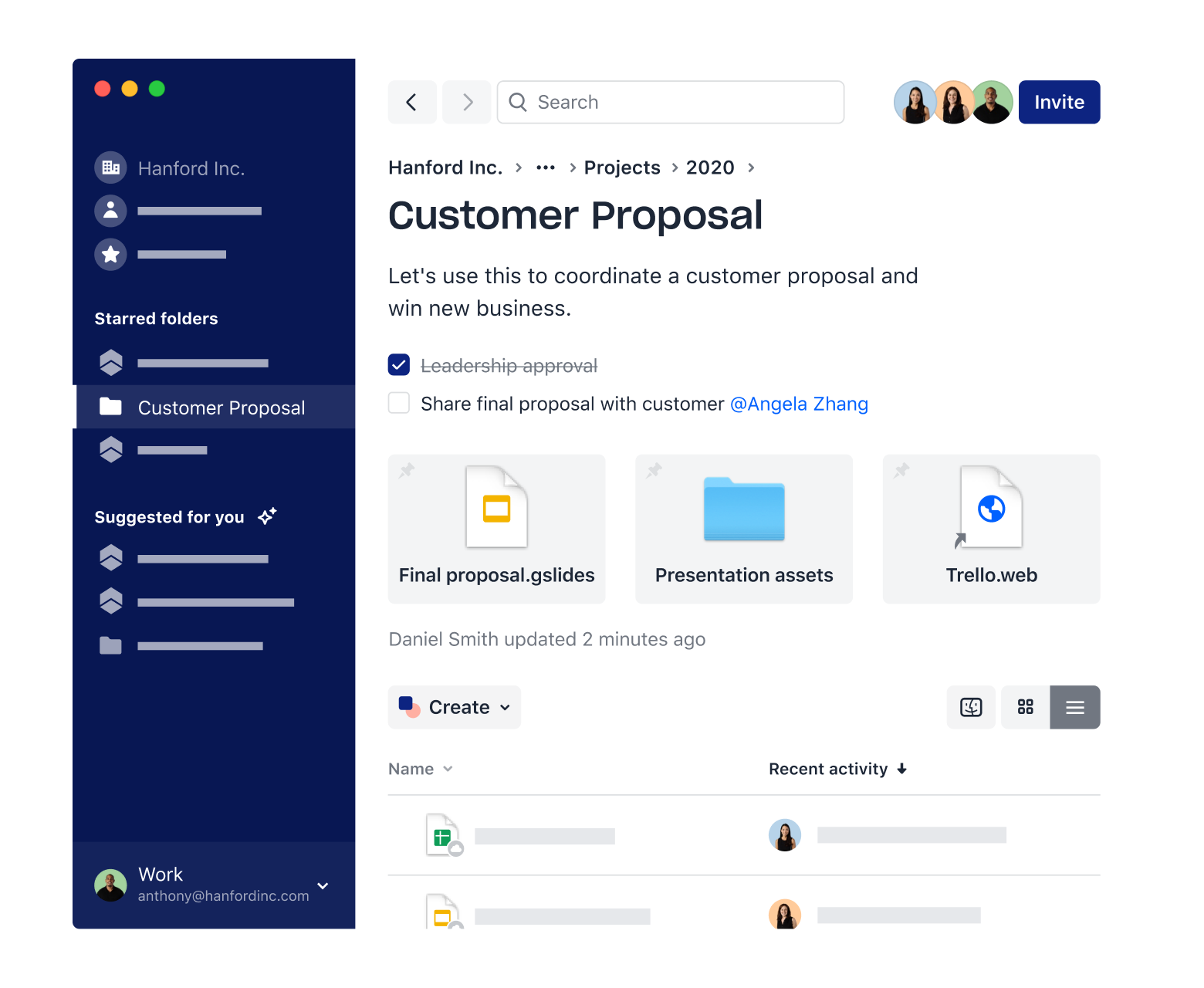 Points of Comparison
A OneDrive for Business vs Dropbox comparison is pretty simple as only a few points of comparison need to be considered: pricing, storage, security, and integrations.
1. Pricing
Pricing is the utmost factor to be considered as its continuous use is of prime importance when it comes to cloud storage apps. You need to be sure that your budget can maintain the service fee that OneDrive for Business and Dropbox offers. As they provide premium storage, security, and space, both platforms considerably demand recurring charges.
For those with no money to spare, Dropbox is ideal as it has a free version that can support basic personal storage needs. Its lowest-priced plan available for $9.99/month.
OneDrive for Business does not have a free version. Users need to pay a minimum of $5/month on a one-year locked period. OneDrive for Business has a free version but prior purchase of Microsoft tools is required.
2. Storage
Storage is front and center when it comes to cloud storage apps. It is the very heart of this OneDrive for Business vs Dropbox comparison article.
Dropbox offers three plans for its user. The first plan is for free while the other two plans come for a fee. It's Plus plan goes for $9.99/month and can store as much as 2 TB or 2,000 gigabytes. Its most expensive plan is its Professional plan and it goes for $16.58/month and can store as much as 3 TB or 3,000 gigabytes. Its paid plans come with mobile access, auto-sync, camera uploads, and mobile folders.
OneDrive for Business also offers three plans. Its lowest-paid plan, Business Plan 1, goes for $5/month and comes with 1 TB or 1,000 gigabytes. It's Business Plan 2 goes for $10/month and offers unlimited storage. Its priciest plan is Microsoft Office 365 Business Premium plan that offers unlimited storage and allows up to 300 users. It comes with a website version of Microsoft Office tools that can be accessed anytime and anywhere. All OneDrive for Business paid plans has an annual commitment requirement. A cloud storage app goes hand in hand with a structured document workflow administration. To get the most out of cloud storage apps, you could check out our article on the best document controller platforms.
3. Security
Both OneDrive for Business and Dropbox are highly secured. They lead the industry as all data across all endpoints are tightly protected and encrypted. Of the two, Dropbox is the platform that experienced major data breach when its system was hacked in 2012.
The point of comparison is the way each cloud storage app handles stored data and files. Dropbox handles files in the conventional encrypted way. Upon upload, all files from a given account are stored in one lockbox. To access such files, Dropbox's system uses a singular key. Upon key input in the cloud, all of a user's file and data will easily be revealed. This is where OneDrive for Business is different.
OneDrive for Business also has lockboxes but the difference is, one lockbox is not limited to one user. Upon upload and encryption, OneDrive for Business separately stores each of your uploaded files to different lockboxes. Through it, all files receive an extra layer of protection. Should your files be hacked or compromised, not all will be accessed as all files are separately placed in different boxes. Different keys are needed when accessing OneDrive for Business lockboxes. This makes for an effective extra layer of protection and security.
Apart from encryptions, both OneDrive for Business and Dropbox offers two-factor authentication for an extra layer of protection and security. Through it, files and data can only be accessed by duly registered owners and users of every single account.
4. Integrations
Cloud storage apps don't exist in a vacuum. It serves as the very life of a business workflow and it has to have the right tools and features to make it easy for users to integrate it with third-party apps. Both apps don't disappoint as both offers extensive tools for third-party integration.
OneDrive for Business is developed by Microsoft. Naturally, it can seamlessly integrate will all Microsoft apps and services. This feature also makes it the ideal options for businesses and individuals that use Windows. As it shares the very same DNA with Windows, work is extra easy and no compatibility issue will be encountered with all of Microsoft's products. This does not make it a non-option for Mac users as it can also work with iOS, Mac, and Android devices. Users should just take note though that it will work faster and better with Microsoft products and devices that run on Windows.
On the other hand, Dropbox can work with Windows, Mac, iOs, and Android devices. It can also seamlessly work on computers that run on Linux. Apart from easy integration with Microsoft Office tools, it can also integrate with numerous third-party apps from different developers like Asana, Nintex, Zoom, Trend Micro, iStock, MangoApps, Zapier, Hellosign, Wrike, Wix.com, and more. Both OneDrive for Business and Dropbox can be accessed on different platforms and devices.
Which is the best cloud storage app for you?
So, is it OneDrive for Business or Dropbox? Before you answer that, read on these last few points first:
Dropbox is best for basic users that need minimum storage. It can come at absolutely no cost and store at least 2 gigabytes of files for free.
OneDrive for Business is best for users that put prime in file security and privacy. It has extra layers of security protocols that effectively prevent data breach via multiple key requirements and separate lockboxes.
Dropbox is best for users that access files through different devices and platforms. It can seamlessly work on hardware that runs on Mac, iOS, Android, Windows, and Linux.
OneDrive for Business is best for users that need massive storage space. It offers unlimited data storage for only $10/month.
Dropbox will be better for users that prefer subscription contracts with no strings attached. It does not require a one-year lock-in period. Users will have more freedom when it comes to adjusting workflows and operational tasks.
OneDrive for Business is best for Windows users as it can seamlessly integrate with all Microsoft products and devices that run on Windows.
Ultimately, you will arrive at a sound decision if you know yourself, how you work, and what your business requires. Before coming up with a decision, spend a good amount of time reflecting on how you operate on a daily basis. It's best that you know what you ultimately need and prioritize in all your tasks. Make your own list of priorities and deal-breakers. Upon analysis of your workflow, zone in on our given point of comparisons. Compare your priorities to our given essential factors. Upon finishing your personal comparison, we assure you that you'd definitely come up with the right choice.
If you still need more data, it will do you well if you will read on other cloud storage apps. You can do your own comparison and evaluation. Upon arriving at a decision, read this to better equip yourself on current business practices and trends when it comes to document storage, management, and administration.