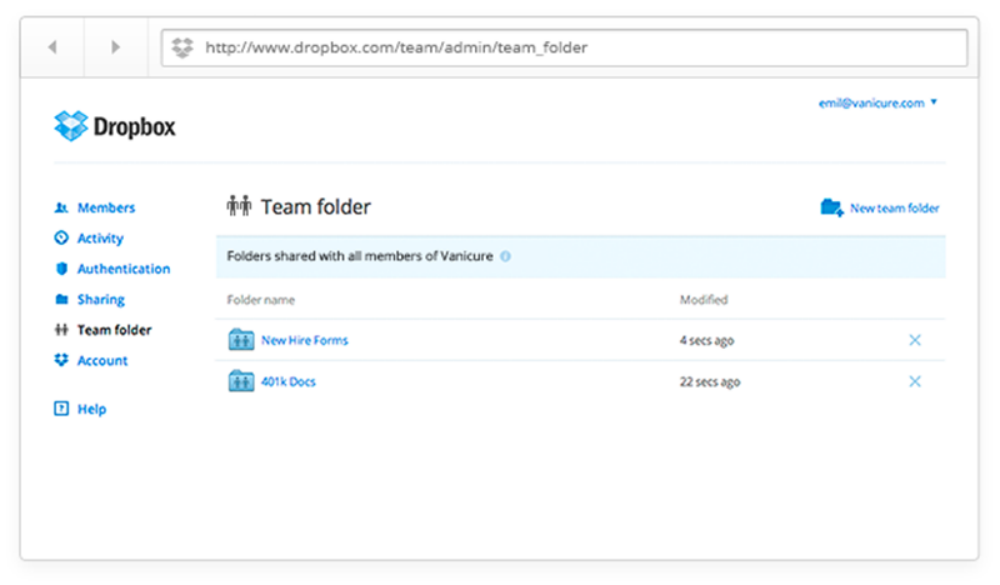 The main benefits of Drobox Business are its great value for money, general usability and security. Let's itemize the details below.
Drobox Business offers companies with many different benefits. An affordable pricing is only one of them. Customers enjoy Dropbox Business's significant storage space where they can increase their space allotment without additional expenses. This is because a storage limit does not exist. In other words, you can save an unlimited amount of data if you subscribe to this service.
Dropbox Business also offers an unlimited file recovery access. This enables you to see deleted data even for months after removing it.
With this, the service also allows customers an unlimited file version history that is not limited to just viewing. Users can now restore most complex file versions with just a few clicks. This, of course, is tied into a protection feature where passwords will be required for any user that wishes to access historical versions. This provides the business with both extra flexibility and extra security measures.
Security features are essential components for any file sharing service being offered in the market. Dropbox Business realizes this, thus allowing you to set passwords and permissions for all Dropbox files. Furthermore, the service adds another security layer by giving you an option to protect your files with expiring links, making access time sensitive. Another notable feature is that users can customize the sharing process through a folder creation system that allows only for special groups of users to access. Of course, the admin is given full control on who to give membership to, customizing permission settings, auditing sharing activities, and inspect all connected devices.
Dropbox Business also includes a remote wipe feature that allows users to protect their files when their devices are lost or stolen. Users can delete them from another device to prevent unauthorized access. On top of these security features in place, the service includes a reliable customer support to help you resolve issues.