Ecommerce software makes it possible for online businesses to manage their websites smoothly. It enables online businesses to efficiently sell their product to the market through a user-friendly interface that allows people with non-technical skills to navigate comfortably. Know more about how ecommerce software works in this guide.
If you own an online business, choosing the right ecommerce software is very important. You must choose an ecommerce software that will allow your customers to shop and navigate with ease while also considering its security features. Also, ecommerce software should help you manage your business flexibly. Remember that the right ecommerce software can draw more clients to your business.
In this article, the Ecwid vs Wix Comparison will be discussed. Hopefully, will help you decide what software is best for your online business.
Ecwid Overview
Ecwid is a robust ecommerce platform that is best for businesses that want to expand their store in their existing platforms.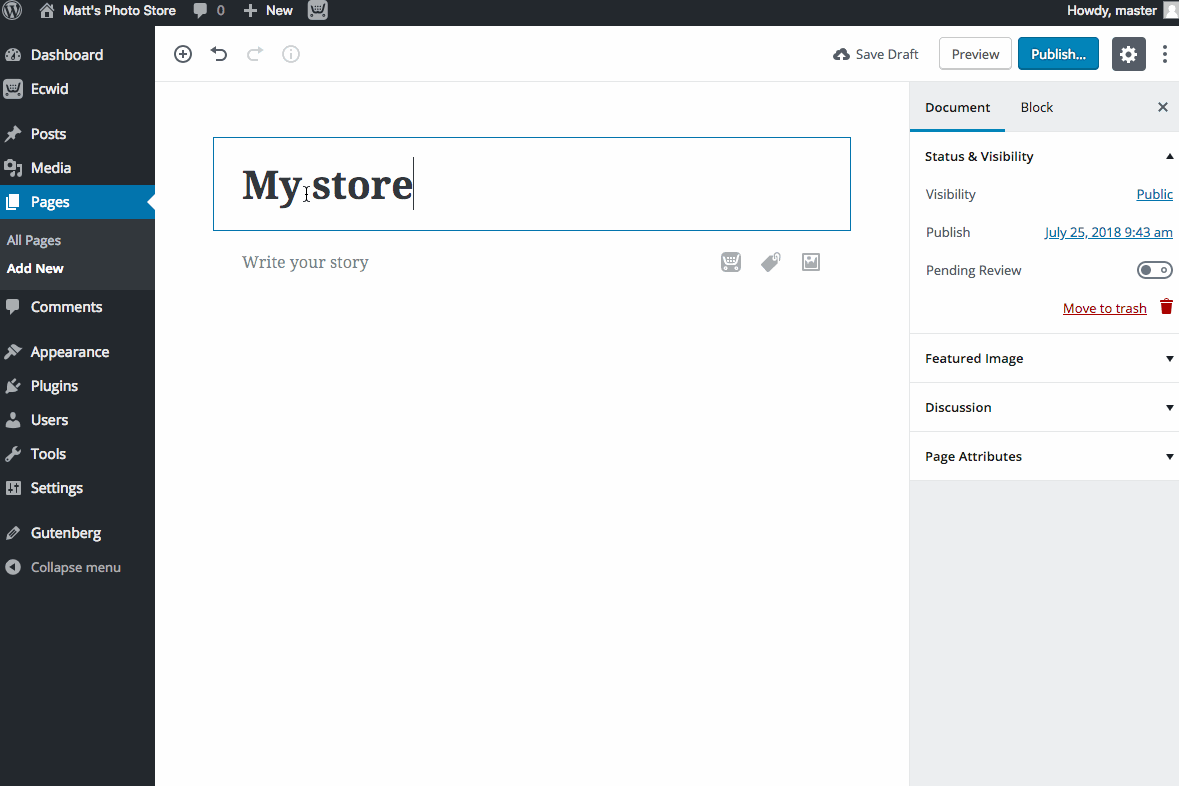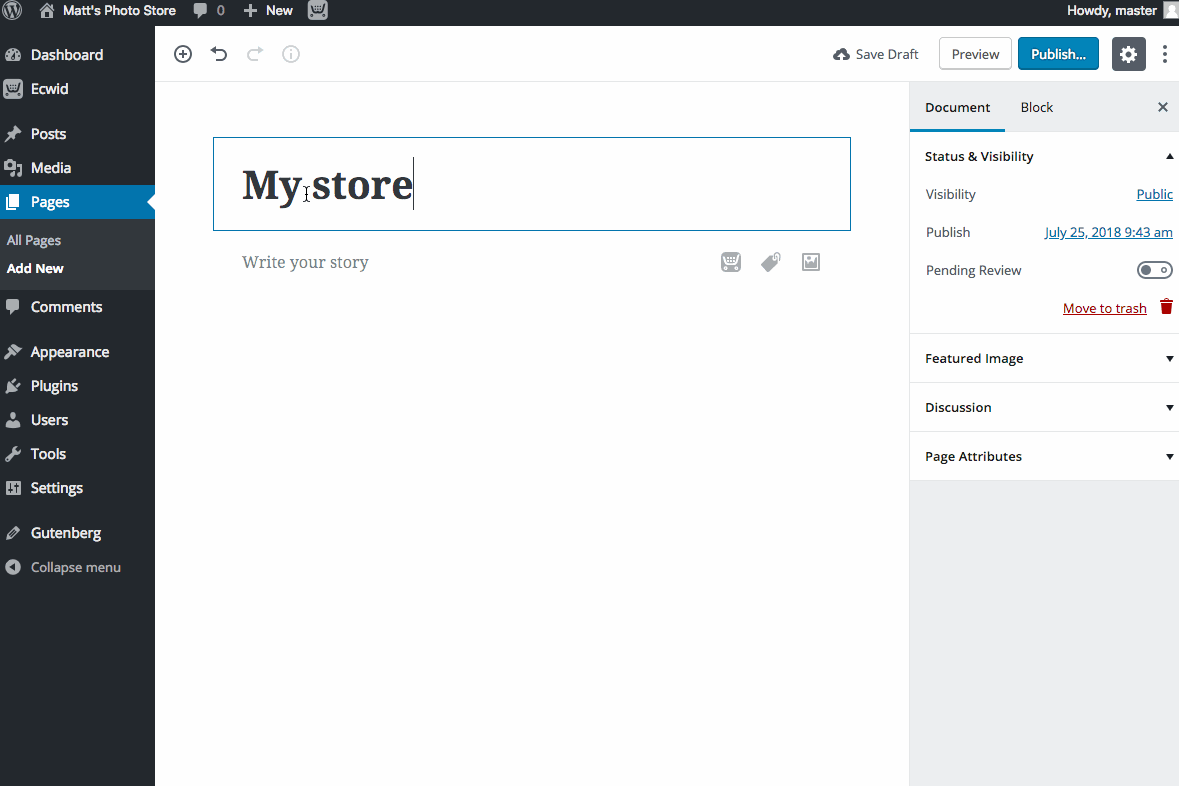 We included it in our article of the Top 15 eCommerce Tools for 2020 mainly because it supports over fifty languages, offers advertising and promotional features, and in-built omnichannel selling across other platforms such as Facebook, Instagram, Amazon, eBay, etc. Since Ecwid integrates with existing sites, it allows businesses to expand their store while maintaining their branding and design.
Aside from these features, Ecwid provides a central dashboard where users can manage, record, and ship their products without hassle. This can also be done with their third-party platforms as they support multi-channel selling. With this, Ecwid allows you to do a more organized management, inventory, and shipping of your products in all your third-party channels.
However, if you are looking for a self-hosted software for your business, Ecwid may not be a good choice because of its limited features. Even though its integration with other sites can bring convenience to users, it can also be a hindrance for users who want to do a lot of customization and changes in their website.
Ecwid Pros and Cons
Aside from the features mentioned above, there is so much more to Ecwid that you must know if you want to find a good ecommerce software for your business. To do this, you must determine its pros and cons.
In this part of our article, the advantages and drawbacks of Ecwid will be discussed to help you decide whether this fits as the right ecommerce software for you.
Ecwid Pros
Works well with existing websites
Forever free plan
Supports multi-language and multi-channel selling
Ecwid allows you to set up a new store that is precisely similar to that of your current brand. It makes things easier since you do not have to start from scratch in creating a new page. What's more, it is free. It offers various options of plans that are very affordable for users.
Ecwid's omnichannel selling feature is also impressive because it allows you to organize things easily and manage your business across other platforms in a centralized way.
Its central dashboard is also very easy to use, which makes editing of products and homepages simple.
In addition, its multi-language feature also comes handy for online businesses that have a wide global reach.
Ecwid Cons
Not a fully-hosted solution
Certain essential features only included in the top-tier plan
Unlimited product listings only on the top-tier plan
Features such as point of sale, unlimited product, and priority support are only available on the top-tier plan.
Ecwid does not offer support options on lower plans. Support tickets are only offered on free plans while live chats are available on a Venture plan, phone callbacks for a Business plan, and priority support is provided for an Unlimited plan.
Ecwid Design
Ecwid's design is very limited in terms of design options. It does not provide any template or site-builder for its users.
On a positive note, Ecwid allows its users to access CSS editor, which can be used to create changes on their websites. This will enable you to adjust the size of your product's photo and the layout of your page.
Ecwid offers three pricing plans for users.
Venture plan – this entry-level plan costs $15/month
Business plan – this is the brand's top-tier plan which costs $99/month
Free forever plan – this plan is the best on the market and includes hosting by Ecwid which other plans do not
Wix Overview
If you are looking for an all-inclusive eCommerce software for your business, Wix is the right software for you.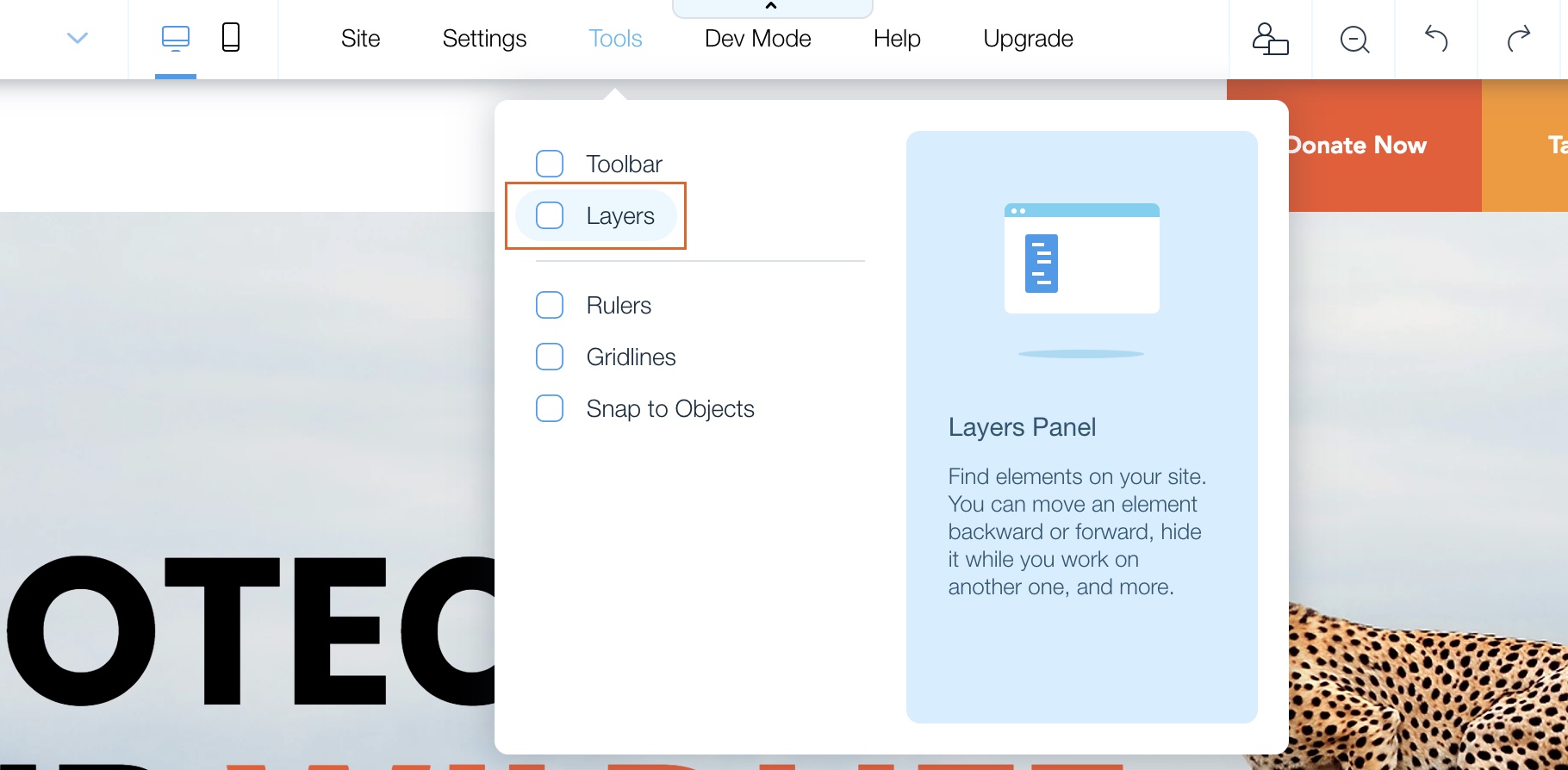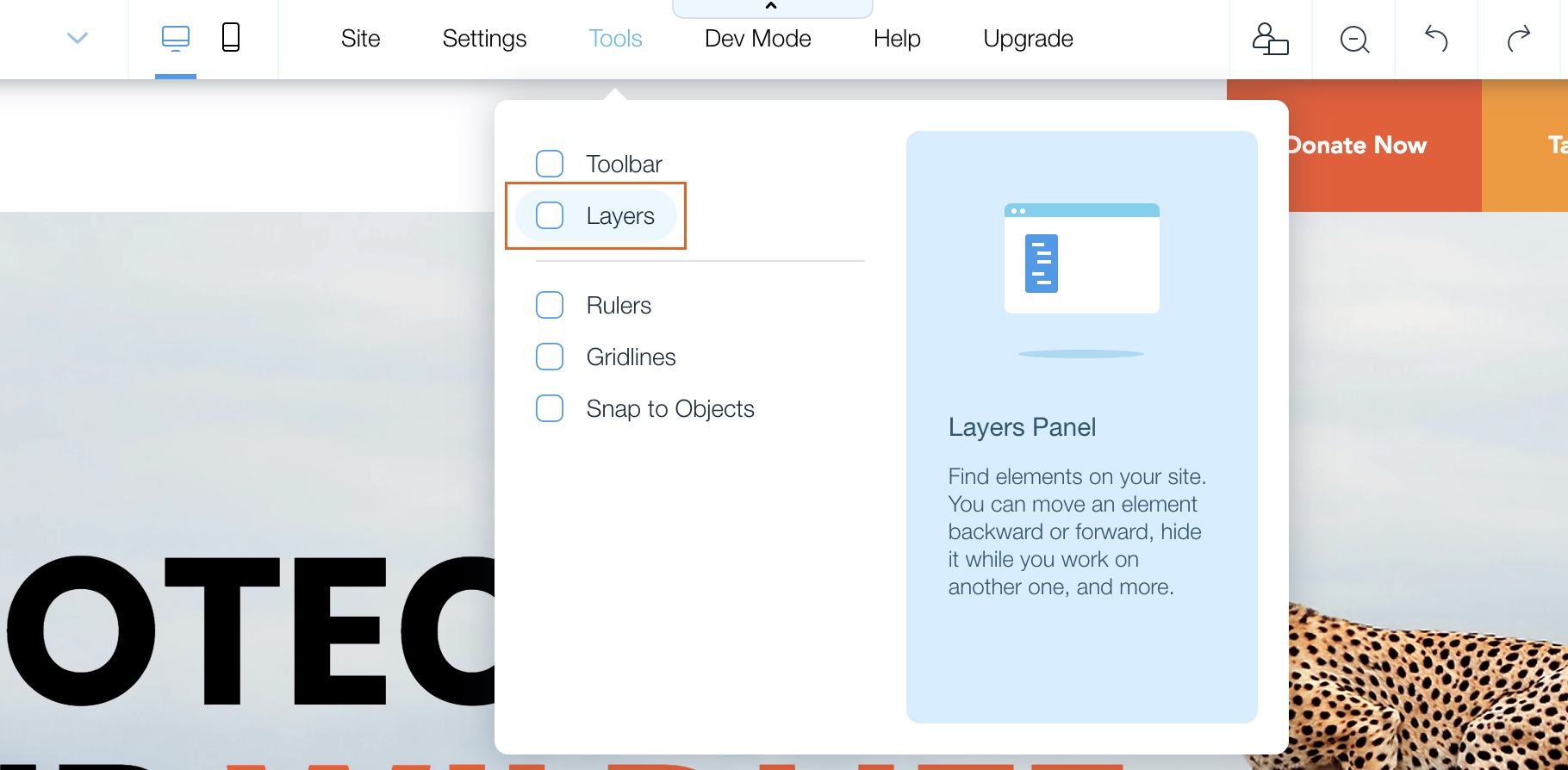 It's always included in almost every list of the best website builders mainly because it offers a library of templates, multi-channel selling, real-time shipping estimates, and the highlight of this software, its website builder.
Wix is the perfect software for non-technical users because it enables its users to customize the look of their online business conveniently. This simple website builder can be attractive to small and medium-sized businesses since it is easy to use and does not require a lot of technical skills. With this website builder, users can personalize their page depending on how they want it to appear.
In addition to Wix software's features, its central dashboard is very simple. It allows you to update your product, manage orders, and create email campaigns without complications. However, one of the best features Wix software offers is the Wix website editor. This allows users to customize and change anything they want on their website.
Wix Pros and Cons
Although Wix software's features appear to be a good deal and extraordinarily advantageous for most online businesses, they also have drawbacks.
Wix Pros
Wix offers a lot of customization features that are available for users with non-technical skills
Provides a variety of features at a reasonable price
Multi-channel sales and global shipping options
Wix software is equipped with all-inclusive features that are necessary for ecommerce. Its easy customization features and access to free templates give you the freedom to design your page. The best thing is that these features are accessible to free users.
Along with Wix software's main features, it also provides secondary features such as cart abandonment emails, related product listings, and access to Modalyst dropshipping all for a very reasonable price.
Another notable feature of this software that stands out to its users is the drag-and-drop website builder, which allows you to customize and design your page with no technical skills required.
Wix Cons
Point of sale is not available in all countries
The apps and integrations library is a little sparse
The Wix editor requires getting used to
In terms of support, one of Wix software's drawback is it does not have many support options. Users can only submit report tickets or requests for callbacks, but no option for live chat is available.
In addition, support is only offered in a limited number of languages during weekdays. English support, however, is available 24/7.
Wix Design
Unlike Ecwid software, Wix has a flexible design because of its website builder. It also gives users access to about 100 free templates, which allows them to control how they want their page to appear.
This is best for beginners in the online business since it allows them to design their page freely without worrying about being technically unequipped. However, Wix is not limited to non-technical users alone. If you are technically skilled, using Wix software is also a good idea. Since this software is not difficult to use, you can take advantage of your skills and use Wix's simple features to improve your page's look.
Wix Pricing
Wix offers four pricing options for users.
Free plan
Basic plan – for $20/month, this plan gives you access to the multi-channel selling, online store builder, etc.
Business unlimited
Business VIP – this plan provides you extra storage
Ecwid vs Wix Comparison: Which is Which
This article about Ecwid vs Wix Comparison thoroughly discussed the features, pricing, and benefits of each platform, although each platform is unique in its own way. Ecwid has a clear target market – businesses that want to expand their stores in an existing site. On the other hand, Wix is a more comprehensive software that is best for businesses of all sizes.
In terms of features, both Ecwid and Wix have a very impressive function of multi-channel selling, which allows users to showcase their products across other platforms. However, the ability of Ecwid to support over fifty languages creates a remarkable impact and makes it more advantageous for its users.
Another interesting thing about these software solutions is the difference in their theme and customization. Ecwid has a very limited way of customizing the display of its user's page. This software is not suitable for users who wish to start over and create a new site. On the other hand, Wix is the total opposite of that. With over 100 free templates available, users can customize their websites in any way they want even without coding experience.
You can only find the right eCommerce software that is best for your business depending on your purpose. Ecwid can be a favorable choice for you if you are one of those businesses who wish to add a new store, while Wix is a considerable choice if you want to have the freedom of designing and customizing the site.