Businesses use data to be on top of their game. An overflow of users equates to an overflow of data and good management of data leads to an increased overflow of users and profit. Businesses that win and achieve goals don't waste data. Today, having a game plan when it comes to collected data is a must if you wish to gain a solid foothold in any of your endeavors. This is why the market for business intelligence software is getting bigger and bigger by the day. Having one makes it easy for users to fully maximize resources and step up their game. To date, the business intelligence industry is worth more than $14.7 billion with a steady increase highly anticipated in the coming years.
This is because business intelligence can solve all problems. Business intelligence can answer all business concerns on any range of topics — may it be your business performance, user characteristic, or satisfaction rate. Once set-up and automated, good business intelligence software will know what to do with any data that it gathers. Business intelligence is so special, it can even anticipate a problem before it even occurs. This is why businesses in all kinds of industries utilize it.
Microsoft Power BI and TIBCO Spotfire are two of today's leading players in the business intelligence industry. This Microsoft Power BI vs TIBCO Spotfire comparison will highlight the main differences between the two. This article will endeavor to simplify the decision-making process of users who are choosing between which of the two platforms best suit their AI needs and demands.
What do users say about Microsoft Power BI and TIBCO Spotfire?
Microsoft Power BI and TIBCO Spotfire are recipients of many positive reviews from satisfied users. Microsoft Power BI users love how user-friendly and integration-ready the software is. On the other hand, TIBCO Spotfire users love how the software has an intuitive UI and how it allows for limitless customization. If you're an advanced user and you're after an AI tool that allows for total customization, our software ranking that evaluated leading business intelligence software will give you more insights and perspectives on the latest scripting trends and technologies.
About Microsoft Power BI
Microsoft Power BI is a popular choice because even non-technical users with no advanced IT skills can use it. It has a drag-and-drop interface that removes the need for users to fully be in the know when it comes to setting up data attributes and parameters. It is Microsoft's business intelligence solution that was released in 2014. As it is a Microsoft product, it can instantly integrate with any Microsoft app or service. It can de deployed on-premise and via the cloud. Customer support is available via phone call and ticketing. User training is offered while no email support is provided. Microsoft Power BI provides business intelligence tools to international clients like Adobe, HP, and Associated Press.
Pro – Easy-to-use drag-drop interface for non-technical users.

Con – Can get slow when multiple data sheets with different networks are connected.
About TIBCO Spotfire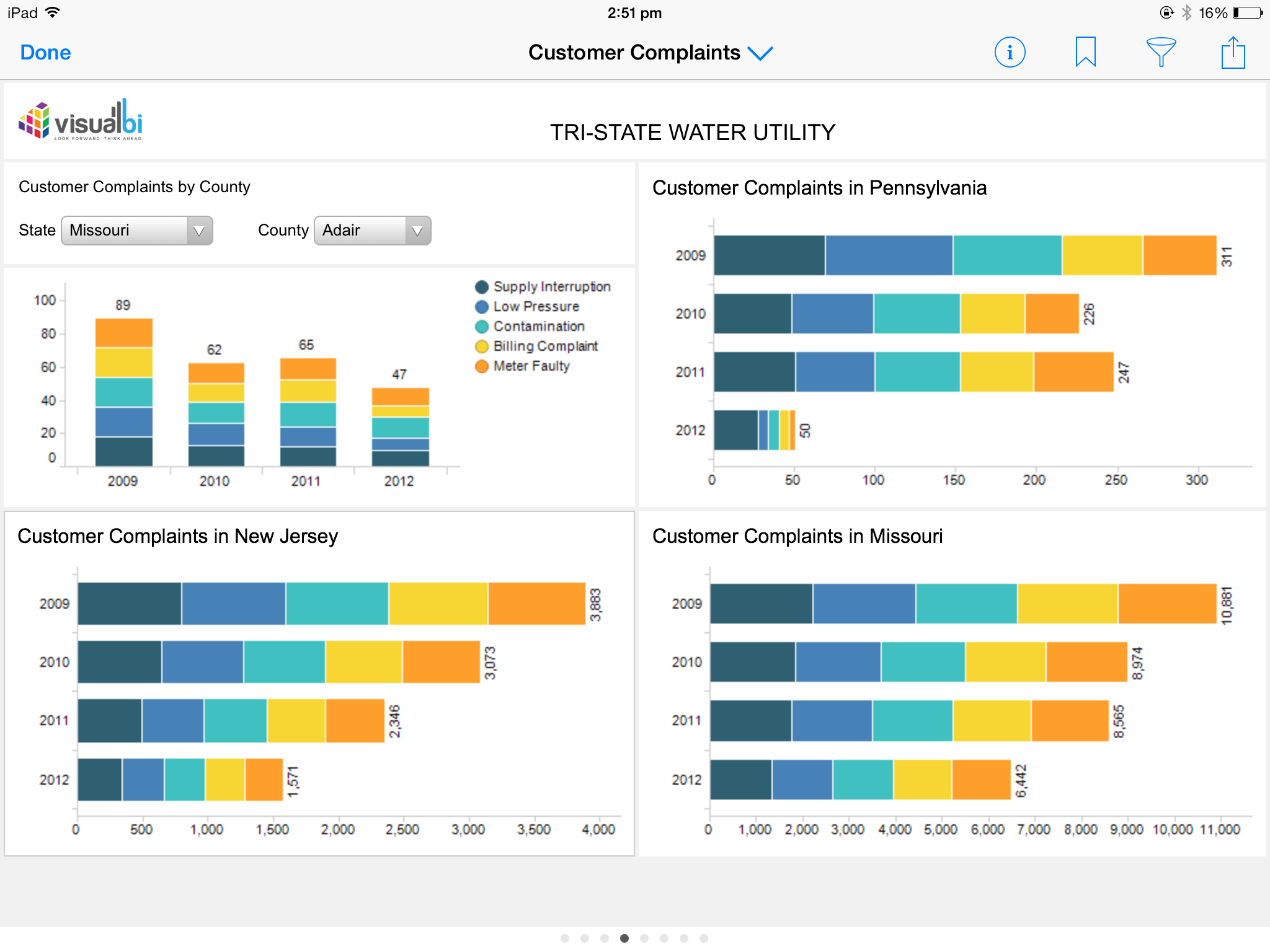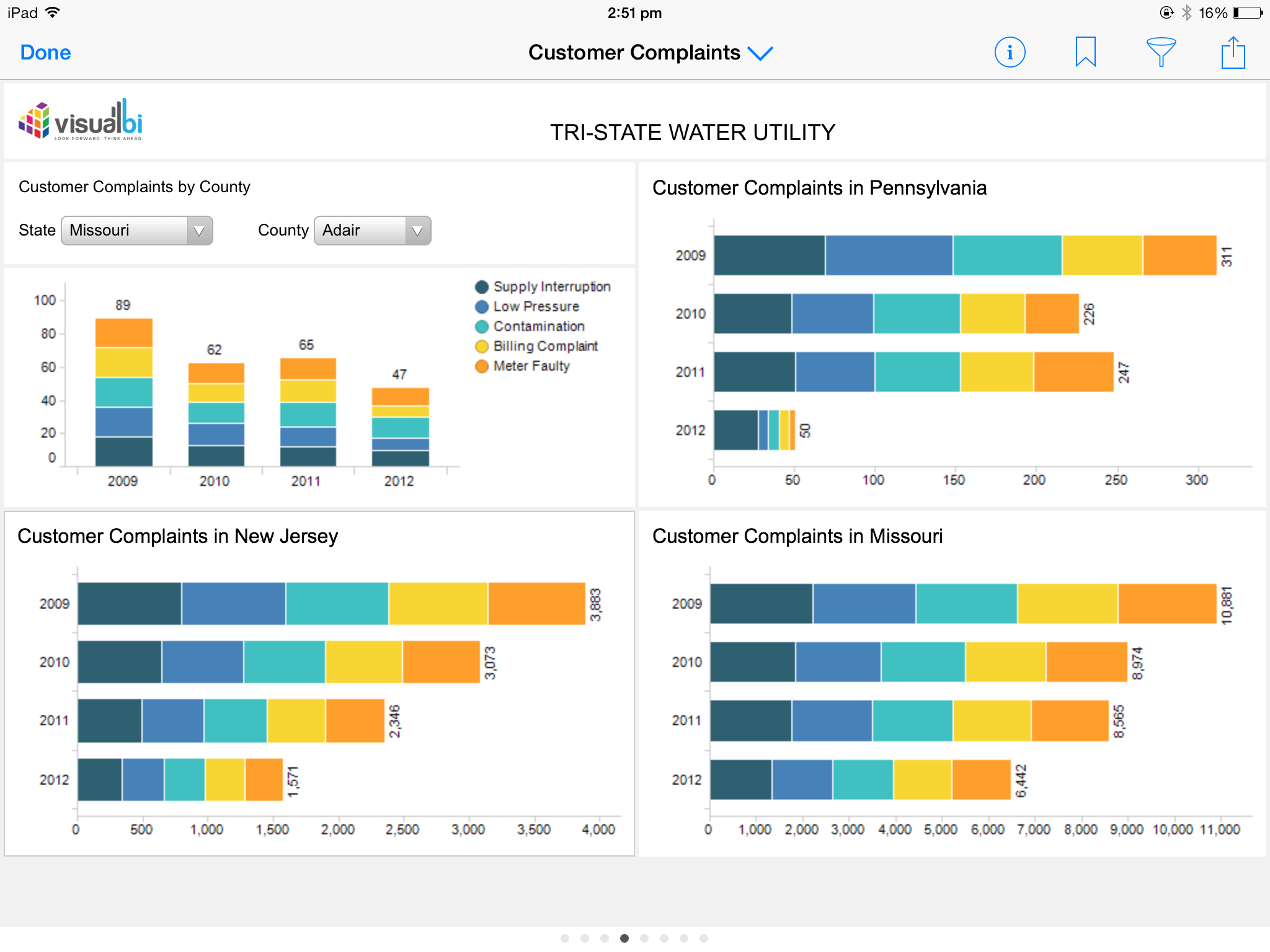 TIBCO Spotfire has been in the business of offering business intelligence tools since 1996. It used to be known as Spotfire but it changed its name to TIBCO Spotfire when TIBCO acquired it in 2007. Seven years ahead of Microsoft Power BI, TIBCO Spotfire shines in visual analytics, data wrangling, and predictive analytics. In its more than two decades of service, it counts Mercedes-AMG Petronas, the Bank of Montreal, and JetBlue as some of its loyal international clients. TIBCO Spotfire can be deployed via the cloud and on-premise. It offers support via ticketing, phone calls, and email. Training is also provided.
Pro – Offers real-time location analytics.

Con – Upgrading can be slow and confusing.
Points of Comparison
Users just need to take note of five essential points in this Microsoft Power BI vs TIBCO Spotfire comparison: pricing, visualization tools, big data, collaboration, and integrations. The following factors are the significant points of comparison where Microsoft Power BI and TIBCO Spotfire can be differentiated.
Pricing
Premium business intelligence tools come for a fee. Of the two, Microsoft Power BI is ideal for users with a limited budget as it has a forever free version that comes with free storage, data exploration tools, and native apps.
Microsoft Power BI offers three pricing plans to users: Power BI, Power BI Pro, and Power BI Premium. Power BI is its forever free version while Power BI Pro is its cloud-based version that goes for $9.99 per user per month. Power BI Premium is its enterprise-grade plan that goes for $4,999 per month for every separate cloud computing. Power BI Premium comes with an annual commitment.
TIBCO Spotfire offers four pricing plans to users: TIBCO Cloud Spotfire, TIBCO Spotfire Platform, TIBCO Cloud Spotfire Enterprise, and Spotfire for Amazon Web Services. Its TIBCO Spotfire Platform plan and TIBCO Cloud Spotfire Enterprise plan are quote-based. Spotfire for Amazon Web Services is priced per hour of usage and goes for $0.99/hour at a minimum.
TIBCO Cloud Spotfire offers four pricing options to users: Analyst, Business Author, Consumer, and Library Storage. Its Consumer plan and Library Storage plan are equally priced at $25 per month; its Library Storage plan comes with 25 GB of data storage. Business Author is its mid-range plan and it goes for $65 per month. The Analyst plan is its priciest plan that goes for $125 per month. All plans can be paid on a monthly or annual basis. Annually paid plans are priced lower.
Both platforms offer free trial periods to users.
Visualization Tools
Visualization tools bring data to life. The more options there are for visualizations, the more opportunities, leads, and solutions can be uncovered. Although the two significantly share similar features, the two offer different visualization perks to users.
For visualization, Microsoft Power BI has more tools when it comes to graphs and charts, connectors, and data governance. It also provides more features for data modeling and blending like data querying and data filtering. Visualization tools are also very easy to control and explore as Microsoft Power BI comes with a drag-and-drop interface.
TIBCO Spotfire offers a different attack because even if it has lesser options for graphs and charts, it has an open API that allows for unlimited scripting and programming of any form of visualization. Its visualization tools are more efficient when it comes to scorecards and self-service tools for calculated fields, data column filtering, and data discovery. This makes TIBCO Spotfire ideal for advanced users and experienced data analysts.
For more info on the latest and leading data visualization software, click here.
Big Data
Both Microsoft Power BI and TIBCO Spotfire offer robust tools for the easy management and administration of big data. However, TIBCO Spotfire is more promising as it has robust data toolsets that allow for the easy management of massive data from different resources.
Apart from being a business intelligence software, TIBCO Spotfire is also known as a top software for stream analytics. It may lack built-in visualization tools but it offers a world of options and solid power when it comes to analyzing big data. This is primarily the reason why TIBCO Spotfire is used by more hospitals and institutions that handle massive data overflow on a daily basis.
Microsoft Power BI can handle also handle big data. However, its system is reported to experience lag whenever multiple data connectors and resources are added. For definitive research on this topic, read our list of top data analysis software where we discussed trending big data demands and technologies.
Collaboration
Collaboration tools are essential for users to fully maximize and exhaust business intelligence tools and features. Data becomes useless when people can't easily play and work with it.
Both Microsoft Power BI and TIBCO Spotfire offer advanced tools for collaboration that makes it easy for multiple teams to work seamlessly. TIBCO Spotfire even has a dedicated collaboration panel that can run websites and third-party apps for easy collaboration.
However, Microsoft Power BI can answer to more collaboration needs and demands. Its tools allow for easy file export and sharing. It even has a publish feature that can instantly share data, results, and visualizations directly to websites. Such function significantly speeds up collaborative work and improves productivity through sheer broadcast speed.
Integrations
Integrations are important because business intelligence software tools are mutable. Data gathering is a fluid process and your choice of tool must easily give way to more advanced technologies through easy integration.
Of the two, Microsoft Power BI offers more built-in integrations with third-party apps like GitHub, MailChimp, and Google Analytics. As it is a Microsoft product, it also seamlessly integrates with all Microsoft products. An open API is also available to Microsoft Power BI users for smooth integration with non-built-in third-party apps.
TIBCO Spotfire does not offer as many built-in third-party apps but it has a powerful open API that allows for limitless scripting, customization, and integration with third-party apps across all attributes.
What is the best business intelligence software for you?
This Microsoft Power BI vs TIBCO Spotfire comparison article will work best for you if you're going to reflect on the following questions:
How much am I willing to spend for a business intelligence software?
What visualization tools do I prioritize?
Do I need robust tools for big data?
What collaboration tools do I need?
How many apps do I want to integrate my business intelligence software with?
For users with a limited budget, Microsoft Power BI is the best option as it comes with a forever free version. Microsoft Power BI is also the better option for users that prefer an easily navigable business intelligence software with many ready visualization tools. TIBCO Spotfire is best for users that need a robust business intelligence software for big data needs. Its also ideal for advanced, skilled, and adventurous users that enjoy total customization across all endpoints.