Connections are vital for businesses, and in today's world, you can make connections anywhere in the globe using technology. As more and more teams go global and remote, you need the right tools to work efficiently. One necessary tool is for conducting meetings.
Skype for Business and Cisco WebEx are two of the top applications for video conferencing and communication. However, when making a Cisco WebEx vs Skype for Business comparison, one must acknowledge that while both have features that are similar, they also have features that are different from each other. They are designed for different use cases, and as such, both of them come with their own set of strengths and weaknesses. Nevertheless, a comparison between their key features can help you decide on which application is right for your business. For more choices on communication software, go here. 
The Companies
Knowing the creators of these two products will shed light on the development decisions by the software engineers. As such, to fully understand the purpose of Skype for Business and Cisco WebEx, it is a good idea to get acquainted with the companies that brought these products to life.
Skype was developed in 2003 by a group of Danish and Swedish designers before it was bought by eBay in 2005. Four years later, in 2009, Skype went into the hands of the Canada Pension Plan Investment Board. Eventually, it made its way to Microsoft in 2011.
Skype for Business and Skype are oftentimes confused for each other, but they are two different applications. Skype for Business is different from Skype for end-users. The former was initially called Microsoft Office Communications Server then Microsoft Lync before it became Skype for Business.
Meanwhile, the company ActiveTouch developed WebEx in 1996. It was then procured by Cisco Systems, Inc. in 2007, 11 years after the initial release of the software. Cisco is a technology company located at the center of Silicon Valley, California.
Skype for Business Overview
Skype for Business supports high-quality audio and high definition video calling. Up to 250 people can join a single meeting. However, when you do video conferences, it is advisable to do so with a strong internet connection because Skype for Business is known to be laggy with slow internet.
Skype for Business also has a chat feature that your team can use when you need to communicate with each other throughout the workday or whenever you don't need to do a face to face virtual call. You can also share photos, videos, documents, and other files with each other.
Skype for Business can integrate with Outlook and you can sync your events with Outlook Calendar. Since Skype for Business is owned by Microsoft, this software can also integrate well with Office 365 and other Microsoft products.
For security purposes, Skype for Business offers different permission levels. You can designate an administrator who can assign users with different access levels. Speaking of security, Skype for Business has AES and TLS encryption to ensure that your conversations with colleagues remain private.
One advantage of Skype for Business is that users who are already familiar with Skype for Consumers don't have to learn a new user interface from scratch since the former has a lot of likeness to the latter.
Is there a difference between Skype and Skype for Business?
The regular Skype that most people you know already use is Skype for Consumers and it is different from Skype for Business. The main difference is that Skype for Consumers is intended to be used by individuals while Skype for Business is intended to be used by teams. Skype for Consumers supports up to 25 people while Skype for Business supports a maximum of 250 people.
Another difference comes in the form of app integration. Skype for Business can integrate deeper with Microsoft Word, Microsoft Excel, Microsoft PowerPoint Microsoft Outlook, and other applications owned by Microsoft.
The highlight of Skype for Business is that it has both the features of Skype for Consumers and Microsoft Lync, a communication software created for business use.
This is important to note because Microsoft Lync has powerful features such as phone call routing and being able to see who are online, free, busy, or in a meeting. This is useful for companies involved in remote work. For companies in a physical office, knowing the staff's status also helps. You can save time because you do not need to go to the desk or the office of the person you are looking for — whether that person is in the building or in another branch — and contact someone who you are sure is free instead.
Integrating these two products into Skype for Business gives the software valuable features for conferencing, communication, and remote work.
A Summary of Skype for Business Pros and Cons
Pros
Good integration with Outlook and Outlook Calendar
Capability to contact people who are not part of your organization.
Supports Interactive Web Conferencing
Call recording functionality
Cons
Laggy when your network connectivity is poor
Cisco WebEx Overview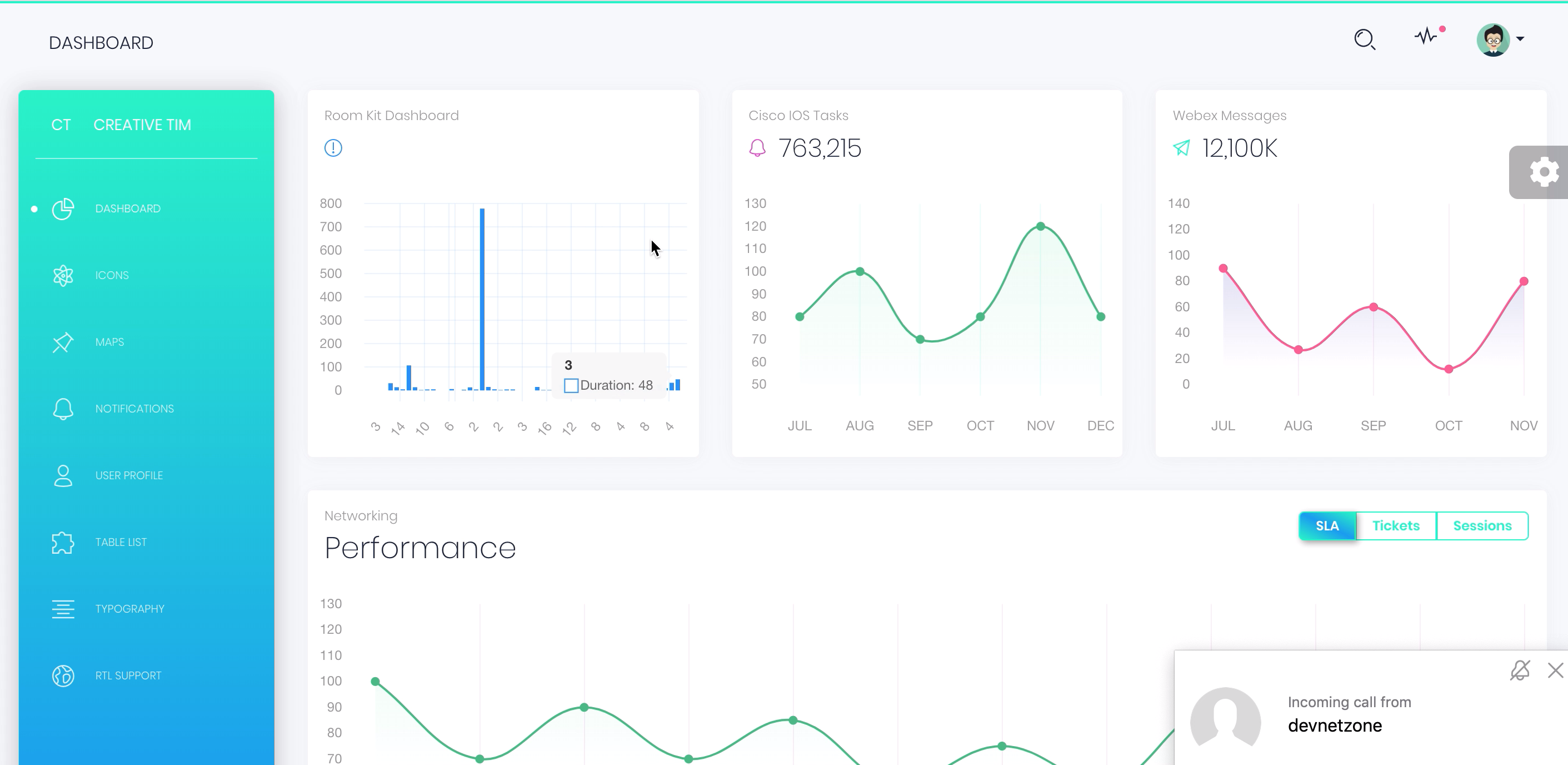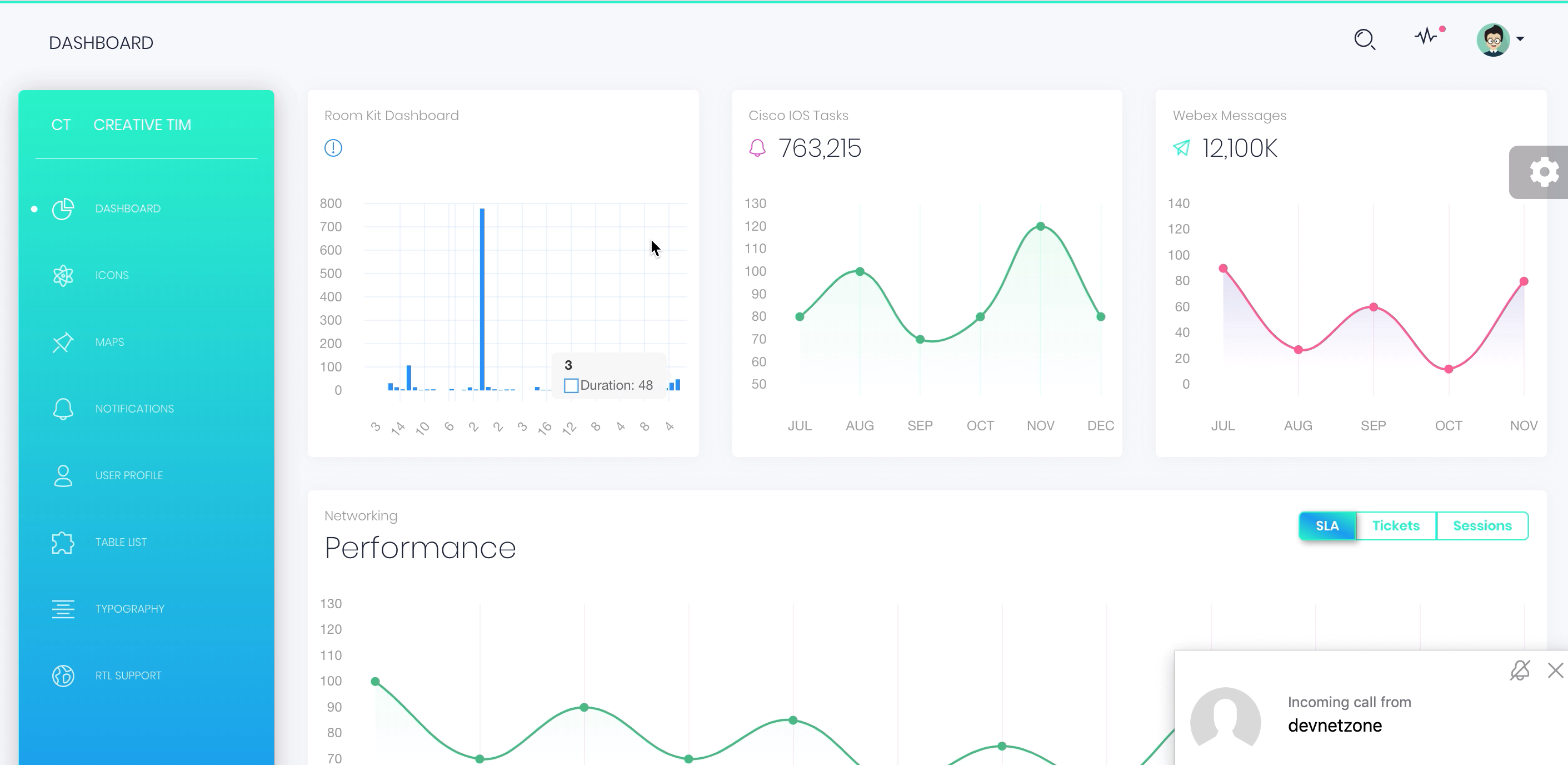 Cisco WebEx gives you an option to use either the on-premise version with either the desktop or mobile app or the cloud version using your web browser.
WebEx has useful conferencing features such as Speaker View in which the screen automatically shows the face of whoever is speaking. You can also record your calls as an MP4A audio file. You can either save the file locally on your computer, in the cloud or send it to a client or colleague.
WebEx offers collaboration tools such as a Whiteboard where participants can share thoughts on the screen during the meeting. It is called a Whiteboard because like a physical whiteboard, you can draw and add handwritten notes. These drawings and writings can then be seen by everyone involved. Having collaboration features already added to the software is useful because you won't need to buy different collaboration software. However, if you are in the market for collaboration software, you can find the top collaboration software of 2020 in this list.
When you use Webex, you get access to a computer-based IP address for video calling. WebEx can handle a maximum of 8 participants per session. You can increase the number, but the price also increases. Cisco offers a different product for conducting webinars.
Another feature that makes WebEx shine is the ability to make calls through dial-in. Once the conference host logs online, participants can join the conference via telephone or mobile calling. By adding this feature, WebEx opens up the prospect of conference calling into your business alongside web conferencing.
The web conferencing and conference calling functions can even be combined. For example, the host could organize a video conference while at the same time conducting an audio conference. For users who preferred to join the event using a dial-in number, they cannot see the video or the screen that was shared, but they can still listen to the speaker and add their own thoughts in the discussion.
The host is able to view the entire list of participants. This is helpful in times wherein there are users who have not entered the conference yet because the host can notice and contact those users.
WebEx also has dial-out functionality. This lets you dial out speakers, participants, or moderators so that they can join the conference. Dial-out is helpful when someone gets disconnected from the conference because you can call them back in. If you need even more security, dialing out offers extra security because you are in complete control over who is added to the conference.
You can add custom databases using WebEx. It also integrates with WebEx Meeting Center and plays well with other Cisco products.
A Summary of WebEx Pros and Cons
Pros
Participants can attend an online meeting using multiple devices.

Create and share a whiteboard during a call.

Dial-in and dial-out
Cons
Integration with Google Calendar is not good.

No easy method to record the conference.
Which Software is Right for Your Team? 
To conclude the Cisco WebEx vs Skype for Business comparison, WebEx is intended for huge scope gatherings such as conferences and webinars. The software has no worked-in Instant Messaging feature. Meanwhile, Skype for Business was initially created as an Instant Messaging platform, and only later developed into a possibility for large scale meetings. This distinction makes them different items. All things considered, it may not be that simple to make an express correlation between the two items, and all this comes down to intent and development decisions. This is why knowing the company beforehand is crucial.
Speaking of companies, choosing the right application to use also varies depending on your company's type, scope, tools you already use, and system requirements. It is important to choose the application that goes with your workflow instead of against it.
Another area of analysis that helps with the Cisco WebEx vs Skype for Business comparison is taking stock of the current software your business already uses.
Microsoft Business applications are well-known in the corporate world as it is what many companies utilize for their workflow. Companies that belong to that category will be more inclined to choose Skype for Business as a text, audio, and video communication tool.
On the other hand, companies that already integrate Cisco infrastructure or those who currently use other Cisco software for day to day operations will be more inclined to choose Cisco WebEx for teleconferencing and networking due to its interoperability with other Cisco products.