Aside from using emails to communicate with other members of your organization privately, you might want to try using instant messaging as an alternative. Another option that most organizations use to communicate with each other is video conferencing.
However, most instant messaging and video conferencing platforms are not secure and private enough. As we all know, privacy and security are some of the main concerns of most users. This why a lot of people struggle to find the best instant messaging and video conferencing tool available.
This comparison article will help you find the best communication software for your organization. Here is a list of communication software that you might want to try. In the meantime, let's dissect two conferencing products by Cisco and see how much they are alike and different. Let's begin the Jabber vs Cisco WebEx comparison.
Overview of Jabber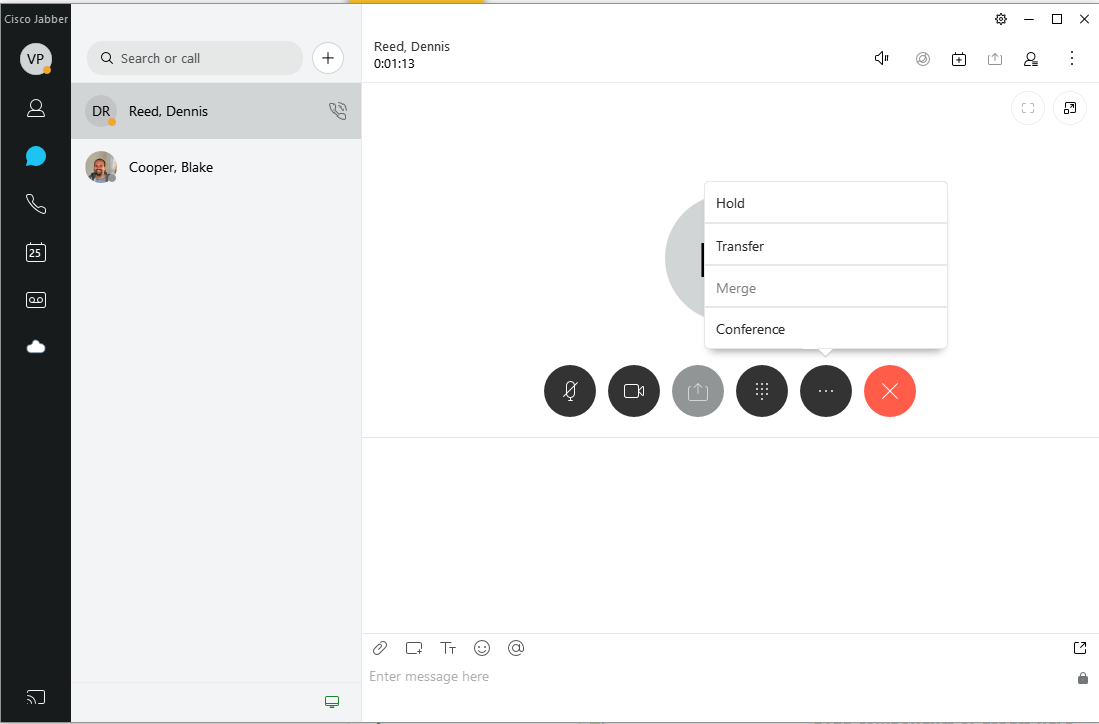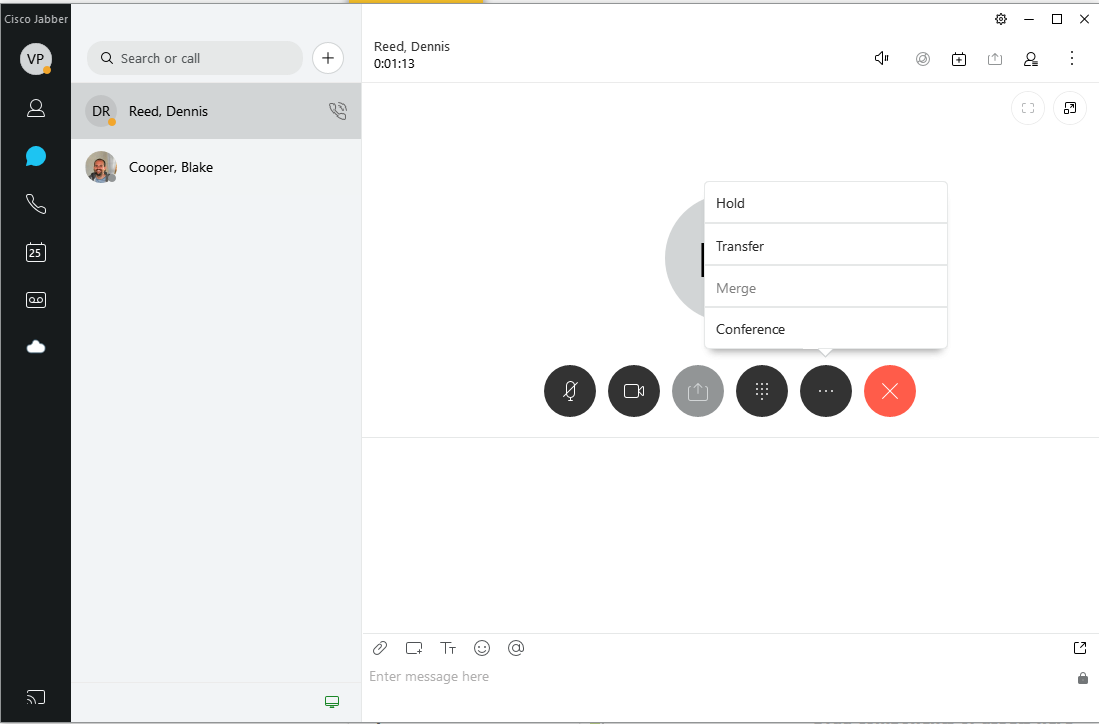 Jabber is a product of Cisco designed for medium- to large-sized businesses. Jabber provides solutions for your team's instant messaging, voice messaging, audio calls, video conferencing, and other collaboration needs. Its features and functionalities work best for general communication.
By using Jabber, users become more efficient because it is a unified communications platform. This means that users can access and use their Jabber accounts via their computers or mobile devices. Besides, Cisco's unified technology allows users to experience high-quality audio and video conferencing, which is a great way to improve the team's productivity.
Jabber comes with many features that can enhance collaboration within your organization. These features give users an excellent impression of Jabber not only because they are advanced, but also because they are hassle-free.
Pros:
Provides high-quality audio and video calls
Screen sharing functionality
Allows users to chat individually and by groups
Reduces communication delays
Predictive search query is very helpful
Notifications and alert options
Cons:
Conference calls are hard to implement
Does not allow communication to external contacts
File-sharing can be difficult at times
Mobile application needs improvement
Screen sharing functionality can be quite challenging
Integration with Microsoft products does not function well
Overview of Cisco WebEx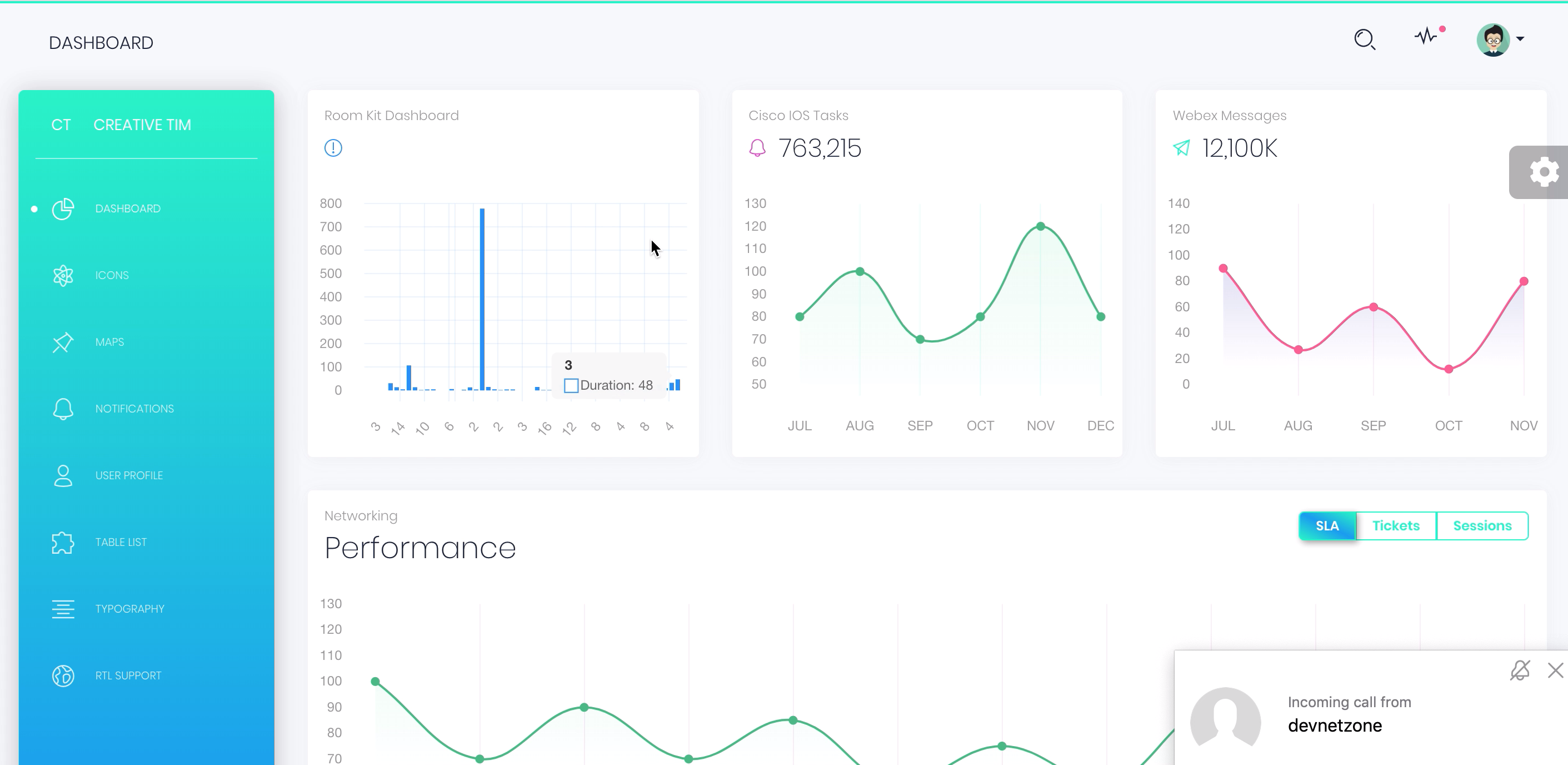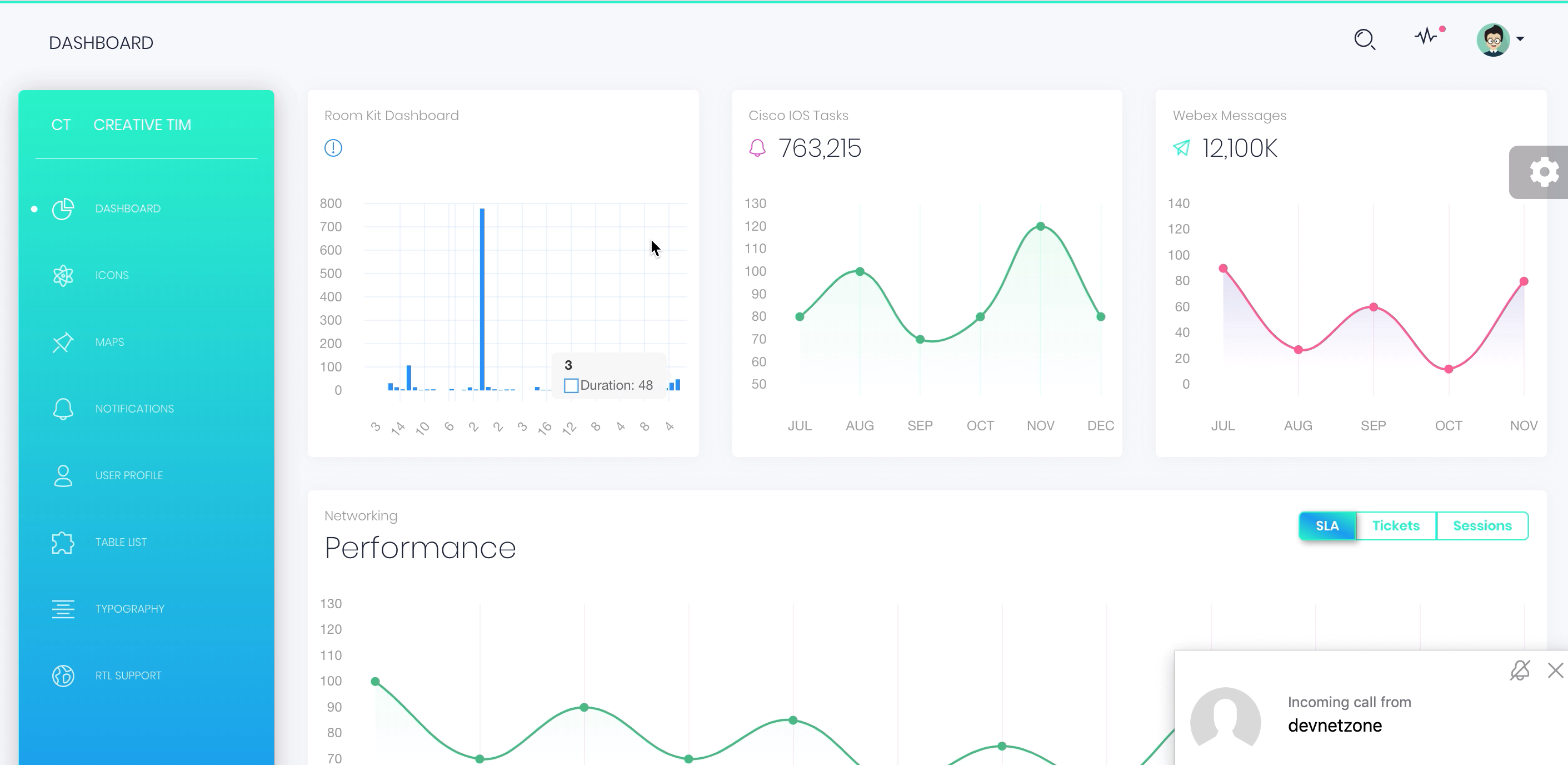 In contrast to Jabber, Cisco WebEx is a product for all sizes of business. Though their functions are quite similar, Cisco WebEx provides more features for its users. It is a fast and reliable software that users can utilize to experience real-time virtual meetings and conferences.
Cisco WebEx enables users to share real-time video, audio, and files with anyone online. Like Jabber, Cisco WebEx is also equipped with Cisco's unified technology, allowing users to have high-quality meetings and internally share high-quality files.
With Cisco WebEx, users can experience more interactive collaborations compared to Jabber. Its enhanced video capabilities make it stand out and create a more engaging and productive experience for your organization.
Pros:
Improved collaboration
Easy integration with the Office
Interactive chat features
Screen sharing capabilities
Available on many devices
Personal messaging feature
Cons:
The cost is a bit expensive
No flexible plans
Application sharing needs improvement
Requires more technical experience compared to other vendors
Screen sharing or controlling causes lag issues
Jabber Features
1. Instant Messaging and Presence
Jabber's instant messaging feature allows users to experience a more extensive collaboration service. With this feature, users can quickly communicate with each other in real-time, which reduces delays and hassles.
Also, Jabber's presence enables you to check the availability status of a specific individual and shows you the device you are using. Through this, you can quickly determine whether an individual is available for instant messaging, basic audio calls, or video conferences.
2. IP Voice and Video Telephony
Jabber's IP Telephony feature is an essential part of Cisco's unified technology. With this, Jabber can provide high-quality video and file-sharing capabilities. It unifies videos, files, and applications that allow users to communicate regardless of the device or operating system.
Jabber takes advantage of the user's LAN and WAN to deliver a reliable, secure, and extensible communication service.
3. Microsoft Office
Jabber allows users to easily integrate with Microsoft Office products to create more complex workflows and effective collaboration. This integration will enable users to chat, initiate meetings, and share files and audio at the same time.
However, some users are struggling with Jabber and Microsoft Office's integration. If you experience this trouble in the future or already have, you can connect with Jabber's help desk and customer service support. Moreover, you might want to check out this software ranking for a list of the best call center software.
4. Go Mobile
Users can initiate mobile communication in all their devices with Jabber's Go Mobile feature. This feature gives you almost the same experience while using Jabber for desktop. It is a valuable feature since it enables users to access their Jabber account anywhere, allowing them to improve their productivity.
Jabber offers its mobile application for Android and iOS, provided with the same features as its web-based version.
5. Web Applications
Jabber offers a software development kit where tools are provided for users to build more advanced communication capabilities to their web-based applications. This feature enables you to enhance collaboration and communication within your organization and create more efficient and productive workflows.
Cisco WebEx Features
1. Recording
Cisco WebEx has an outstanding feature where you can record your WebEx meetings. This feature will record everything in your session, including audio, video, and the information shared during your meeting. Users have the option to start the recording from the beginning of their meeting or halfway through it.
This feature is essential in case some of your organization's members happened to miss a meeting. If some of your members missed a meeting, you could send them a copy of the recorded part of the session they missed and later catch up. Once your recording finishes, your colleagues can download them, review them, and note down the vital information discussed.
2. Publishing
After recording relevant and notable content, users have the option to publish them through Cisco WebEx. Cisco WebEx allows users to share and post essential information to the public by posting them on websites.
Users can choose whether they want to save their training sessions to their devices or local servers. This is a praiseworthy feature because it can be used by other audiences to learn more and discover new insights.
3. Webinars
If you have decided to publish your content, the next feature you might want to try is Cisco WebEx's webinars and online events. This feature allows you to host interactive online activities to share your visions with global clients and audiences.
You can host webinars with as much as 3000 audiences for your business's corporate events. Aside from this, you can host a WebEx Webcasting, which allows you to have up to 10,000 participants for more great webinars and events.
4. Mobile
Similar to Jabber, Cisco WebEx is also capable of supporting video conferences through their free mobile application. It gives users an improved team collaboration from any location and any device.
This is a mobile application that enables you to host meetings while ensuring your calls' security and the quality of your experience. You might want to check out this article about call tracking software analysis.
Pricing
In this part of the Jabber vs Cisco WebEx comparison, we'll discuss the pricing details of both software and the features that come along with it.
Jabber offers the "Jabber for Everyone," which gives you free access to the software and some of its features and functionalities. At zero cost, you can make use of functionalities such as advanced instant messaging, core instant messaging and presence, desk phone control, visual voicemail, and many more. Aside from the "Jabber for Everyone" offer, Jabber provides quote-based plans for its users who want to access more beautiful features.
In comparison, the starting price for Cisco WebEx is $14.50 per month per host. This starter plan requires at least 50 participants per meeting. Cisco WebEx's next tier plan the Plus plan, which starts at $19.95 per month per host and has a requirement of at least 100 participants in each meeting. Last but not least is the Business plan for $29.95 per month per host. The business plan should have at least 200 participants at each conference.
Cisco WebEx also offers custom enterprise plans for its users. These custom plans are quote-based, so if you are interested, you can directly contact them for the pricing.
Jabber vs Cisco WebEx: What is the best communication software for your organization?
This marks the end of our Jabber vs Cisco WebEx comparison. However, some users might still be confused about choosing between the two due to their similarities. Users can take advantage of Jabber and Cisco WebEx's video sharing, voice sharing, and file-sharing capabilities.
Cisco has indeed created amazingly beneficial products, but these two software solutions have some key differences, and each has its own specialization that users should not forget. Remember that Jabber suits general communication well, while WebEx's features work best for large meetings and conferences. Therefore, users must first determine their organization's needs and then review the features stated above to choose the best communication software for their organization.