Before technological advancements took place, business owners and managers sign documents using pen and paper. After that, they will send the signed contract through company messengers. But, with the help of software tools, you can now sign business documents electronically. This way, you can sign and process essential files quickly and accurately.
Moreover, program developers create tools to ensure that your business stays compliant with internal and external regulations. Here is a list of document controller software for small to large enterprises.
HelloSign and DocuSign are two known apps in the electronic signature industry. In this HelloSign vs DocuSign comparison article, you will learn about their key features and which of the two is best for your company.
HelloSign Overview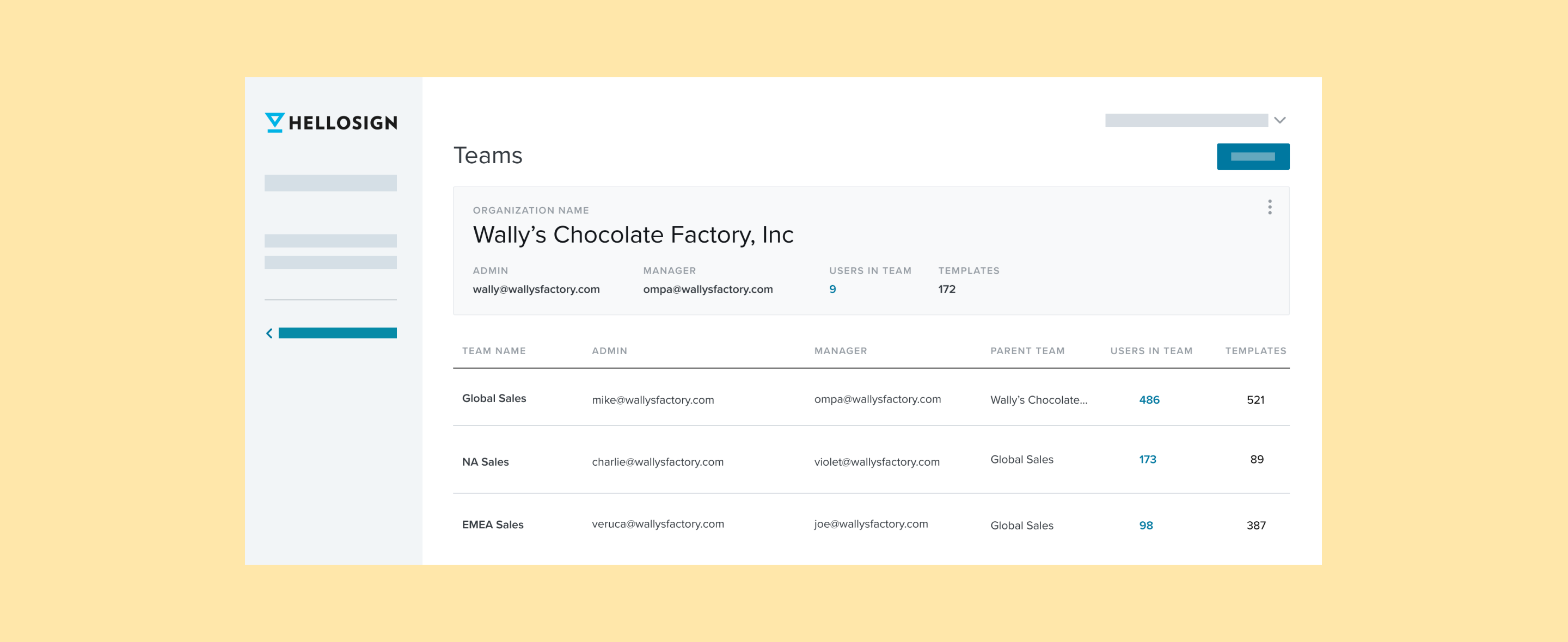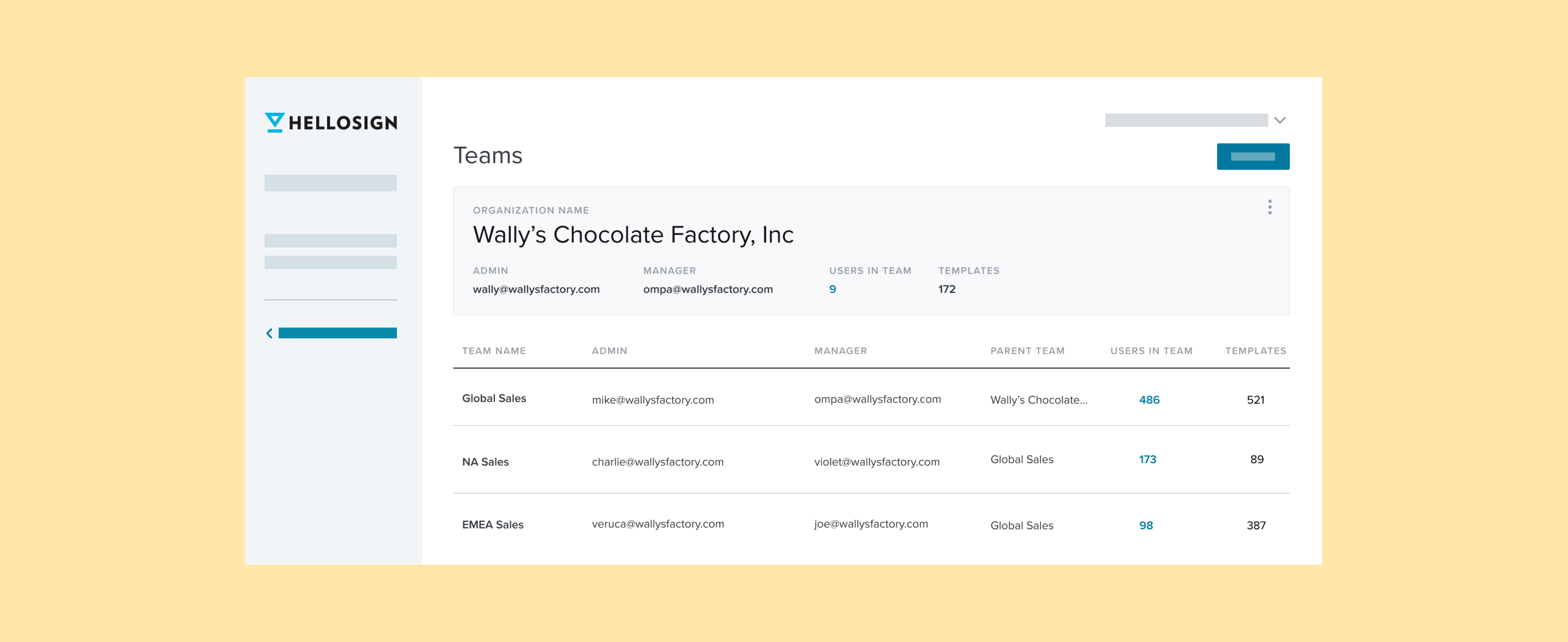 HelloSign is a widely-known application since its owner is Dropbox, which is included in the top file management software list. It provides an efficient and uncomplicated process for creating e-signatures. More importantly, the software offers various integrations, customizable functionalities, and regulatory-compliant digital signatures.
The program also allows for a free version to enable individual users and start-ups to process e-signatures without paying for a premium plan. With the free app, you can take advantage of HelloSign's essential features, such as capturing signatures from physical documents. However, the basic plan has monthly use limitations.
Alternatively, the Pro version requires users to pay $13 per month, while the Business plan has a monthly cost of $40. In terms of the Enterprise version, you need to contact their sales team to get a quote for your business.
HelloSign is a web-based program and is available on Android and iOS-run devices. Hence, you can create and process e-signatures anytime and anywhere.
DocuSign Overview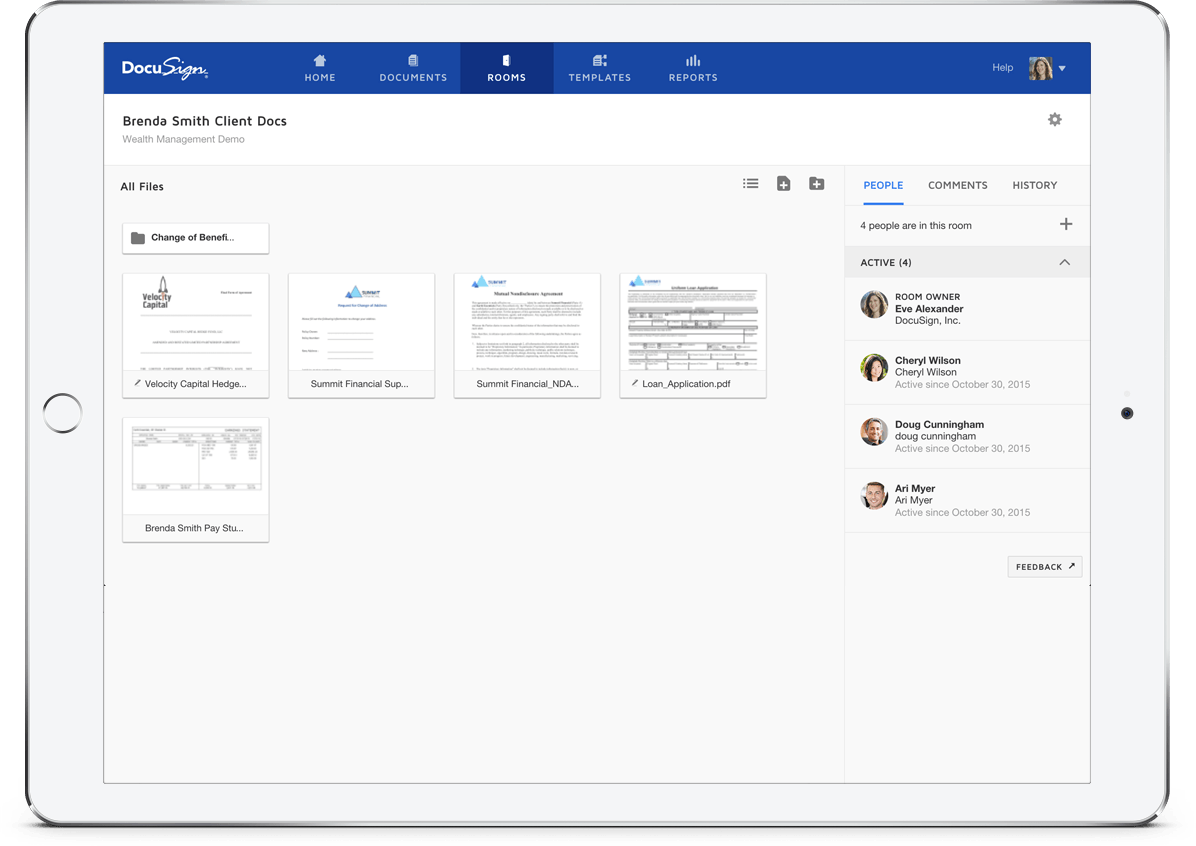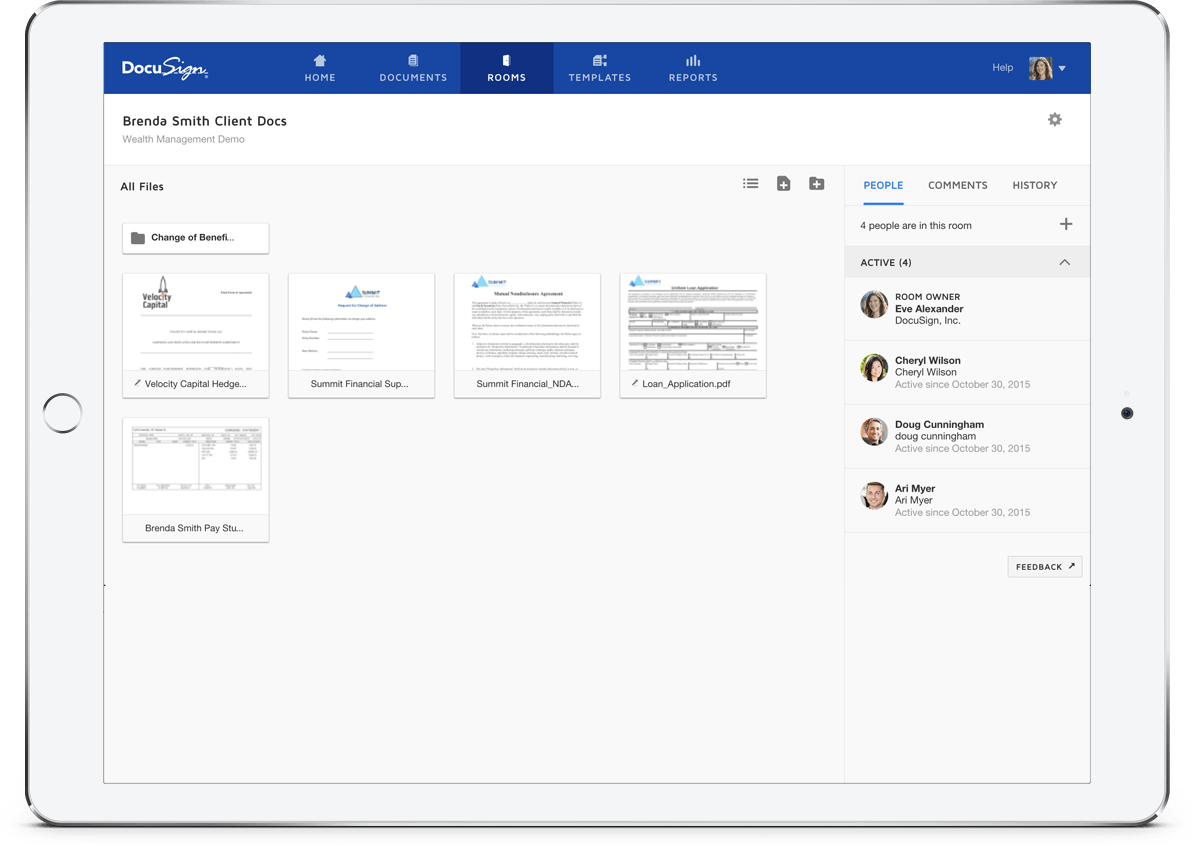 Since 2003, DocuSign provides users with easy-to-use tools that allow them to sign business documents quickly. Millions of people utilize DocuSign's advanced functionalities; but, the app's features are not entirely different from what HelloSign offers. Hence, it is essential to scrutinize their shared features.
DocuSign requires a payment of $10 for individual users and the Standard plan costs $25 per month. Lastly, the Business Pro version has a monthly cost of $40.
Like HelloSign, DocuSign is a cloud-based platform accessible through any device with an internet connection. Thus, you can use this program to capture signatures from anywhere in the world, and anytime you need to process business files.
HelloSign vs DocuSign Feature Comparison
Since you already read the introductions to both platforms, now is the time for the main HelloSign vs DocuSign comparison. The two apps will be reviewed based on shared features, such as the signing process, integrations, brand customization, and online guides.
E-Signing Process
When you log into HelloSign, the system requires the name of the signee. This way, the app determines your involvement in the signing process. If you are one of the signees, the program can automatically use your contact information and e-signature to sign the document. If you are not involved in the signing process, the system does not include you in the list of signers. Moreover, your information will not reflect on the particular file.
After filling out the required information, HelloSign advances to a second screen. At this stage, the program requires you to upload a file and use the drag-and-drop tool editor to prepare the signature section. During this process, you will decide on the document's signing order and send signature requests to involved parties.
Alternatively, DocuSign's first screen instructs you to upload a file. If you are one of the signers, there are instructions on the screen to guide you in document processing. After that procedure, DocuSign asks for the number of signees. Then, the system guides you to another screen where you can organize the signature fields. Lastly, you will be required to type a short message for other involved members. DocuSign automatically sends an email to the signees to inform them of the urgent documents.
Although both apps offer the same outcome, which is to send the documents to the involved parties, HelloSign provides users with a more streamlined process. DocuSign's procedures involve four or five stages, while HelloSign only requires two. Hence, it is clear that you can experience a quicker digital signing process with HelloSign.
When used with the best contract management software, HelloSign helps you manage your agreements with customers and business partners.
Set-Up Procedure
Both HelloSign and DocuSign provides uncomplicated onboarding procedures. Users only need a smartphone, desktop, or tablet with an internet connection to access HelloSign and DocuSign's features.
Additionally, the two platforms require you to have a registered email account before preparing a document for signature. But, HelloSign and DocuSign do not ask for other signees' email addresses. Thus, no program poses a considerable advantage when it comes to set-up processes.
Pricing Plans
HelloSign offers a free plan that allows for up to three signature requests per month with status notifications and audit trail. However, it does not provide pre-made templates for business files.
On the other hand, DocuSign does not have a free version. Its plans start with a $10 payment per month that allows for five digital signature requests per month. The fee for the monthly plan is significantly higher than the cost for the annual commitment.
Integrations and Templates
HelloSign's basic plan provides you with various integrations. For instance, you can connect this program with cloud-based storage, such as Google Docs, Dropbox, Microsoft OneDrive, and Box. Besides, HelloSign integrates with Evernote, a popular task management application. What's more, it includes a Zapier integration for seamless connections with other tools.
With HelloSign, users can create a limited number of templates. The Pro version enables you to generate one document template, while the Business plan allows you to create five templates. In terms of sending and signing of business files, HelloSign permits bulk send options.
Alternatively, DocuSign has no restrictions when it comes to the number of allowable templates. This functionality is an excellent feature for medium to large-sized companies. Similar to HelloSign, this program offers unlimited document uploads, and multiple files send options.
In terms of integrations, DocuSign offers seamless connectivities with Microsoft Dynamics and Salesforce. But, connections with these apps are only accessible through the Enterprise plan, which requires a quote from their sales team. Fortunately, there are several integrations available for those who subscribe to the Business Pro version.
Hence, DocuSign provides more integrations and functional tools. But, if you want a free plan, then you should opt for HelloSign.
Brand Customization and White Label
A business needs to incorporate its brand on company-related files and documents. This way, you can communicate your organization's theme on every file that you send to clients and partners. Fortunately, both HelloSign and DocuSign enable you to generate customized branding for every signed document.
With HelloSign, you can upload company branding, change email signature, and add company tagline for more personalized contracts. Additionally, the system generates a custom link that guides signers to a confirmation page after signing the documents. More importantly, you have full control over this confirmation page. You can then view who has completed signing the files and who has yet to insert their digital signature.
What's more, this program includes white labeling tools. As a result, you can remove any HelloSign logo or content from the document. This procedure allows you to create files that are entirely your company's property. HelloSign poses a considerable advantage in custom branding since it is the only program that allows white labeling.
DocuSign also has its share of customization features. For instance, it enables you to change your files' colors, buttons, and banners. This way, you can incorporate your business' theme on every documentation. However, DocuSign's logo is always attached to the document, so you can't experience the same flexibility that HelloSign provides its users.
Thus, HelloSign wins the category of brand customization.
Support and Guides
Support options are crucial, especially when purchasing new programs for your company. Although both software solutions provide online knowledgebase, they only have limited support, especially for Personal and free version users.
For HelloSign users, they can contact the support team through a web form or via email. Unfortunately, there is no available phone support for HelloSign subscribers. Moreover, their customer service team does not provide a clear timeline on problem resolution. As a result, it is challenging to wait for a technical solution from HelloSign.
Similarly, DocuSign users who subscribe to the basic plan cannot have robust support from the software company. It is worth noting that DocuSign users need to pay for additional support, such as communicating with live agents and shorter waiting times.
Thus, both HelloSign and DocuSign lacks in the online and phone support departments.
Which Program Suits Your Business?
Throughout the HelloSign vs DocuSign comparison, no application is better than the other. Both programs have their pros and cons. But you can choose a particular software solution based on your company's size.
HelloSign is best for small businesses due to their limited templates. Moreover, it already has the essential integrations, such as Dropbox, Google Drive, and OneDrive.
Alternatively, DocuSign is excellent for medium to large companies since it does not pose limitations on the allowable number of document templates. The software's Business Pro plan and Advanced Solutions version offers connections with Oracle, Slack, and Salesforce.