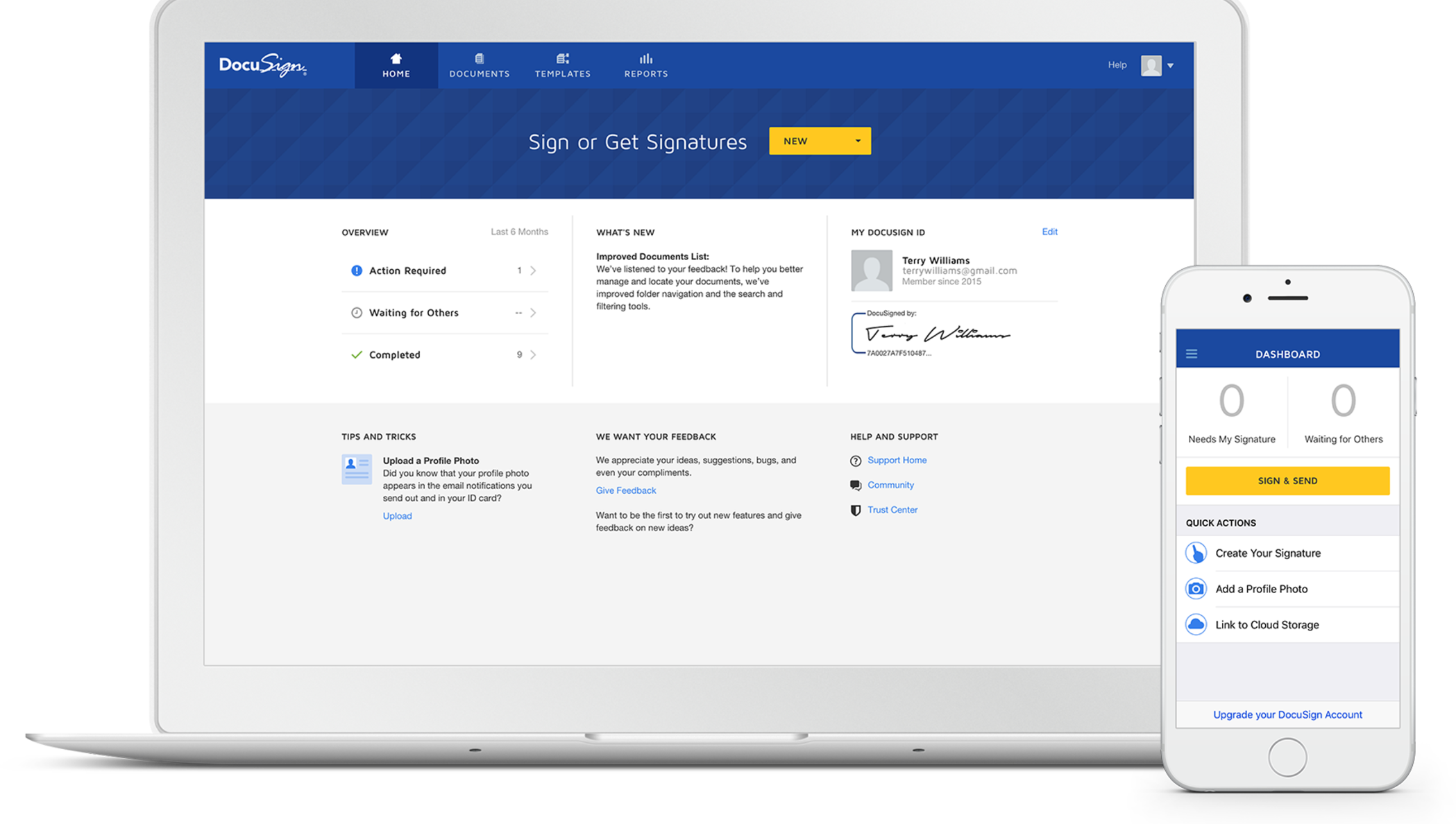 The main benefits of DocuSign are its ease of use and great value for money. The following details spell out these advantages to be had when you use DocuSign:
DocuSign is designed with ease of doing business in mind. Aside from allowing eSignatures for important documents, its main benefits include improving your experience with your customers by automating your transactions to save time and money. Every single feature which DocuSign offers is built to enhance dealings, digitization, and security in your organization. From paperless communications to high-level security, the software lends to your process more efficient.
DocuSign provides many advantages to your organization. Aside from letting you send, sign and access documents from almost anywhere, it also helps in managing and organizing your files digitally to create a more efficient workspace. By supporting paperless transactions, all documents and data are processed and stored in a system that complies with data protection protocols. This ensures that all information that runs along the system is kept secured and organized for future use.