Did you know that more than 57 million Americans do freelance work? Freelancing is becoming more and more popular and two platforms are currently leading the market: Upwork and Freelancer.com. Given that the two platforms are basically the same when it comes to features and services offered, choosing one over the other can be tricky. To help you decide, this Upwork vs Freelancer.com comparison article will zone in on each platform's attributes. You will learn on different factors and features to consider to ensure that your time, effort, and money won't go to waste.
There are always two parties to consider when evaluating a freelancing platform: the client and the freelancer. This evaluation will consider both stakeholders as they have different needs that require varying perspectives. To make it easier for you, a guide on compared highlights and features for freelancers and clients will separately be discussed.
For Freelancers
What do freelancers say about Upwork and Freelancer.com?
Freelancers laud both Upwork and Freelancer.com features that make it easy for individuals to get clients. Upwork had freelancers impressed with its time-tracking tools that incorporate screenshots that can be deleted. On the other hand, Freelancer.com received numerous positive reviews when it comes to its customer service and reliable payment method.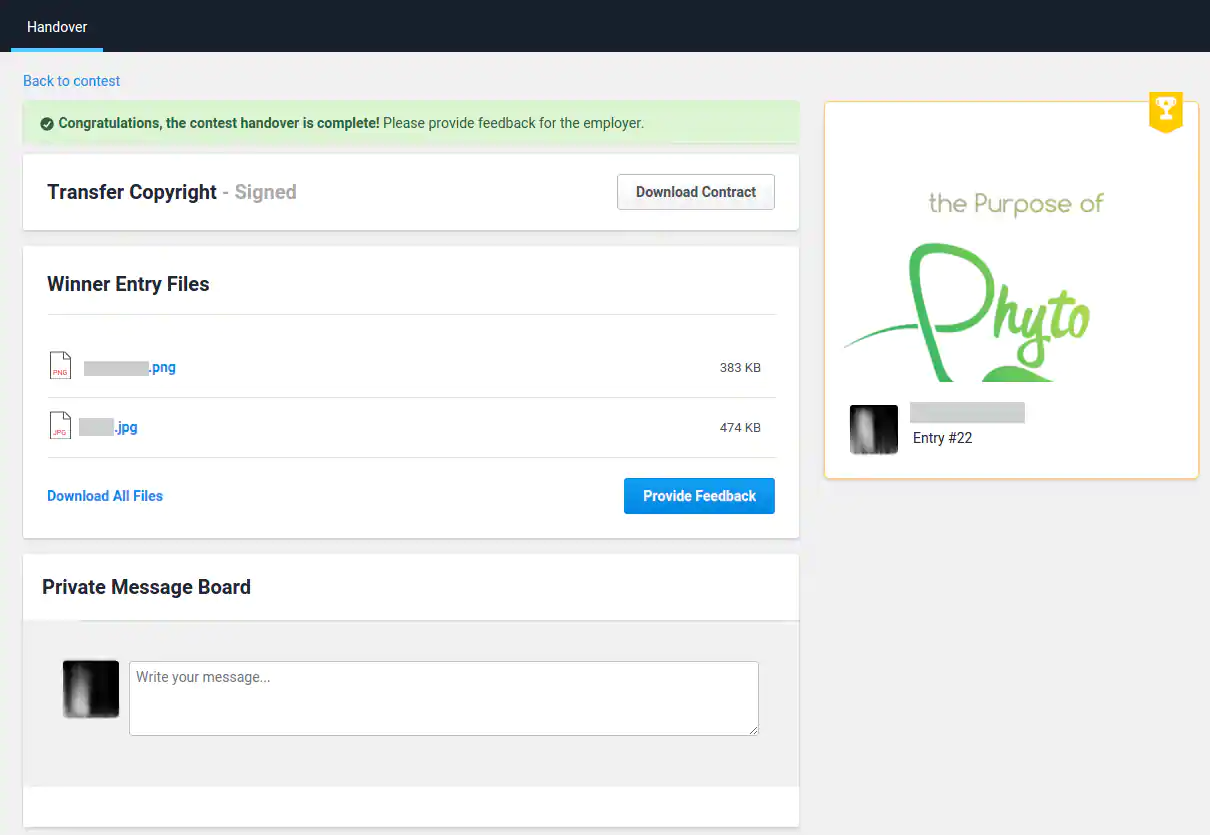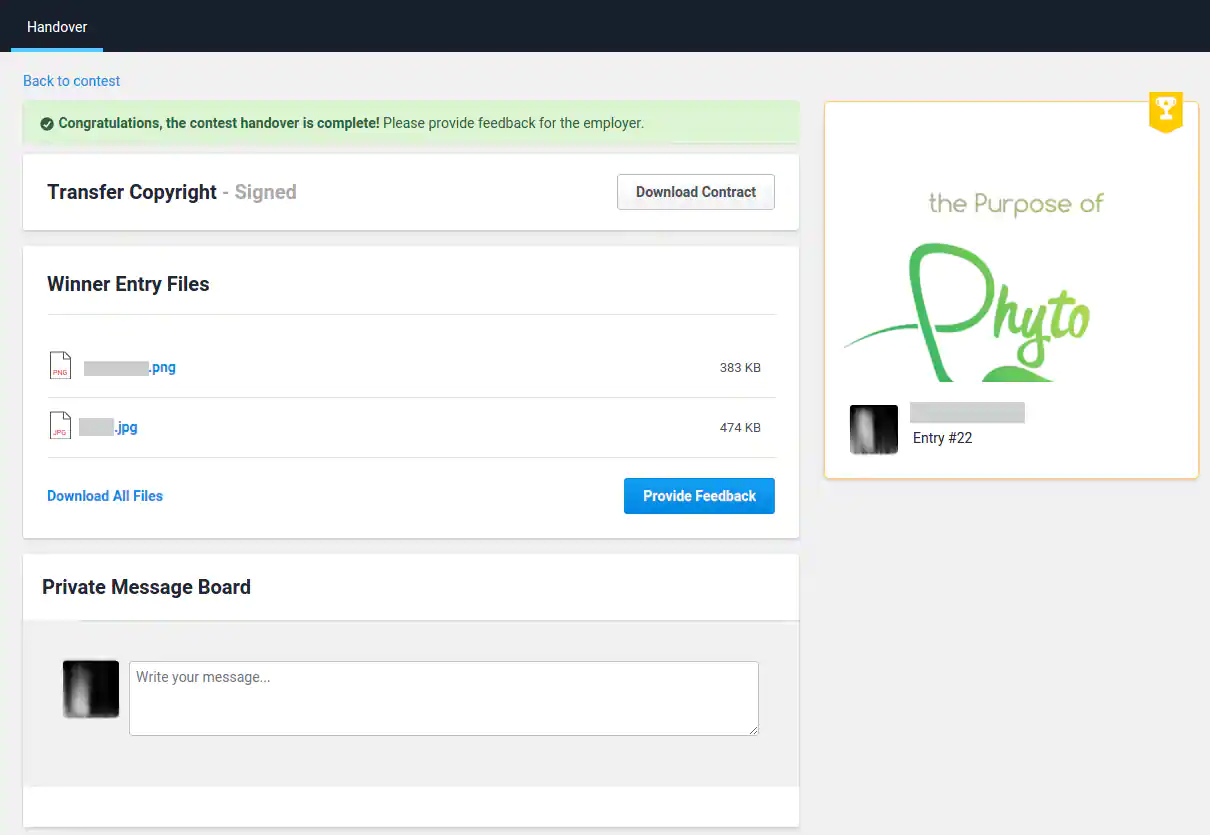 Deciding to do freelance work can be tricky as there are numerous platforms to choose from for freelancers. Even arriving at choosing between Upwork and Freelancer.com can be confusing as both platforms are basically the same. It shouldn't be overwhelming though as you only need to consider three factors: required fees, job search ease, and anti-scam protocols.
1. Money Matters
In exchange for making it easy for freelancers to directly connect with clients and look for a job, both Upwork and Freelancer.com require fees. If you consider yourself as a loyal freelancer who enjoys taking orders from repeat clients, choosing Upwork will bring in more savings. But if you want to take on different projects from different clients, Freelancer.com will allow for less expenditure.
Freelancer.com
Freelancer.com has a flat base rate that differs per nature of tasks. It does not offer incentives but users that bring in new clients can enjoy 0% fees from all job orders delivered to such endorsed clients. This is Freelancer.com's fee system:
Projects with a fixed price: 10% of the payment or $5, whichever is higher
Projects paid on an hourly basis: 10% flat fee
Services: 20% fee
Freelancer.com also holds contests for freelancers. Winning freelancers are charged with 10% of the prize or $5, whichever is higher. A maintenance fee of $10 per month is charged to users that have been inactive for more than six months. The maintenance fee can be refunded upon account reactivation or user request.
Upwork
Membership at Upwork is on the expensive side but fees get lower as users accept more work from clients over time. Pricing is computed per client. For every single client, charges apply in this manner:
First $500 payment from one client: 20% charge
More than $500 earned from the same client: 10% charge
Above $10,000 earned from the same client: 5% charge
To make it easier for you to understand, if your client will pay you $800 for a project, you will be charged 20% ($100) from the first $500 earning and 10% ($30) from the excess $300 that went beyond the $500 threshold. Hence, your take-home pay will be $670 as Upwork will be charging you $130. A separate computation is required for every single client.
If you're already freelancing and you're looking to automate the management of job orders from existing numerous clients, there are tools that can help you in creating the best workflow management for you and your personal needs. Automating tasks and scheduling deadlines will greatly help in handling and managing numerous clients with different needs.  Do check out the list if you want to improve on your productivity.
2. Job Search Ease
It's fairly easy to look for jobs on both platforms. The point of comparison is work quality required, competition, and membership acquisition.
Freelancer.com
Freelancers will experience tight competition in Freelancer.com as it currently has 30 million verified users with only 45,000 active job openings. The quality and kind of work demanded from users are relatively easy so lesser pay is to be expected. Registering for membership is quick as no approval from Freelancer.com is required. Upon registration, freelancers can look, apply, and bid for jobs instantly.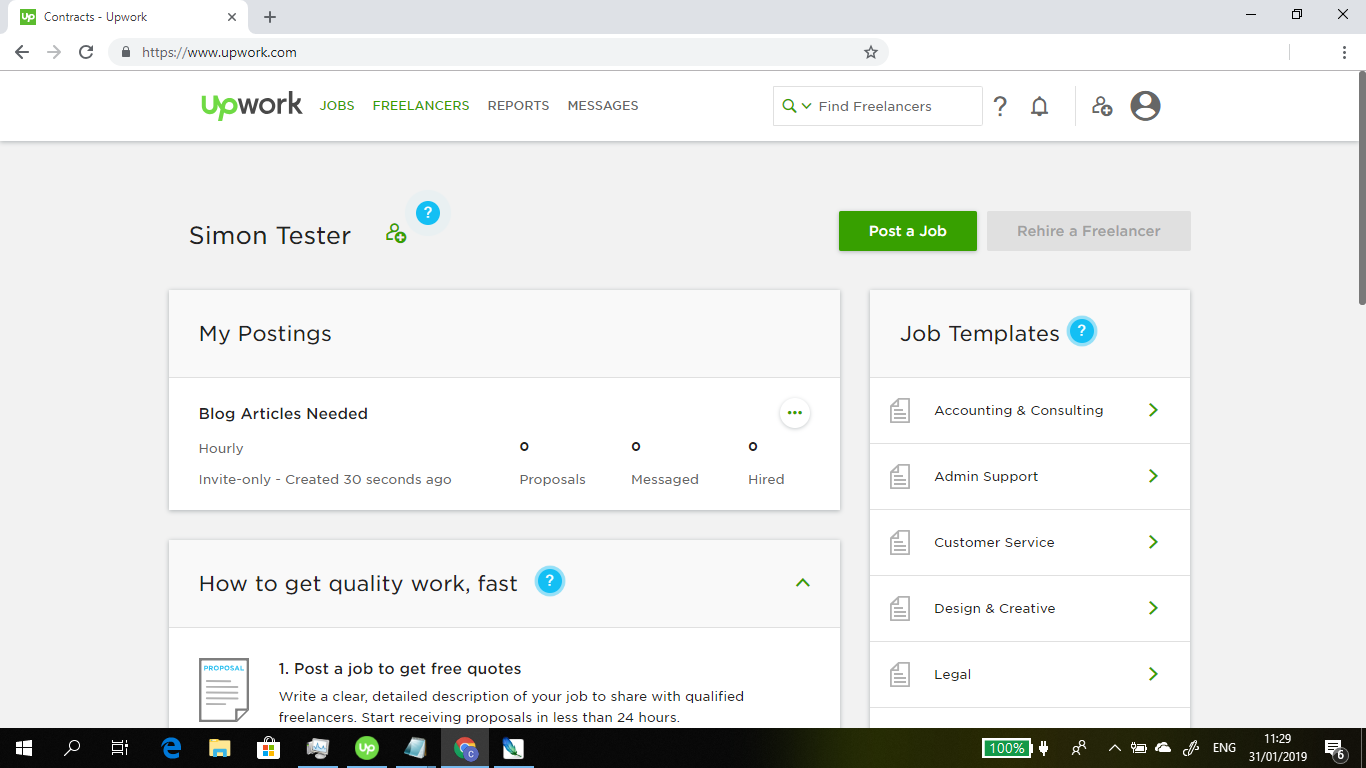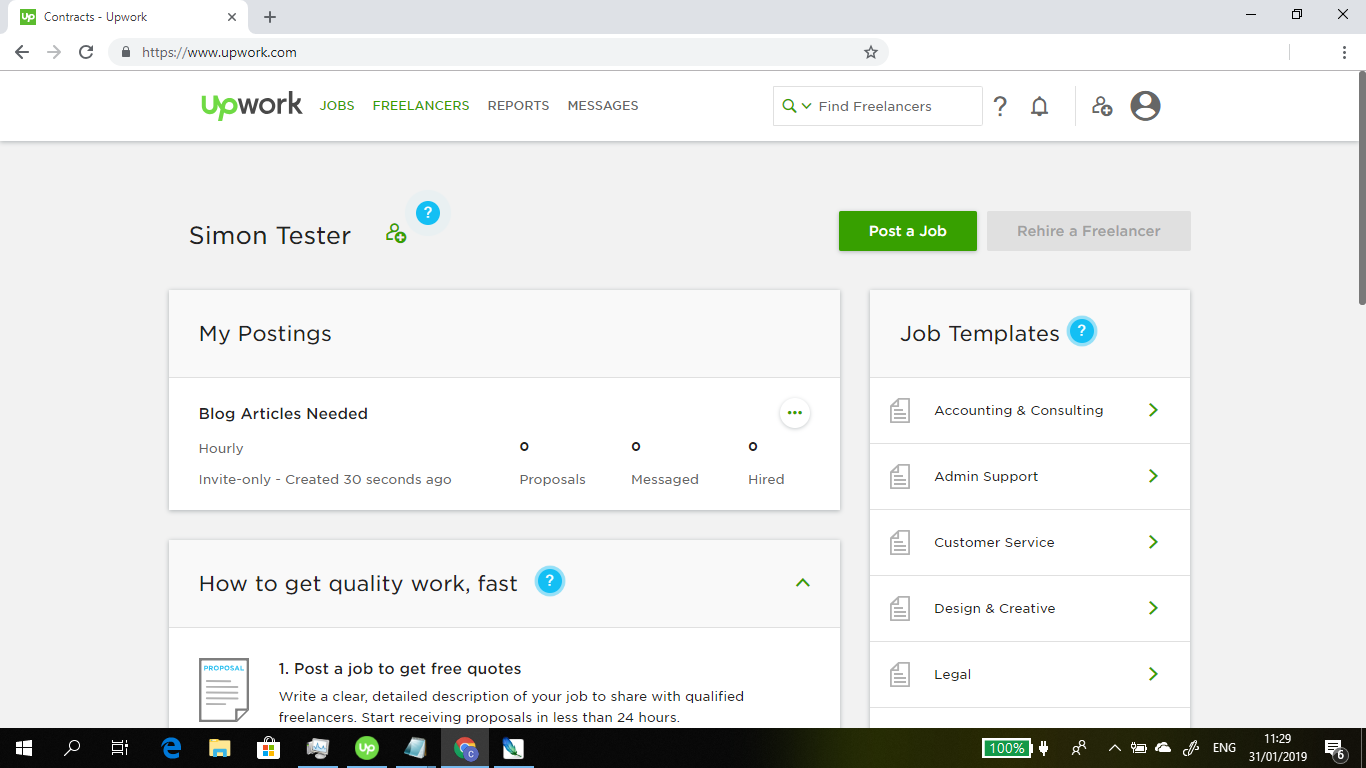 Upwork
With Upwork, there are currently 100,000 active job openings with only 17 million registered job searchers. The competition is not as tight as that of Freelancer.com. However, jobs at Upwork demand more from work. Freelancers relatively receive higher pay from Upwork clients as jobs and tasks there are more complex with clients having high expectations. When it comes to membership, it's harder to register at Upwork because freelancers need to be verified and approved by Upwork administrators.
3. Anti-Scam Protocols
Both platforms follow strict protocols to help freelancers in avoiding scammers. Freelancer.com has a Milestone Payment method that secures that freelancers get paid while Upwork has strict platform rules that track hourly work and prohibits clients from paying outside of Upwork controls and securities. It's impossible to have an Upwork vs Freelancer.com comparison on this end as both platforms actively help and guide users. Both platforms even utilize thriving community forums to publish guidelines and interact in real-time with freelancers.
As there are millions of users in each platform, scammers are still hard to avoid. Please read on the following list of red flags when it comes to scammer clients:
Asking for a payment method outside of the platform.
Asking for too many free samples.
Asking for sensitive personal data like ID, passport number, tax forms, and social security number.
Asking to communicate outside of the platform.
Asking for you to click on an external link.
Asking for you to purchase a product or software before beginning.
Poorly written job posts with grammatical errors.
So, which to choose?
If you're interested in working loyally for numerous clients that pay for higher rates and don't mind waiting for days before you get to look for jobs and begin actual work, you should go for Upwork.
But if you lack experience and you're after instant work with low-paying job orders, you should go for Freelancer.com. Freelancer.com generally has more users as freelancers that fail to pass Upwork's screening process can easily join and begin work here.
For Clients
What do clients say about Upwork and Freelancer.com?
Both Upwork and Freelancer.com are seen as highly reliable platforms that clients can depend on when it comes to looking for freelancers for projects. Client reviews noted Upwork's impressive screening process and chat function that makes it easier for them to check if their prospective freelancer truly has what it takes to finish a job. For Freelancer.com, clients enjoyed tools for contests and biddings that make it faster and more fun to look for freelancers that can take on a task within a limited budget.
Clients have the liberty to choose more than one platform when looking for freelancers. An Upwork vs Freelancer.com comparison article can only be of use to clients that are clueless or new on the field or those that have particular sets of needs and have no time to carefully compare both platforms. It's very simple as clients just need to take note of the following factors: platform reach, fees, and talent quality.
1. Platform Reach
When it comes to platform reach, Freelancer.com has more registered freelancers that total to more than 30 million job searchers. On the other hand, Upwork only has 17 million active job searchers. If you're after a wider talent pool, it's best to consider Freelancer.com as it significantly has more active freelancers. Upwork has lesser users as all individuals that register for membership are screened.
Searching for the perfect set of candidates and prospective hires can be a challenge. To help you fully organize and manage numerous freelancer data,  you can check out our HRIS software research.
2. Fees
When it comes to fees, both platforms only require payment for every successful job completion. However, Freelancer.com has more additional fees together with by-request service add-ons.
In Freelancer.com, clients can join and post jobs for free. Clients will only incur charges after a successful hire.
Upwork charges are fairly simple compared to Freelancer.com. For every successful hire, a 2.75% processing fee is charged. Top-tier talents can be looked into for $500.For a fee, Freelancer.com can feature, tag as urgent, and set job posts to private. Clients also have the option to have freelancers sign an NDA  or IP agreement for a fee.
3. Talent Quality
Job posting is the easier part when it comes to looking for a freelancer. The more challenging part is looking for the best fit for the kind of work that you need. Both Upwork and Freelancer.com has features to make things easier for clients. Offered features can be availed of for free or for a fee.
For Freelancers.com, busy users can hire Freelancer.com agents to look for the perfect set of candidates. If extra cost is not an option, users can refer to past client reviews.
For Upwork, users can opt to pay a  team of Upwork recruiters to look for the perfect freelancer. As it is with a fee, users can be sure that all candidates are the most skilled and experienced among all available Upwork freelancers. Users can also hire stellar freelancers at absolutely no cost by checking freelancers' badges and JSS. In Upwork, all freelancers are scored and evaluated so clients just simply need to check out a user's JSS or Job Success Score. Upwork also awards badges like 'Rising Talent' or 'Top Rated' to high-performing freelancers. Clients just need to be on the lookout for the following to look for the best of the best among Upwork's pool of qualified pre-screened talents.
Upon getting the best set of applicants, it's best that you have the right tools to track their application process. We have a curated guide on applicant tracking that you should check out if you want to simplify and streamline processing prospective hires.
Which platform wins?
Truth be told, both platforms are exemplary when it comes to hiring freelancers in a highly convenient, safe, and secure way. As a client you just have to take note of the following:
 Upwork is the better choice when you're looking for highly qualified and pre-screened freelancers.
Freelancer.com is the better choice if you're on a limited budget and you're okay to work with freelancers with little to no experience.
Remember that highly skilled individuals are present on both platforms. Most freelancers even have active accounts in both Upwork and Freelancer.com. So ultimately, it will all depend on how much you're willing to spend on the kind of job that you need to be done and the kind of person you want to deliver it.