The rise of the new normal because of the global pandemic gave rise to the massive demand for remote work tools and video conferencing software. Market research shows that the demand for web and video conferencing tools rose that began at the onset of the pandemic. As the world slowly transitions to adjusting to new workflow demands and employment ecosystems, companies are poised to invest in web conferencing tools and software.
Zoom and GoToWebinar are two of the leading web conferencing tools in the market today. Though very similar, the two are actually different. GoToWebinar is a web conferencing software while Zoom is a video conferencing software. A web conferencing software tackles needs for one-to-many video broadcasting while a video conferencing software is all about providing two-way video output for users. As demand is on the rise, the line between the two different tools has effectively been blurred.
If you're looking to choose between the two platforms, this Zoom vs GoToWebinar comparison article is exactly what you're looking for. We will simplify the differences between the two and will help you determine which web conferencing software is best for you. If you're interested to learn more about web conferencing tools, please check this article for a more elaborate and in-depth discussion.
What do users say about Zoom and GoToWebinar?
Users of Zoom and GoToWebinar have been generous when it comes to sharing their experience with the two platforms. Zoom users share how they greatly benefit from the platform's user-friendly and simple UI. On the other hand, GoToWebinar users laud the platform's ability to broadcast high-quality videos and audios with impeccable frame rates.
About Zoom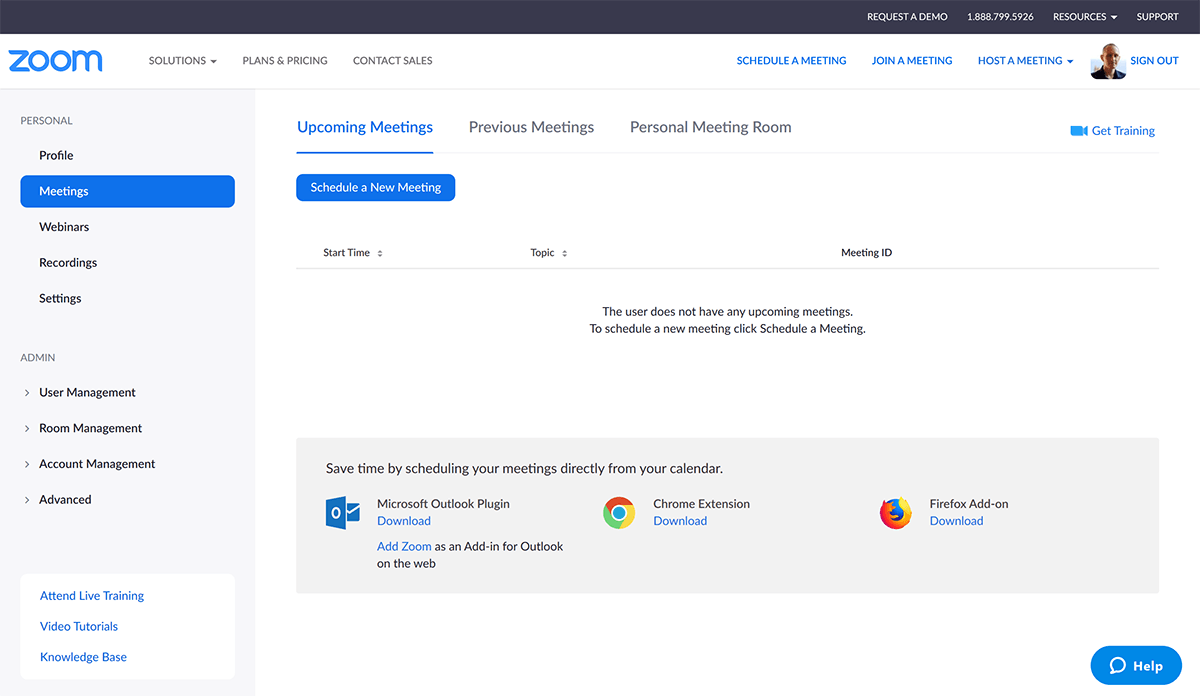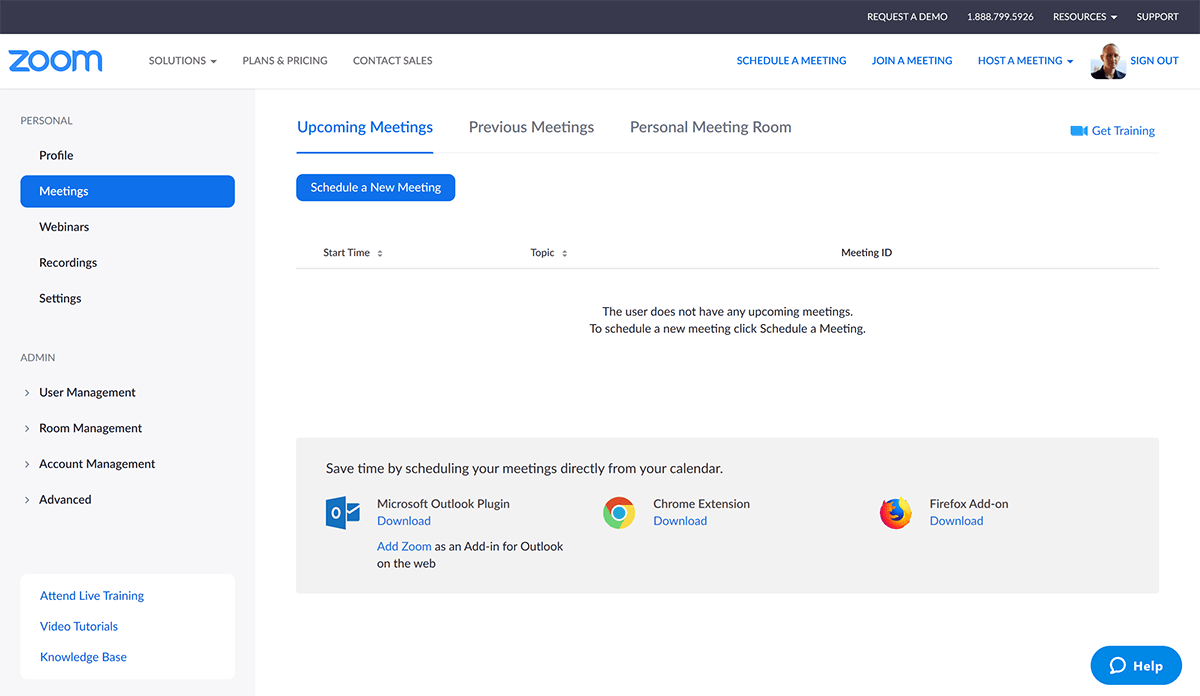 Zoom is the leading video conferencing tool in the market. It's the software to beat when it comes to providing seamless, speedy, and hassle-free video conferencing. Zoom has been providing video telephony services since 2011 but it rose to popularity in 2020 when demand for video conferencing tools experienced an unprecedented rise due to the COVID-19 outbreak.
All industries utilize the Zoom tool, from broadcasting companies, government agencies, educational institutions, and offices that rose up to the challenge of remote work. Zoom became very popular because it provided convenient and quick tools for video conferencing at absolutely no cost. Its free users have access to 40-minute long video conferencing sessions that can host up to one hundred participants.
Pro – It has a forever free version.

Con – Security can be buggy.
About GoToWebinar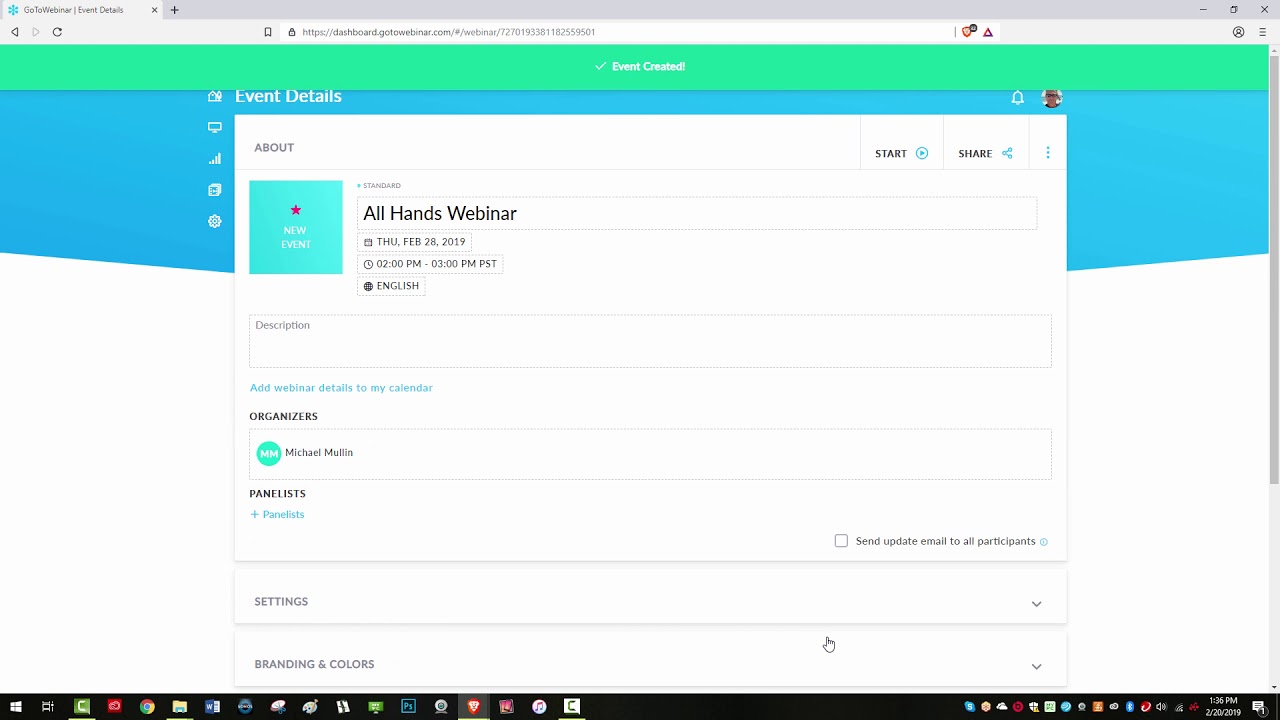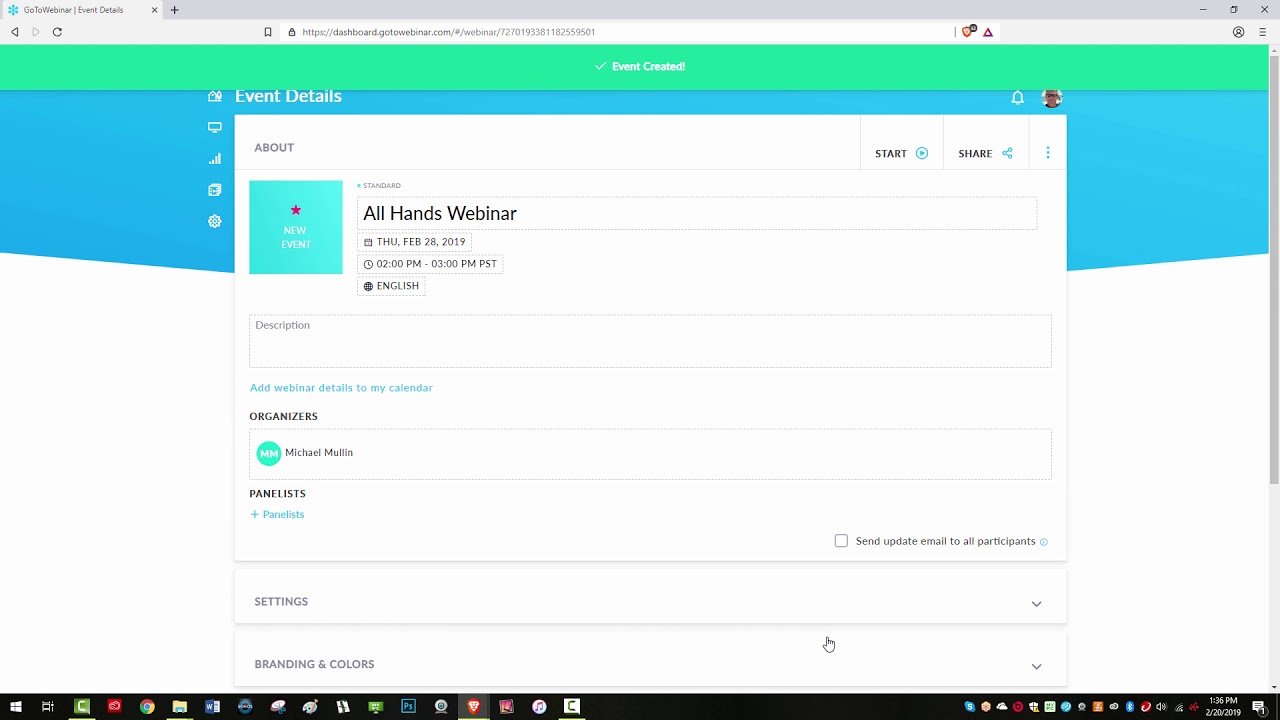 GoToWebinar has been available in the market since 2006. It's the leader when it comes to providing tools and features for online seminars and events. It is considered as one of the best, if not the best, web conferencing tool as it can host as much as 3,000 participants in one session.
The platform hosts more than 2.7 million events every year, and this is even prior to the COVID-19 pandemic. To date, GoToWebinar has more than 50,000 customers.
GoToWebinar zones in on one-to-many video broadcasting. It offers robust tools for screen-sharing, marketing, and even analytics. What makes it closely similar to Zoom is its feature that allows multiple participants to interact and share their own video feeds during a web conference.
Pro – Unlimited cloud storage.

Con – No free version.
Points of Comparison
This Zoom vs GoToWebinar comparison article will make it easier for you to choose between Zoom and GoToWebinar. You need not be overwhelmed when choosing between the two platforms, because you just need to consider the following important factors: pricing, hosting capacity, web conferencing tools, video conferencing tools, branding, security, and integrations.
Pricing
Zoom and GoToWebinar offer premium tools for seamless remote work. As their offered features contribute so much to work productivity, all enterprise-grade functionalities come for a fee. Between the two, Zoom gives more value to your money.
Zoom gives more value to users' money because it has a free version. This free version made Zoom the popular video conferencing tool.  Its free plan can host up to 100 active participants and an unlimited number of one-to-one meetings. Apart from its free version, Zoom offers three paid plans: Pro, Business, and Enterprise. Pro is its most popular and lowest priced plan that goes for $14.99/month/host. Its Business and Enterprise plan are equally priced at $19.99/month/host; pricing differs depending on the number of registered hosts.
GoToWebinar is on the pricier side with its four offered plans: Lite, Standard, Pro, and Enterprise. It's most affordable plan is Lite and it goes for $49/organizer/month. Its top plan is its Enterprise plan that goes for $399/organizer/month. All offered plans allow for unlimited cloud storage.
Hosting Capacity
Awareness when it comes to hosting capacity is important because you need to know if the platform of your choice can handle your business needs. If your business demands more than 1,000 active participants in one session, you should opt for GoToWebinar.
GoToWebinar's lowest-priced plan can handle as much as 3,000 participants in one active web conference session. Zoom's highest-paid plan can handle only up to 1,000 participants. GoToWebinar offers enterprise-grade tools to broadcast to more users. Read our research on workflow management software if you're looking for tools and apps to help you in managing hundreds or thousands of remote workers.
Web Conferencing Tools
Web conferencing is becoming a stable everyday activity as schools and businesses are transitioning to operating remotely. Between the two platforms, GoToWebinar offers more robust tools and features for web conferencing.
Zoom offers similar tools such as scheduling, screen-sharing, and recording. However, GoToWebinar offers more as it also incorporates marketing features, polling, and analytics. It is also a full-blown web conferencing event suite as users can schedule paid events through the platform. GoToWebinar even gives users the option to monetize their web conference sessions by creating a dedicated user profile that houses all recorded web conference sessions that can be accessed and watched for a fee. Tools for transcription and certificates are also available in GoToWebinar.
Video Conferencing Tools
Zoom will always be the undefeated champion when it comes to video conferencing. GoToWebinar allows for your participants to also broadcast their own video but the software is really centered on one-to-many broadcasting. It's face-to-face and one-to-one features are but an afterthought. Such treatment is very different from that of Zoom's because the platform full caters to face-to-face sessions and one-to-one or two-way video conferences.
For video conferencing, Zoom offers premium tools for HD recording, together with chats, scheduling, and seamless access. Zoom has mastered the mechanism of making it easy for multiple participants to actively interact with each other through high-quality video and audio. Mobility and portability are given prime importance as users can join Zoom meetings using any device, a desktop, laptop, tablet, smartphone, and even a traditional phone can be used. This makes Zoom the ideal choice for businesses and groups of individuals that run daily meetings with fluid interactions and collaborations. Zoom offers all broadcasting tools to all its participants while GoToWebinar only allows its hosts to have access to most of its broadcasting tools. In Zoom, everyone can be a host and lead the discussion. In GoToWebinar, the power to lead and control the discussion is limited to the host.
Branding
Both platforms offer savvy tools for branding and customization. Both allow for personalized backgrounds and the use of logos. However, Zoom offers an extra edge as it offers vanity URLs to its users. GoToWebinar offers more tools for content-customization and branding. You should reflect on the kind of branding you need as the two ultimately differ when it comes to scale and nature.
Security
Zoom and GoToWebinar are highly secured platforms. However, recent events showed that of the two, Zoom can be buggy and compromised when it comes to security.
Considering Zoom's mechanism when it comes to joining meetings, non-privy users can easily access meetings so long as they have access to the link. This can be duly prevented if users will opt for a paid plan. This is clearly one of the drawbacks when users opt for a free service.
As GoToWebinar is encrypted across all endpoints, all data that goes through the platform is highly secured and protected. Users can't easily access content and seminar tools as all sessions are by-invite. Users have access to tools that allow for all participants to be strictly filtered and verified.
Integrations
Zoom and GoToWebinar can both be integrated with more than 2,000 apps. The only advantage that GoToWebinar has over Zoom is that it can seamlessly integrate with other GoTo apps like GoToMeeting, GoToRoom, GoToConnect, OpenVoice, and more. GoToWebinar can also work with third-party payment gateways.
Integration is a tricky subject as it involves third-party apps and extra costs. But remote work can cease to be quite a challenging task if you know the right tools. It can even be easier if you know which app works well with certain apps.  Feel free to compare remote work software reviews here for further research on ideal tools and apps that you should consider integrating with.
Which remote work software is best for you?
This Zoom vs GoToWebinar comparison app will fully work for you if you're going to take note of the following points:
Zoom is the better option if:
You're on a limited budget. It is soundly priced and it even offers a forever free version.
You run a small business and you just need to video conference with your employees to check up on the updates of projects and tasks.
GoToWebinar is the better option if:
You're looking to monetize your web conference sessions and you're willing to invest in enterprise-grade tools for one-to-many broadcasting.
You're a content creator and you're after broadcasting events, seminars, and courses for thousands of participants.
You can be sure that you won't go wrong if you're choice is down to which is better between Zoom and GoToWebinar because both are stellar remote work software. Your needs and work demands will ultimately call the dibs when it comes to deciding which is the better app for you. Knowing your business needs will lead you to the best choice between Zoom and GoToWebinar.