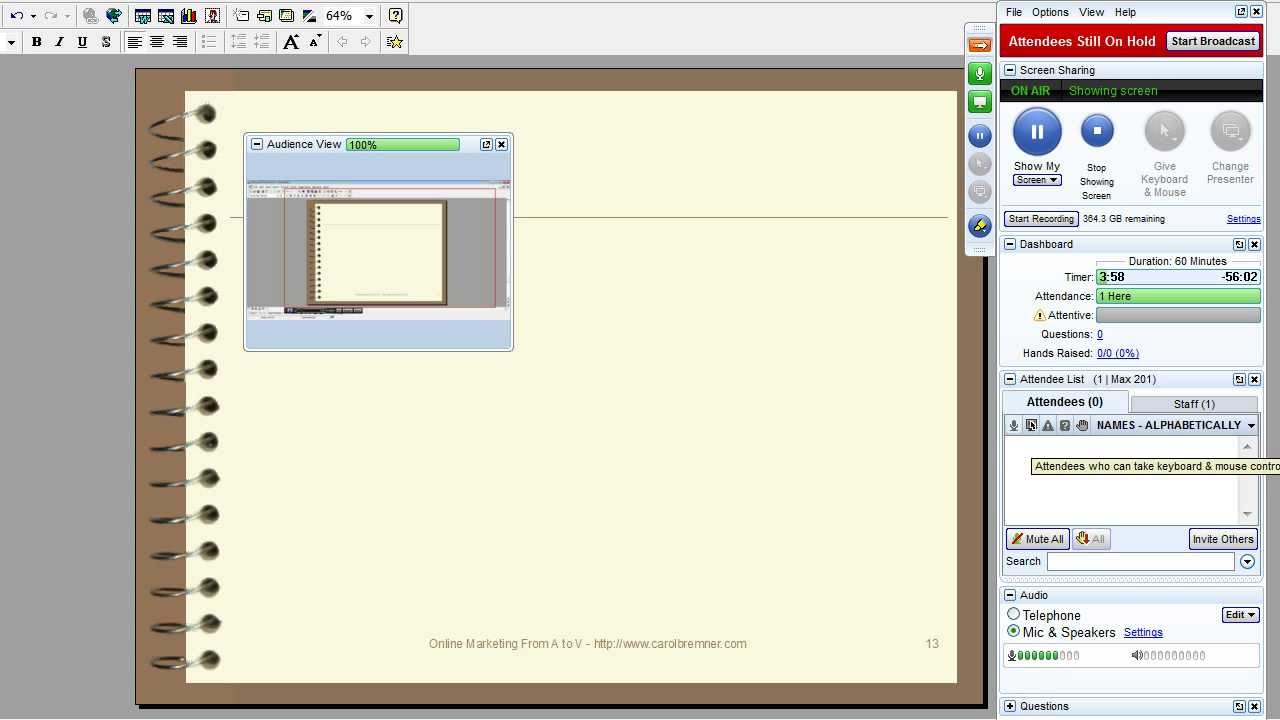 The main benefits of GoToWebinar are its marketing integrations, email automation, engagement through polls and videos, and easy webinar setup. It provides companies the solutions to be transparent with their customers or employees when offering products, services, brands or knowledge. People are accustomed to believing and getting persuaded by the things that they see. And perhaps this is important if you are someone who wants to market a product or service that might seem effective when showcased to the audience.
GoToWebinar is a perfect solution to help you accomplish this goal, particularly that the current learning environment requires knowledge sharing and training or marketing campaigns to be demonstrated properly for it to become beneficial. Besides that, GoToWebinar is also easy to use. It does not require prior IT knowledge to set up and get started with the software. Starting your own webinar or video conference can be done in a matter of minutes after setting it up. And for just one flat rate, you can then begin your online conference to 5 to 1,000 participants.
Using a webcam, all your webinars can be recorded easily. This has become very useful if you are looking for cost-effective ways to expand your business's reach by utilizing reusable contents. Its reporting and analytics features can help you know your audience with the help of data and metrics, and then determine qualified leads to boost your revenue even further. Whether you are looking to generate profit or if you simply want to impart helpful content to a wide audience, GoToWebinar is the right solution you should get.