Every business needs effective communication among its employees. Continuous collaborations also contribute to a team's efficiency and productivity. As a result, you can have involved employees and successful projects.
Due to technological developments, the way employees communicate with each other changed considerably. Since Slack's introduction in 2013, it already services over 10 million users and 85,000 paying customers. These numbers are continuously growing because of remote work's popularity. Today, businesses opt to hire remote employees due to reduced operating costs and increased productivity. To ensure that your employees exhibit excellent communication, here is a guide on remote work for 2020.
Since there is a sustained demand for collaboration software solutions, more developers are introducing new tools to the market. The latest addition to remote work platforms is Workplace by Facebook. As its name suggests, the program is developed by the tech giant, Facebook, Inc.
Workplace by Facebook and Slack Overview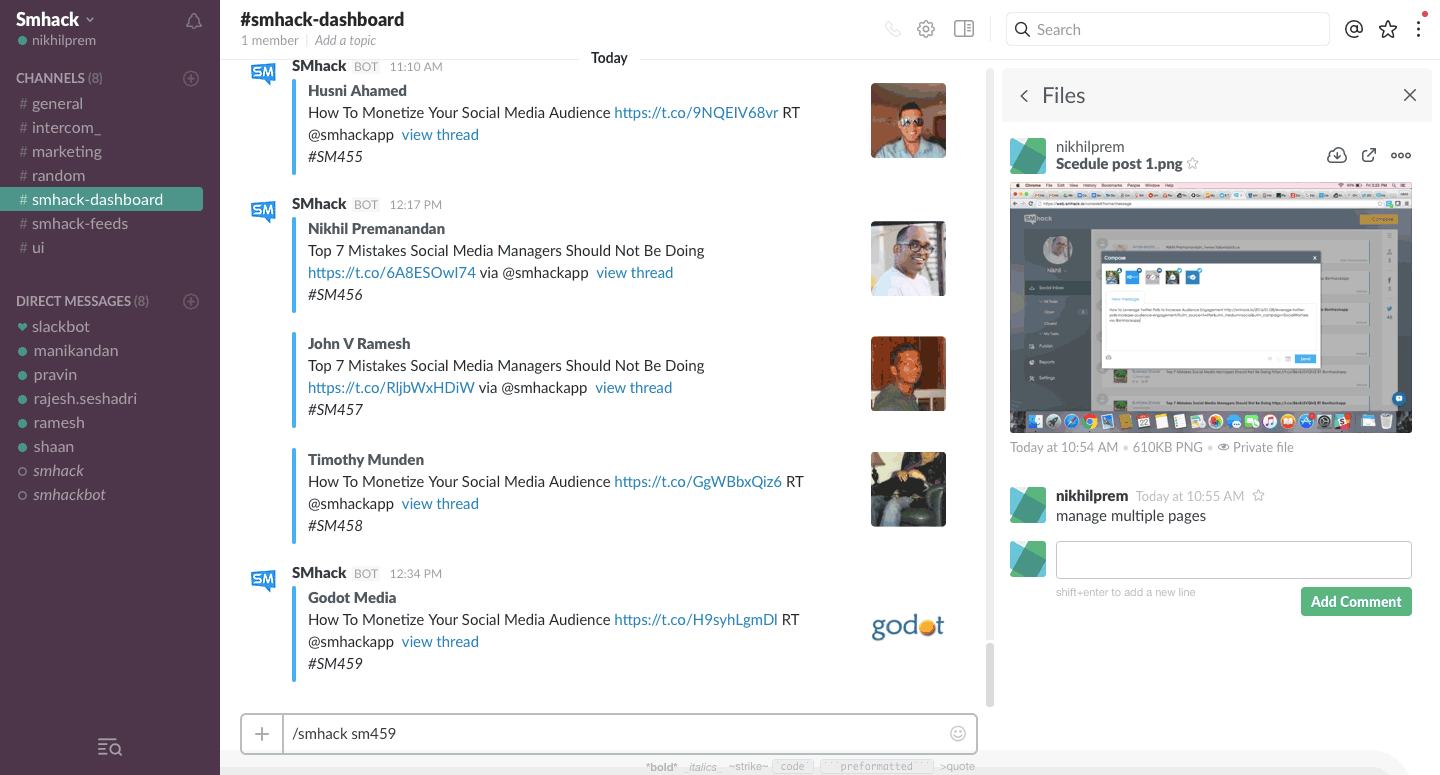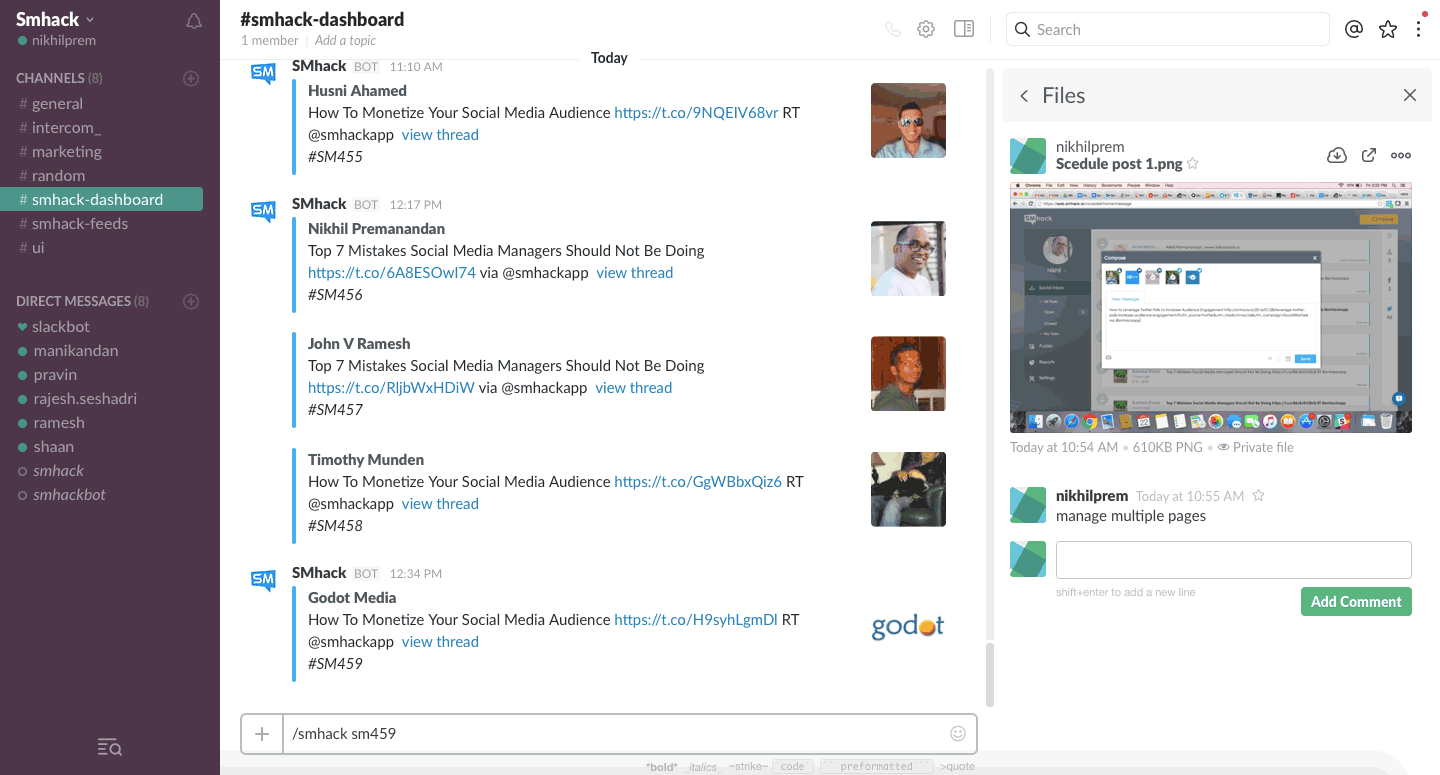 Workplace by Facebook is a web-based communication tool that enables employees to share their project insights and give recommendations to on-going tasks. Similar to the social media site, this platform features Newsfeed that consists of work-related posts, personal pages, and live videos.
Slack is also a cloud-based collaboration platform for businesses of every size. It serves as a replacement for emails and provides a more seamless communication among team members. The software is a pioneer in workplace collaboration tools.
Now that you have an overview of the two programs, it's time to delve into the main Workplace by Facebook vs Slack comparison based on their essential features.
Pricing Plans
Both software solutions provide freemium versions for all users. But, if you want to uncover the Workplace by Facebook and Slack's comprehensive functionalities, you need to choose from their paid plans.
Workplace by Facebook offers three payment options. The first plan is called 'Essential.' This option can accommodate up to 50 groups. Workplace's Advanced plan requires a $4 payment per user per month. It allows for an unlimited number of project groups. Lastly, the Enterprise option is best suited for complex organizations and features an $8 per person per month price.
On the contrary, Slack has four pricing options to choose from. The first plan is the free version with limited functionality. The software's next pricing plan is called 'Standard' which requires a payment of $6.67 per employee per month. It also offers a Plus option with a cost of $12.50 per active user per month. Moreover, Slack provides extra-large businesses with the Enterprise Grid. Companies who want to avail of this plan must contact Slack's sales team to get a quote for their company.
Set-up Procedures
Workplace by Facebook and Slack both provide an uncomplicated set-up guide for first-time users of their platforms. However, they have different approaches for you and your team's initial experience.
Signing up
In terms of signing up, Workplace asks for your business email address. This email add must not be included in another Workplace community. After you have gone through the verification process, the platform will inform you if there are other active users from your domain, and the system automatically pairs you with these individuals. Then, you need to fill in your profile with essential contact details. After these steps, you are already a registered user of Workplace by Facebook.
With Slack, you can register using a personal or professional email address. After getting and inputting a confirmation code, you can now create a workplace name. Then, the system allows you to invite your employees to the newly created group. After signing up, you can start communicating with your employees.
Onboarding
With Workplace by Facebook, the onboarding process happens through text prompts. The system demonstrates each tool's function. On the other hand, Slack guides its first-time users using Slackbot, where you can ask questions about the program's tools. Additionally, the software provides you with Tooltips which includes instructions about how to use the platform.
User Interface
Since Facebook, Inc. develops workplace, it shares a similar design with the social media site. Although your Workplace profile is distinct from your personal Facebook, they share the same UI. Hence, even first-time users are already familiar with Workplace's interface.
Workplace by Facebook features Smack, which is situated at the center of the Newsfeed. The other functionalities, such as Notifications, Groups, Events, and Chat is on the program's left panel. Thus, if you have accessed Facebook using a desktop, then you already know how to use Workplace.
Alternatively, Slack has a more complicated interface. It includes a split-screen with two main panels. The platform's right side, which has the larger section, contains your conversations with team members. The left side panel then includes Direct Messages, Channels, Threads, and app management tools. However, you may have trouble finding other functions, like voice and video calls.
Hence, in the Workplace by Facebook vs Slack comparison, Workplace poses a considerable advantage when it comes to the platforms' user-friendliness.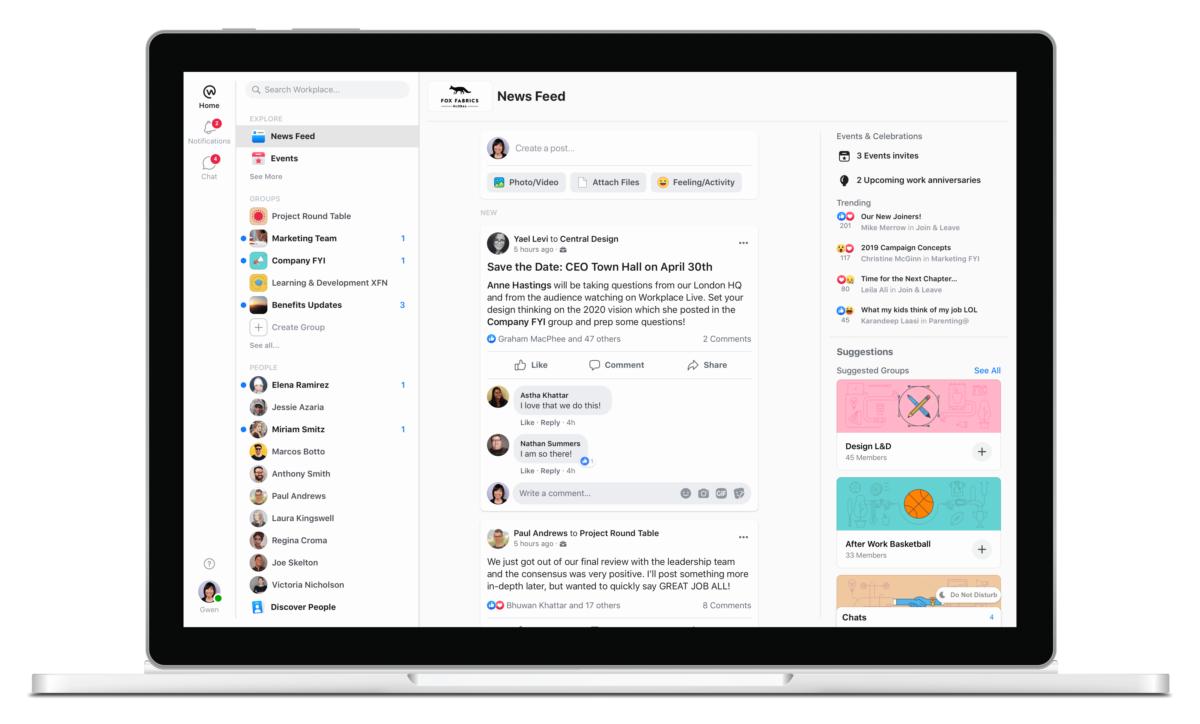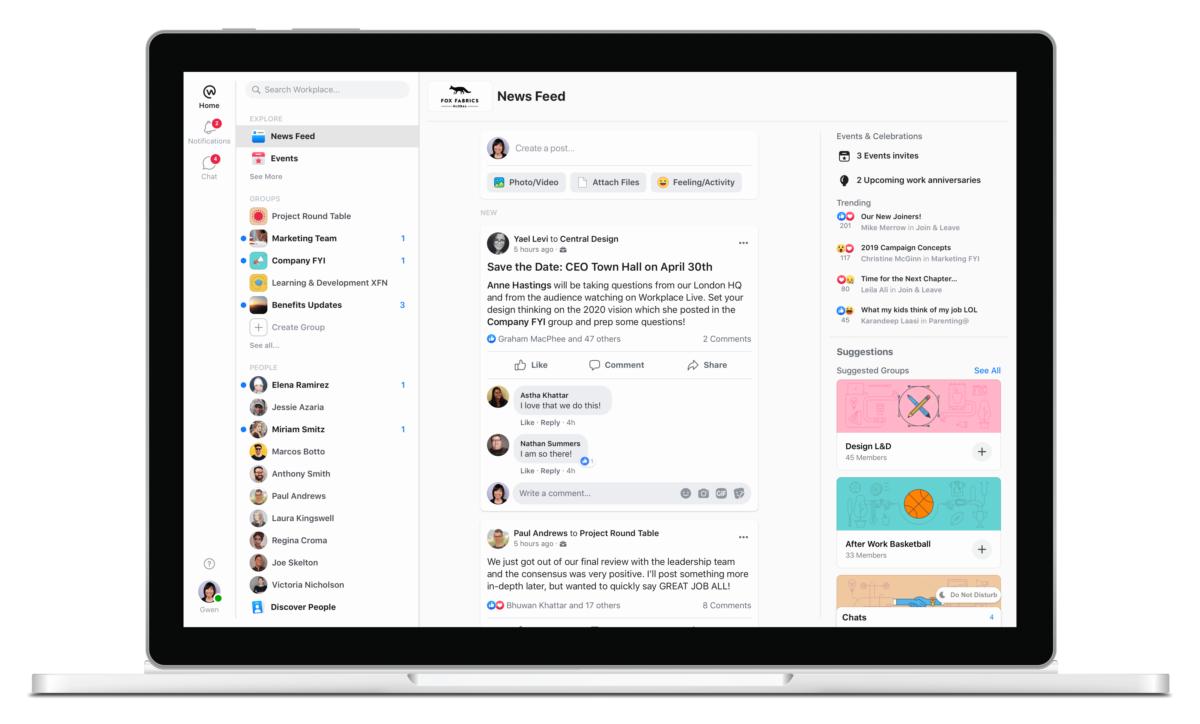 Collaboration Capabilities
Workplace by Facebook and Slack provide you with communication tools that allow direct and group messages. Combined with the best workflow software, you can surely upgrade cooperation among your employees. You can access Workplace's personal messages in the Workplace Chat. Workplace also allows you to react to and delete messages. Alternatively, Slack's one-on-one chat takes place in the system's Direct Messages. What's more, Slack enables its users to edit sent messages.
In terms of group messages, Facebook automatically sets Workplace's group chats into private conversations. You can also create public chats by inviting specific individuals. Moreover, you and your team can utilize Groups for organized files and discussions. Similar to Facebook, you can set Workplace's chats as open, closed, or secret. You can also create group chats based on department, location, or project type.
On the other hand, Slack features Channels and Group Conversations. The former includes both private and public chats, while the latter provides a more secure conversation with your employees. But Group Conversations can only accommodate up to 8 people.
Alerts and Notifications
Workplace by Facebook and Slack both inform their users of new and unread messages. For instance, Workplace allows for customized notifications for preferred groups and chat boxes. It sends message alerts to your connected devices.
Slack presents an advantage in the notification department through its keyword alerts. With this platform, you can choose particular keywords that are distinct to your on-going projects. What's more, Slack features a Do Not Disturb option to keep you focused on tasks and avoid distractions.
Task Management Tools
Workplace by Facebook does not include task management tools in its freemium version. But, if you registered for a paid plan, you can integrate third-party applications for a more comprehensive Workplace. Due to this issue, you need another task management software solution for your company. Compare task management software reviews here to guide you in choosing the program that is right for your business.
In the same way, you also need task management integrations with Slack. Fortunately, the system does not require you to leave the app when navigating the third-party program. Slack allows for integrations with Asana, Trello, and Jira.
Third-Party Integrations
In terms of integrations, Workplace connects seamlessly with 60 business tools. However, you need a premium plan to unlock this feature.
On the contrary, Slack works with over 1,500 apps of different functionalities. The software allows you to integrate file-sharing programs and accounting tools to your app. Hence, Slack wins the battle of third-party integrations.
However, with many integrations comes security issues. For instance, experts criticize Google's G Suite, one of Slack's integrations, because it did not use end-to-end encryption on its platform. This security concern can potentially harm your files and documents contained in the tech giant's cloud storage.
Search and Navigation Tools
Workplace provides users with search tools, but, it doesn't allow you to search all conversations at once. As a result, you need to search for each chat to review your conversation with a particular person or team. This process is challenging for every Workplace user.
On the other hand, Slack offers comprehensive search capabilities. With this program, you can search by time, channel, person, or text snippets. This way, you can find conversations easily. However, the free version limits your app's search functionality since it can only review up to 10,000 messages.
File Sharing Functionality
With Workplace, you can send unlimited photos, videos, and other files. But, each file has a size limit of 100MB. Besides, the platform does not let you review shared media in one location. Thus, you need to visit specific conversations to view your shared documents.
On the contrary, Slack enables you to have single storage for your shared files. However, unlike Workplace, Slack has a 20GB file sharing limit per user on every paid plan. The program also imposes a 5GB limit on its freemium version. Moreover, each file on Slack must comply with a size limit of 25MB.
Which is Right for Your Team?
This Workplace by Facebook vs Slack comparison uncovers that Workplace is a more cost-effective collaboration platform than Slack. Although both programs offer a freemium version, there are many restrictions on such a plan.
Workplace requires you and your team to have a business email before signing up, and this is a favorable step for every company's file security. Also, Workplace by Facebook provides first-time users with text prompts that can help you to navigate the program quickly.
However, Slack has more advanced notification options in its app. It also features over 1,500 integrations to upgrade your business' remote collaboration.
Hence, if you place great importance on integrations, you may consider Slack as the better tool between the two. But, if you want a user-friendly app, opt for the newer platform, Workplace by Facebook.