In an organization where numerous accounts access work files, it is imperative that identity management software is put in place. This way, a business can protect its confidential data, especially the ones that are crucial to operations.
But how does identity management software work? It verifies users' identities against existing data before allowing them to enter any system. A great example of an identity management solution is Auth0.  It is a powerful application that assists companies in setting up authentication rules. With this, organizations can protect their assets from illegal access.
What is Auth0?
Auth0 helps businesses of all sizes ensure that their web apps, IoT devices, mobile devices, and legacy software are safe from unauthorized access. It executes multiple layers of security and runs authentications on different systems. It also adheres to the most rigorous industry practices and standards to give users peace of mind.
On that note, Auth0 enables quick access to systems and applications via Single Sign-On. It can support Universal Login, too. But despite the ease of access, it ensures the security of the user and the company with numerous walls of protection.
Moreover, the implementation of Auth0 is quick; 94 % of customers say that they complete it in less than a month.
But if it is so great, why still look for Auth0 alternatives?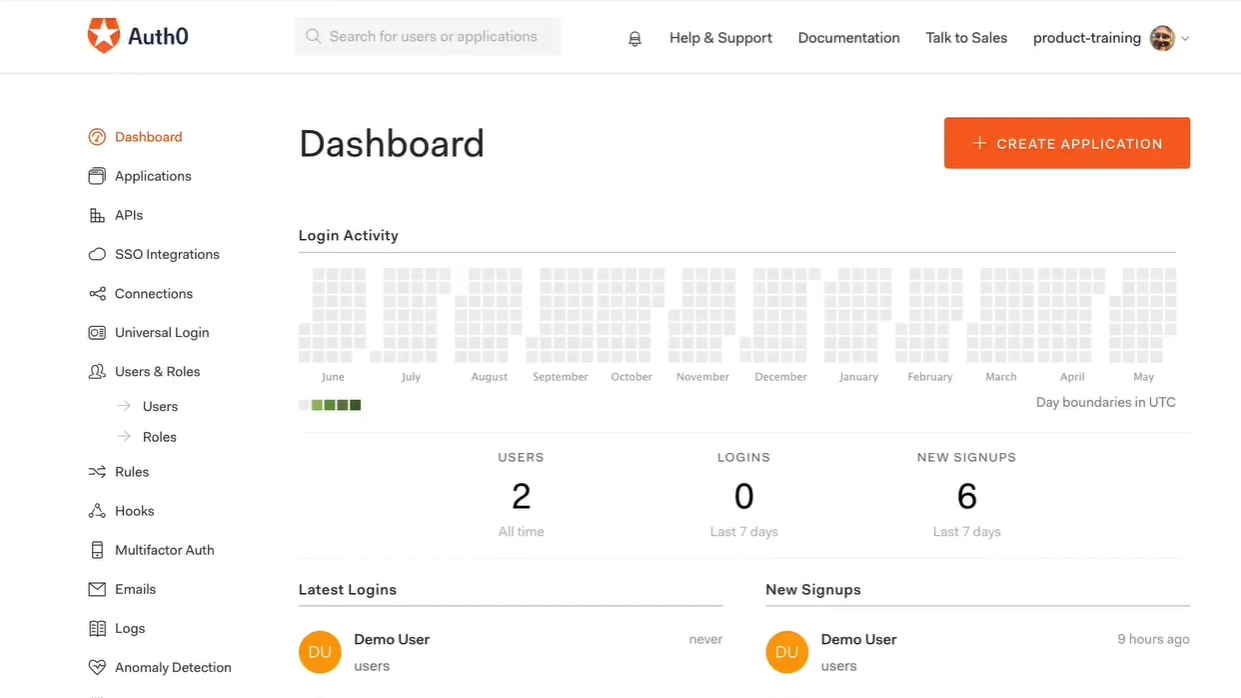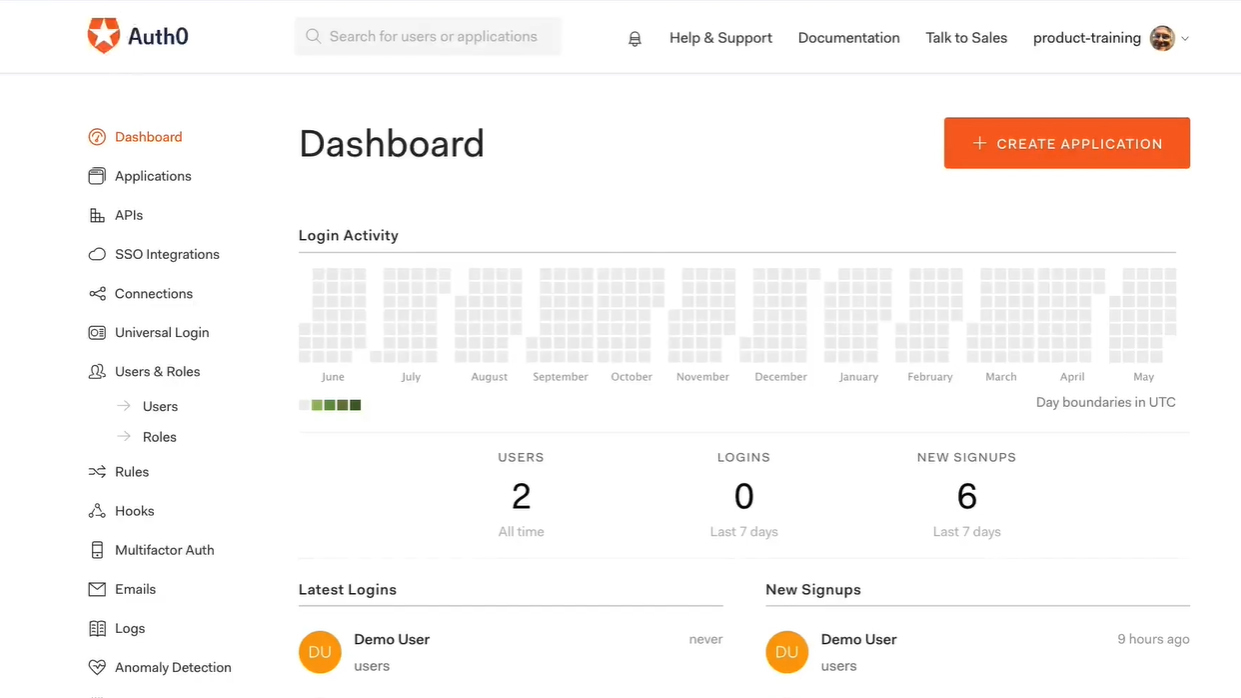 Why Search for Auth0 Alternatives
Auth0 is flexible, and you can add it to any solution. But it can be complex to use for some, especially for SMEs that do not have an extensive IT department. There is documentation available, but it is not as clear and concise, making it challenging to implement for some.
Plus, while it has a free plan, it may not be enough to cover an entity's security needs. Meanwhile, for enterprises, it may not have every tool and feature they require to keep their systems and data safe. This can be seen in the migration process–businesses with thousands and millions of users would have difficulty. That is because Auth0 only supports 500kb files tops.
As such, we looked at other identity management software that you can use instead of Auth0. Below, we list down 10 of them and give a succinct overview to help you decide which suits your needs best.
Auth0 Alternatives
1. Google Authenticator
Google Authenticator provides a two-step verification for your accounts. This adds another layer of security, as it requires users to enter a time-limited one-time password. That is after the user inputs their username and password.
It can be challenging to set up because it requires organizations to configure every site they want to use Google Authenticator with. Once they do, the site gives users a shared secret key through a secure venue, which the solution stores.
Unlike Auth0, Google Authenticator is not a SaaS software. Users need to download the app for iPhone, iPad, and Android to proceed. This application is free.
2. LastPass
LastPass, by LogMeIn, is primarily a password-manager that has enterprise-grade security protocols. This is great for organizations, as it protects login credentials without creating hassles for users. This is what makes it one of the best Auth0 alternatives.
This award-winning software is available to all computers and mobile devices. Its paid versions allow users to synchronize data across all devices for easy logins. There are plugins available for web browsers as well. Plus, it can bookmark sites.
What's great about LastPass is that it can help you manage passwords for a wide variety of apps that need additional security. For instance, the platform can be used with the best document management software to prevent unauthorized access to important documents.
LastPass is a step above Auth0 because it is available for Windows and Mac. Teams can get it for as low as $4/user/month.
3. Aerobase
Founded in Israel in 2018, Aerobase may be a new player in the field, but it has already amassed a wide following. It can integrate with a broad array of apps, software, and services for credential management and login authentication. It can also help organizations enforce policies.
Additionally, it supports SSO and even provides Social Sign-On. You can access the solution as SaaS and from a Windows computer.
A free trial and a free version are available. But if you want to unlock the best features, you have to dish out $690-$4,500 per month with annual billing.
4. OAuth
OAuth is one of the easily recognizable names in identity management and authentication. It is also among the strongest Auth0 alternatives. This SaaS product enables businesses to oversee credentials and to put up multiple layers of security with multifactor authentication.
Furthermore, it can manage passwords and support SSO. On top of that, it enables Social Sign-On to ease logins for users.
Only five lines of code are necessary to get into users' resources. It takes 90 seconds maximum to do the integration. Users can then manage integrations direct from the OAuth.io dashboard.
There is a free 30-day trial available. Afterward, there are three paid plans to choose from. The most cost-effective one starts at $19/month.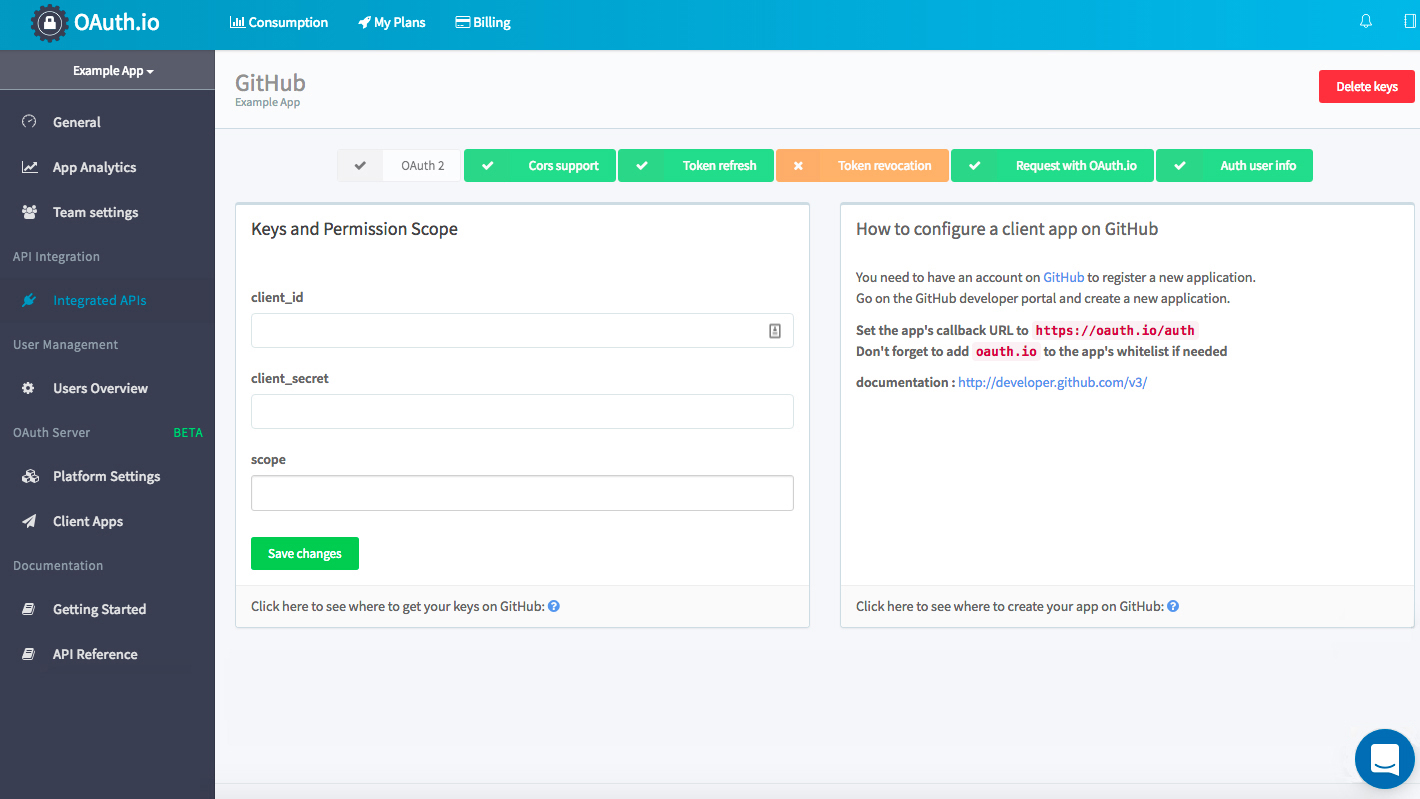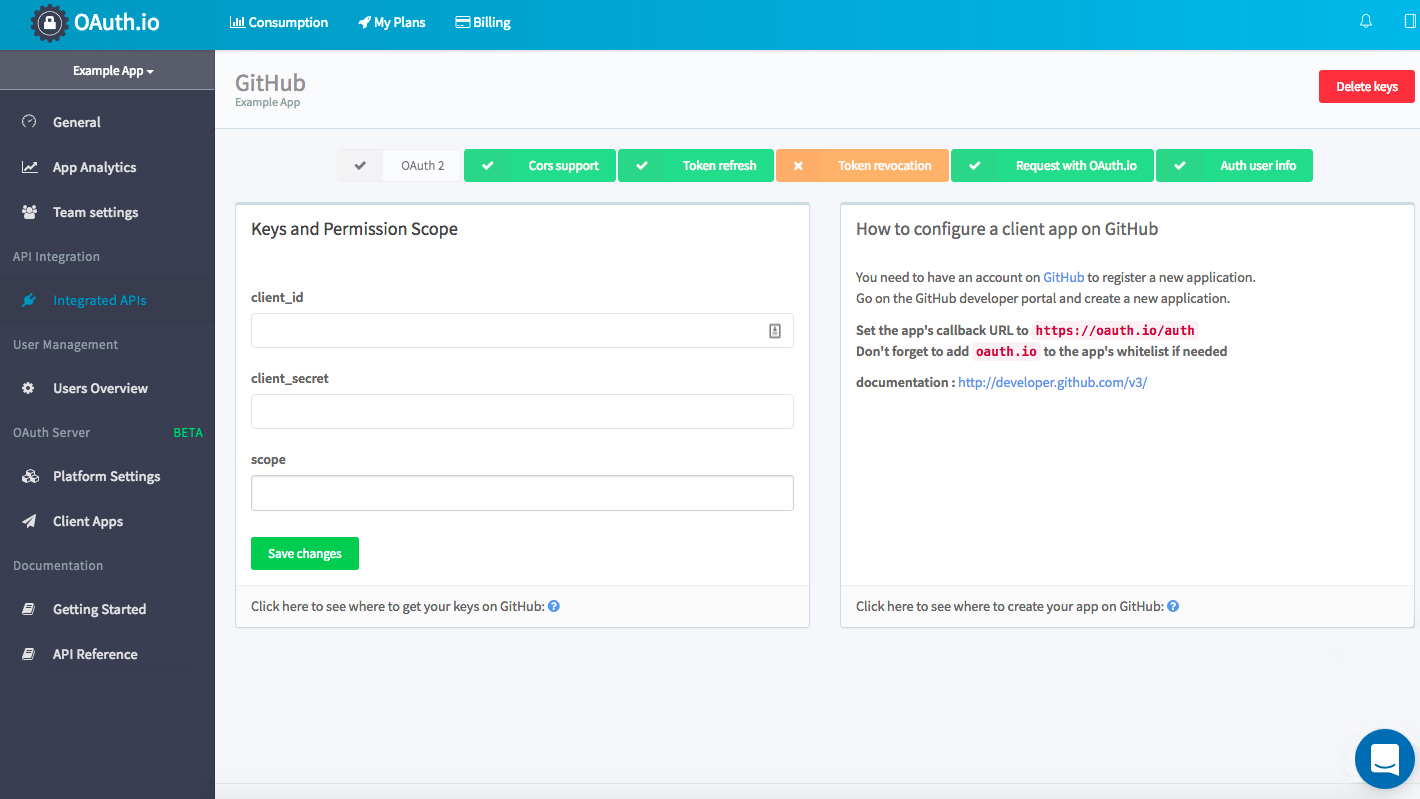 5. WSO2 Identity Server
This API-driven solution is founded on open standards. WSO2 Identity Server deploys on-premise and on the cloud. Organizations even have the option to do a hybrid deployment.
And because it is extensible, WSO2 Identity Server can also work with systems that have rigorous IAM requirements. With this, you can integrate open-source IAM with your systems. Thus, you can offer a great experience to users without sacrificing security.
You can download the solution from the WSO2 website. You can also find in-depth documentation that can help in the implementation.
6. Routee
AMD Telecom S.A. offers Routee, which automates workflows while maintaining a high standard of security. It is the preferred platform of some Fortune 500 companies since its introduction in 2000. 
It provides two-factor authentication and can also help validate phone numbers. The software can even work with Linux systems. As such, you can look forward to well-managed credentials, authenticated mobile numbers, out-of-band authentication, and more on any device and operating system.
Additionally, Routee also serves as a top marketing software, with features for marketing automation and bulk SMS.
Routee has a one-time fee for its service and exacts a fee-per-use afterward.
7. Silverfort
Silverfort leverages AI in its adaptive authentication. It also enforces zero-trust security throughout a company's network, including cloud-based systems. Despite that, it is not complicated to implement. It does not require businesses to reconfigure or modify their current settings.
What sets Silverfort apart from other Auth0 alternatives is that it does not need agents for security. What it does is rely on its unique technology that is awaiting patent.
Moreover, Silverfort can protect systems that have been overlooked previously by other security vendors. These include legacy software, IoT devices, and even machine-to-machine access.
If you are interested in this platform, get in touch with Silverfort.
8. IntelliTrust
Intellitrust is a SaaS identity management software. It gives organizations the capability to oversee privileged access. On top of that, it leverages AI and machine learning. Plus, it includes whitelisting and blacklisting functions.
Unlike Auth0, IntelliTrust is not available for mobile devices. Nevertheless, it makes up for that by securing access to resources and applications using bank-grade measures.
It even promises better productivity with its adaptive authentication and proximity-based login. Additionally, IntelliTrust has provisions that can automate workflows.
All these and more you can access starting at $2/user/month.
9. FusionAuth
FusionAuth has the necessary identity and authentication management tools like registration, MFA, SSO, and user management. What makes this an attractive option if you do not want to use Auth0 is that it is free to use and supports unlimited users.
It can deploy on-premise or on private clouds on different platforms. On that note, it can provide social logins, custom registration, group-based authentication, custom emails, and a lot more.
What makes this different from Auth0 is its capability to work on Windows and Mac. Plus, it can support Linux, and it even has images for Docker and Kubernetes.
If you want to unlock the advanced features of FusionAuth, plans start at $250/month.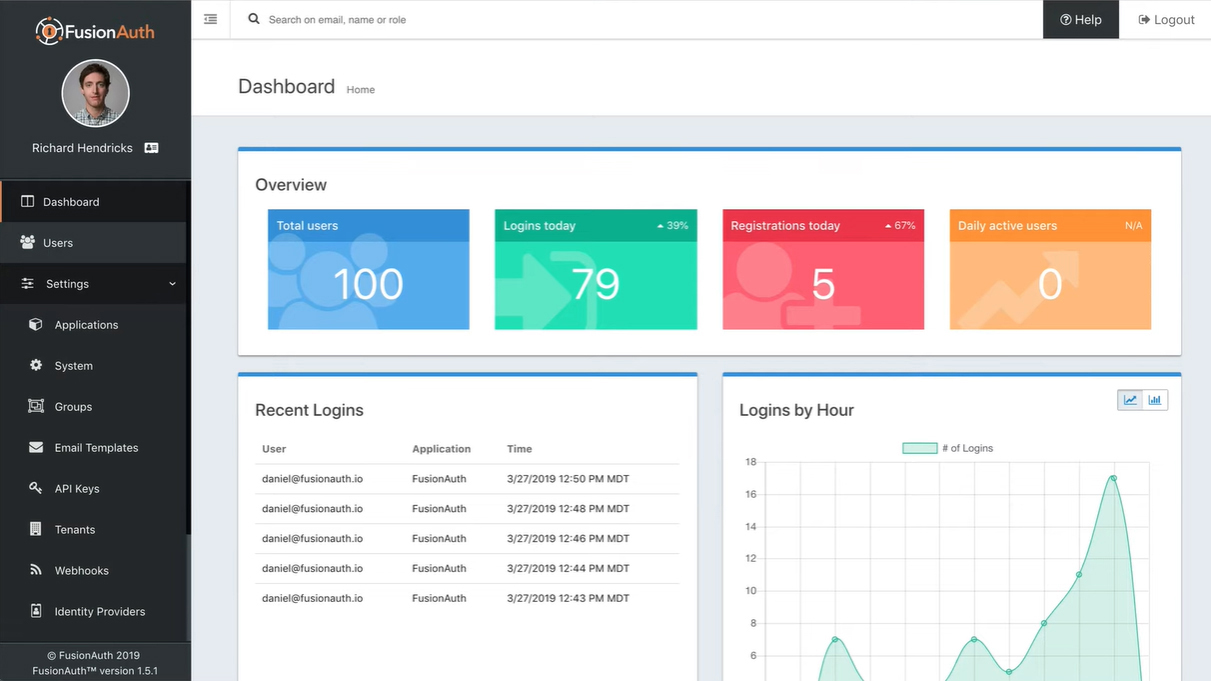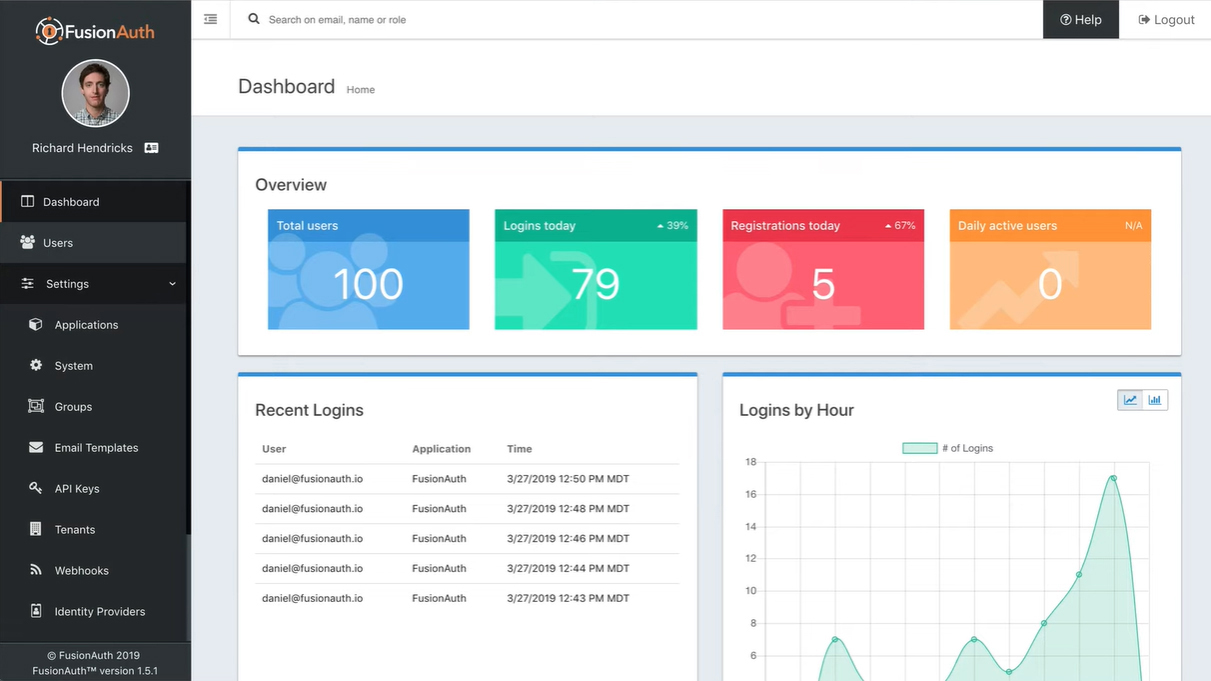 10. OneLogin
Critical company data is always under lock and key with OneLogin. This solution is designed to provide seamless access to information without opening holes in security. With this, employees across the enterprise can always be productive.
Other than SSO and policy enforcement, OneLogin offers a unified directory, mobile identity, compliance reporting, and user provisioning. There are other features available as well.
You can access them for as low as $2/user/month.
What's the Best Auth0 Alternative?
The best Auth0 alternative still depends on what you are looking for. If you are an SME, you can look at solutions like Google Authenticator, Aerobase, WSO2 Identity Server, and FusionAuth. These are either free completely or have free versions that are not as limiting as the free plan by Auth0.
If you can spare some bucks, you can consider OneLogin, IntelliTrust, Routee, and OAuth. These have rather cost-effective plans that enable organizations to employ robust identity management features. While their economical packages do not have the bells and whistles of enterprise-level ones, they are still enough to cover the security needs of a small, medium, or growing business.
Lastly, if you are looking for more powerful tools, then consider Aerobase, FusionAuth, Silverfort, OneLogin, and LastPass. These include enterprise-level identity management features in their paid plans. On top of it all, they have excellent customer support. Some even offer round-the-clock assistance to ensure the smooth experience of users.