Businesses today rely on various platforms to complete processes and meet workflow demands. Some are reliant on project management systems, while others find that inventory-based platforms can help them keep track of their products. This movement towards software as a solution has enables companies of all sizes to take advantage of the possibilities that the Internet offers. Among these benefits are the establishment and eventual popularity of cloud storage systems.
The cloud is home to many technological advancements that you and your team can use to improve your business operations. It is where you can store files to free up space in your hard drive or servers and where you can sync data between your phone and your workstation. More importantly, the cloud enables you and your team to collaborate on and store projects and documents. Google Drive and WeTransfer are prime examples of platforms that maximize the cloud.
In this WeTransfer vs Google Drive comparison, you'll get to know both platforms and understand why they can help you get into the more complex collaboration platforms on our list. By the end, this article hopes to help you and your team decide on which cloud storage system you need for your business.
WeTransfer vs Google Drive: Product Overview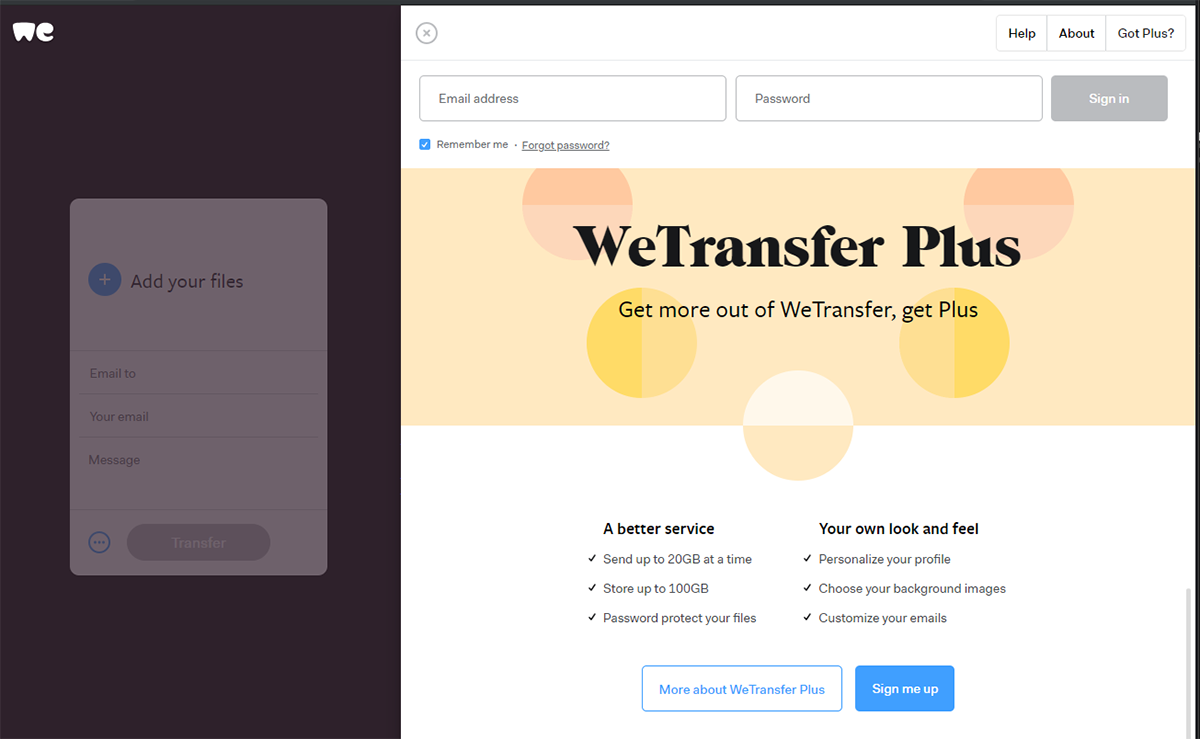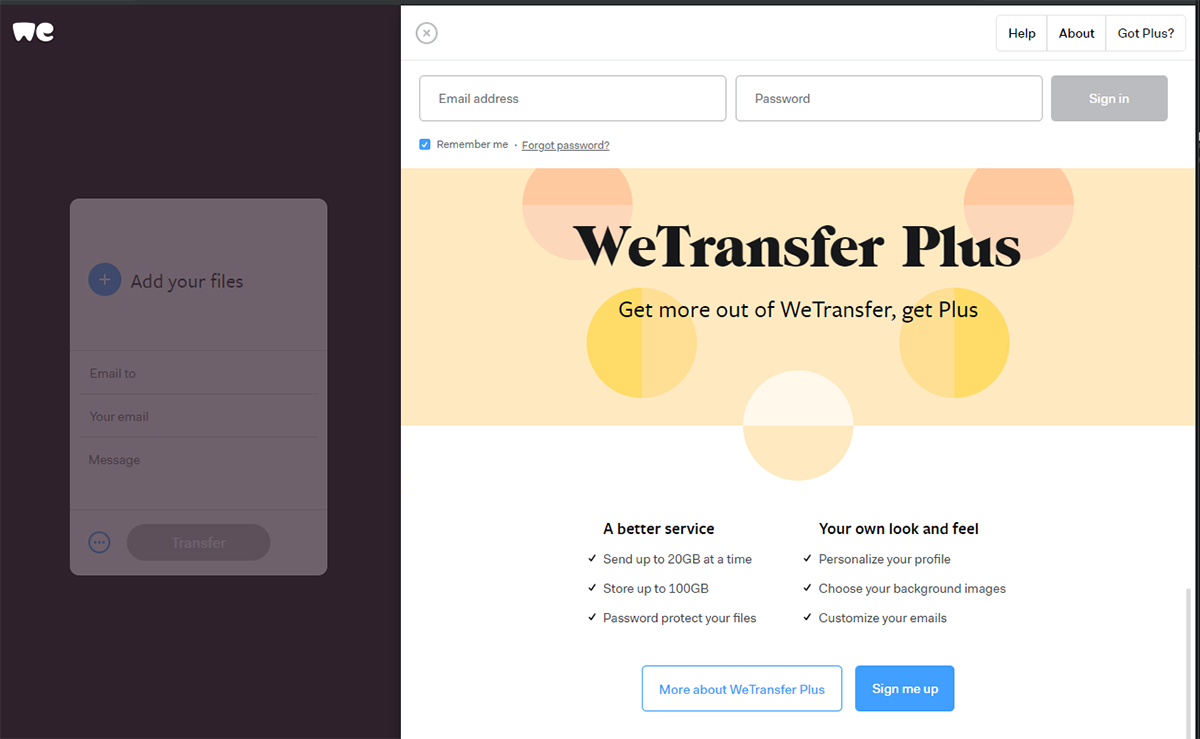 Both WeTransfer and Google Drive are equipped with the essentials of various platforms, like document and file management as well as collaboration and communication systems. WeTransfer specializes in getting your files and documents from one person to another, while Google Drive prioritizes file and document sharing alongside teamwork efforts. Both platforms offer you and your team with storage spaces of all sizes to enable you to upload the files that you need to share or work on.
In line with WeTransfer's goal to streamline file transfers, this platform enables you to generate custom URLs for company branding and use the allotted storage space for non-immediate transfers. On the other hand, Google Drive allows you and your team to determine which one of your files or documents you'll need to share with each other in a way that enables you to comment and collaborate on it. These features are further discussed in the next section.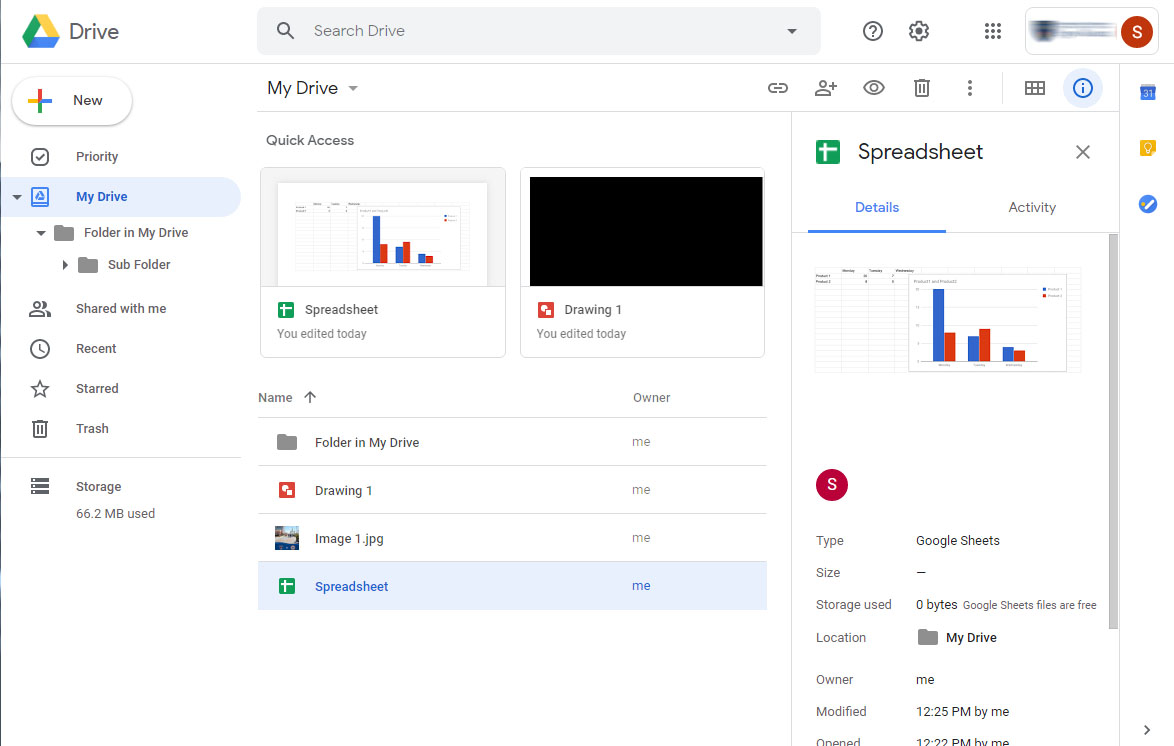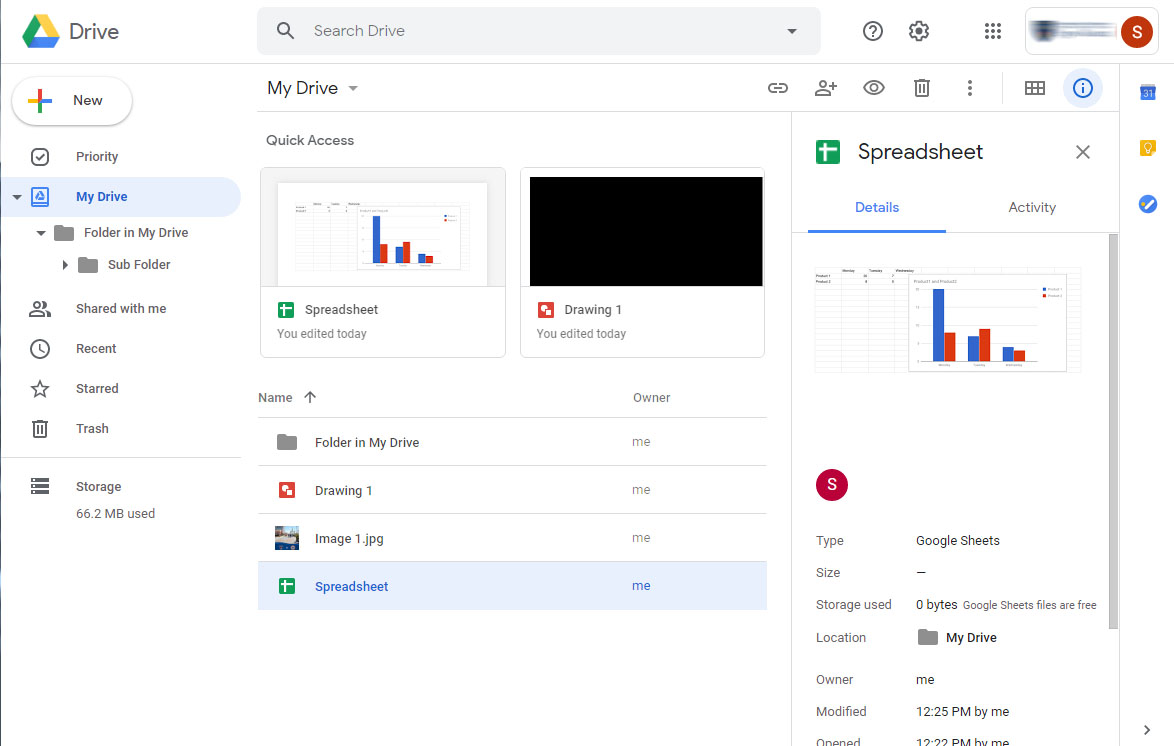 WeTransfer vs Google Drive: Features and Capabilities
Considering how both WeTransfer and Google Drive are cloud-based systems, both platforms come equipped with a set of features that emphasize their intended purposes. These features center on file transfer and sharing, collaboration and communication, and storage options.
File Transfer and Sharing
WeTransfer makes file transfers and sharing simple to its new users by letting you take advantage of its capabilities right on the homepage of their website. This platform does not require you to make an account to get started. Without a premium account, you and your team can send up to 2GB and email a maximum of 10 people for the transfers. This limit is lifted once you get a premium account. WeTransfer also allows for password protection, transfer expirations, and manage the transfers you have.
Meanwhile, Google Drive enables you to take advantage of its cloud infrastructure to upload and access files and documents. With its team and enterprise plans, Google Drive enables you and your team to share files and folders through a unified team storage, which ensures that your documents are in the same place. This platform also allows you to share notes on the files and documents you upload, which is one of the collaboration tools that Google Drive offers to its users.
Communication and Collaboration
In terms of communication and collaboration, WeTransfer falls short compared to Google Drive. WeTransfer provides you and your team with the ability to share your transfers through an email that you can customize and personalize, which is important for fostering team communication. You can also use this platform to resend and forward transfers in case your team members did not receive the initial URL.
Compared to WeTransfer's tools, Google Drive comes equipped with a feature called Drive File Stream, which ensures that any changes done within the file or document you upload are seen in real-time by those who can access it. Furthermore, Google Drive Teams and Google Drive Enterprise enables you to take advantage of G Suite Essentials, which includes Google Docs, Sheets, and Slides – Google's collaborative applications.
Storage
The final category in the features section of this WeTransfer vs Google Drive comparison is storage. For WeTransfer, you and your team can use the 1TB storage to its premium users. Furthermore, you can transfer up to 20GB of files and documents at any single time.
On the other hand, Google Drive provides storage options according to how many people will need to use it. Individuals are able to enjoy 15GB of storage for free, although any additional space will come at a cost. Google Drive Teams provides 100GB of individual storage and 2TB of pooled cloud storage, while the Enterprise version offers 1TB per user and 25TB of pooled cloud storage.
WeTransfer vs Google Drive: Integrations
When it comes to integrations, WeTransfer also falls short behind Google Drive. Previously, WeTransfer did feature API support, but the developers withdrew this feature in preparation for all the new features that are expected to be added onto the platform.
Google Drive provides more flexibility in this area. As was mentioned above, this platform integrates with G Suite Essentials, which is the prime reason why Google Drive has been recognized not only for collaboration but also in our guide on file management. Furthermore, this platform also comes equipped with Google Drive API, which enables you and your team to add support for the applications and systems that you need to streamline your workflow.
WeTransfer vs Google Drive: Security and Deployment
Like with the systems on our document management system software ranking, cloud storage systems like WeTransfer and Google Drive will need proper security because it is where your files, which can hold sensitive information, are uploaded. Flexible deployment is also a category that is necessary if you want you and your team to be able to access your files anywhere and anytime.
WeTransfer provides security and control through access management tools, password protection, transfer expiration, and download tracking. Furthermore, this platform is also available on iOS/iPad, Android, Windows, Linux, and Mac devices, thereby proving its flexibility.
On the other hand, Google Drive provides security through access management, admin security controls, encryption, and data loss prevention, among others. Google Drive Enterprise also provides secure and enterprise-grade video conferencing alongside context-aware access, a security center, and an Advanced Protection Program. Like WeTransfer, Google Drive is also available for all devices.
WeTransfer vs Google Drive: Pricing Packages
This WeTransfer vs Google Drive comparison wraps up the in-depth look with a discussion on pricing packages. WeTransfer offers two pricing packages: WeTransfer Free and WeTransfer Pro. The free package does not offer any storage but does allow you to send a maximum file or folder size of 2GB. All transfers expire after a week, but you can use this platform to link transfers to an unlimited number of people.
Meanwhile, the WeTransfer Pro plan costs $12 per month, and it comes with 1TB of cloud storage and the ability to determine when your transfers will expire. Furthermore, this plan also provides most of WeTransfer's security features as well as customization tools, such as being able to create your own transfer page and a custom URL. You can also customize your emails for better personalization. In terms of customer support, WeTransfer offers Pro users same-day chat and email support.
Google Drive offers three pricing packages: Google Drive for Individuals, Teams, and Enterprise. For individuals, this platform offers basic features, such as sharing and accessing the files and documents that you upload along with 15GB of storage.
The paid plans of Google Drive begins with the Teams package, which costs $10 per active user per month. This plan is where you and your team can use Google Meet and take advantage of Drive File Stream, 24/7 standard support, and admin security. Google Drive Enterprise, which is priced at $20 per active user per month, adds more on the Teams plan features with more security and endpoint management.
WeTransfer vs Google Drive: Online Possibilities
Given the capabilities and cost of both platforms, WeTransfer and Google Drive can meet different needs and offer various possibilities. If you are looking for a platform that enables you and your team to complete file and document transfers in the simplest way possible, then WeTransfer is the best choice. This platform may also be the better option if you transfer a lot of files to your customers and clients thanks to its ability to help you customize your page and your URL.
If you're looking for maximum capabilities beyond file transfer and storage, then Google Drive is equipped with more than enough tools to help you and your team collaborate and communicate. The addition of G Suite Essentials enables you to keep track of any changes done on your files, thereby increasing transparency and collaboration.
Overall, WeTransfer provides all the features you need to make the most out of each transfer, and Google Drive offers a platform wherein you can transfer, store, and collaborate on your files.