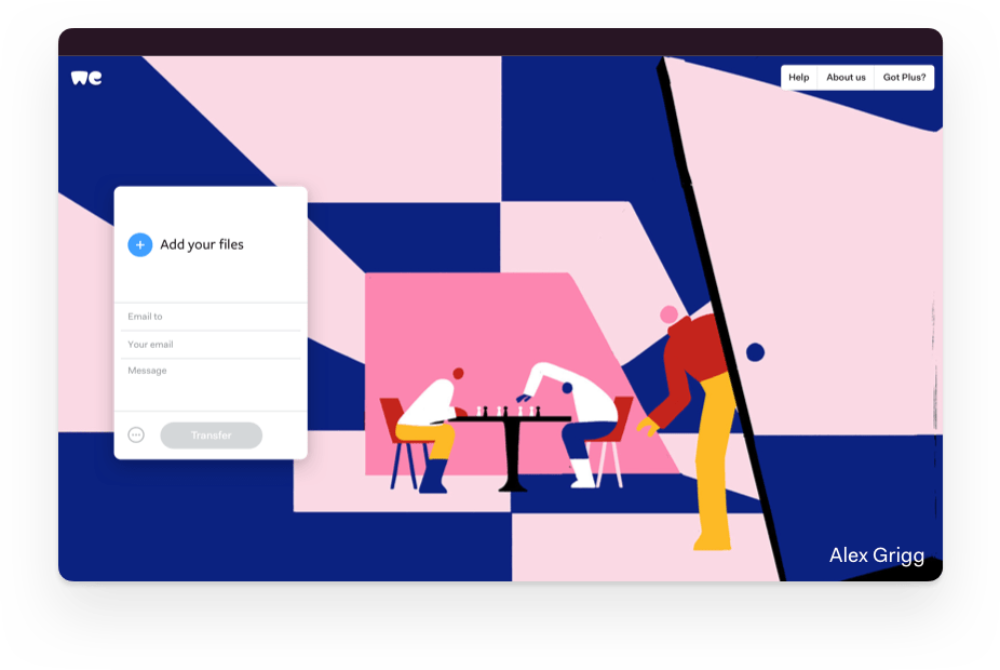 The main benefits of WeTransfer are its native apps, its customization options in the Plus version, and its password protection.

Both free and paid versions come with Mac, Android, and iOS apps that are as user-friendly as the web interface. The app does the job while users just pick the files to be transferred and the email to send them to. Files of up to 10 GB can be sent all at once. Users of WeTransfer Plus can also link their account to a tablet or mobile phone and Android users can immediately transfer files by using the Share icon.
Users of the free version get a non-intrusive full-page ad, while the Plus version has customization options and no ads. Both versions, however, have the same basic interface.
Transfers made with WeTransfer Plus can also be protected with passwords, and files can be stored for as long as possible. Users can also delete, resend, and forward transfers. The interface is user-friendly and the main menu is simple enough even for people who are not tech-savvy. Transfers can also be sent via Twitter and Facebook, thanks to the share button.