Before the coronavirus pandemic, people are already using less cash due to digital wallets, debit, and credit cards. But, since person-to-person contact is now limited because of the coronavirus spread, people are now dropping cards altogether. Hence, there is a rising number of digital wallet users this 2020.
Fortunately, there are various payment apps accessible through smartphones. Due to these programs, you have a secure way of paying for your bills. Additionally, some people claim that the payment app is a better option than a card. According to them, debit and credit card details are prone to security breaches. You can check this guide on the best payment gateway to ensure you and your client's safety when engaging in online transactions.
If people are not using cards anymore, how is it possible to purchase items from e-commerce stores? Thanks to peer-to-peer payment apps, they provide the best solution for secure e-commerce transactions. These software tools offer three main advantages: portability, security, and convenience.
Benefits of Using Peer-to-Peer Payment Apps
Digital wallets offer an easy and convenient payment method. You only need to download a free app and register using your contact information. Then, the system requires you to input debit or credit card details as a source of funds. After that, you need to fill out the receiver's username and finally send a payment. The system also allows you to save the usual recipients' profiles for quicker transactions.
What's more, payments are received instantly. With peer-to-peer payment apps, you don't need to wait for days before a deposit reflects on your account. Due to this instantaneous money transfer, payment apps work well with the best POS software to generate fast transactions.
In terms of security, your bank and the program work together for the safety and security of your funds and personal information. For instance, they send timed authorization codes to guarantee that there is no leaked information during financial transactions. This process ensures that only you can access and confirm payments from your digital wallet.
Two payment apps are well-known today. These digital wallets are Venmo and Apple Pay. Read this Venmo vs Apple Pay comparison to know their features and decide which is best for you.
Venmo Overview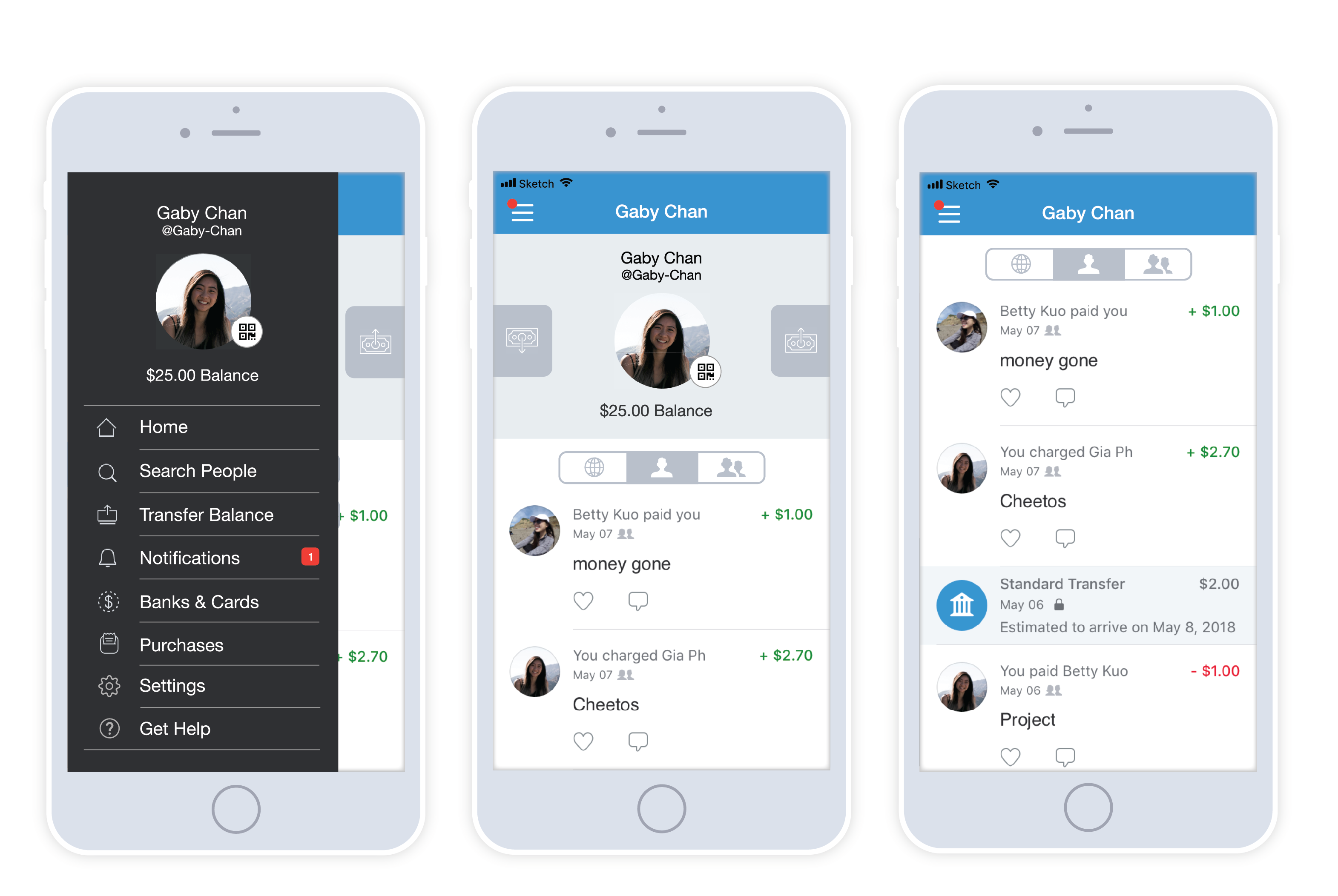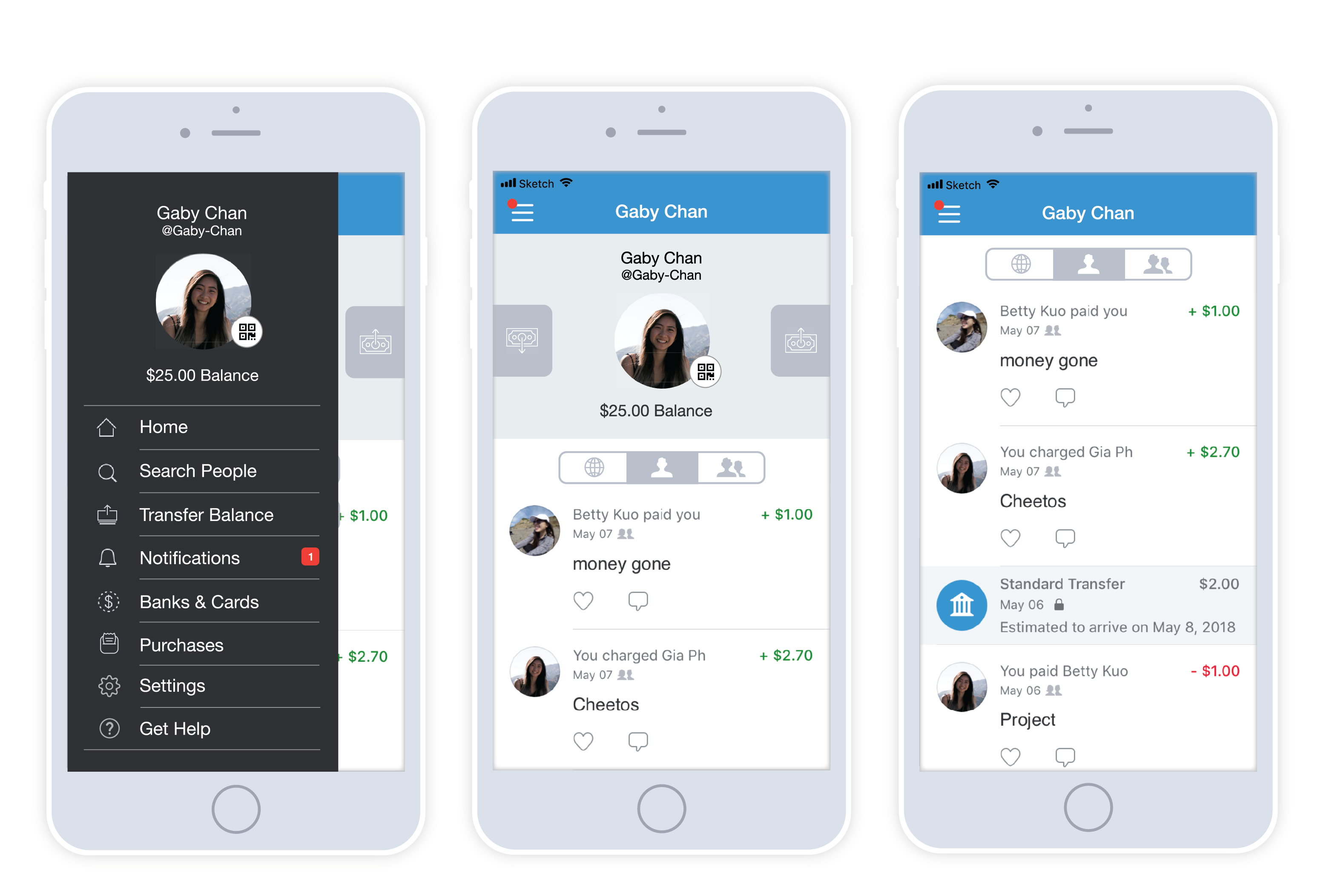 Venmo is a digital wallet from PayPal, its parent company. The platform is one of the earliest web-based payment methods. Due to its established brand, Venmo became included in the top list of reliable money transfer apps.
Venmo treats money transfer as a social activity, so it includes unique features, such as showing financial activities to your network. The main dashboard contains recent transactions among your network. As a result, you can see your family and colleagues' financial transactions, such as bill payments and donations.
The app asks for permission if you want to sync your contacts with Venmo. This way, your transactions become visible to all friends and contacts. However, safety experts do not recommend giving the app permission to share your money transactions with other people. There is no plausible reason to share confidential information, such as money transfers.
Fortunately, you can change this setting easily. First, you need to open Venmo and choose Settings. After that, tap the Privacy tab and select Private on the Default Privacy Setting button. With this simple process, you can hide your transactions from your Venmo contacts. You can then conceal your private transactions from uninvolved individuals.
Apple Pay Overview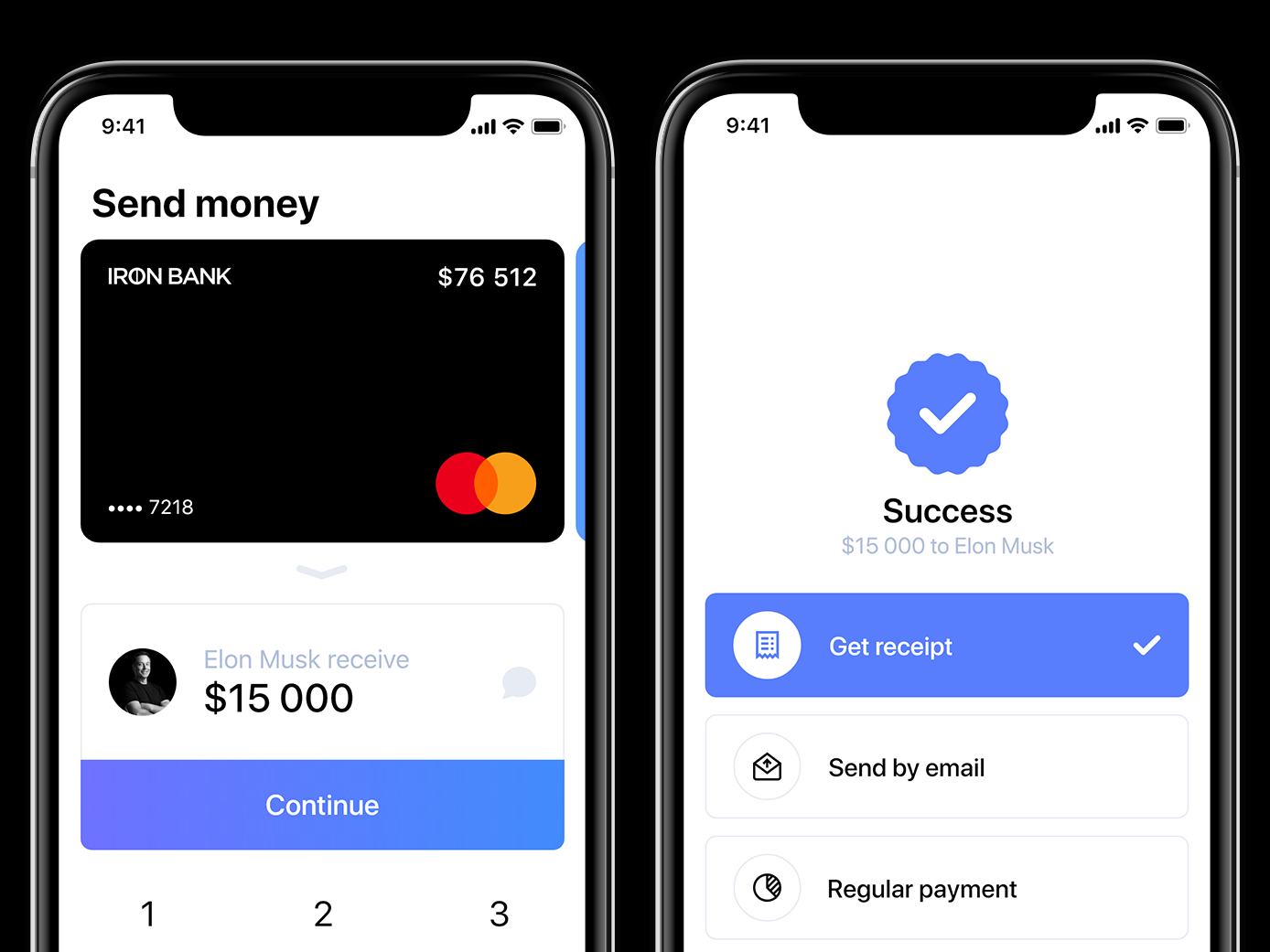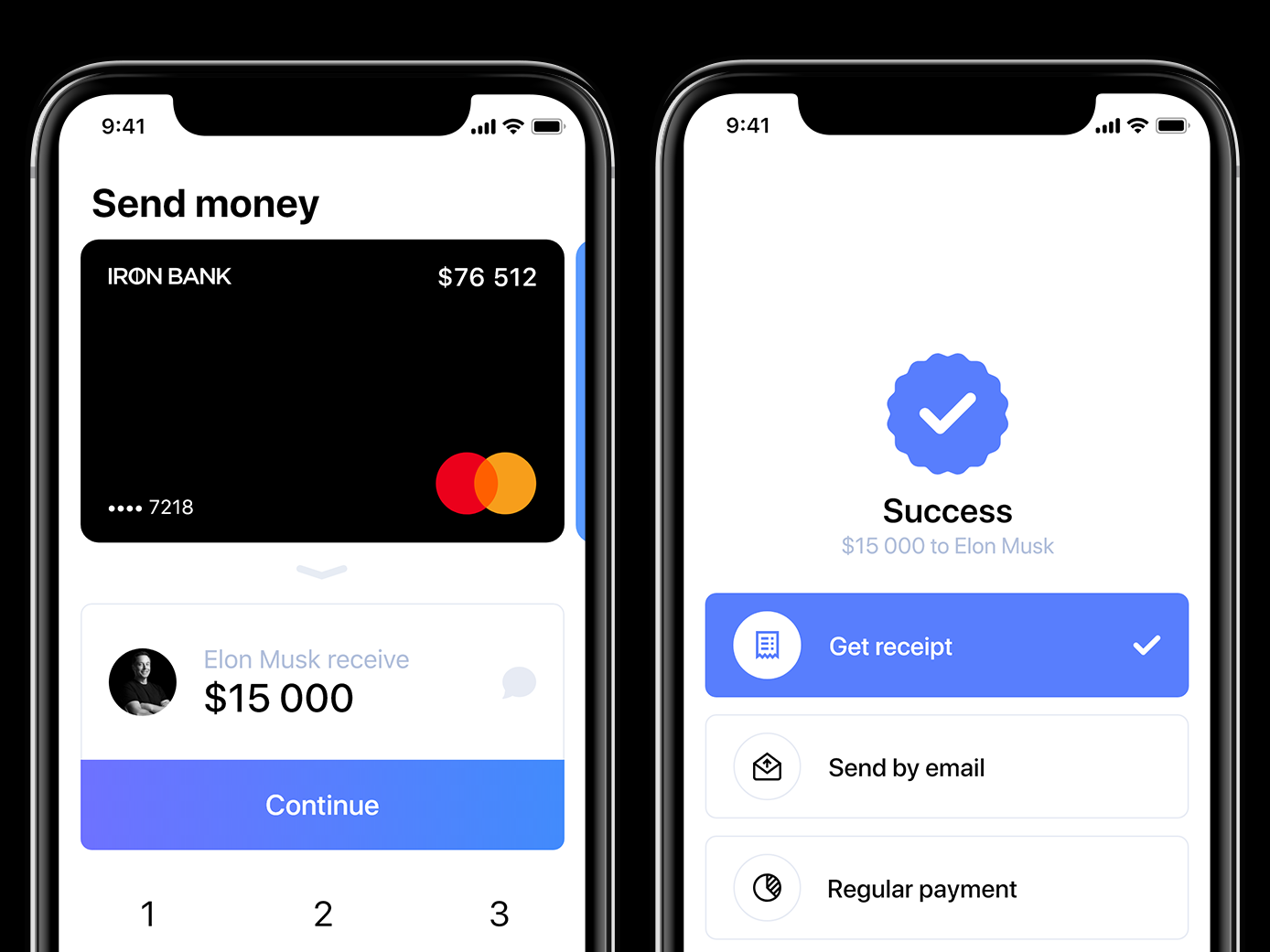 Alternatively, Apple Pay is a newcomer to the P2P industry. Despite its recent introduction, the app has become one of the most trusted payment methods for iPhone users. Originally, Apple Pay is intended for retail payments. Now, the program has other uses like P2P and credit cards.
One disadvantage of this app is its exclusivity to Apple devices. In effect, an Apple Pay user cannot send money to an Android owner. For those transactions, you'll need an app with multi-platform availability.
In terms of security, this program is one of the most secure payment channels. The safe transactions are possible through the iPhone's 'Secure Element.' This chip is contained in every iOS device, and it sends a one-time verification code that hides your data. The Secure Element then works as a virtual middleman to ensure safe and secure money transactions. As a result, you don't need to worry about hackers and security breaches.
With Apple Pay, you can send payments instantly. For instance, you can send money through a text message. Simply tap the Apple Pay icon on top of your keyboard and set an amount that you want to send or receive. What's more, you can include a short message to the involved person. It's worth noting that you can only use this feature when transacting with fellow iPhone users.
Additionally, the app integrates with Messages and Safari, which are both built-in programs for iOS-run devices. The received funds automatically reflect on your Apple Wallet. Apple lets you decide between keeping the money on your device or transferring it to your bank account.
Venmo vs Apple Pay: Feature Comparison
Since you already know each platform's functionalities, it's time to examine how they perform based on shared features. This Venmo vs Apple Pay comparison article thoroughly evaluates each app's performance based on accessibility, bank fees, and security.
Accessibility and Interface
Venmo poses a considerable advantage over its competitors because of its availability. Anyone who has a smartphone can download the app, link bank account information, connect with friends, and transfer money for online and in-store purchases. Venmo provides an easy-to-use money transfer service that requires less than five clicks for a successful transaction.
On the other hand, Apple Pay is only available to iPhone users. But, despite the exclusivity, the app does not require you to add another program to your phone. Every iPhone is equipped with this program. With Apple Pay, you only need to link your debit card to the Apple Wallet and add bank account details to the Apple Pay.
After those procedures, you can now send and receive money from fellow iPhone owners. Moreover, the system allows you to use iMessage for fund transfers. Simply click the Apple Pay button and input the amount that you want to receive or send. But not every iPhone user can access Apple Pay. You need an iPhone that runs on iOS 11.2 or later to utilize this program. Additionally, it is only available for use in the US, although iPhone owners in Canada are starting to take advantage of Apple Pay's services.
Both Venmo and Apple Pay can be used to purchase from online stores. This point of sale software research indicates that the two P2P apps integrate with the top POS software solutions. Hence, you can use both platforms to execute safe financial transactions.
Bank Fees
Between Venmo and Apple Pay, no P2P app has considerably lower bank fees.
Venmo requires a 3% fee if you want to use your credit card. Fortunately, if you're going to transfer funds from your bank account, you won't be charged with any fees. However, you must be willing to wait for one to three business days before the payment reflects on your account. In terms of transaction limit, Venmo sets a $3,000 maximum fund transfer for every account.
Similarly, Apple Pay offers free bank account transfers and requires a 1% surcharge for instantaneous transactions. The system sets the minimum fee of $.25 and the maximum charge of $10. Unlike Venmo, Apple Pay has a $10,000 maximum transaction per week.
Security Layers
Venmo's design is similar to social networking sites. This interface motivates you to share your financial transactions with uninvolved individuals. Venmo then informs your network of your purchases and bill payments. Hence, if you want to share such information with your friends, Venmo poses an advantage over Apple Pay.
However, if you want to have confidential transactions, then you should consider Apple Pay. With this program, only involved parties know of the money transfer. Moreover, Apple Pay garnered a higher score than its competitors on a study by Consumer Reports.
Network
Since Venmo is not a built-in app, it does not automatically sync your phone contacts with the software. Additionally, Venmo asks for permission before integrating your friends' and colleagues' contact information. If you don't approve of the contact sync, you need to input the receiver's details before generating a transaction.
On the other hand, Apple Pay allows you to skip the manual input of the receiver's contact details. Through iMessage, you can send money to your contacts. However, successful transactions are only possible among iPhone users.
Which Payment App is Better?
Throughout the Venmo vs Apple Pay comparison, both programs perform well in terms of ease of use and banking fees. So, which P2P app is best for you?
If your family and friends own an iPhone, then you should seriously consider Apple Pay than Venmo. Apple Pay integrates with iMessage, which means you can conveniently transfer money through the built-in messaging app. Simply send a message with a specific amount, and the system instantaneously sends it to the recipient.
Alternatively, if you are an Android user and most of your network does not have an iPhone, then Venmo proves to be the better P2P app due to its availability to a wide range of customers.