Learning management solutions (LMS) offer distance or remote education solutions for enterprises, government agencies, as well as learning institutions that want to provide flexible learning opportunities. Two platforms many are looking to compare  Moodle and Blackboard.
What is a Learning Management Solution?
An LMS is a software application that allows for efficient administration, tracking, automation, reporting, documentation, and delivery of educational and content. Choosing the right LMS is vital to helping your organization achieve its education and learning objectives. In terms of employment – be it in government or in the private or business sector – organizational leaders utilize LMS to enhance workforce knowledge for better productivity.
There are a number of reasons to use LMS, it can be used for providing unlimited eLearning materials, provide learning and development at reduced costs, offer flexible time options for those who want to increase their knowledge, and can go as far as to track goals progress and monitor the skills development of colleagues and students.
A quick Google search can quickly show anyone a  list of learning management system software but this article aims to do a comprehensive Moodle vs Blackboard Comparison to help people who need to decide which platform is better for their needs.
What is Moodle?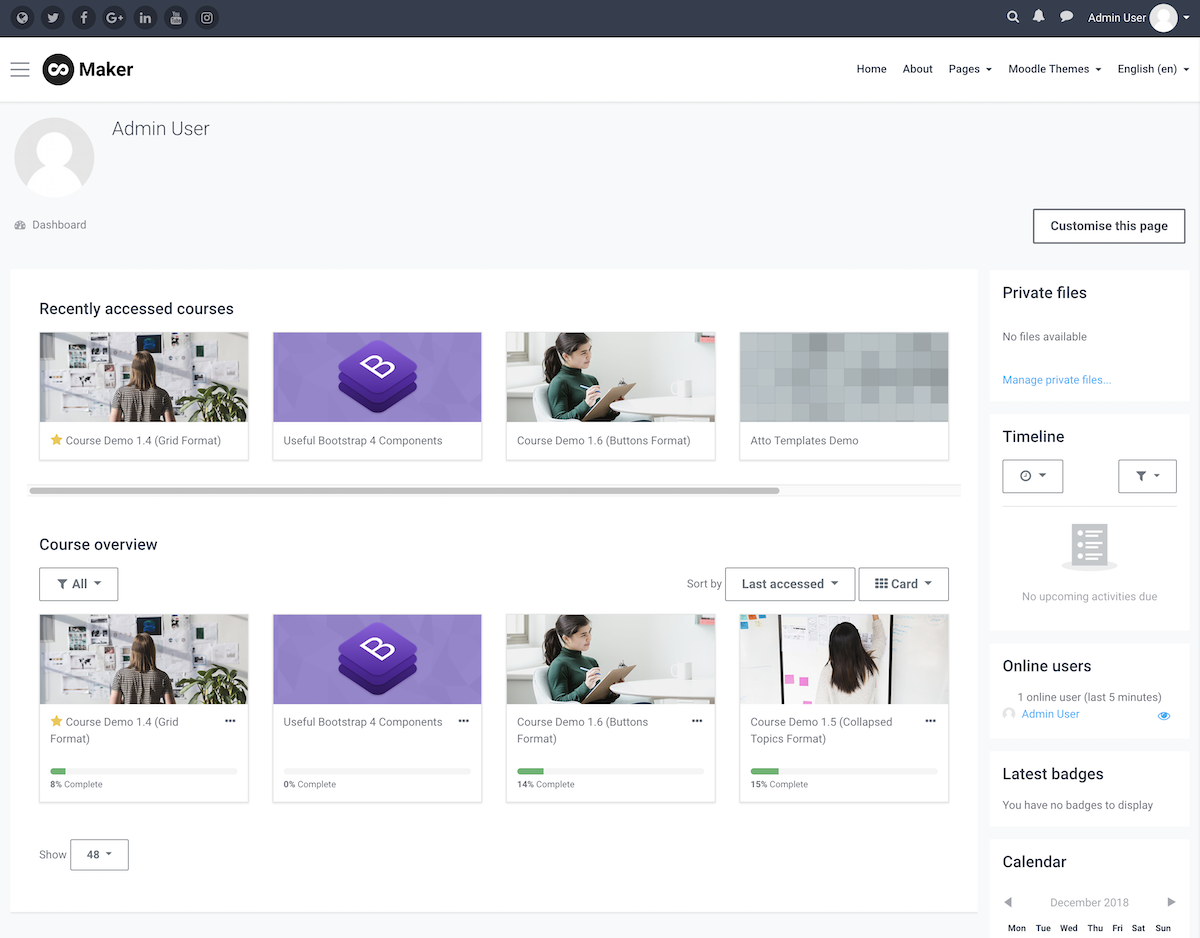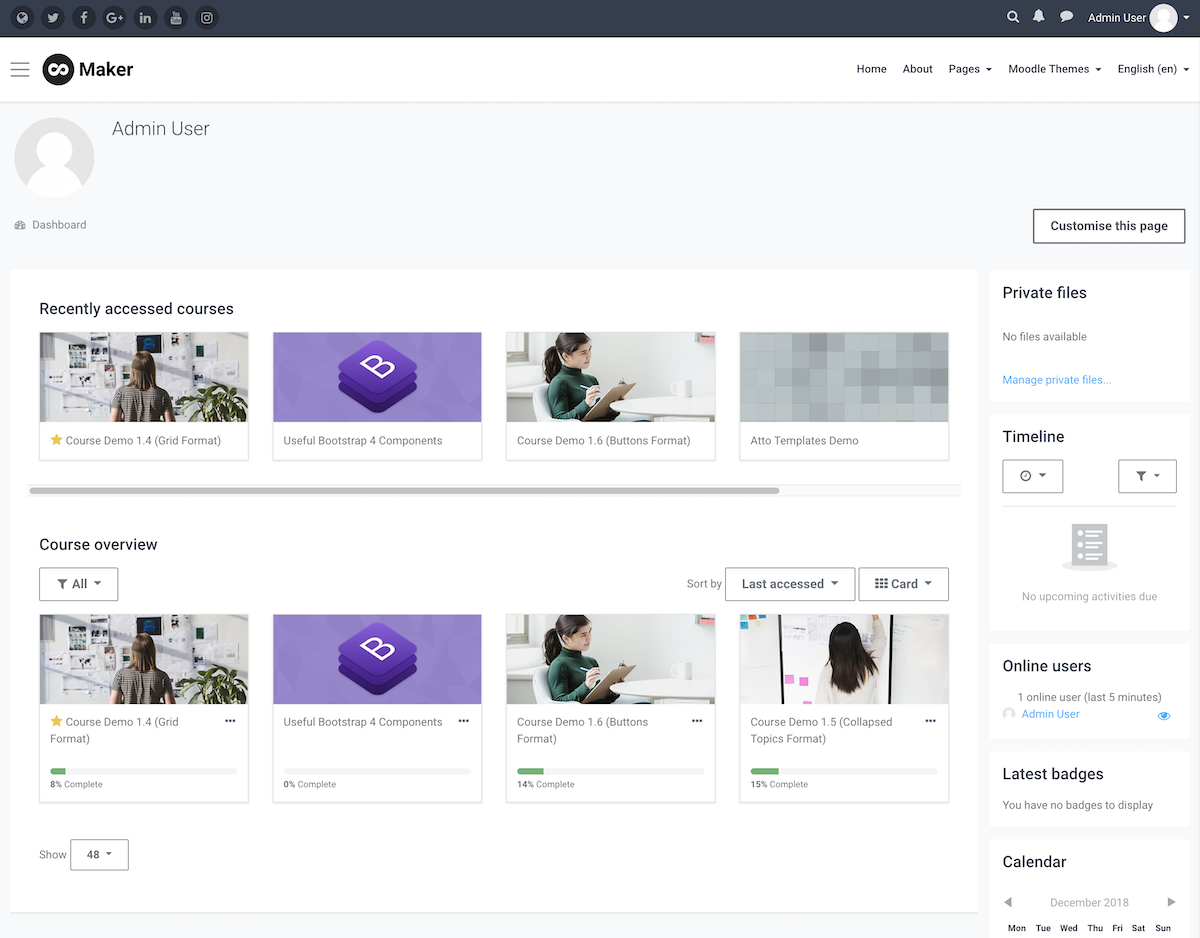 Moodle is a free open-source software that has been largely used within the education sector. Moodle is flexible and offers a modular type of learning infrastructure that allows teachers and administrators to customize their curriculum as needed using different plug-ins for functions such as content delivery, workflow, and the like. Unfortunately, Moodle is not software that is ready for deployment from the start because it requires a bit of modification and set up.
Some of the main features of Moodle include discussion forums, file exchange, internal messaging, management of grades, lesson planners, collaboration and student attendance roster.
In terms of installation, users of Moodle have two options, the LMS can be installed on the users' existing server or in the cloud. This cloud platform is called MoodleCloud is accessible and scalable depending on your growth and requirements.
On the flip side, Moodle's free version can be off-putting for those who do not want to see ads. The quick fix for this would be playing a small monthly fee to remove the ads. Likewise, in terms of user limitation, the platform can accommodate only up to 500 users. For those in educational settings who would require more than this, you may have to look elsewhere.
What is Blackboard?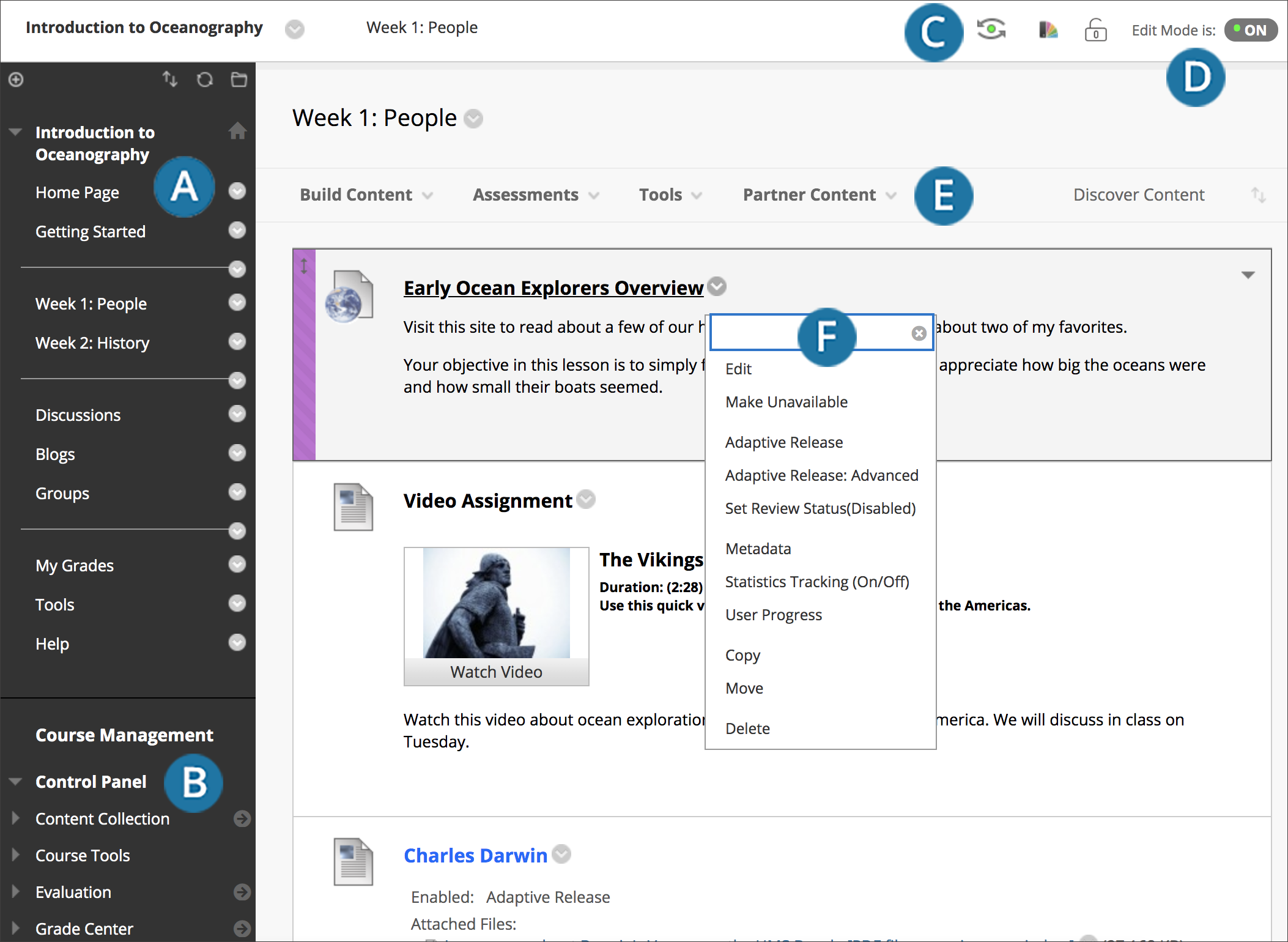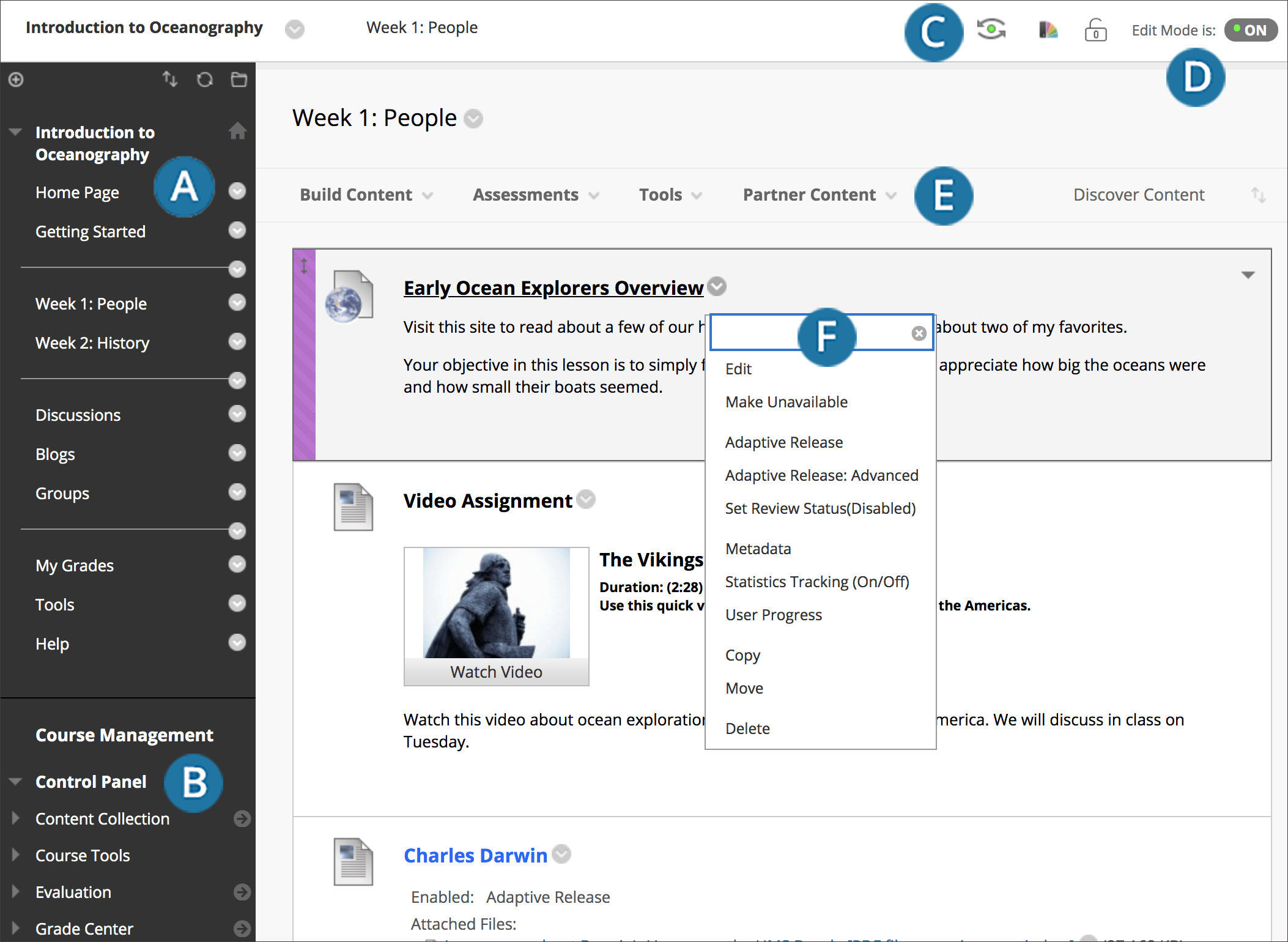 On the other hand, Blackboard is a paid LMS that is ready for use from the get-go. Blackboard is used widely among academic institutions and business settings. It is intended for corporations and elementary as well as high school and tertiary education institutions.
With its templates and its easily customizable themes, the system is quick to learn. Blackboard is also ready for integration with other popular platforms like Dropbox, Microsoft OneDrive, and many different school information systems for those who plan to use the medium for education-based learning.
Some of the main features of Blackboard LMS include course catalog, skills tracking, reporting, an exam engine, custom branding, student portal, goal setting, notifications, and grading as well as data export and import. If you are looking for more information on LMS and CMS list or reviews, head to our website.
Blackboard offers the same deployment options as Moodle – cloud-based of self-hosting but offers a third option, managed hosting.
In terms of weaknesses of the Blackboard LMS, users have reported that the system can get frustrating as it can be buggy. Some dominant observations include incorrect or incomplete page loading. Moreover, even with its ready integration with those applications mentioned above, as a big-ticket LMS, Blackboard does not integrate with the G Suite of applications as well as a few other service providers.
Moodle vs Blackboard Comparison
Pricing
Typically the decision on which service provider we choose relies heavily on the cost. In terms of Moodle vs Blackboard, this is a crucial decision point. On one hand, we have Moodle, a free, open-source solution that requires users to put in some development time while Blackboard is a paid platform that can be utilized right out of the box.
Moodle's free version allows free use up to 50 users which include functions such as mobile application, 200mb of storage, video and screen sharing, product upgrades, branding, and unlimited activities. This rate does not include additional expenses such as the hardware costs of services, possible employment of IT personnel or training specialists, and consultants, as needed.
For paid subscriptions, Moodle Starter that can be used for a single class costs roughly $55 a year while for schools, it varies based on the number of users. This can range between $190 to $760 per school per year.
Blackboard offers a number of packages giving potential customers a range of options. Unfortunately, the pricing of Blackboard is not set or readily available. Without publicly released pricing information, based on user size, according to some forums, it's been said that 300 users to an entire university could range between $1,200 per student per year to a full Blackboard package of north of $150,000 per annum.
It is difficult to do a direct comparison of the price points of Moodle and Blackboard given that it would require very specific scenarios and information on your industry, size, and purpose.
Customer Service and Support
Moodle's website provides resources for first-time users and contact information for those who require support or have questions. Primary modes of communication include email and phone hotlines. There are also Moodle community forums where users can get support, share ideas, and meet other Moodle users.
Given the range of functionality and the importance of distance education, Blackboard has a YouTube page that offers various tutorials and information for the Blackboard community. For administrators and developers, a back end development site is available called Behind the Blackboard which has various support resources and services. There are online support options and phone hotlines that can be reached.
Which is Better for You?
Based on the functionality and usability, one would be inclined to say that Blackboard is a better, more convenient option for those who have a large community they need to provide LMS. With that being said, smaller institutions may not necessarily need all the bells and whistles that Blackboard offers making Moodle a strong, viable option for them to use.
For those who have a budget, the comprehensive offering of Blackboard may be too expensive for the long-run considering the heavy cost. One of the ways to manage your needs is to opt for Moodle's low fees and invest in your infrastructure development. Once your system is up you can continue using Moodle with its lower rates and bring in external back end support only when necessary.
In this Moodle vs Blackboard comparison review, there is no one clear winner because no system is perfect, as we outlined above. Choosing an LMS must be based on your current needs and the size as well as the human and financial resource you are able to spare. Each system has strengths with Blackboard being an LMS that offers more comprehensive tools for teacher analysis and assessment while Moodle is heavily invested in ensuring that earnings are engaged and are provided with the tools they need to maximize the remote learning courses.