Before, employees need to be in the same room to conduct a meeting. Due to technological advances, you and your teammates can now meet even if you are at various locations. What's more, these software solutions offer free versions of their services. GoToMeeting and Skype are two popular video conferencing tools in the industry. This article exposes the two programs' performance based on their shared functionalities.
Aside from video conferencing platforms, there are also webinar software solutions for businesses of different sizes. You can check our guide on the top 10 webinar programs in the market. Before delving into the features of video conferencing apps, below is a quick introduction to GoToMeeting and Skype.
About GoToMeeting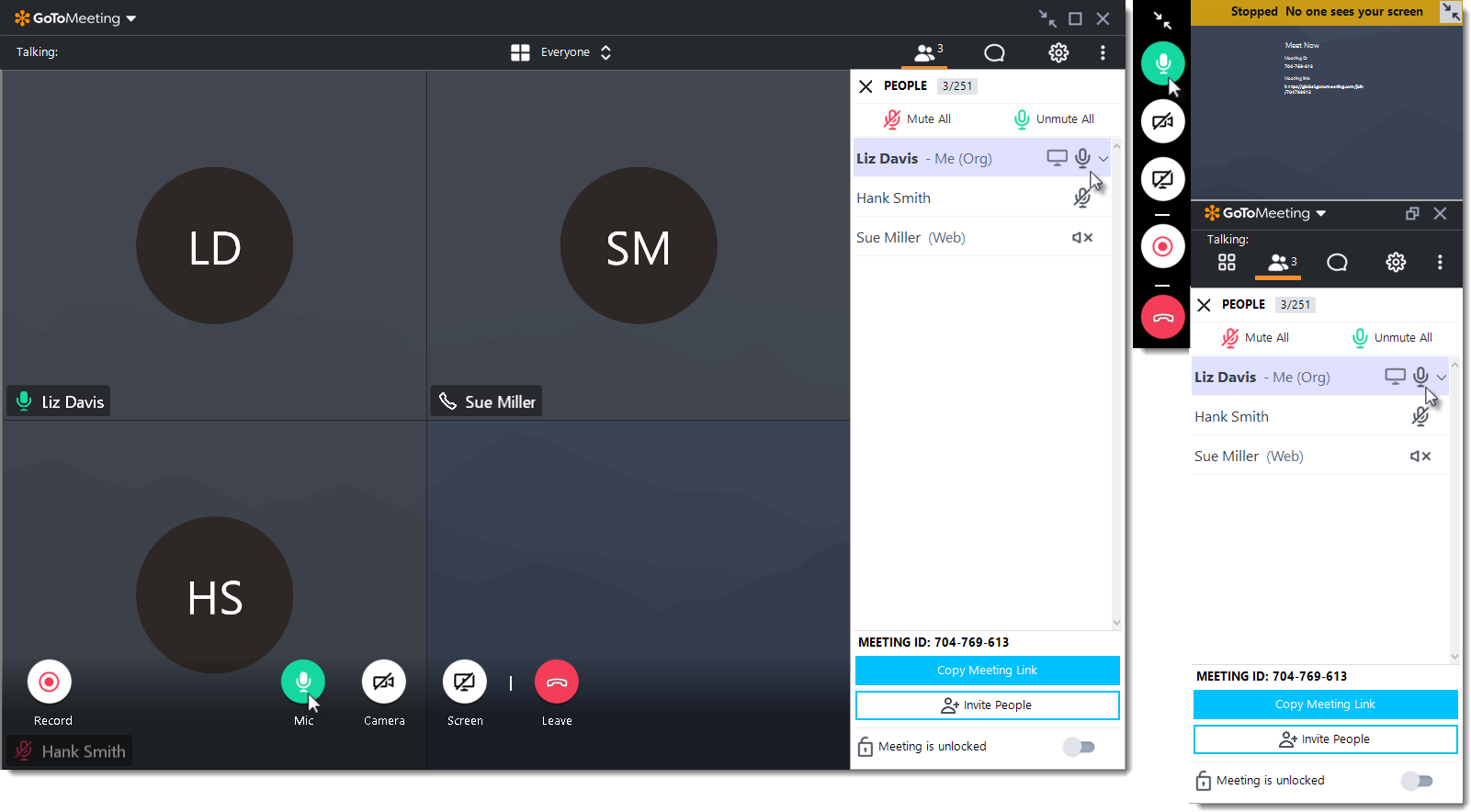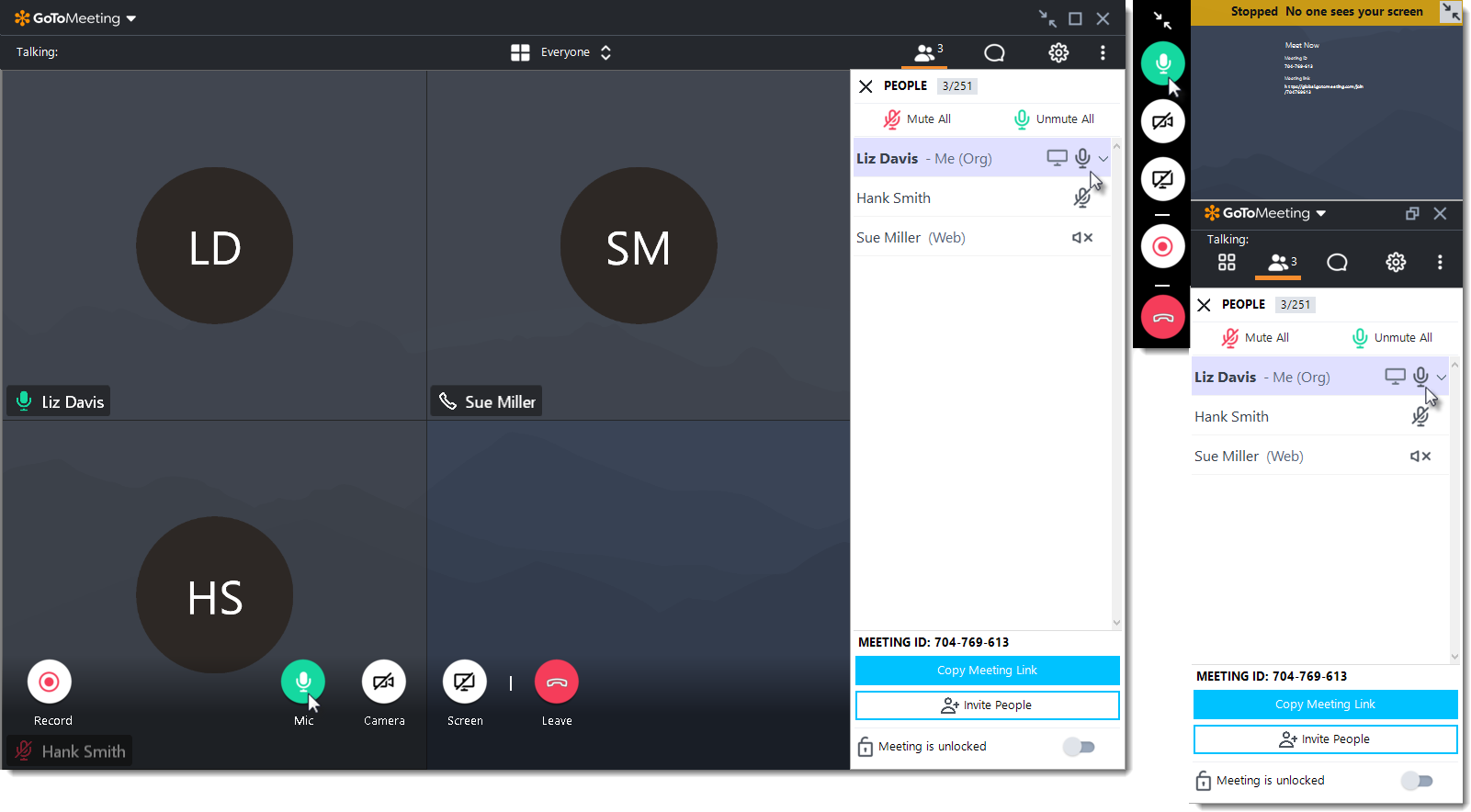 GoToMeeting is a web-based online meeting platform for individuals and businesses alike. Since 2004, the application has helped team members around the world connect and collaborate. More than meetings, this platform also works as a webinar tool for sales demonstrations and professional lectures. For 16 years, GoToMeeting has been providing a user-friendly teleconferencing solution for hundreds of companies.
About Skype
On the other hand, Skype has been in the industry for 17 years. Although it is only one year ahead of its competitor, this platform has been a household name for the past decade. It is a widely-available application that you can use for personal and professional reasons. Like GoToMeeting, Skype is a cloud-based teleconferencing program.
Comparison of Features
Since you already have a quick introduction to both platforms, it's now time for the main GoToMeeting vs Skype comparison. This article evaluates the two programs' performance based on shared functionalities, such as screen sharing, playback capabilities, customization tools, collaboration tools, VoIP service, multi-platform availability, integrations, and pricing plans.
Although GoToMeeting and Skype offer the same services, they still employ different approaches in providing you with teleconferencing tools.
Screen Sharing
Both GoToMeeting and Skype allow you to share your screen with other team members. This functionality is useful during presentations and training sessions. It then results in increased productivity among your employees.
In GoToMeeting, you need to click the Grab Tab for the Screen Sharing panel to show. Through the drop-down menu, the system allows you to choose whether you want to display your whole screen or a specific application. Finally, you can now click the Play button to start with your screen sharing session. Additionally, GoToMeeting allows you to pause the screen sharing if you need to make adjustments to your screen. Thus, this platform only requires three steps for you to take advantage of the said feature.
On the other hand, Skype allotted a specific button for the screen sharing functionality. You only need to select the said icon to start displaying your screen to other team members. However, Skype will require access to your devices. Hence, you need to adjust the settings first before using this feature.
In this GoToMeeting vs Skype comparison, Skype has a more straightforward approach to screen sharing than its counterpart. Thus, if you want to display your screen quickly, you should consider Skype over GoToMeeting.
Playback Capability
Teleconferencing solutions must have an option for recording. This way, you can quickly view past meetings and highlight important aspects of your business sessions. Moreover, this functionality helps in record keeping and enables you to review past and current business decisions.
GoToMeeting requires you to adjust User Setting before recording a session. After that, the system provides two options: cloud and local recording. In cloud recording, your video files will be stored on an external server where you can access them anytime and anywhere. On the other hand, if you choose local recording, your data will be stored in your personal computer or smartphone. As a result, you can only access it through that particular device. What's more, the system allows you to share recordings of your sessions.
Alternatively, Skype only saves your video recordings on local folders. The system does not give options for cloud storage. But, like GoToMeeting, Skype allows for the sharing of your MP4 recordings. You can also save the file on OneDrive manually. This way, the video is accessible through an external server. It also allows team members to edit and view the videos.
When it comes to playback capabilities and storage, GoToMeeting has a considerable advantage over Skype because it automatically stores your videos in the cloud. 
Customization Tools
It might be challenging to create a professional atmosphere during online conferences, but GoToMeeting and Skype offer customization tools to help you hurdle such difficulties. With both platforms, you can incorporate your company's theme. This way, you can foster a professional ambiance throughout the virtual meeting.
GoToMeeting allows you to create a personalized meeting page with a link that aligns with your brand. There are four steps in generating a unique meeting room. First, you need to go to Settings and choose the Personal meeting page. After that, the system asks for a unique name for your page; lastly, you should click the Reserve button to start sharing the newly-generated URL. What's more, you can change your meeting room's theme for it to align with your brand.
On the other hand, Skype has limited customization abilities when it comes to meeting rooms. You can only change or blur the background, but you cannot create personalized URLs. If you want to alter the background picture, you need to add a new image to Skype and then set the specific file as your background.
Thus, when it comes to customization tools, this GoToMeeting vs Skype comparison article suggests that GoToMeeting has a considerable advantage over its competitor.
Collaboration Tools
Aside from their video conferencing abilities, both GoToMeeting and Skype allow their users to communicate with team members using the chat room. But, if you need a more robust collaboration software solution, you can check out this Compare's software ranking for the top 15 programs for 2020.
Both GoToMeeting and Skype offer private and group chat functionalities. With GoToMeeting, you can even communicate with individuals outside your organization. This is a beneficial feature for managers that wish to communicate with business partners and customers.
Similarly, Skype has a user-friendly interface that allows you to send messages to people inside and outside of your company. You only need to know their email address, and you can already communicate with them through the app. 
Hence, there is no clear winner in terms of collaboration tools since both programs enable their users to send messages to coworkers and business partners alike.
VoIP Service
Voice over Internet Protocol enables you to initiate phone calls over the internet. This process results in lower operating costs and increased functionality. You can also receive incoming calls wherever you are, as long as your device has an internet connection.
GoToMeeting offers built-in VoIP capabilities, and this feature is available in over 50 countries. Hence, you can engage in audio conferencing with your customers and business partners through this platform's VoIP tools. Similarly, Skype allows VoIP services, and it is compatible with 3CX, Avaya, Cisco, Grandstream, LG Ericsson, ShoreTel, Siemens, and SIPfoundry.
Thus, both platforms have reliable tools and integrations in terms of VoIP services.
Multi-Platform Availability
Both GoToMeeting and Skype are included on our list of top 10 communication tools for 2020. Aside from their stable features, another reason for their popularity is their availability on various devices.
GoToMeeting is available for download on iPhone, iPad, MacBook, and Windows desktop. Aside from these devices, Skype is also downloadable on Android and Windows smartphones. Although they are both web-based solutions, Skype has an advantage over GoToMeeting in terms of cross-platform availability.
Integrations
Integrations ensure that you can connect a specific application to other systems. Fortunately, both GoToMeeting and Skype have multiple integrations. You can then connect GoToMeeting with Slack, Office 365, Google Calendar, and Salesforce. On the contrary, Skype integrates with, but not limited to, Microsoft Office, Agile CRM, SalesExec, Slack, and OnePage CRM.
Thus, Skype wins in the category of integrations since it can connect with more apps.
Pricing Plans
Both GoToMeeting and Skype have three paid plans. It is worth noting that Skype offers a free version of its application, making it more accessible to thousands of freelancers and start-ups. Its free version can accommodate up to 250 individuals.
GoToMeeting's Professional plan costs $12 per organizer per month and allows for up to 150 participants. The Professional version also has toll-free numbers, while Skype's Online Plan 2 requires a monthly subscription of $5.50 per user and allows HD video conferencing with up to 250 individuals. 
Next, GoToMeeting's Business plan costs $16 per user per month with a 250-participant limit. This option also offers toll-free numbers and Call Me feature. Alternatively, Skype's Office 365 Business Essentials has a monthly fee of $5 per user with a 1TB file storage per user.
Lastly, GoToMeeting's Enterprise version requires you to contact their sales representative for a quote-based plan. It allows up to 3,000 participants, while Skype's Office 365 Business Premium requires a monthly payment of $12.50 per user. 
Skype has lower pricing plans than GoToMeeting, but the latter has advanced features even in its entry plan, such as toll-free numbers and Call Me functionality.
Which is the Better Video Conferencing Platform?
Both GoToMeeting and Skype have reliable teleconferencing tools, but if you own a start-up, it's better to choose Skype over its counterpart. However, if you have a medium to large-sized enterprise, then GoToMeeting's advanced features are excellent additions to your business.