Before, cloud storage applications are platform-dependent; hence, the storage that you use must integrate with your device. Due to recent developments, businesses have various choices regarding cloud storage. You can then try different apps in managing your files and documents. 
But, you don't need to try every storage app out there. In this Google Drive vs OneDrive For Business comparison, you will know the individual features of both programs and how they perform based on shared functionalities. Both apps are developed by tech giants and are two of the well-known storage platforms in the market.
Google Drive Overview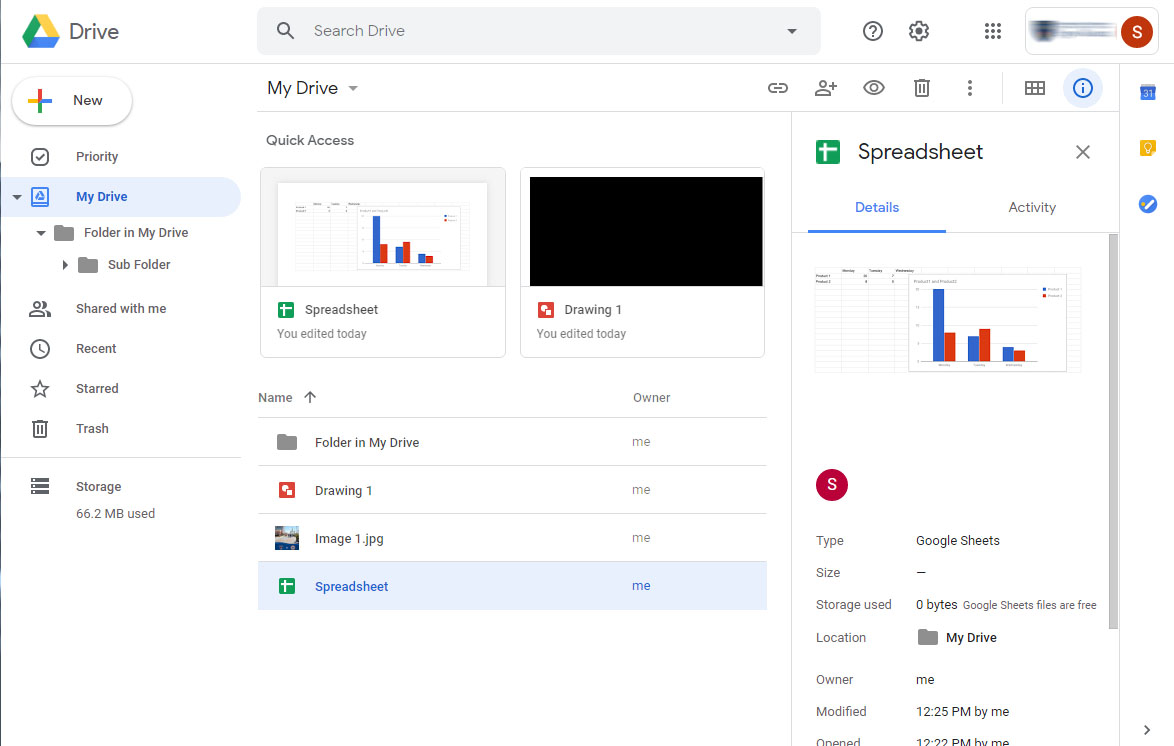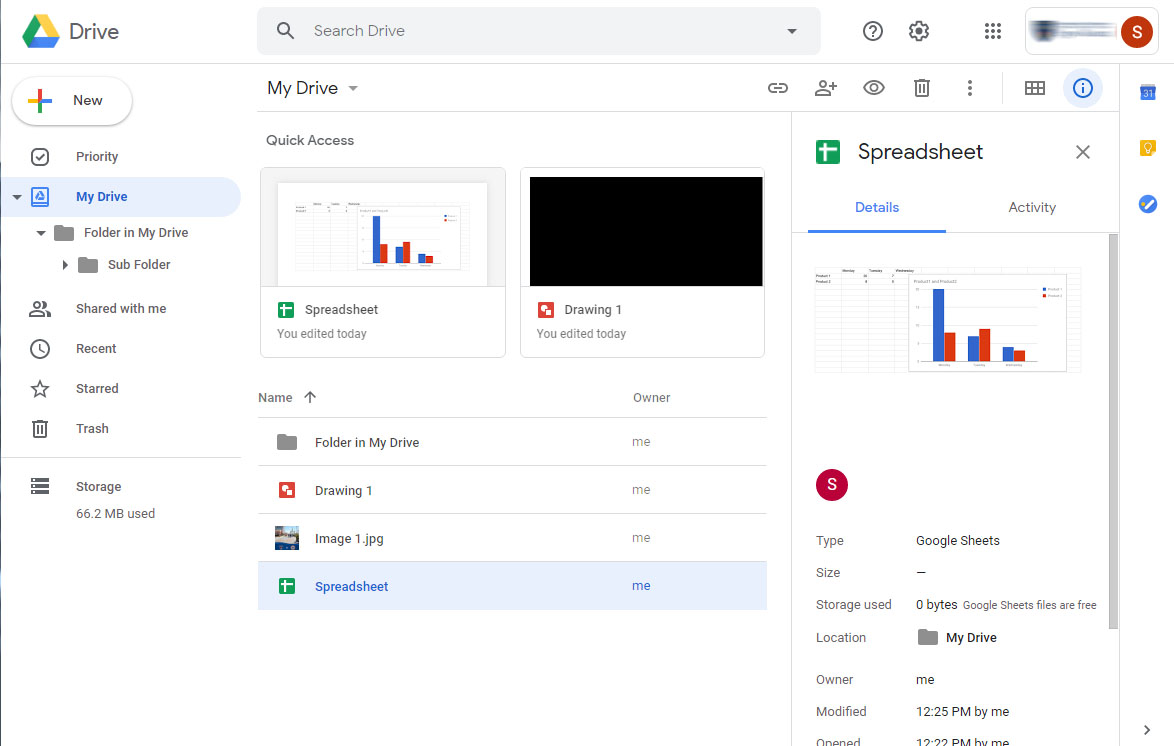 Google Drive is a file storage service from Google LLC, a multinational technology company that is popular for its internet-related services. Since 2012, Google Drive has been providing individuals and businesses with reliable file storage with document sharing capabilities. In just eight years, Google Drive has established itself as go-to web-based storage even for large files.
What's more, this app enables you to sync documents across multiple devices, even with different operating systems. This way, you can always stay updated when it comes to shared files. This feature also allows Google Drive to cater to a wide range of users. Whether you are an Android or iOS user, you can still use the same tools and functionalities.
OneDrive For Business Overview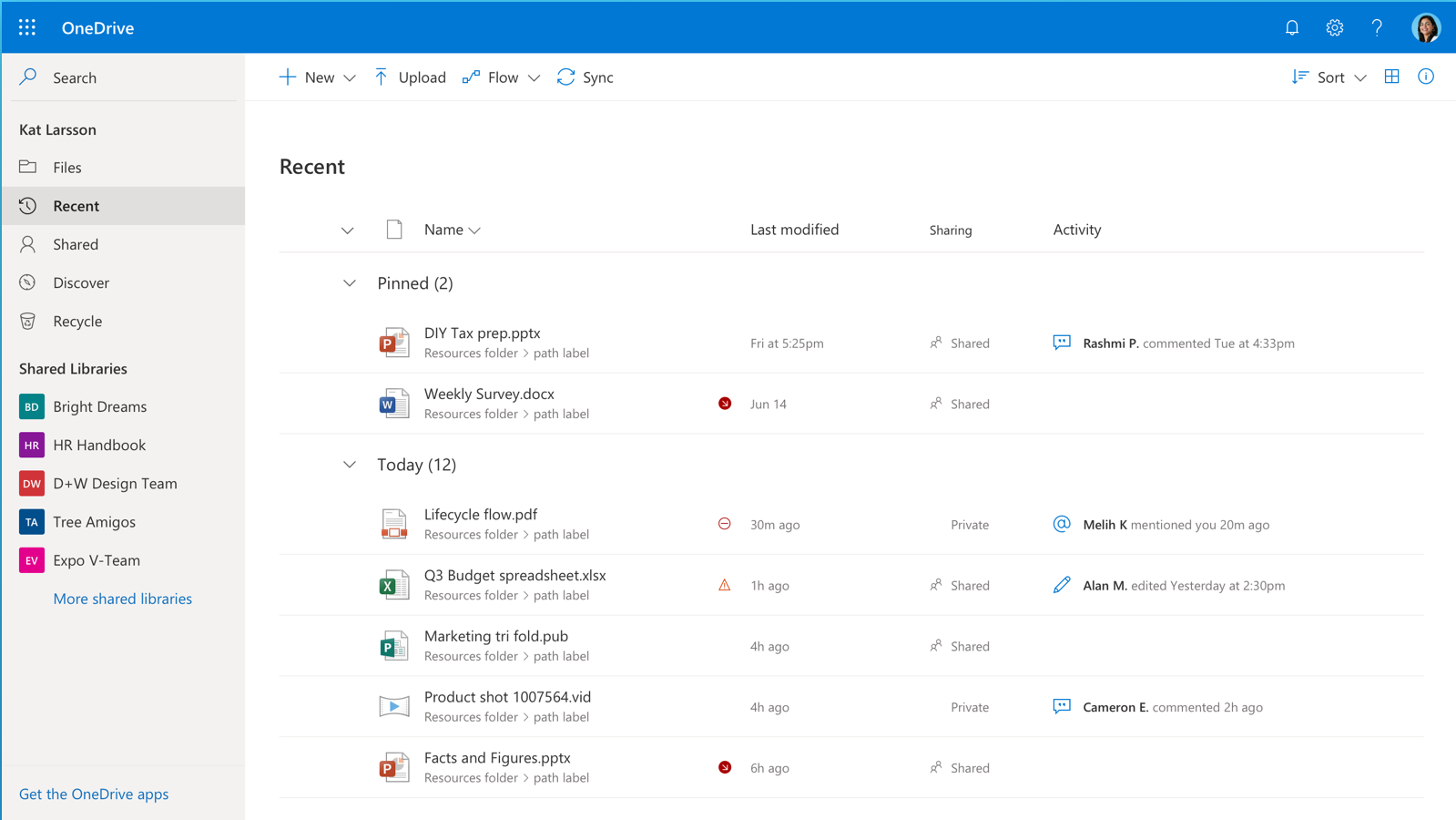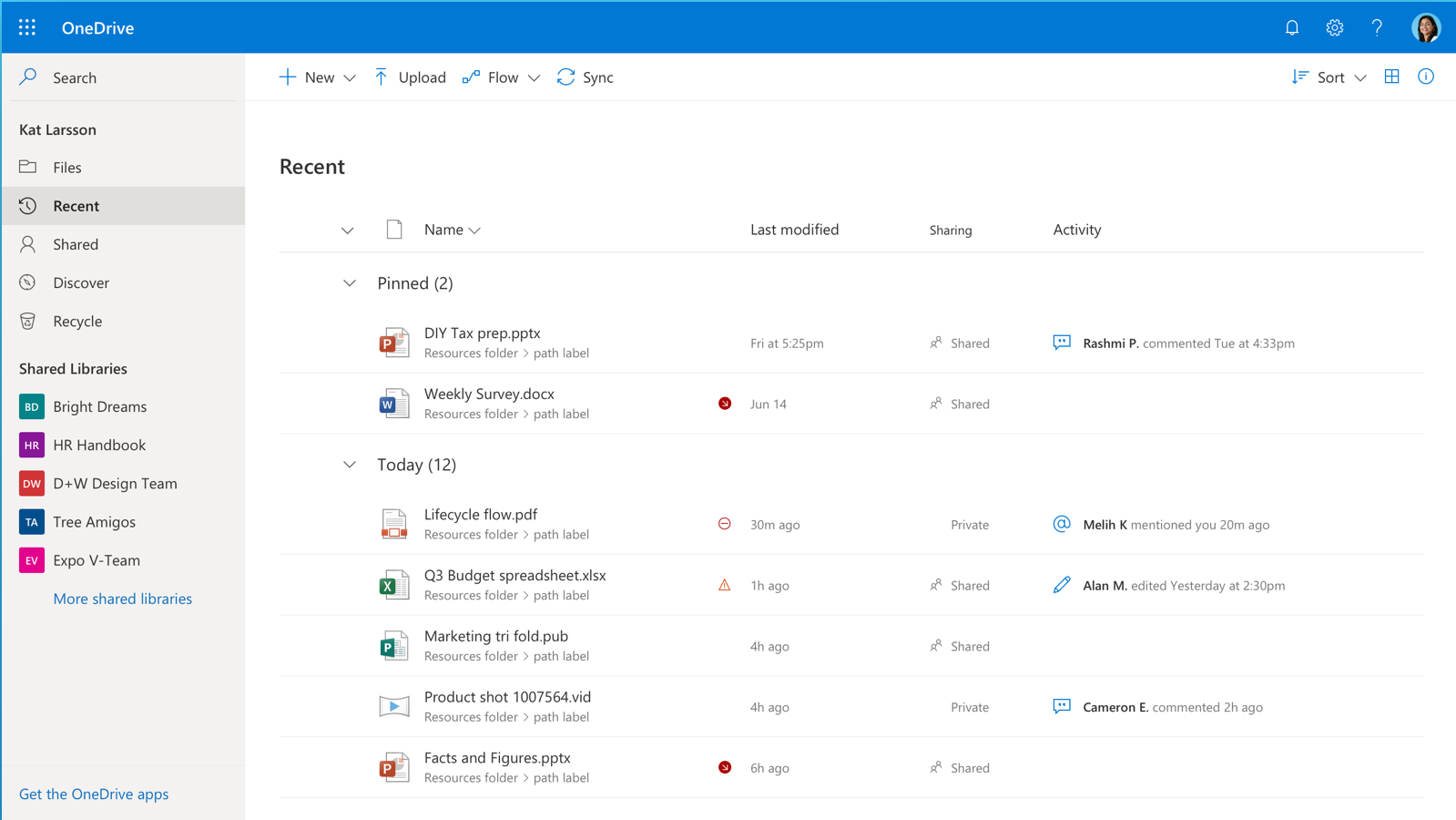 Alternatively, OneDrive has been available to the public since 2007. For 13 years, the Microsoft-developed app enables users to store files and documents in the cloud. With OneDrive, you can access the necessary data anytime and anywhere. Hence, this platform works as a web-based hard drive.
Like Google Drive, Microsoft OneDrive is available for various platforms, such as Android and iOS-run devices. Through this feature, you can synchronize files across different devices. Moreover, OneDrive supports integrations with multiple software solutions, like a content management system (CMS) program. This app storage even connects with the best CMS platforms in the industry; read about it here.
Since you already have an introduction to both apps, it's time for the main Google Drive vs OneDrive For Business comparison. In this section, the two platforms will be evaluated based on shared features, such as upload speed, pricing options, file management tools, sync capabilities, file-sharing, and document recovery tools.
Pricing Plans
Both Google Drive and Microsoft OneDrive offers free and paid plans. Part of the two apps' success is their availability for all. Hence, even freelancers and start-ups can take advantage of their features. However, the free version only provides limited functionality and the amount of storage space. If you only need to store minimal files, such as personal documents and some photos, then Google Drive and OneDrive can respond to your storage needs.
In terms of the free plan's storage capacity, Google Drive has more to offer than its counterpart. With Google Drive, you can store up to 15GB, while OneDrive only accommodates up to 5GB. It is worth noting that Gmail and other Google services also use your account in Google Drive as the primary storage; thus, you cannot take advantage of the whole 15GB.
If you need more virtual space than the offered 5GB of OneDrive and 15GB of Google Drive, you must upgrade to their paid plans. With Google, a 100GB storage space will cost you $1.99 per month. On the other hand, you need to pay a monthly fee of $9.99 to store up to 1TB and $19.99 for 2TB. Lastly, the 10TB subscription costs $99.99.
Alternatively, OneDrive has three paid versions. The entry-level plan costs $1.99 per month and allows you to store up to 50GB. The next option requires a monthly fee of $6.99 with a maximum space of 1TB, while the 5TB subscription costs $9.99.
Although OneDrive has a more costly entry-level subscription, the succeeding plans prove to be more cost-effective than Google Drive's pricing options. Thus, if your business needs a lot of virtual space, you should consider OneDrive over Google Drive.
Upload Speed and Security
Google Drive and OneDrive have almost the same speed when it comes to data transfer. But, Microsoft uses an innovative file-syncing procedure called block-level copying. Through this technology, your documents are broken down into smaller elements. Hence, when you edit a file, only the packages with the changes are re-uploaded to the system. As a result, you can experience quick file transfers since not the entire document is re-uploaded. But, this change is only observable with large files. Besides, OneDrive only performs block-level copying procedure for Microsoft-native documents.
In terms of privacy, Google mines your data with no malicious intent. It collects personal information from your uploaded documents. Thus, if you want to ensure that your data will not be used for targeted advertisements, you must opt for Microsoft OneDrive.
In this Google Drive vs OneDrive For Business comparison article, OneDrive has a considerable advantage when it comes to security and speed.
File Management and Search Tools
Both platforms feature similar user interfaces. Google Drive and OneDrive contain folders and folder hierarchies. This way, you can manage your documents quickly and efficiently. Both systems also enable multiple viewing options, such as lists and thumbnails. Moreover, you can use the drag-and-drop and right-click function for easy uploads.
But, when it comes to search functionality, the two programs have different capabilities. Google Drive predicts results as you type in the search bar. The system also offers advanced search options through the dropdown menu. With the help of these tools, you can refine search results by keywords, file type, or access date. More importantly, Google uses artificial intelligence (AI) technology to search through multiple file types, such as images and videos.
On the other hand, OneDrive only shows you the search results after you hit the 'Enter' button. Additionally, the app offers limited advanced search tools.
Thus, Google Drive wins in the category of file management and search tools. When paired with the best CMS platform, you can create a website with all the necessary photos and videos. Before purchasing CMS software, check other people's review and compare CMS software here.
Back-Up and File Sync Capabilities
In terms of backup capabilities, Google Drive allows you to store not only your smartphone's photos, videos, and files. With this platform, you can also create a backup for your contact numbers and events. More importantly, these functions are not automatic. You can also set your preferred image quality. This way, you can manage your storage space efficiently. If you want to access updated files using all of your devices, you need to download the Backup and Sync app for Google Drive.
With OneDrive, the system only allows photo and video backup. But, you can organize photo uploads and select file types for HEIC images. If you want to synchronize your files across different devices, you must download Dropbox, Box, or other storage apps.
Hence, OneDrive provides more customization tools for file backup, while Google Drive enables you to backup diverse file types.
File-Sharing Tools
The two programs have similar approaches when it comes to file-sharing processes. You can either share a URL or set an email address to give them access to your files.
In Google Drive, you need to right-click on the file or folder and click the Get shareable link button. After that process, you can now copy a URL and send it to the involved team members. These individuals will receive an email notification indicating that you have shared documents with them.
Besides, both storage apps enable you to set user permissions for each file or folder. With Google Drive, you have three permissions: view, comment, and edit. Alternatively, the premium versions present advanced options. In terms of shared files, Google Drive does not have a specific tool for monitoring these documents. But, in OneDrive, you have the convenience of a Shared tab.
In both platforms, you can set an expiration date or password for every file. Hence, if you want more control over your documents, you might want to pay for a monthly subscription in Google Drive or OneDrive.
Learn more about the top 10 file management software for 2020.
File Recovery Tools
With Google Drive, you can review a complete history for Google-native files. These are documents created in G Suite apps, such as Google Docs, Sheets, and Slides. Hence, Google allows you to restore a file's previous version, with no time limit. However, if your documents are non-native, then you can revert some changes within 30 days.
In OneDrive, it does not matter whether a file is Microsoft-native or not. The system only allows for 30-day file history. You can open an advanced options menu by right-clicking on the file. Then, you need to select Version history and choose the version you want to restore.
Thus, Google Drive and OneDrive have the same capabilities when it comes to non-native file recovery.
Which is Better for Your Business?
Both platforms offer robust tools and free storage plans, so it depends on which office productivity suite you use.
If you use Google Docs, Sheets, or Slides regularly, your best option is to use Google Drive. This process creates seamless file storage and transfer. But, if you're a Microsoft Office user, then the best storage app for your company is OneDrive.