Online platforms like Toptal and Upwork have provided clients with a more cost-efficient way of searching and hiring developers. However, Toptal and Upwork work differently, with each having its own advantages and disadvantages. So much so that choosing between the two will take more than just comparing prices. 
Below is an Upwork vs Toptal comparison between the two freelance platforms to help you choose, which is the more suitable marketplace to find your rockstar developer.
Toptal Overview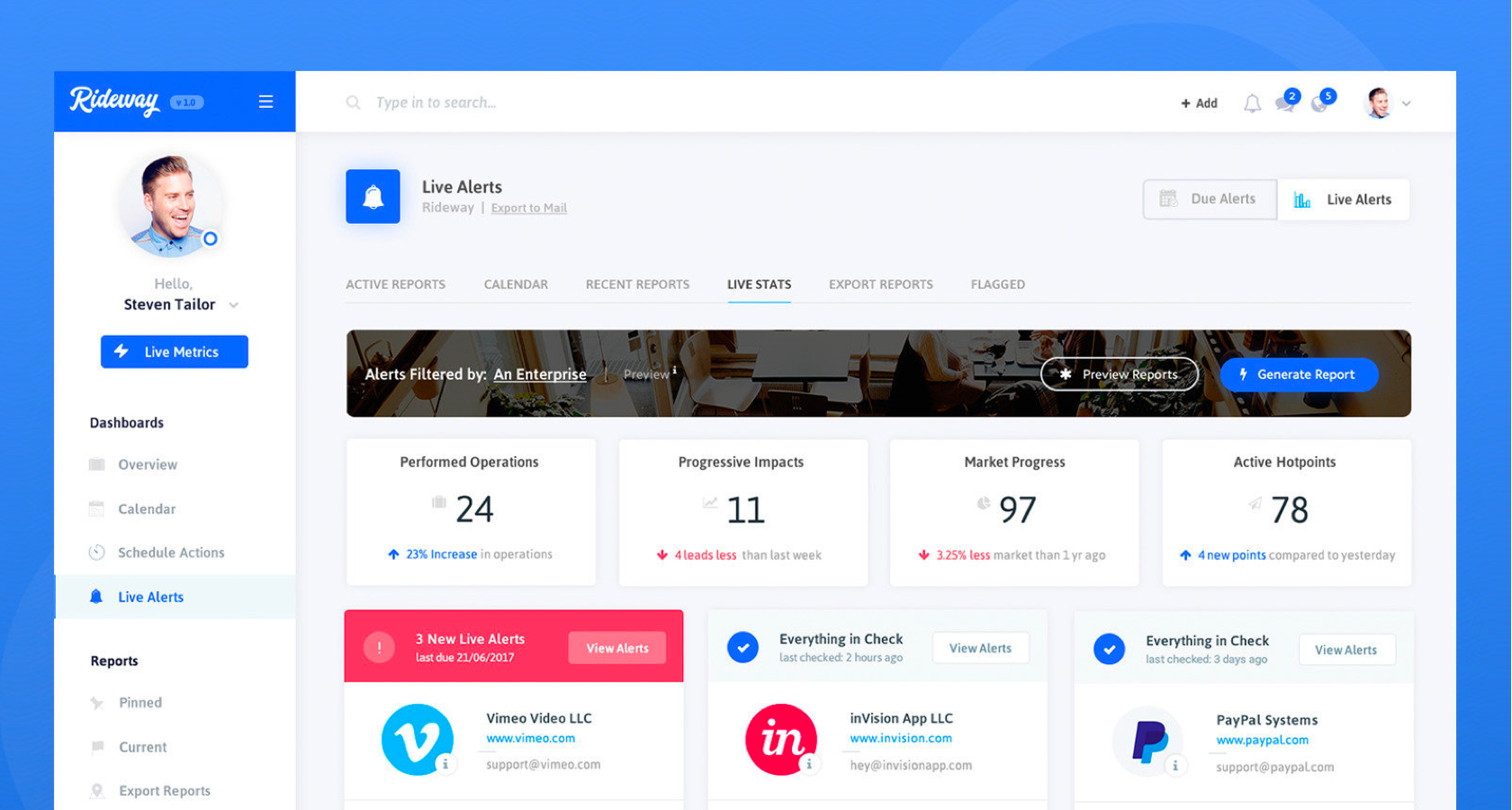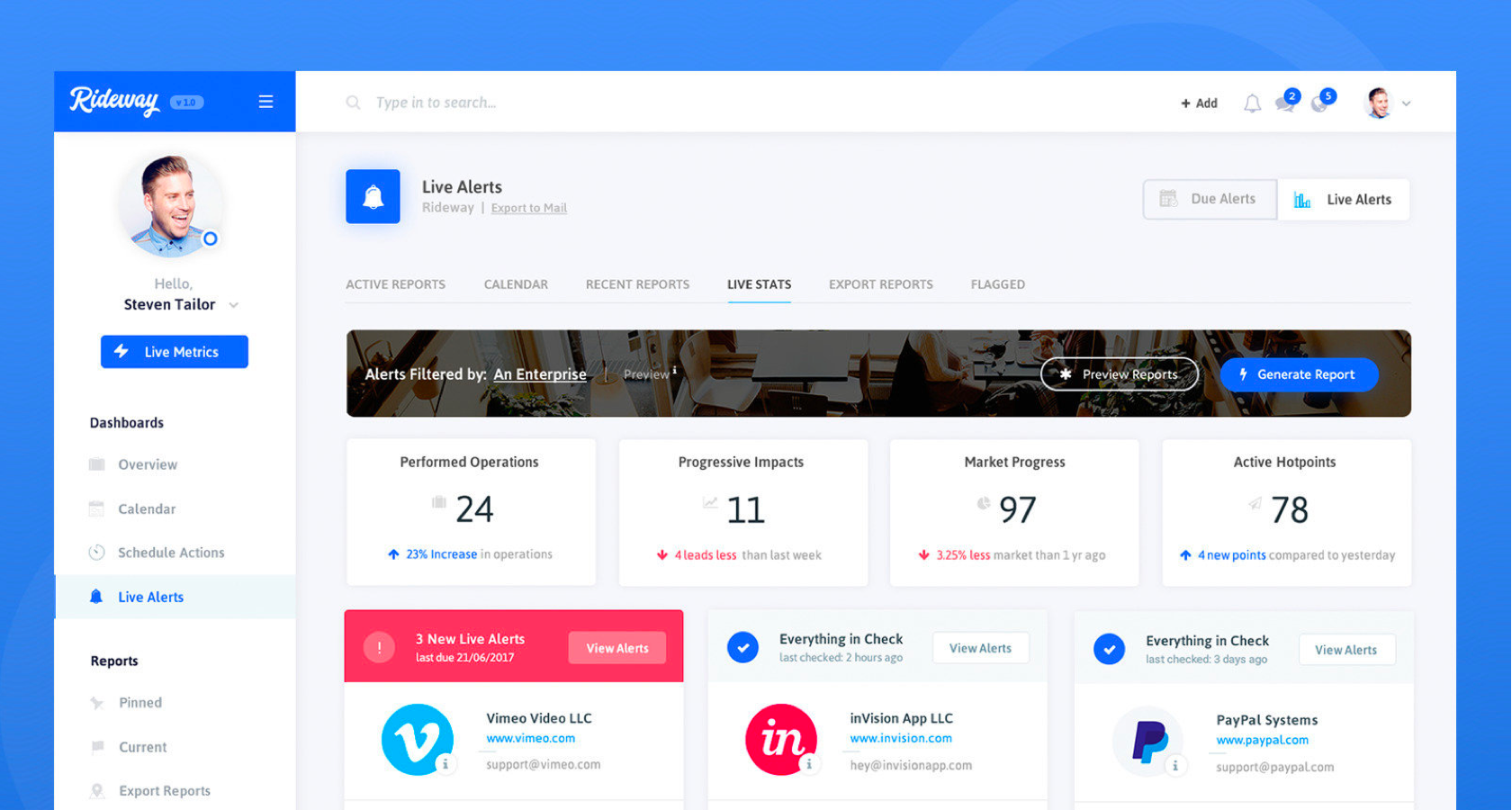 Toptal is a freelance marketplace that employs strict vetting of applicants so that only the best of the lot gets hired. To be specific, only the top 3 percent of the software developers, finance experts, product managers, project managers, and designers are accepted. Toptal was founded by Taso Du Val and Breanden Beneschott in 2010. 
Upwork Overview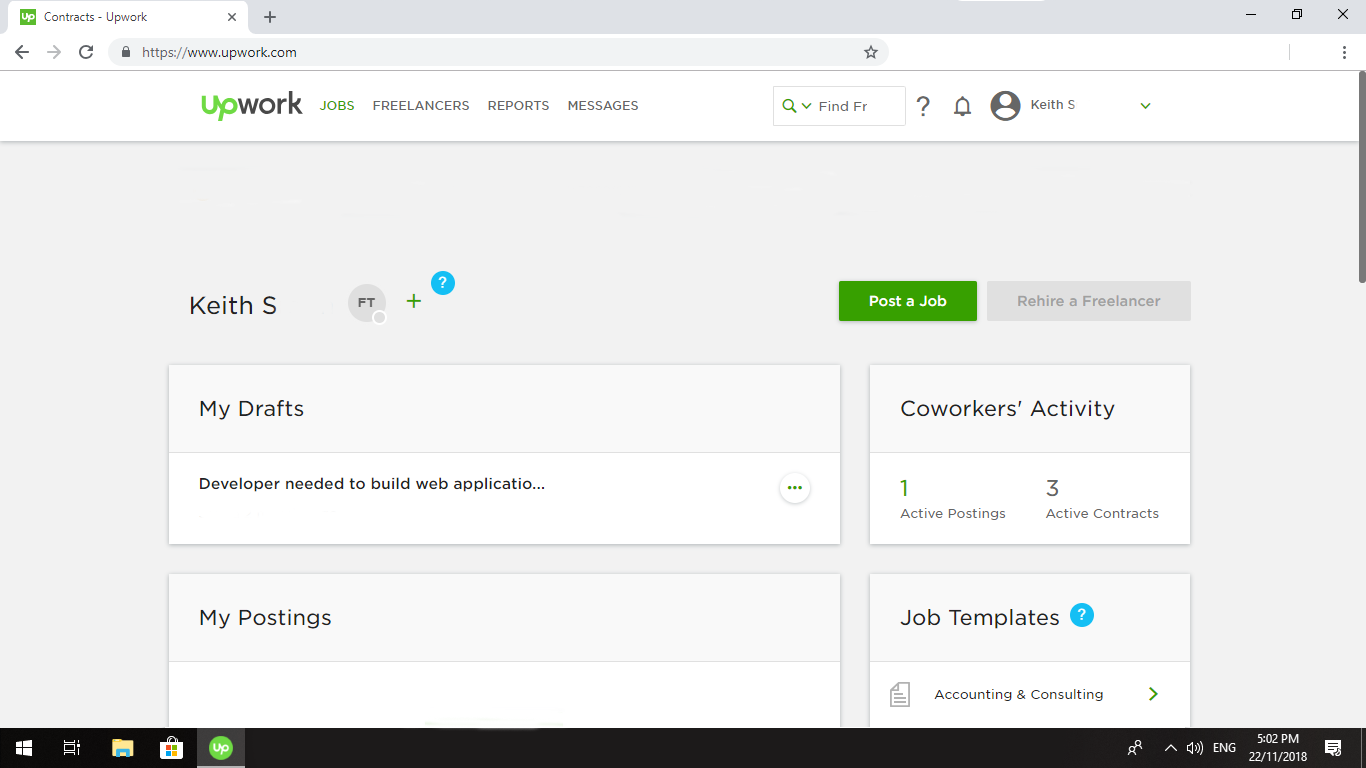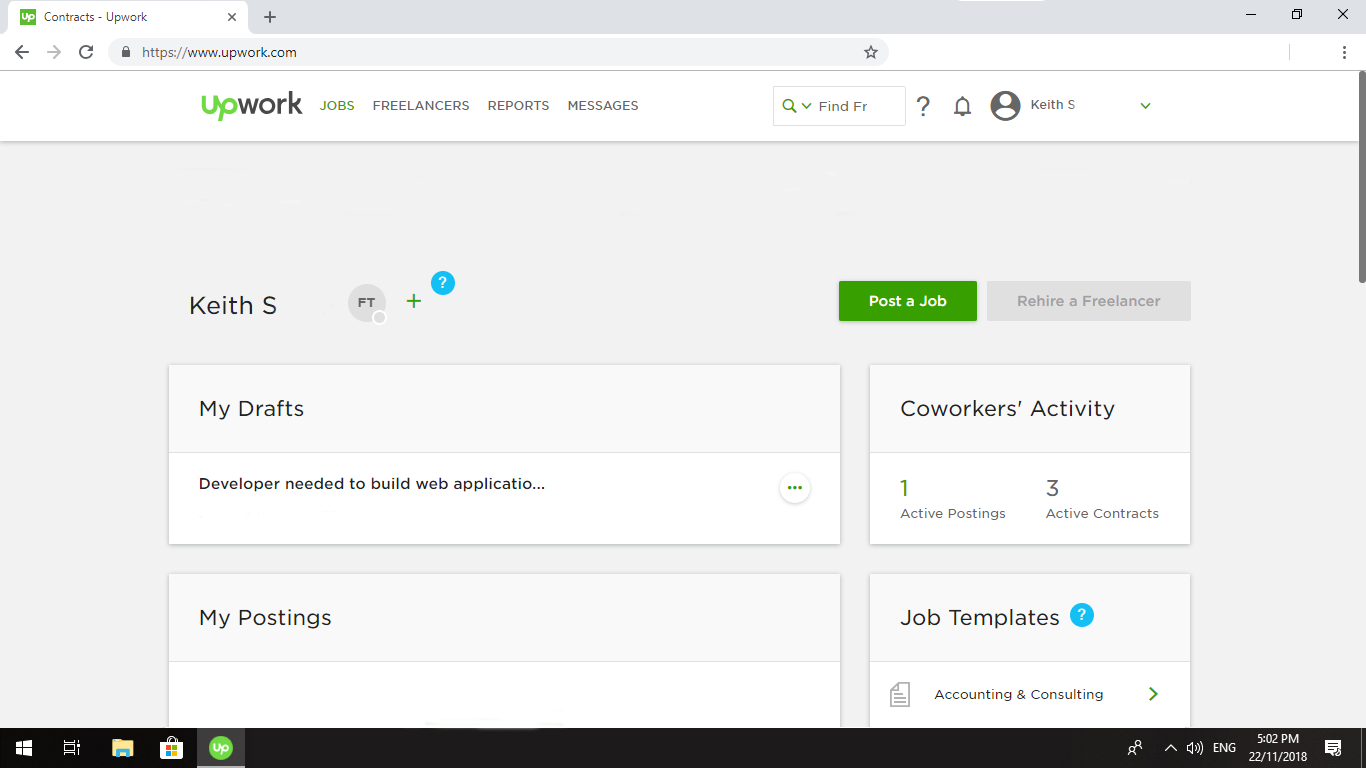 Like Toptal, Upwork is a freelancing marketplace and undoubtedly one of the most popular platforms out there. The merging of Elance and oDesk in 2013 gave birth to Upwork, the largest freelancing marketplace that connects not only developers but other freelancers, of all sorts of skills imaginable, with clients.
Hiring a developer through Upwork starts with the client posting a job indicating details about the project and the required skills from the candidate. The candidates then bid on the project.
Once you have chosen a freelancer, you will then agree to pay a fee which will be deposited in escrow. Only when the freelancer submits the work that complies with your specifications will the fee be released.
As for the manner of payment, clients are provided with options: by the project or a per-hour basis. While it can be challenging to find the right developer fit for the project, Upwork guides the clients through a rating system where a freelancer can achieve a "Rising Talent" or a "Top-Rated" status. A "Rising Talent" is a relatively new freelancer who was able to achieve a good job success rate while a "Top-Rated" is awarded to the more experienced freelancers who also achieved a high level of job success score.
Pricing, billing, and customer support
Fees and Pricing
Toptal requires an initial deposit of $500, which will then be applied as a credit to the client's first invoice once a freelancer is hired. But if the client decides not to move forward, the deposit will be refunded.
At Toptal, hourly rates range from $60 to $95 for developers, $70 to $150 for designers, and $125 to $200 for finance experts. However, for plan pricing, you need to contact Toptal to request a quote.
Upwork offers four plans: free, plus, business, and enterprise. While the free plan costs nothing, it includes an additional 3 percent fee for every payment you make to your hired freelancer.
The Plus plan costs $49.99 a month, apart from the 3 percent fee, and it already includes dedicated support. Meanwhile, the Business plan costs $849 a month, along with a 10 percent client fee, and it already includes an account manager and detailed reporting.
Clients will need to contact Upwork to ask for an Enterprise plan price quote. This plan includes compliance services and a fully-managed client solution.
Candidate selection process
What sets Toptal apart from other freelance marketplace is its screening process. Toptal vets its applicants in five steps: 
Language and personality.

This is the first step in which applications are assessed for their command of the English language and their personality traits. Toptal says that at this stage, 26.4 percent of applicants are able to pass.

In-Depth Skill Review.

The next step will have the applicant tested for his technical knowledge and problem-solving skills. Only 7.4 percent of the applicants are able to pass this stage.

Live Screening. After the skills test, comes the live screening test, which involves an expert doing a video chat with the applicant. Applicants are provided with live exercises to test for creativity, problem-solving ability, depth of experience, and communication ability. Only 3.6 percent of the applicants make it through this round of assessment.
Test Projects.

The next step is to test the candidates' ability to demonstrate their competences, professionalism, integrity, and thoroughness through test projects with real-world scenarios. The comprehensive test projects last 1 to 3 weeks. Only 3.2 percent of applicants pass this stage.

Continued Excellence.

Toptal members are expected to maintain a track record of quality work or excellent communication while working with their clients. Only 3 percent of the freelancers are able to maintain high-quality standards. 
If you want to know which HR solutions can best help you manage all aspects of the employee life cycle,  compare HR software here.
Apart from the rigorous screening process, Toptal allows clients to work with up to three freelancers during the trial period before deciding on a candidate.
Unlike Toptal, Upwork has no stringent vetting or candidate selection system. That means it's up to the client to employ a selection process.
You can read our applicant tracking software research to learn more about the tools you can use in managing job applications.
Billing
Toptal and Upwork do not differ much when it comes to billing methods. Upwork accepts credit cards: Visa, Discover, Mastercard, American Express, Diners Club, and Diners Club International. They also accept payments through PayPal and Bank Account (ACH). The same billing method applies to TopTal.
Toptal does not charge a fee on top of what you will pay under your plan. However, they add the applicable profit margin above the rate that the freelancer charges.
Toptal generates invoices twice every month, which includes Net 10 terms (10-day period to pay the invoice) to allow clients to review the pertinent charges before processing the payment.
Upwork charges a 3 percent processing fee and administration fee on all payments. This fee is assessed any time a charge is billed and will show as a separate item on the client's transaction history and payment history.
Billing for hourly projects is generated weekly, so the processing fee is assessed when a charge is made on the client's billing method each week or when the client gives a bonus. On the other hand, fixed projects will be charged a processing fee whenever a client funds a milestone or provides a bonus.
Customer support
Toptal has a dedicated customer support department to handle client issues. Certain membership plans already come with an account manager. As for Upwork, only those clients with a Business-class plan get to have dedicated or personalized support.
Pros and Cons
To get a more comprehensive look at Upwork vs Toptal comparison, here are each product's pros and cons.
Pros of Toptal
If you are looking for the cream of the crop to work on your software development project, then Toptal may be your best bet. As previously discussed, TopTal employs a stringent vetting process in the candidate selection, with an average of 3 percent of the 100,000 annual applicants passing the strict screening process.
Cons of Toptal
Toptal offers different types of freelancers, including developers, financial experts, and designers. That means, Toptal does not focus on top-notch, highly skilled developers but offers a wide variety of freelancers. 
Pros of Upwork
As one of the most popular freelancer platforms, Upwork offers clients a range of ratings metrics and statistics to help clients assess the candidates. Clients can view a potential hire's client ratings from past projects and the number of hours he dedicated to finishing a particular project.
Since Upwork allows freelancers to bid on a project, a client looking to hire a developer will be able to find his ideal candidate with the lowest bid. While a bid alone should not be the deciding factor, the bidding process provides clients with a way to screen applicants based on their preferred rate.
Cons of Upwork
Upwork employs a cap as far as the number of projects that a freelancer can apply to. They call this "connects." Each month, freelancers are given 60 free 'connects' to allow them to send proposals for the jobs they wish to apply to. To apply for more jobs, a freelancer may purchase additional "connects."
Those who choose not to pay for additional "connects" will only be able to apply once a client sends an invite. This means to you as the client that you will have lesser chances of finding a suitable freelancer for your project.
Check this HRIS software analysis of HRIS systems that can help your HR team get rid of redundant tasks and manual data entry, once and for all. 
Best Freelance Platform
In this Upwork vs Toptal comparison, we discussed various points of comparison to consider for the two solutions. Toptal guarantees a higher-quality of talents through their stringent vetting process. While Upwork, as an open-for-all marketplace, offers a more diverse range of talents but will require clients to do more work in assessing the candidates' competencies. 
Both platforms are similar in their rate structure: payment by project and per-hour basis. They also offer a freelancer review system to allow customers to provide feedback about the worker's performance and the client's experience with the freelancer.
With that said, for clients whose project required top-notch expertise, Toptal is a great platform to source potential hires. If the price is also a deciding factor in finding a suitable worker, Upwork may be the answer.